Video Joiner is always used to combine two or more video clips together for sharing on the Internet. Definitely, you will come across (if not came across already) many video joiners on the internet that can help you. But, how to select the best video joiner as your daily assistant?
Well, you can find the ideal solution in this post.
Here, you're going to learn 10 advanced yet practical video joiner software with its detailed features, pros and cons. You can compare them and pick up the one which can completely satisfy all your video merging & editing needs.
Advanced tips?
Yeah, I have picked up one of the recommended video joiner software as the editor's pick, and list the detailed steps of merging video clips together with the picked video combiner with 3 simple clicks. If you don't know how to make a decision after reviewing the 10 free video joiner, you can start from the editor's pick - Filmora Video Editor.
Now, let's get started...
Part 1: Best Video Editing Software as Video Joiner - Filmora Video Editor [Most Recommend]
Filmora Video Editor for Windows (or Filmora Video Editor for Mac) is an easy-to-use free video joiner software that helps in the creation of top quality videos with strong editing tools. You can merge, trim, cut, split, rotate, reverse or overlay a video by yourself within few simple clicks. And use the built-in transitions, filters, elements, etc. to improve the video quality as you like.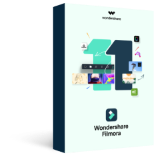 Best video editing software for beginner and semi-professional, that comes with powerful editing skills like trimming, splitting, rotating, editing, etc.
Advanced video effects like green screen, PIP, audio mixer, etc. can also be found and applied to your video within few clicks.
500+ free special video effects to customize and create an awesome movie by yourself.
1000+ standalone effects downloading resources to make videos in all kinds of styles.
Export videos to Chromebooks compatible format with 1 simple click.
Now, let's learn how to perform Filmora Video Joiner on PC or Mac as follows:
Step 1: Install and launch the program
Download, install and launch the video joiner software on your PC (Mac users please follow the same steps). Double-click the software icon and then go to the video editing window.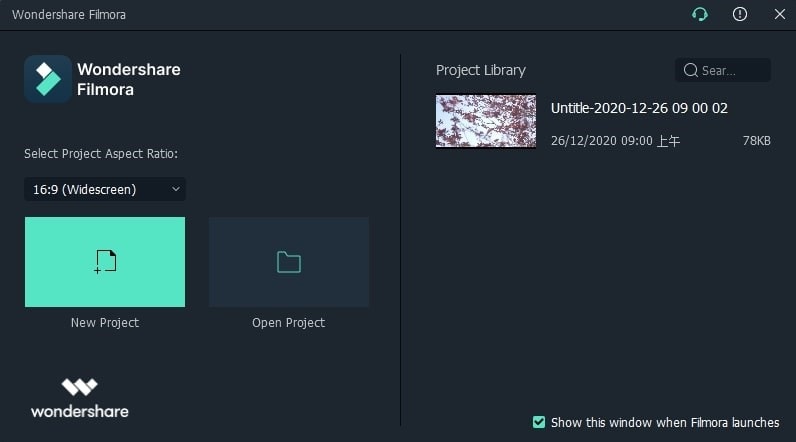 Step 2: Import videos clips
Now, you will see "Import Media Files Here" in the left of main interface of the software. Click here and import videos file. Another easy way to import your video is to drag and drop the videos to the interface.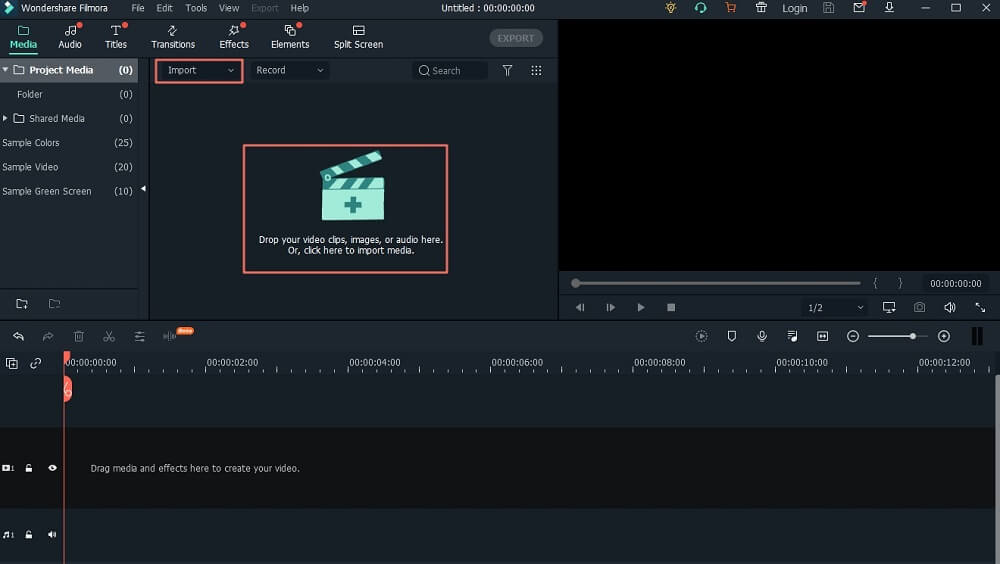 Step 3: Merge video files
Drag and drop the videos from the media library to the timeline in order. If you don't want to edit the video and add some special effects, you can directly enter the last step to export the video.
But if you want to customize the video clips before exporting, Filmora Video Merger provides lots of editing tools like cropping, splitting, cutting, rotating and many special effects like overlays, filters, animated titles and texts, green screen, background music, etc.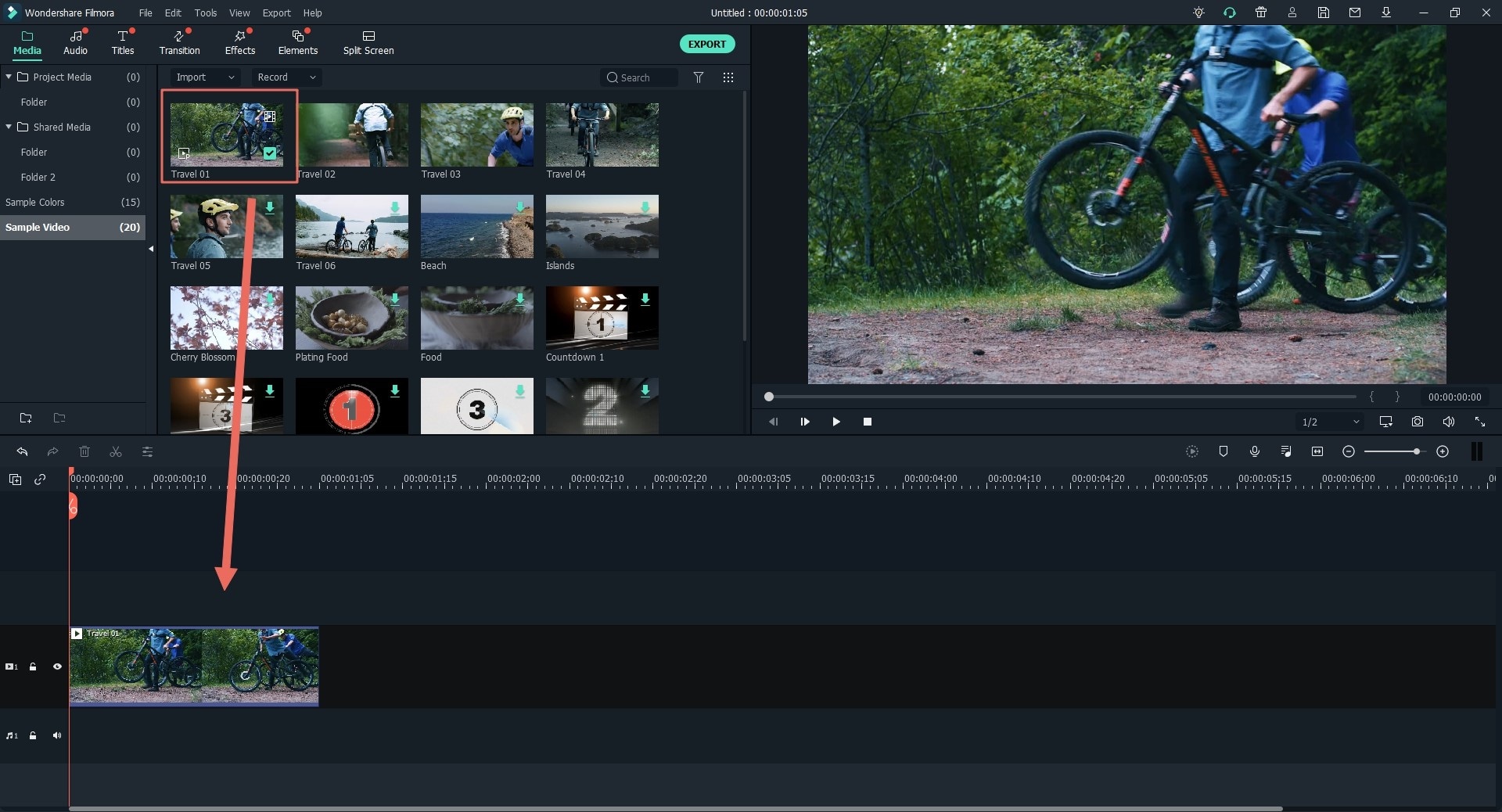 Step 4: Add transitions between videos
Adding transition is also very easy. Tab "Transitions" and choose a transition effect, then drag it between the videos. It can make the transition more smooth.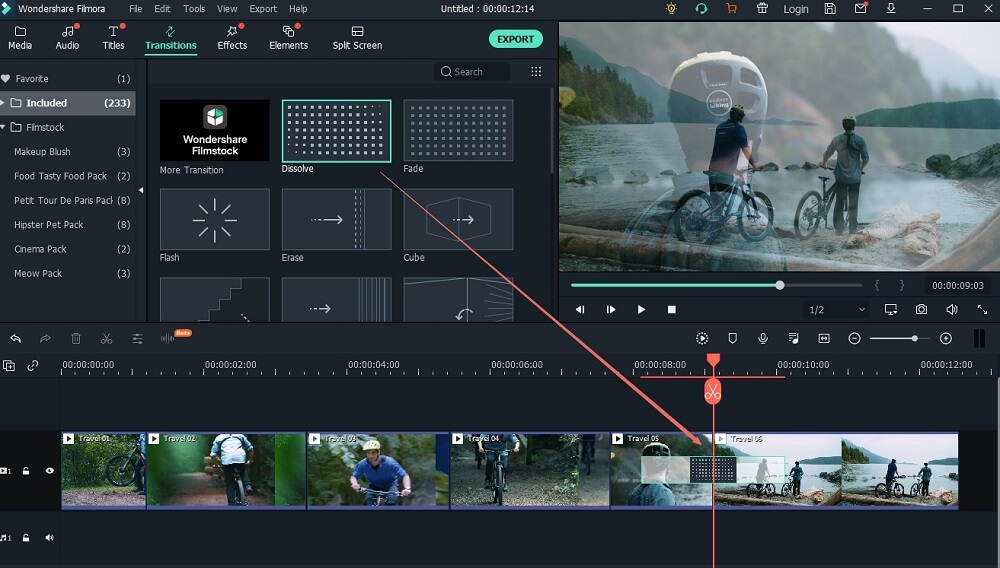 Step 5: Save or Export video
When all of your editing have been done, the last step is saving and exporting the combined video. Filmora Video Editor supports all kinds of common media formats. Click "Export", you can choose export to PC by choosing a format, or save it to device by choosing a device. Here you can also upload the final video to YouTube and Vimeo.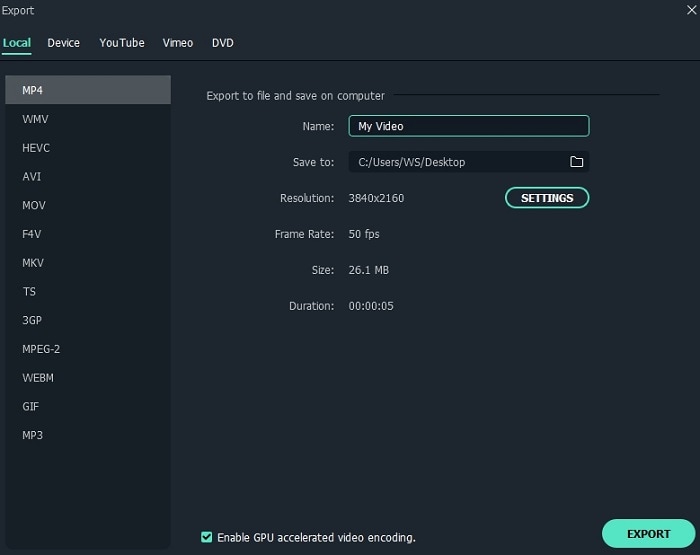 Done! Above is the whole process of join video clips into one with Filmora Video Joiner. Easy, right? For more ways about how to merge videos, please click the link to read another post, or you can keep reading to get more free video joiner.
---
Part 2. Top 9 Best Video Joiners
#1. Windows Movie Maker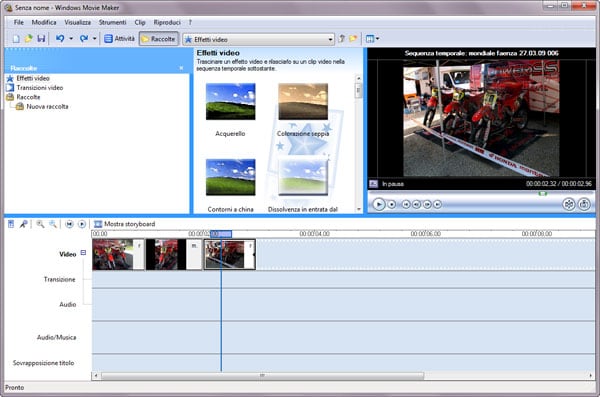 The Windows Movie Maker is completely simple free video merger software available in windows which has amazing video editing tools. With the help of Windows Movie Maker, you can easily combine two videos in one single clip. Along with the ease of use, the Windows Movie Maker has amazing stuff such as voice over recording and anti-shake which makes it one of the best video merger free download software.
Pros:
Easy to use video merger free software
Larger variety of transitions available
The auto preview of different effects available
Larger sharing options
Cons:
No adjustment for saturation or contrast is available
No adjustable effects
Microsoft has stopped supporting Windows Live Movie Maker since January 17, 2017. Let's get the best Windows Movie Maker alternative software.
---
#2. Media Join (Only for Windows)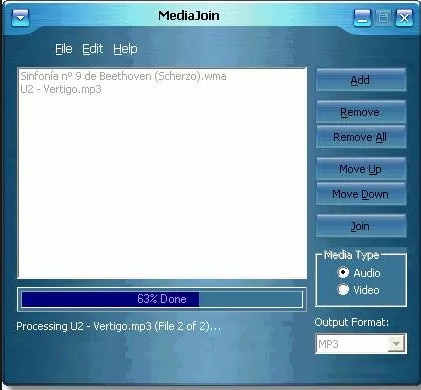 The name itself indicating that 'Media Join' is somehow related to video or something like that. To be precise, it is a very effective video joiner for Windows OS. The best part of this free video joiner for windows is that it is highly user-friendly and it supports a variety of formats including MP3, MPEG, WMA, WAV, OGG, MPEG 1, WMV and MPEG. Another great thing about Media Join software for video joining is that the videos to be joined are only a single click away.
Pros:
Supports large variety of formats for videos
Includes wide variety of features such as audio tag information
Easy to use interface
Cons:
Limited transitions and editing effects
May not work on Windows 7 or Vista
Learn more >>
---
#3. VirtualDub (Only for Windows)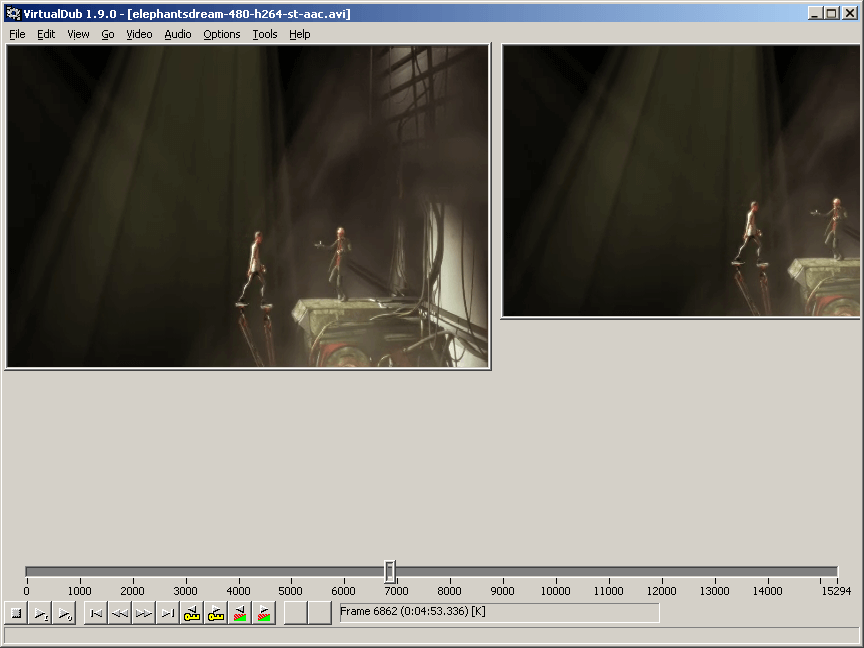 VirtualDub is one of the highly strong video editing software and a free video joiner with a large number of features that help the users in making a larger number of changes within the video. The best part of using the VirtualDub is that it keeps the video quality as high as it was before. It also carries batch processing capabilities in order to process the larger number of files.
Pros:
It also carries the options to capture videos
It can be easily extended with the third party filters of video
It carries batch processing abilities to process larger files number
Cons:
It has come up with poor interface
Learn more >>
---
#4. Free Video Cutter Joiner (for Both Windows and Mac):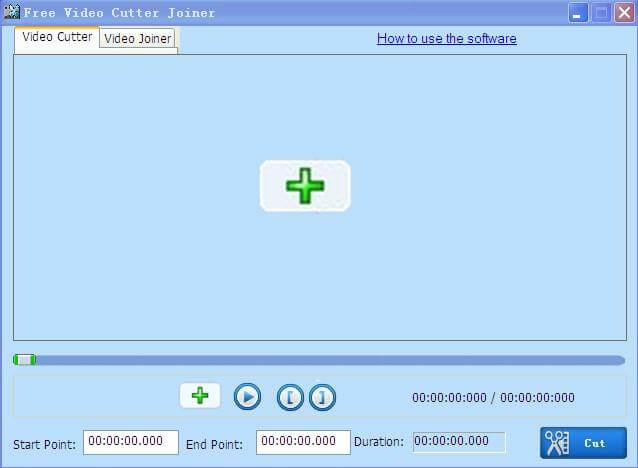 This is also among the best and efficient free video joiner for windows with options to trim the videos along with various other effects. The quick and easy to use free video cutter joiner allows it easily to cut the videos and join multiples of them together. The simple drag and drop features offer the best ability of the software to easily drag the videos in the timeline without any length procedure.
Pros:
This software is best for beginners as it is simple in its use
Larger numbers of output options making it easy to get top video quality
Cons:
Slower indirect options to cut the video
Learn more >>
---
#5. iMovie (Only for Mac)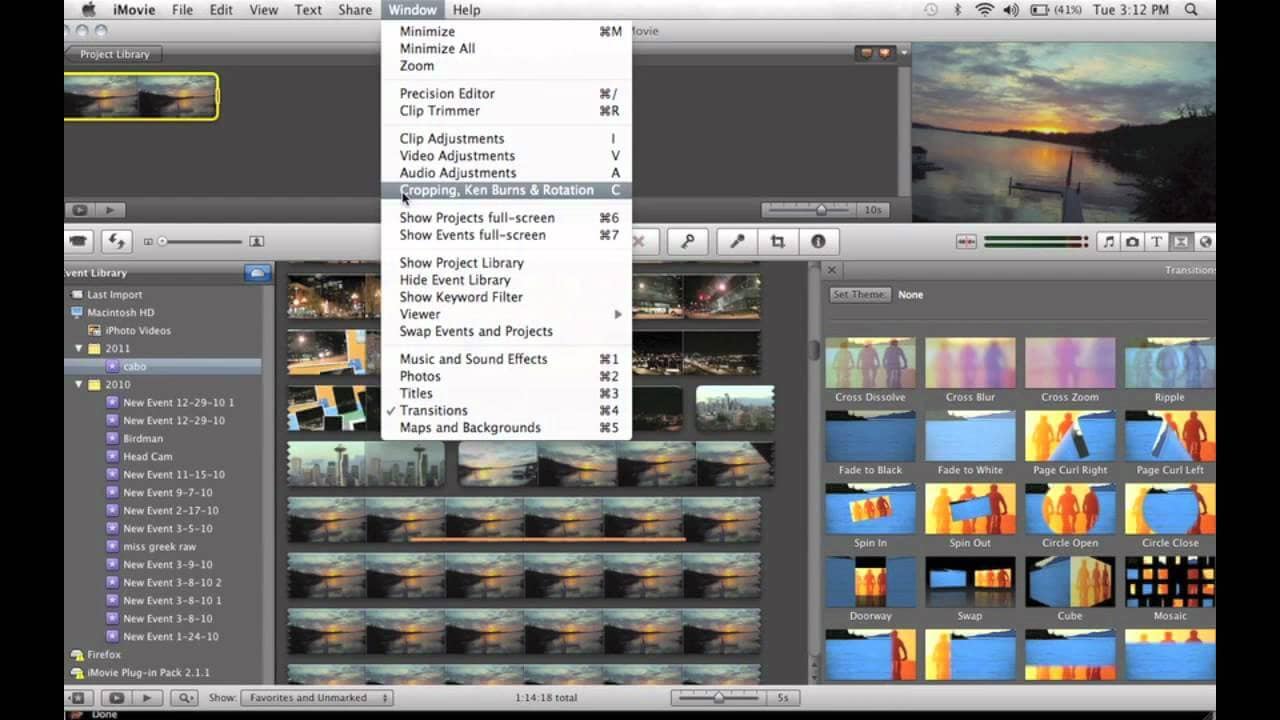 The joining of videos in Mac was never so easy before the introduction of iMovie. The simple drag and drop feature of the iMovie has made it simple to merge video files free together with one simple click. Moreover, the export of the videos is also made easy with one simple click. Export to other external sources such as iTunes is just one click away.
Pros:
Easy ability to fix the shaky videos
Can easily edit every single clip
You can easily add the text or watermarks
Change the audio over the video clips
You can also add visuals or background effects
Cons:
Not easy to import on YouTube
It doesn't carry many features of editing
Learn more >>
---
#6. Free Video Joiner (Only for Windows)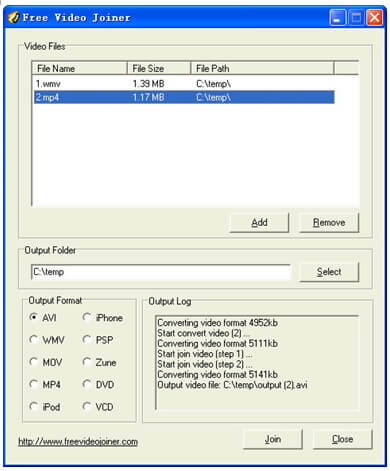 The Free Video Joiner is one of the efficient and easy to use video joiners on the Mac with the nice interface. The workflow offered by the Mac video Joiner is completely smooth, and its drag and drop features offer fast operations.
Pros:
Easy and quick in its action
Broader range of compatibility with formats
Easy to understand workflow
Cons:
A simple user interface without any large number of options
Few video transition effects
Learn more >>
---
#7. FaaSoft Video Joiner (for Both Windows and Mac)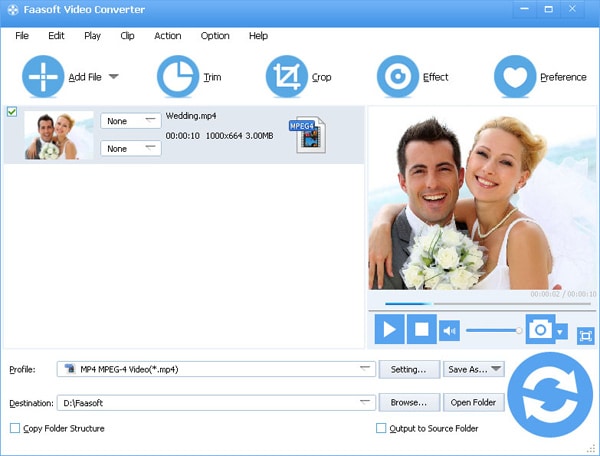 FaaSoft is one of the highly professional and powerful free video joiners that allow easy merging to all videos together on the Mac. The FaaSoft is one of the ideal video joiners for Mac as it can support a large variety of formats.
Pros:
Combine all types of videos with different formats
Merge videos or audios in similar format
Can also edit the videos completely
Cons:
Not so much user-friendly
Learn more >>
---
#8. Kdenlive (for both Windows and Mac)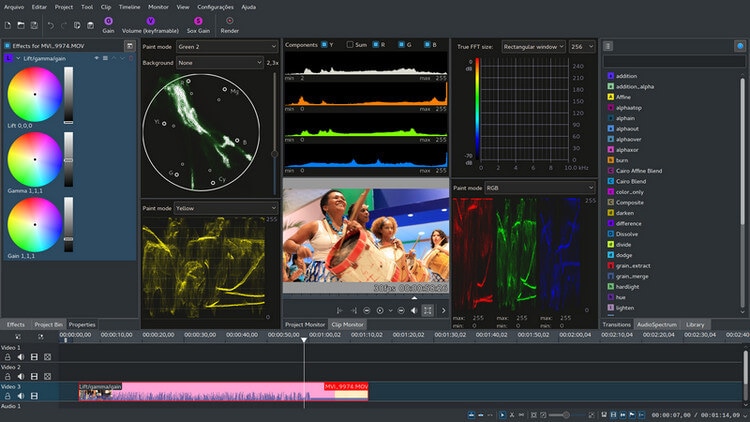 This free video joiner was originally developed for the Linux, and later it was ported to Mac. The software carries faster and quick engine with large compatibility with a variety of formats.
Pros:
Higher compatibility with all the video formats
Best for experienced video joiners
Cons:
Lacking the user interface
Not so good for the beginners
Learn more >>
---
#9. VideoGo (for Both Windows and Mac)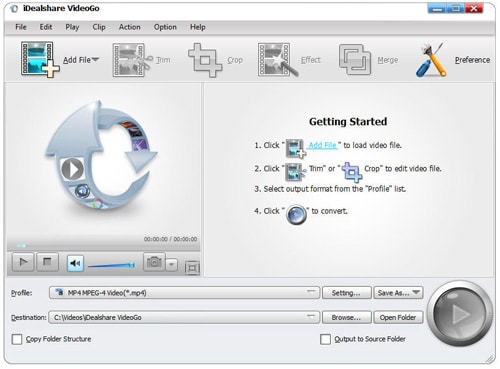 One other best Mac Video Joiner that is not only free but it carries a larger number of features as well. It is one of the nicest looking packages, but it also carries some over-complicated processes that are hard to understand.
Pros:
Larger functionality to support different formats
Easy trim and editing of video
Addition of transitions and effects is available
Cons:
Little slow when compared with other video joiners in the list
Learn more >>
---
Final Thought: Which Program Are You Ready to Try First?
Now, it's your turn.
After viewing 10 different video joiners, what one is your ideal software? And why?
Please tell me your thought in the below comment section or any questions about this topic.
If you still can't make a decision, you can take a free trial on the Filmora Video Joiner by yourself.