At a beginner level, it can be quite troublesome to learn ever-evolving editing software. But without editing, videos are just a mess with non-uniformity of multiple aspects, timing, and content. Fear not, the two best beginner-level software Filmora X and Movavi, come right in to save your day with their amazing features and easy-to-use interface. However, it's a little bit challenging to make such a choice of one as each software provides a great deal of professional beginner-level editing tools. So, this article will enlighten you on better software by a detailed comparison between Movavi vs Filmora X and their features.
Part 1: Brief Introduction of Filmora X and Movavi
1. Filmora X
The latest update Filmora X is a powerful yet easy-to-use upgraded video editing software that lets you flow into your editing with ease. It has a fantastic arsenal that allows the use of multiple advanced features, built-in animations, and a wide range of editing effects, and enhanced tools to make your editing experience like never before.
Filmora X is devoted to simplifying the video editing process to offers its users time-saving editing by saving more time for creativity, and the best thing is it's inexpensive. It's clearly changing the way creators interact with video editing.
Movavi seeks to provide its users with a great experience to efficiently interact with video and audio on a beginner level by creating good movies, slideshows, or just small video clips. It sits well in the sweet spot of functionality and user interference by combining a broad range of tools.
---
Part 2: Filmora X vs Movavi Side-by-side Comparison
1. User interface:
Two software interfaces share a few similarities, but Filmora X did a better job by offering more customization in terms of interface.
- Filmora X has intuitive and modern interference with the most used features available on the screen. It initiates your stunning editing by providing key features like transition, title, effect, and elements above the timeline. You can browse or drag your video clips and start editing.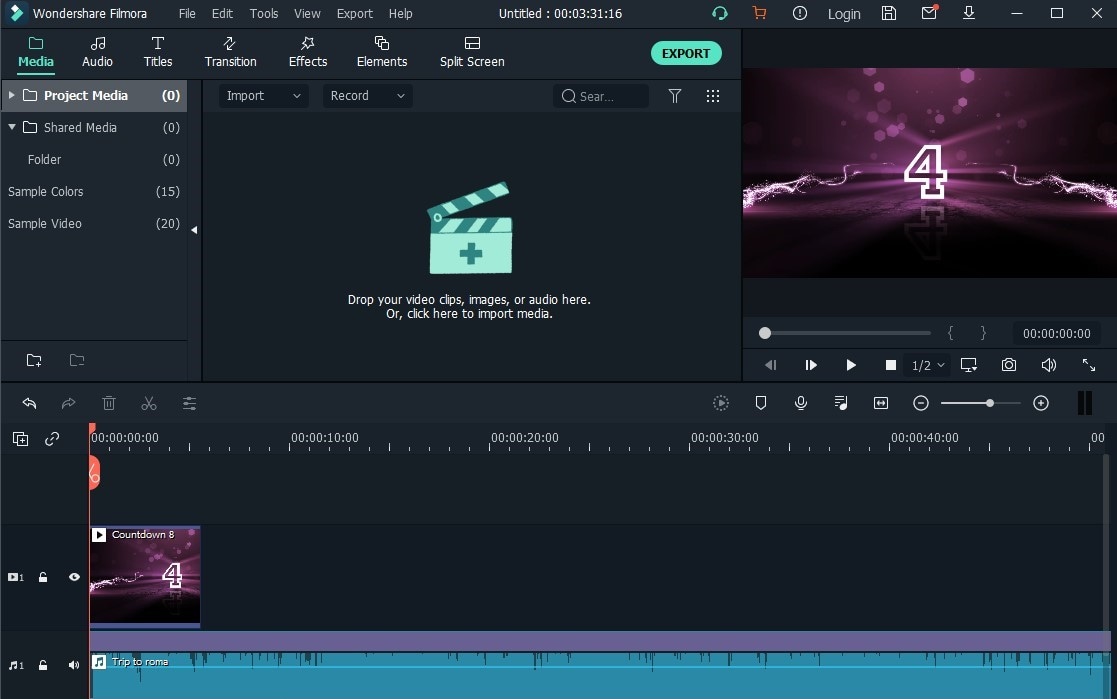 - Movavi has a similar idea of the user-friendly interface, but its main features are available on the left side of the screen. Users can access other features by right-clicking and adjusting their video clips on the bottom of the screen.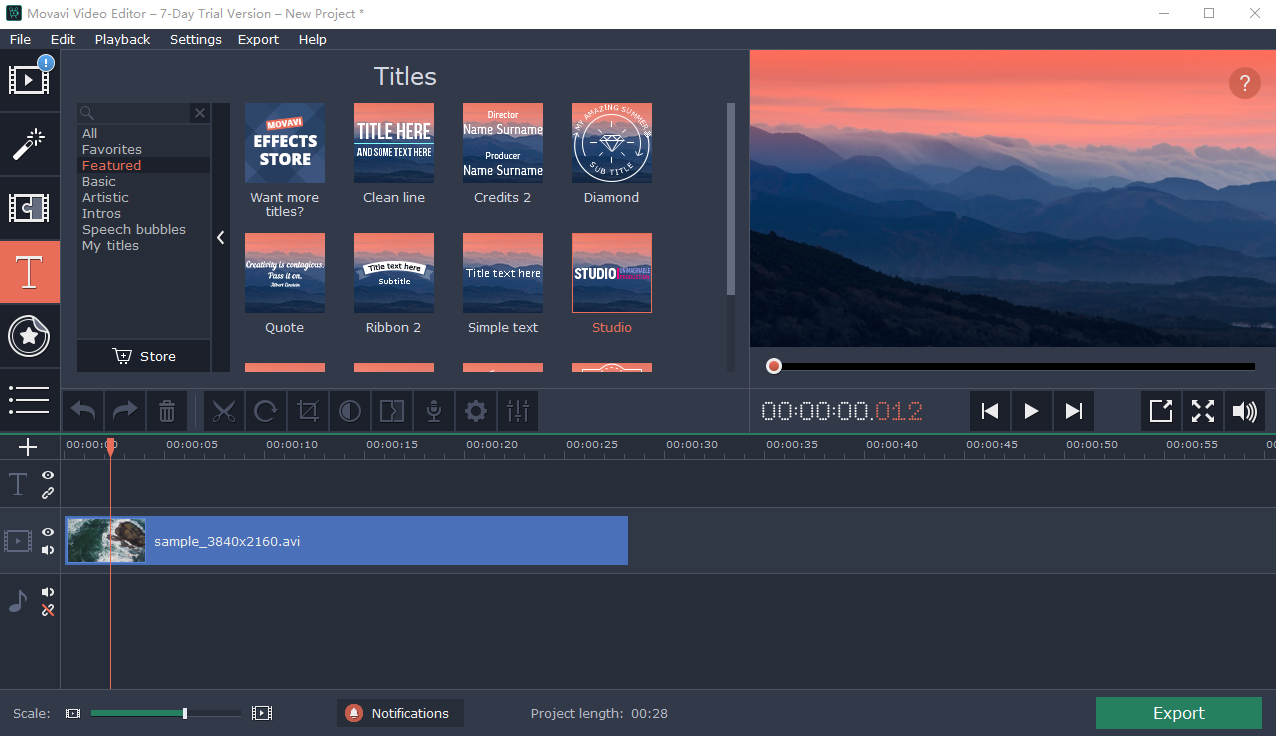 2. Basic editing functions:
In general, Filmora X and Movavi provide plenty of similar editing tools, such as cut, trim, crop, color adjustment, pan and zoom, chroma key, video stabilization, transition, etc. However, in terms of some aspects like adding visual effects, Filmora X performs better than Movavi.
Split-screen effect: with the split-screen effect in Filmora X, you can change the whole outlook of your video by playing with more than 20 presets. Movavi also provides its user split-screen effect, but it has fewer presets.
3. Input and output features:
A wide range of input (import) and output (export) features are supported in both software with their Windows and Mac version. Filmora X and Movavi support a large number of videos, audios, and image formats including .AVI, .FLV, .MP4, .MPG, .MOV, and so on.
Filmora X and Movavi both editors support 4K video and even export to YouTube and Vimeo. But, Filmora X is the only one who supports device burn DVD while Movavi doesn't.
4. Custom keyword shortcut:
Filmora X has made video editing easier by providing a long-range of keyword shortcuts to ensure better access to its basic and advanced features. The custom shortcut of Filmora X is Alt + S for stabilization, Ctrl + R to change speed, and Ctrl + Alt + C for color correctness, etc.
However, Movavi provides shortcuts too, but they are a lot less than Filmora X.
---
Part 3: More Advanced Features in Filmora X
1. More Effects:
In the numbers, Filmora X has come up with 285 effects that can be utilized to give your video Hollywood, vintage or nostalgic, or any other cinematic touch, while Movavi has fewer effects to provide.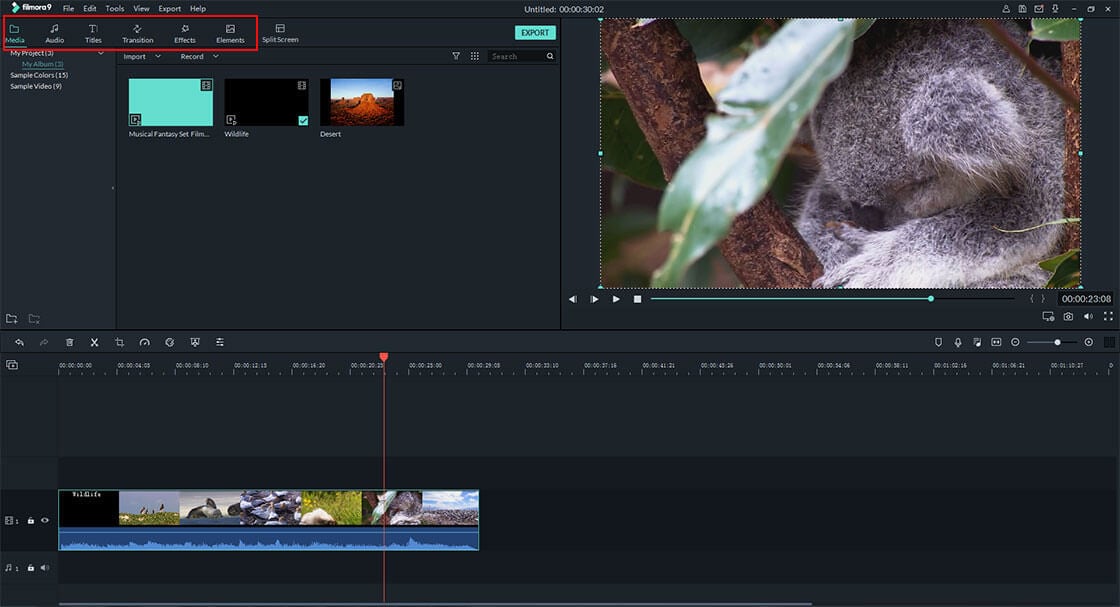 2. Faster speed control:
Filmora X gives more power to the users to tell their story through videos with more control to adjust the duration and the video speed.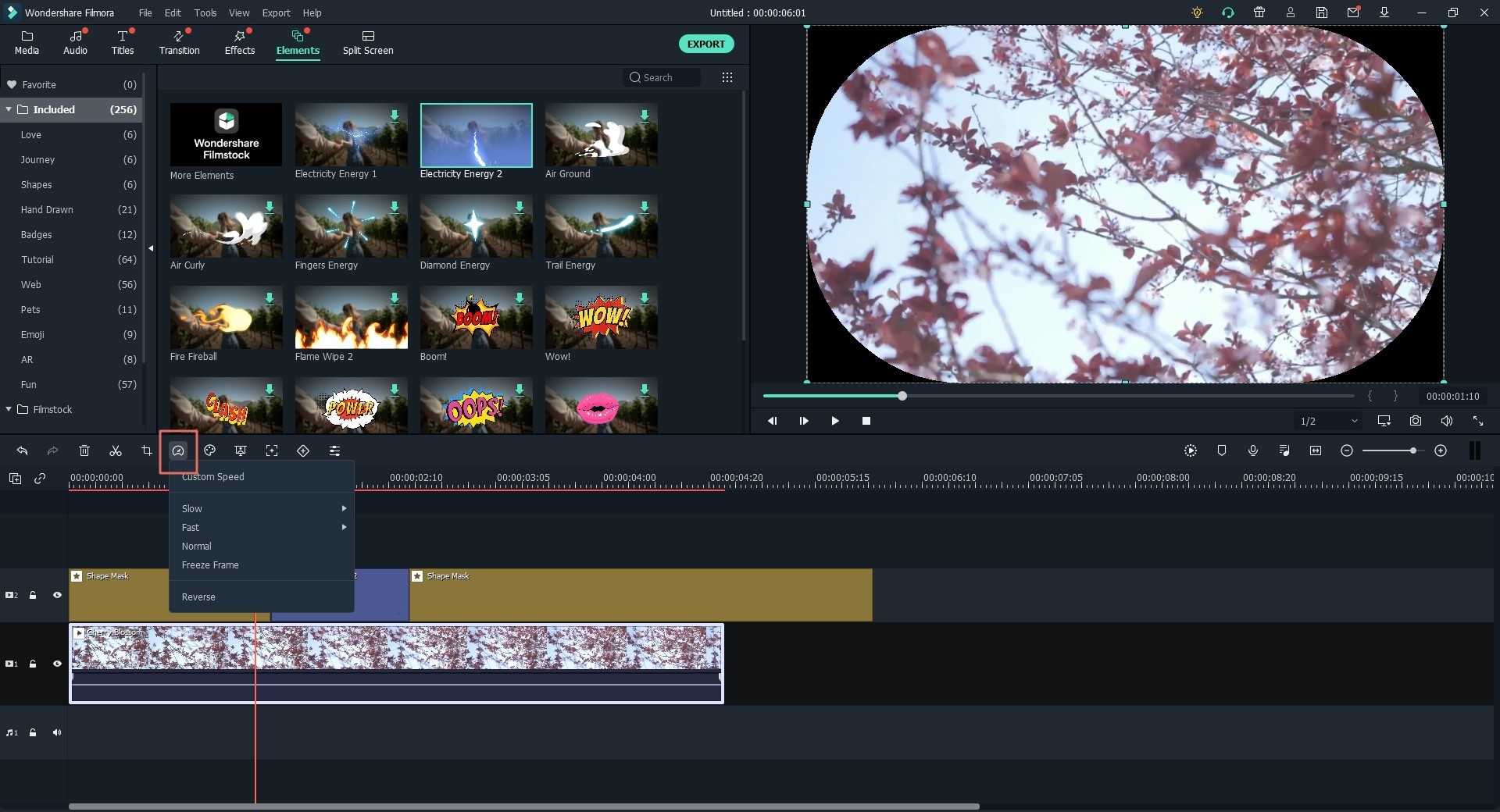 3. Motion Tracking:
Motion Tracking is Filmora X's feature that facilitates you to track the movement of any object present in your video. You can do a track on any object inside the video.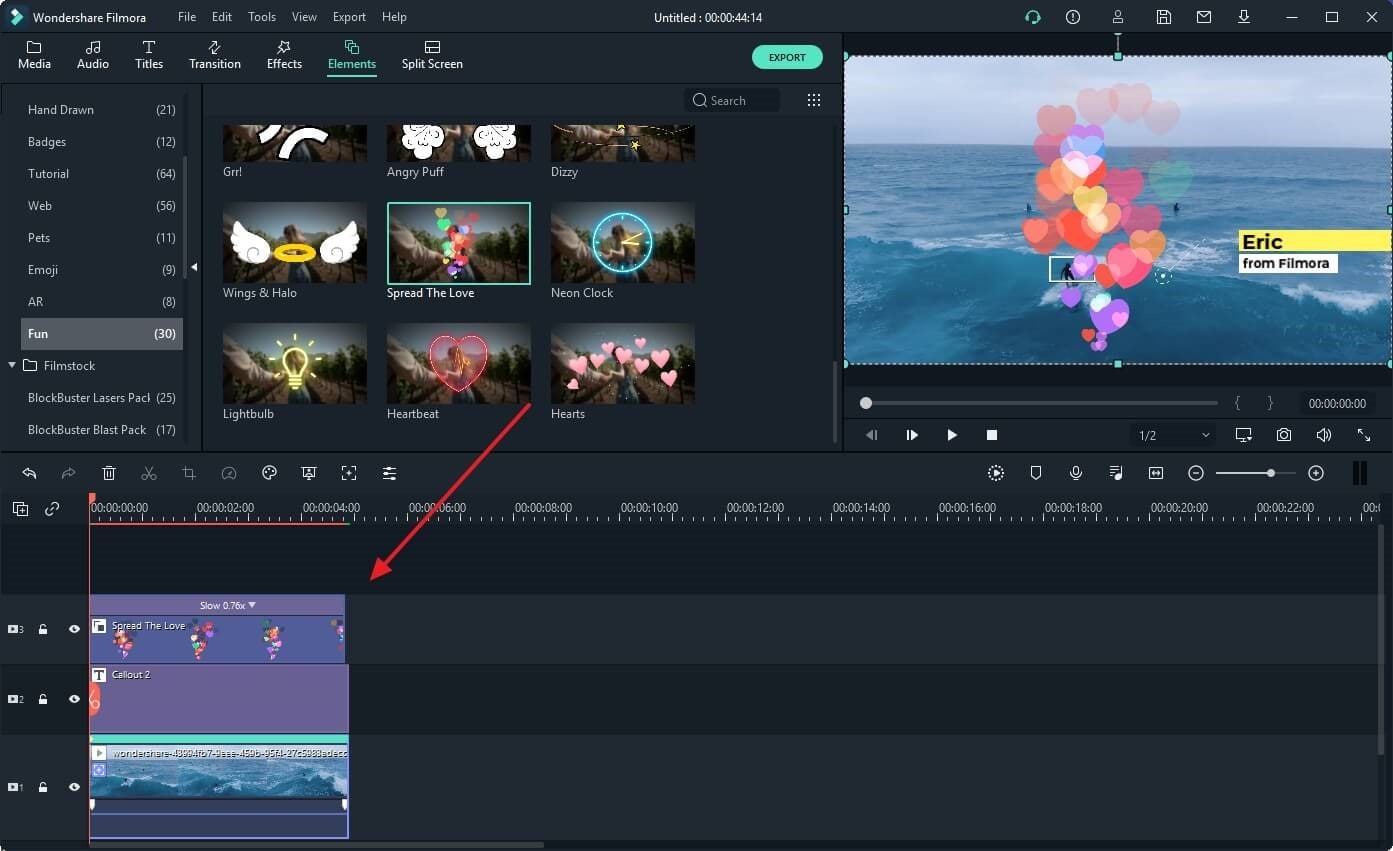 ---
Conclusion
Refine your video footage with precision is essential as it makes your simple video into whole storytelling and conveys your imagination. Choosing from the two competitive leading software, Filmora X and Movavi, aren't easy as they both are good. But to some degree, the comparison of the available features and functionality of the softwares has ruled out the outcome. With tons of unlimited tools, video editing essentials, stunning & highly convenient features, Filmora X beats many competitors in today's market.