- Which is an open source video editor tool?
- And what is the best open source video editor?
Open Source Video Editor is a video editor with its source code, so the users can customize the program according to their needs. Most of the time, open source programs are confused as absolutely free of cost but in case of Open source video editors, it is not absolutely true.
The open source video editing softwares are only useful for those who have vast knowledge of coding and video editing. Users have a very limited choice when it comes to the open source video editing tools and only few companies provide the source code with their program. Before you use any open source video editing tool, bear in mind that they are not as stable as the rivalry programs, and they aren't absolutely free of cost.
Here is the list of top six free open source video editors for Windows, Mac or Linux. You can pick up the one you're interested in for a try by yourself.
Part 1. Filmora Video Editor - Best Open Source Video Editor You Can't Miss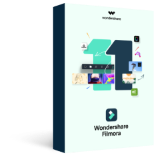 Supports almost all kinds of video formats, including MP4, AVI, MOV, AVCHD, MKV, and more.
Best video editing software for beginner and semi-professional, that comes with powerful editing skills like trimming, splitting, rotating, editing, etc.
Advanced video effects like green screen, PIP, audio mixer, etc. can also be found and applied to your video within few clicks.
500+ free special video effects to customize and create an awesome movie by yourself.
1000+ standalone effects downloading resources to make videos in all kinds of styles.
Ratings: 9.5/10
System Requirements: Windows and Mac OS X
Price: $39.99/year, $59.99/lifetime
---
Part 2. Best 6 Open Source Video Editors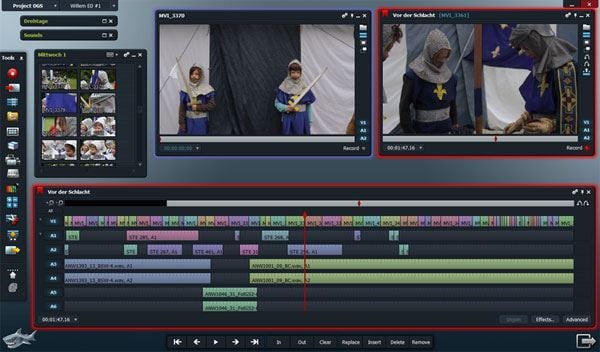 Main Features:
Hollywood's level detailed with editing.
Share video editing projects with different people.
Tons of special effects from Ghost mode to Green effect.
The Fastest Video Editing.
Detailed Trimming and Splitting of the Video Clips.
Synced Multiple videos efficiently recorded via different cameras.
Creates HD quality 2K and even 4K videos.
2D and 3D Text Animations are present.
Dedicated Mouse and Keyboard to boost up video editing process.
Different Output formats to cater your needs.
Ratings: 9/10
System Requirements: Windows, Mac OS X and Linux
Price: $24.99 per month or $174.99 per year
---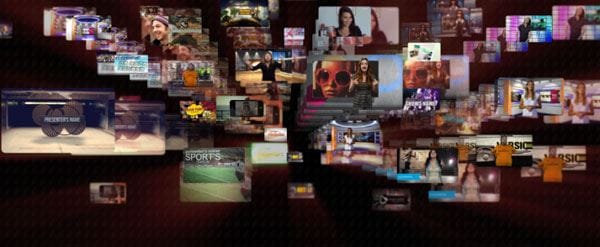 Main Features:
Crystal Clear instructions to make videos.
Choose your own styles and formats.
Includes Green screen special effects, so, no need to go to special places to record a video.
Free background scenes from Getty Images.
Automatically do everything for the users.
No need for special post-production effects.
Ratings:  7/10
System Requirements: Online Tool for Web Browsers
Price: Free
---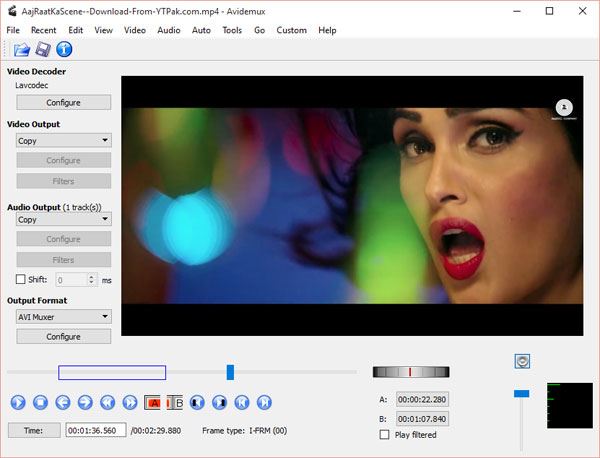 Main Features:
Easily Cut out different parts of the videos.
Gives high level encoding of the videos.
Multiple Filters for different videos.
Copy all the effects easily to apply on another video.
Add different Encoders and decoders.
Support for the Virtual dub for amazing results.
Ratings: 7/10
System Requirements: Windows, Mac OS X and Linux
Price: Free
---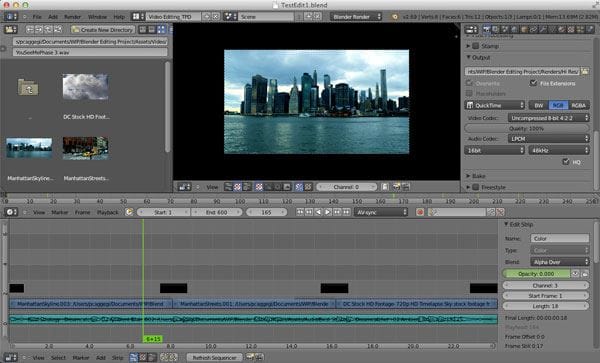 Main Features:
Powerful Video Editing Software.
Amazing Community to help on certain problems.
One of the most stable open source video editor.
Best 2D and 3D art freeware creator.
Plenty of Keyboard shortcuts available for fast video editing.
Amazing Cutting and Trimming Features.
Ability to add different Add-ons to get the best results.
Perfect user interface for professional video editors.
Ratings: 7/10
System Requirements: Windows, Mac OS X and Linux
Price: Free
---
#5. Kdenlive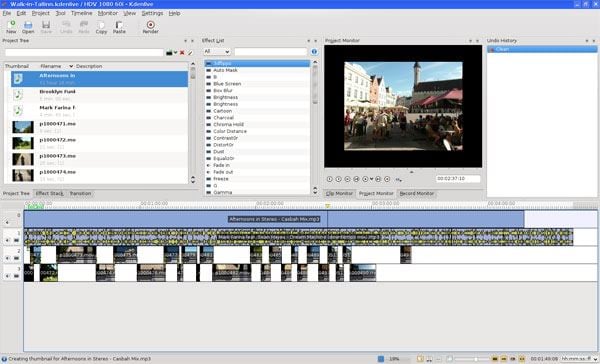 Main Features:
New graphical user-interface.
Add unlimited Audio and Video Tracks on the Timeline.
Use FFMPEG as baseline.
Add most codecs easily without a problem.
Tons of transitions and effects.
Can make your own transition and effects to apply on videos.
Supports importing both low and high quality video formats.
Rearrange different tracks to work quickly on a video.
Plenty of Keyboard Shortcuts available.
Basic video editing functions such as cut, crop and move the clips.
Supports approximately all Camcorders' format.
Ratings: 8/10
System Requirements: Mac OS X and Linux
Price: Free
---
Part 3. Conclusion: Advantages and Disadvantages
Now, you've known 6 different open source video editors, which one are you ready to try first? You know that there are lots of kinds of video editing software on the market, and here, I'd like to summarize some advantages and disadvantages of the open resource video editor for your reference.
#1. Advantages of Using an Open Source Video Editor
- Open source video editors are for those professional developers and editors who think out of the box. They will let you create your own animations and transitions which the closed source or propriety programs can't provide.
- Another distinguished benefit of using an open source program is that you can design your own interface which you deem fit. They provide the professional level video editing absolutely free of cost for most of the codecs. Most of the programs are available for all types of operating systems such as Mac OS X, Windows and Linux.
#2. Disadvantages of Using an Open Source Video Editor
- Most people confuse the open source video editing software as the free video editors. Although it is true to some extent but it is not good for most of the cases. Most Open source video editors come with free codecs, however, to use some important source code, you will have to pay.
- Another important factor is the user-interface, they have the complex user-interface which is not suitable for everyone. If you are not a professional developer, you should not download these open source video editing software. You don't have much choice with the free open source video editors and most of the developers stop releasing their programs after certain period of time.
- Instability is another issue associated with the free open source video editors.
But all these problems can be met using a closed source program such as Filmora Video Editor. Below is the free trial version of this powerful open source video editor. If you're interested in it, you can click the button to get it right now and learn how to edit a video like a pro. Or take a trail on other video editor open source as you like.