Contents
7. Video Special Effects

9. Video Editing Tips
The more you read the more you learn about different types of special video effects in the market. One thing you will learn is that these video special effects are offered for free because they don't have royalties attached. It will be an opportunity to save costs once you have chosen the best effects to use. We are going to introduce a powerful video editor with lots of free video special effects for you to freely apply to video.
Powerful Video Editor with Free Video Special Effects - Filmora Video Editor
In the process Filmora Video Editor for Windows (or Filmora Video Editor for Mac) will be the right choice to settle for anytime you are in the market looking for a fully compatible software program to add video special effects. It supports file formats like MKV, WMV, MP4 and AVI making it well suited for use with several types of videos.
Key Features of Filmora Video Editor:
Timeline- this is the working area when editing. It holds many videos at a go and allows you to easily view your projects.
Audio extractor- you will be able to extract audio from your video file without distortion or degradation of quality. You can then edit the audio in a separate file.
Speed changer- it will increase or lower the speed of your video depending on what you want to achieve. This helps to make a movie more dramatic or themed to match well with your general intentions.
Editing tools- they are many and will help in cropping, merging, splitting, trimming and rotating your video file.
Texts watermark- this feature has texts and images that when added to your video will make it more meaningful. It is one that you must consider for your movie making.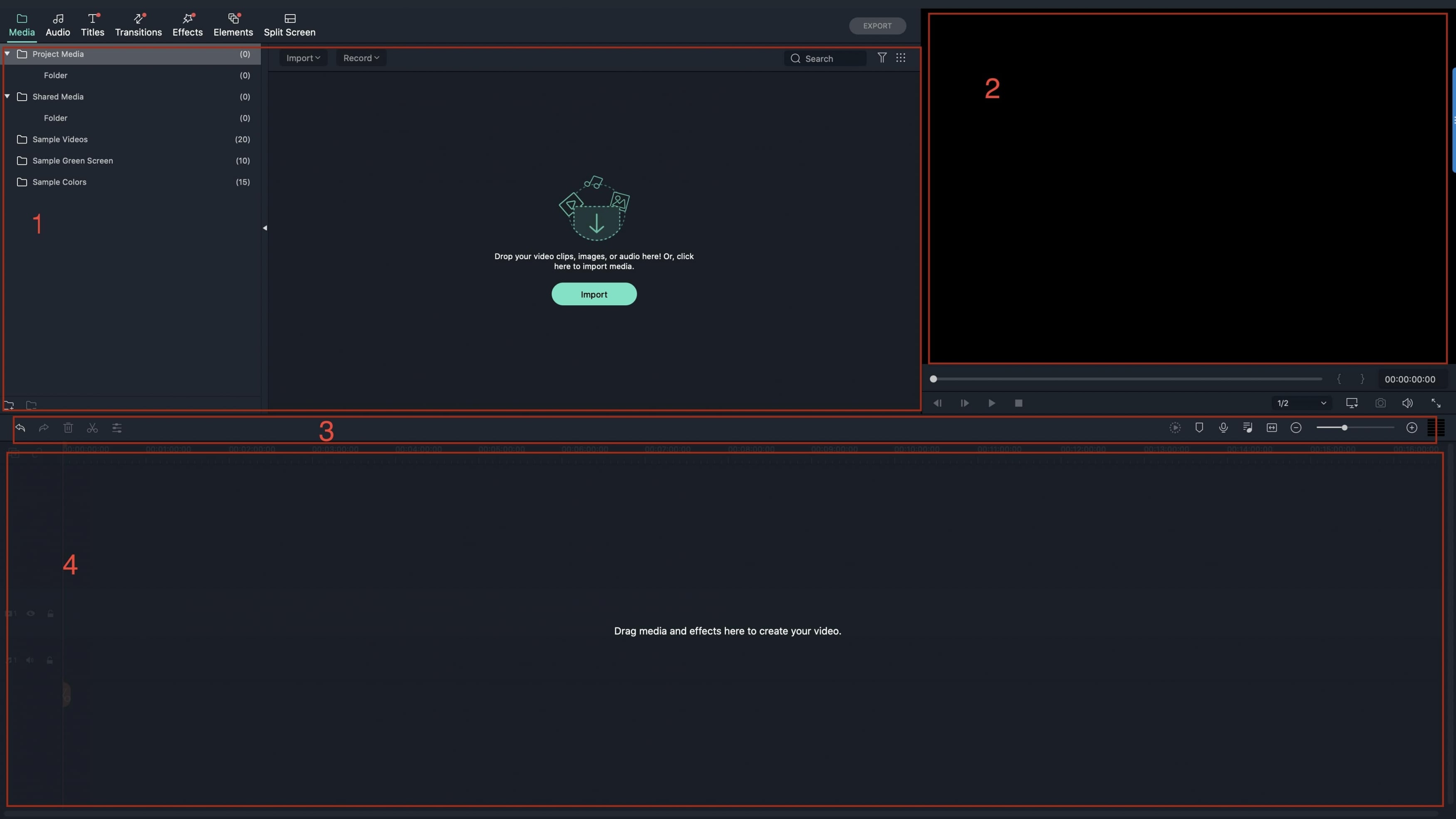 How to Add Special Effects to Videos using Filmora Video Editor
Steps to add special effects to video in Filmora Video Editor for Mac:
You don't have to get worried about how effective you will be in adding free video special effects to your movie. It will take very minimal time and less effort once you have followed this guideline to the letter. There will be no need for professional assistance.
Step 1. Start by installing Filmora Video Editor to your computer. When you have realized that, launch the program to start running and create an access to its features. From the computer, browse all the videos that you want to add effects and add to the program. A simple drag and drop will work out the trick for you so don't go for complicated processes that will consume a lot of your time.
Step 2. Please save your video to the timeline with drag and drop method.
Step 3. The editor has very many effects and you can select the best one by browsing through. Have a look at them and their specific features to understand which of those meets your requirements. All these effects are designed to transform your videos instantaneously so you should not doubt their effectiveness.
Step 4. Now that you have added all your video files to the program and chosen the effects to add, the actual process will take place. Click on the "edit" button and the window will open up. An effects tab will appear from where you should choose effects of your choice. Go for those that you truly feel suit use with your video without being distracted by anything else.
Step 5. At last, you can export your video after adding special effects with Filmora Video Editor for Mac.
Tips about video special effects: In addition to adding effects to your video file, you will have another opportunity of enhancing the movie with advanced editing. This will include changing the parameters like contrast, brightness and saturation. From each of these options, you will have to slider and drag with results forthcoming very fast.
The other way to transform your video is by using the common tools for video editing. You will be able to flip, crop, rotate and trim your video in a very easy way. By clicking on the "edit" button, you will have free access to all these options and give the right command.