If you are a smartphone user, you know how important it is to keep your phone updated. You might meet the situation to switch to new iOS (iOS 10) phone or from iOS to another brand device. Many people worry that, if they change their device, all the settings and files will be lost and they have to copy everything one by one to their new iOS device. So a powerful iOS transfer is needed.
All data can be transferred between phones safely with the help of MobileTrans for Mac ( or MobileTrans for Windows). It is specially designed as iOS transfer that you can transfer your data (multimedia files, contact, call logs, sms, almost anything) from one device to another, including iOS, Android, Symbian and BlackBerry. Moreover you can reformat your old phone to clear any personal data before you dispose it off. This iOS (iOS 10) transfer offers you a blast of benefits that are immensely useful and necessary in this ever changing mobile technology era.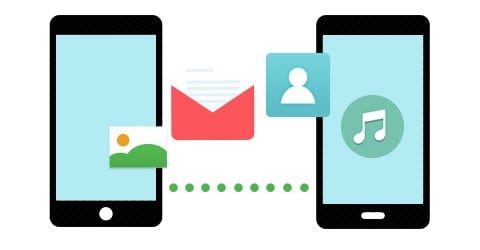 Steps on how to transfer data from and to iOS:
This phone transfer is easy to use on iOS transfer photos, videos, music, contacts and more. Just follow the below steps to do so.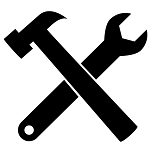 What You Will Need:
A Computer;
Phone Transfer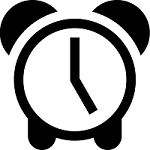 Time Required:
Very fast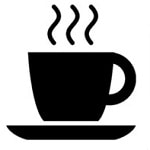 Difficulty:
Easy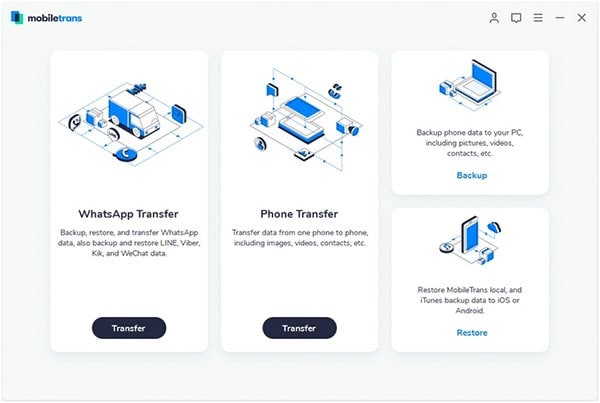 Step 1:
Make sure that you have Phone Transfer software installed on you PC. Double click on the software to launch it. Now, connect both of your phones to your computer via USB.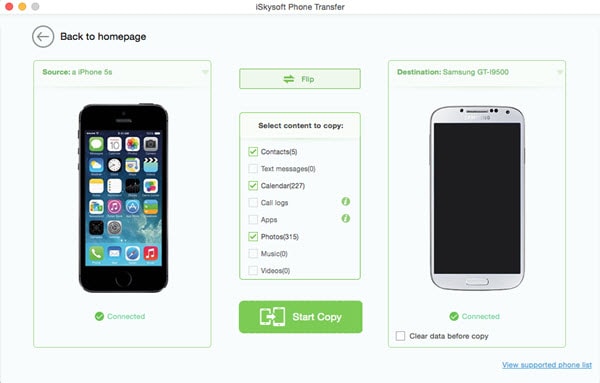 Step 2:
Click on the "Phone to Phone Transfer" tab. Here you will see both the devices and also the interface will show you the data on the source device.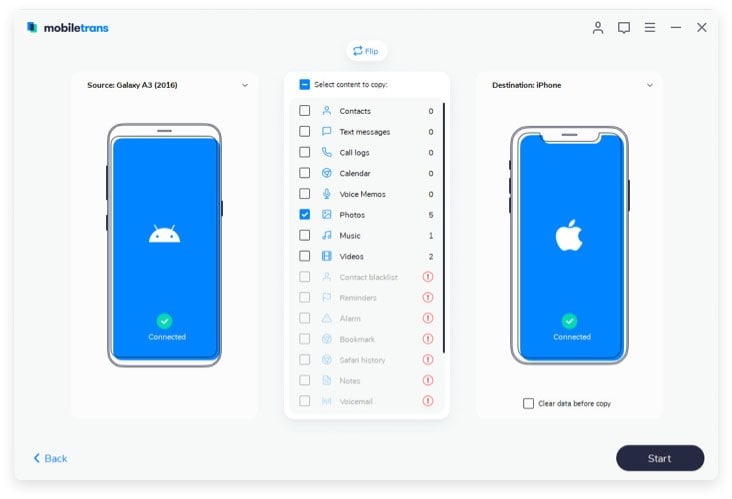 Step 3:
Now, you just select the data that you want to transfer from your old phone to the new one. After this, click on "Start Copy" button to initiate the iOS (iOS 10) data transfer.
After this, you will have all your old data safely intact in your new handset without any loss in quality or quantity.
More about this iOS transfer:
1. Backup and restore.
You can back up your phone's data onto your computer and restore it at any moment you want on yor new phone. It supports nearly every operating system on mobile devices so you can be sure that it will work with your iphone, ipads, ipods, symbian OS, blackberry OS, android devices and all. Backup is done efficiently and secured restore process ensures that your data is not lost.
2. iTunes Backup and Transfe.
iOS transfer have never been so easy. You can backup and also transfer your songs, playlists, videos, images and pictures from your itunes to your iphone, ipad or ipod freely.
3. Retrieve iCloud Backup.
iCloud backup can be retrieve so that you can transfer music, photos, messages, contacts, videos etc. to your phone.
4. Support almost every handset and cross platform transfer.
This software supports almost all smartphone handsets be it Apple, Nokia, Blackberry or others. With 3500+ supported phones you will absolutely find your own handset among them. Also, you can transfer your Android data to your iPhone or in fact you can transfer data between all mobile OS.