Technology has evolved to its maximum extend, people make use of cell phone as an organiser starting with day alarm, meeting reminders, mails, social media connect, shopping to the contact details. If you buy a new phone, the most important thing for you to do is to copy the contact details from SIM to the new phone. When switch to a new phone, the SIM card in the phone but the contacts saved in SIM missed. How to transfer SIM card to new phone? I remember, I did manually write the contact on paper and saved into my father's phone. I love technology evolution as now I can change my mobile anytime without losing any data, how? Well, here we will share tips for you. There are ample of ways to transfer the information between cell phone or SIM to phone, as cell phone information can be detached easily.
SIM contains specific memory and stores the phonebook, some of the text messages and recently received and dialled call details. One of the basic approaches is simple which is followed by many:
1. Transfer SIM card between Phones
2. Transfer Data between SIM cards via mobile phone
3. Transfer Data between SIM cards without using a mobile.
Let's elaborate more in detail:
•Copy the Data from your old mobile into SIM flash memory. Switch off your old mobile, take out the SIM and put it into new mobile and ON it. Once it gets synchronized all the contacts saved in old phone (SIM) will be now in your new mobile.
•The question arise here is SIM has limited memory what about the other contacts which is beyond the SIM memory and were stored in old mobile?
The best solution is using software to transfer the data of SIM Card to New Phone. MobileTrans for Mac ( or MobileTrans for Windows) is a tool which acts as a bridge to transfer the information from phone to phone. With it, you can freely transfer music, photos, videos, messages, apps and contacts between Android, iOS, BlackBerry and even Symbian devices in only 1 click. You also can use it as backup tool which secures your phone data and backup your phone data to Mac or Windows PC. What's more, you can restore your phone data from iTunes or iCloud backup without losing.
Follow the following steps to transfer Data from SIM card to new phone using iSkysoft Phone Transfer: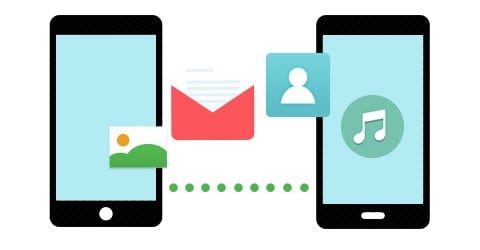 ---
Step 1.
Install the phone transfer tool on your computer. Launch the program and click "Phone to Phone Transfer".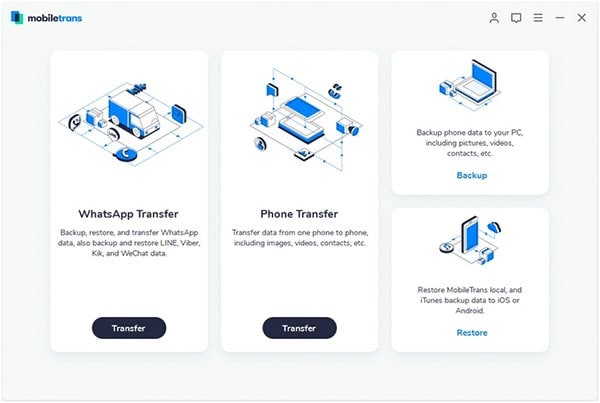 Step 2.
Connect your old phone and new phone to your computer. You will get your two phone with the old phone SIM contents shown on the program main interface.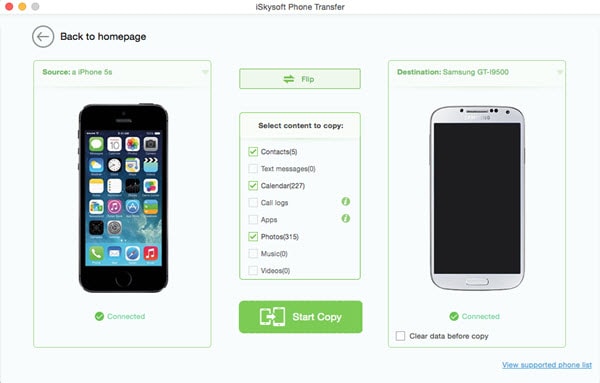 Step 3.
Check the contents you want and click "Start Copy" to move the SIM card data to new phone.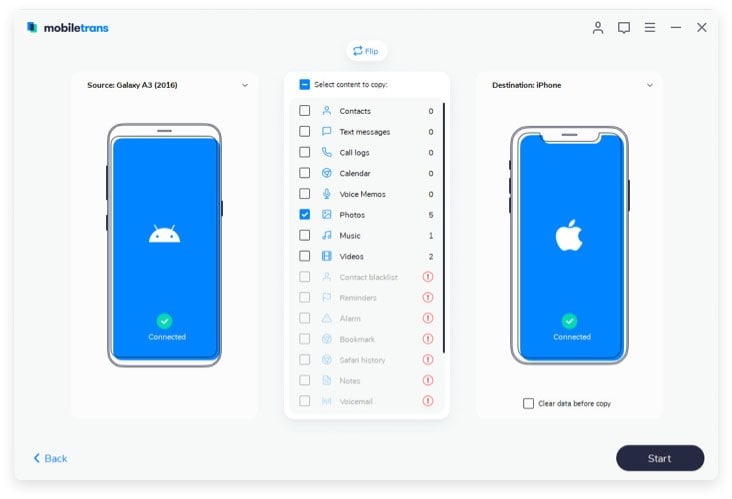 For SIM to phone transfer you have many options available. Also it is a great tool for Phone to phone say iPhone 5s to iPhone 6+, iPhone to Andriod, Andriod to windows, Backup iPhone Data, restore videos, pictures, files, messages, etc. All these transfer without any Data loss is now possible with iSkysoft Phone Transfer tool. Enjoy its services!