Pazera Free Audio Extractor is a professional software program that facilitates for the extraction of audio from video files. It is user-friendly because of the intuitive interface while the versatility it comes with make it well suited for use. You will not pay anything to get this software because it is available for free.
Part 1: 3 Common Problems When You Are Using Pazera Free Audio Extractor
Just like any other software program, Pazera Free Audio Extractor experiences a load of problems as reported by many users. The following are just top three but there are many others that you should be wary of. Make sure you have adequate troubleshooting mechanisms for security reasons.
1. Malware attack
By now, you must have known that viruses are very common with computer systems and pose the biggest threat to software. Pazera Free Audio Extractor is not an exception as there are some viruses that are specifically associated with it. Most of them disguise to be real files only to explode and attack the software. Regular scanning of the system is the ideal way to deal with this problem.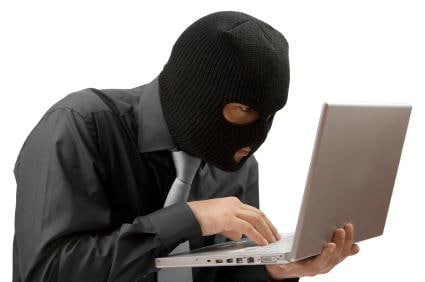 2. Incompatibility
You might find Pazera Free Audio Extractor falling short of the compatibility test and it's another problem to deal with. This is because only selected file output formats are supported. You have to consider the type of computer system that you use with Pazera Free Audio Extractor all because of compatibility.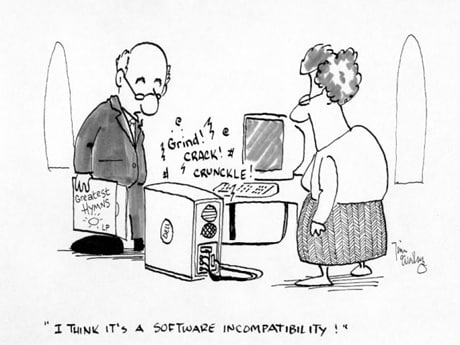 3. No Guidelines for Installation
This is rare but it's a problem that you might encounter with Pazera Free Audio Extractor. There are always installation guidelines given out and if you overlook anything, the software will develop hitches. You will not be able to enjoy its usage freely as it will bring up many issues. Ensure you have followed every instruction to the letter and you will not experience hitches related to installation.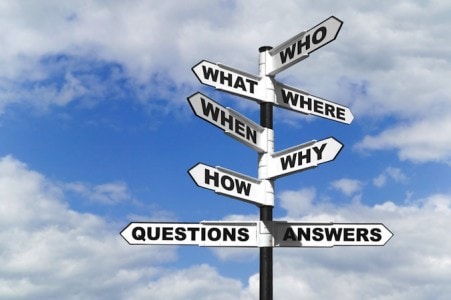 ---
Part 2: How to Extract Audio from Video Using Pazera Free Audio Extractor
If you have never used Pazera Free Audio Extractor before, it will be a bit challenging extracting audio from video. Fortunately, the following step-by-step guideline will be of great help even to beginners who are keen on leaving a mark.
Step 1. Add files
This is where you begin by ensuring all the files that you want to extract audio from find a place in the program. Use the "Add files" button on the menu bar to navigate through the extractor and find the files. They should be stored in a place where it's easy getting them.
Step 2. Configuration
This is very important to ensure the imported files and the extractor work flawlessly. This is where you select a compatible format to save the extracted audio. It's advisable to play safe with the default MP3 in case you don't know about the best one to select.
Step 3. Start Extracting
When extraction begins, you must have an output folder created and that is where you will save the audio. When you click on the "Convert" button, the extraction process will begin.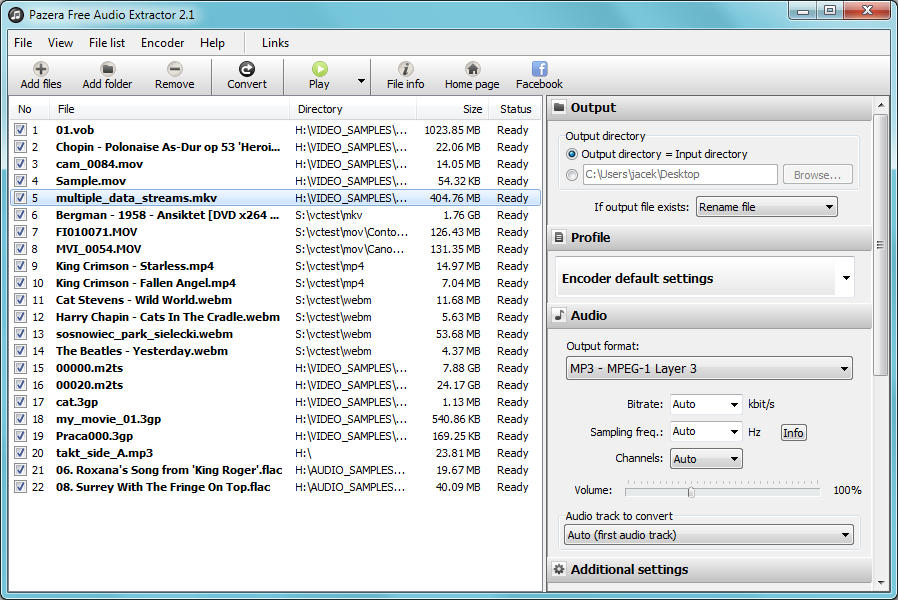 ---
Part 3: Best Alternative to Pazera Free Audio Extractor - Filmora Video Editor
Filmora Video Editor is a stunning professional tool that makes video editing fascinating and as easy as a pie. If you are in dire need of the finest audio extractor, then Filmora video editor is the ideal program. The tool has nearly every aspect you would demand from the best audio extractor, ranging from ease of use to fast processing and rendering speed.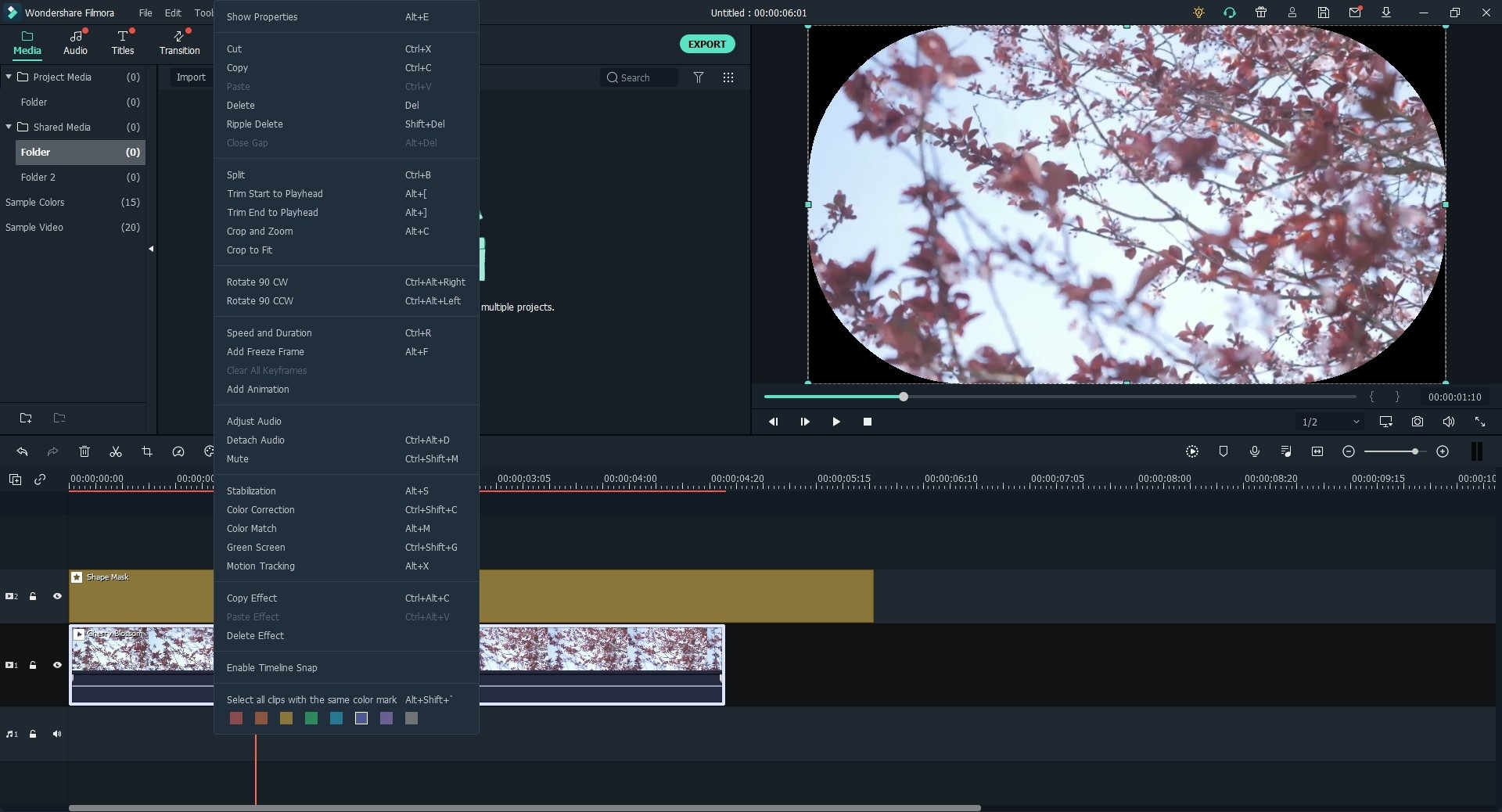 Equipped with several creative features designed to make your video and audio files exceptionally appealing.
This program has a bunch of video and audio controls which adds up to the big list of editing features. These controls include trim, crop, speed, contrast, saturation, rotate, and merge among others.
This tool has a super-fast processing speed and hence extraction of audio from your videos would complete within a very short time.
Offers a platform for users to directly import their video clips from popular social sites including Facebook, Youtube, and Twitter among others.
How to Extract Audio from Video Using Pazera Free Audio Extractor Alternative - Filmora Video Editor
Step 1. Launch the Program and Upload your Video
Download the appropriate version of Filmora video editor, install and run it on your PC. On the main window, hit the "Import" button and choose "Import Media Files" or any other suitable option as presented in the drop-down sub-menu. The file explorer window shall open from where you select the respective video files. Click "Open" to upload these files to the program.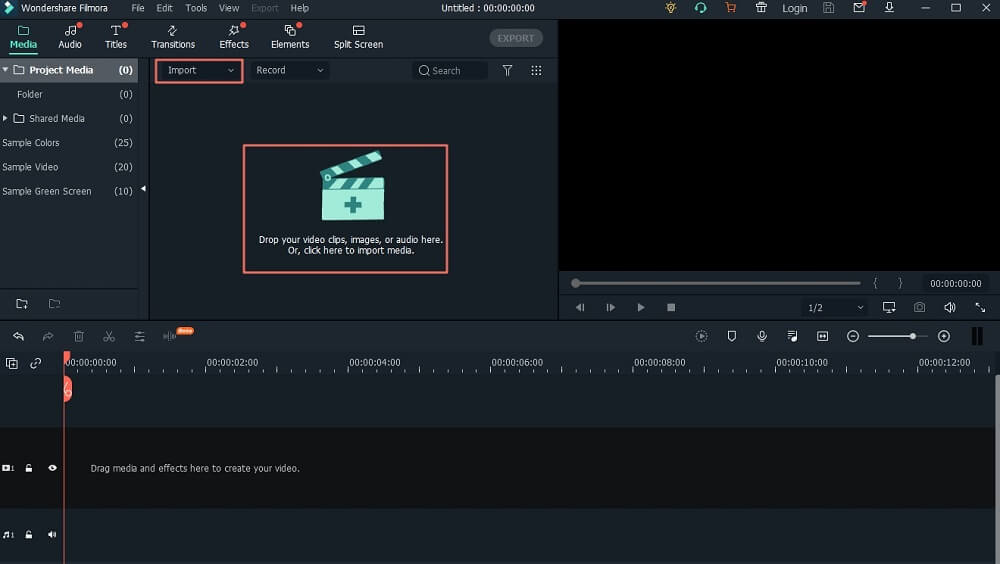 Step 2. Extract Audio
Drag the respective video file from the media library to the Timeline, located at the bottom of the screen. To extract audio, simply right-click the video clip and select the "Audio Detach". The audio track and the video would after a while be displayed on separate tracks. If you want to get rid of the video part, just right-click and select "Delete" or simply highlight and press the delete button on your keyboard.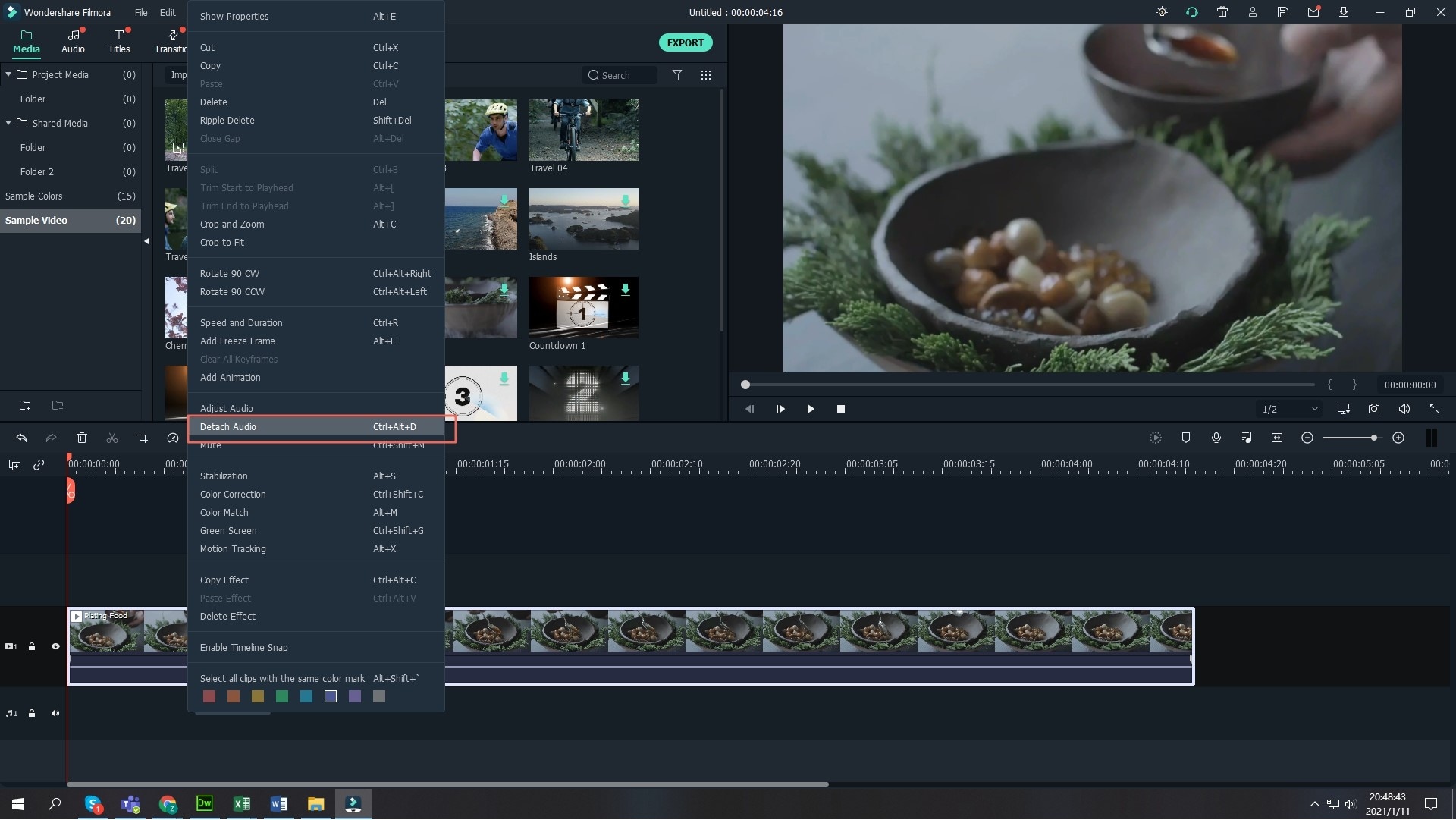 Step 3. Edit your Audio
To edit your newly extracted audio file, just double-click to display the edit window. Here, you have a pool of options to choose from which include fade in, fade out, split, volume adjustment, and pitch among others.

Step 4. Export your Audio
Hit the "Export" button and select "Create". From the subsequent window, select a suitable audio format, provide a convenient save path, resolution and click "Export" to finish. Now, wait until the program completes exporting your video to locate your target file.