summary-top:
Undeniably, voice recording has been one of the most effective ways to keep records of every important moment of our lives. As many activities run every second, minute, and hour of the day, we keep records of both important and unimportant information using several voice recorders on a PC, with the inconveniences of pausing and playing the audio recorder when there's or no audible sound. Here is a solution to keep all your troubles away: a solution that allows you to keep a record of every important moment without passing through the stress of stopping or pausing your voice recorder when information is not passed as the sound recorder automatically pauses and plays. The voice-activated recorder is the solution whether you're a Windows or MacBook user.
Part1. Best 11 Apps for recording audio on Windows 10/Mac.
As we know how important it is to keep a record of every important moment. If you're looking for the best audio recording software for your windows 10 or MacBook PC, you can align with the listed voice-activated recorder below to record audio on your PC.
Adobe Audition is an amazing software with full-functional audio editing tools that gives you a chance to create, edit and mix audio files using its voice-activated recorder to record voice on your Mac or Windows PC, de reverb and denoise effect, clips spotting controls, track panel, add album art in audio contacts, and more.
Supported System: Adobe Audition, as an intuitive software as it is, supports windows and macOS PCs.
Pros:
This amazing software allows you to save all audio files in different formats and more.
The voice-activated recorder supports multi-track editing.
Adobe Audition has a trial version.
Cons:
The software installation takes a long time.
It requires a subscription.
---
WavePad is another full-feature software with exclusive features that allows you to convert media files, use its sound/audio editing tools, save edited files in different available formats. With WavePad, you can also make use of a voice-activated recorder to record your voice on your PC by connecting the external microphone to your PC.
Supported System: WavePad is available for both Windows and macOS.
Pros:
Wavepad has effective and fast-responding customer service.
Whether you're an experienced or inexperienced user, WavePad allows you to comfortably use its exclusive features with its easy-to-use interface.
It has a noise reduction that filters your recorded file.
Cons:
It's not free as it contains in-app purchases.
Ordinarily, you're not allowed to record multiple audio files at once, but you can gain permission and access to recording multiple audio files only if you choose to download and install MixPad within WavePad.
---
3. Audials One
Audials One is a voice-activated recorder that gives you the access to cut, edit and save audio files in the best available format of your choice, just at a click. Aside from being a digital voice recorder, Audials One allows users to record their voices, watch live streams, record and download videos of all media files and organize them in a single file for easy accessibility.
Supported System: Audials one supports androids, windows, and MacBooks.
Pros:
Audials One offers you an opportunity to use its internet radio.
You're allowed to record videos from Disney, Netflix, Amazon Prime Video.
Cons:
Steep learning for inexperienced users.
Audials one contains in-app purchases.
---
Apowersoft is a fully reliable and trusted software with an intuitive design that offers you a chance to use its exception of features such as a screen recorder, audio recorder, MP3 cutter, and more. Aside from being a screen recording software, Apowersoft brings you a voice-activated recorder that allows you to record your voice in the best available formats.
Supported System: The digital voice recorder is Windows and macOS compatible.
Pros:
You're opened to multiple uploading channels.
With Apowersoft, you can easily save and access your recorded files on your PC.
Cons:
The intuitive software is partially free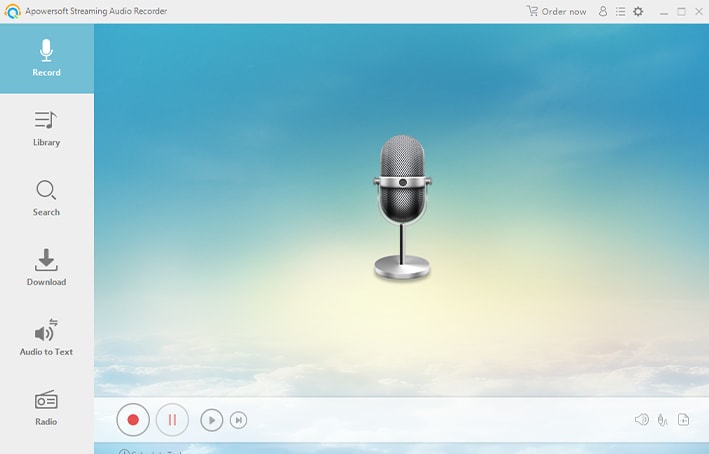 ---
Should in case you're looking for a voice-activated recorder and at the same time a media player, QuickTime is here, just at your service. QuickTime is another wonderful software that permits you to play, edit multiple media files in different formats, whether it's a video, a sound clip, or any other type of supported file. Regarding voice recording, QuickTime allows you to use a voice recorder just at a tap.
Supported System: QuickTime as intuitive as it is, only supports macOS.
Pros:
Quick time supports both built-in and external microphones.
You're allowed to record in the best available quality.
Cons:
It is not completely free.
---
Just as its name implies, Audacity is a fully functional software that gives you the audacity to record computer audio, record your voice, convert video/audio files into desired formats, and save them. It's not just an ordinary voice recording, it's a voice-activated recording where the recorder automatically turns off and on when a sound pauses.
Supported System: The voice recorder supports GNU, LINUX, macOS, Windows, and more.
Pros:
With audacity, you're allowed to change the pitch of your voice recording.
You can use built-in or external microphones connected to your PC to record your voice or computer audio.
Cons:
It requires steep learning for inexperienced users.
---
GarageBand on the other hand, is nothing but an active software that lets you record, edit your voice recording. The digital voice recorder is best at your recommendation if you're a musician, due to its additional musical features that give you access to modeled instruments, music lessons, and more.
Supported System: GarageBand is compatible with MacBook and iPhone as it's a property of Apple inc.
Pros:
GarageBand can be used professionally for music production.
You're open to thousands of loops.
Cons:
You have to make in-app purchases.
---
Just like any other audio recorder for PC, Cinch Audio Recorder is an audio workshop that allows you to record sound on your Mac or Windows PC, have access to your recorded files offline whenever you need them. The voice recorder also serves as an MP3 cutter, which permits you to create ringtones, cut MP3 files, and more.
Supported System: The voice recording app only supports Windows.
Pros:
Cinch Audio Recorder possesses a Spotify ad remover that doesn't allow the ad's audio to be recorded.
It has a user-friendly interface.
Cons:
Cinch Audio Recorder has limited output formats.
You're only allowed to use the free trial version 5 times.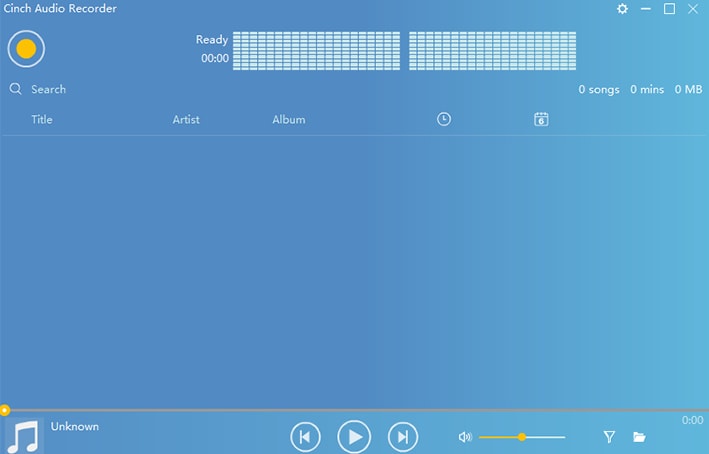 ---
Windows Voice Recorder is a Windows-compatible audio workshop where you can record audio on your Windows PC, play the recorded audio file, add available exclusive editing features to your recorded audio, and more. The sound recorder also permits you to split and merge voice recordings with ease.
Supported System: The free voice recorder is only compatible with Windows.
Pros:
After editing a voice recording, you are allowed to reverse the effect if you're not satisfied with the edited file.
Windows voice recorder with its user-friendly interface lets you increase and decrease volume, playback speed, and more when editing.
Cons:
You're only allowed to record for 60 seconds.
You'll have to install voice recorders if you are not Windows user.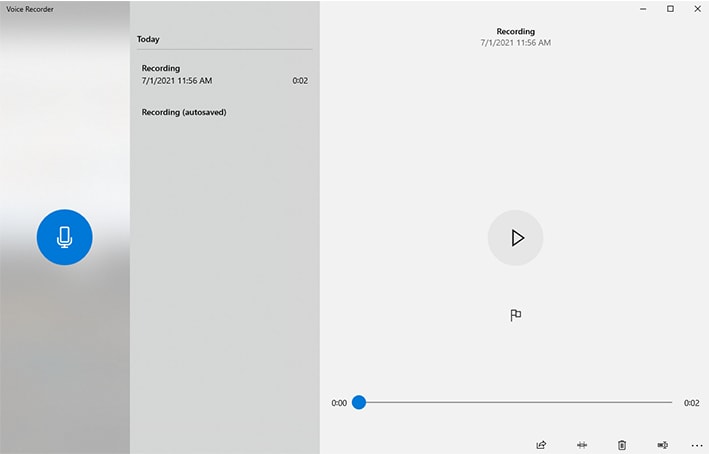 ---
Ardour is another amazing digital voice recorder that allows you to use external tools such as a microphone, keyboard, and more to record voice on your windows, MacBook, and Linux OS. The free voice recorder also allows you to edit and mix your recorded audio files.
Supported System: Ardour is compatible with Linux, MacBook, and Windows PC.
Pros:
You don't need to make any payments, all you have to do is download and install Ardour on your PC.
Cons:
You'll need external tools to enable your voice recording.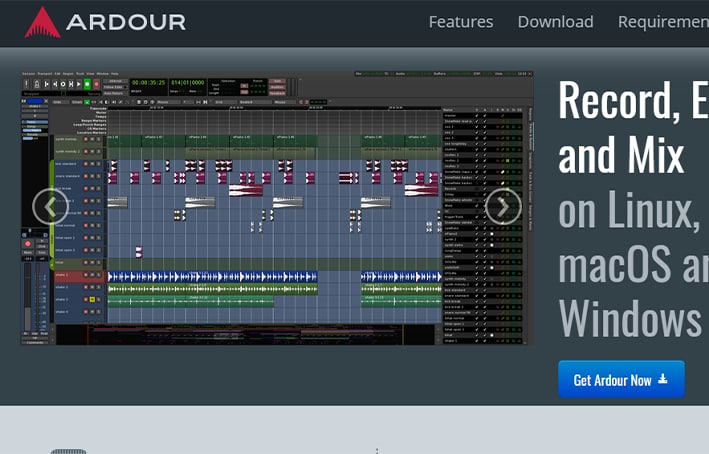 ---
Filmora X is a fully packed software with exclusive intuitive features that offers the best tools that allow you to record voice, edit and mix your voice recording to a satisfying taste with unlimited access. Also, Wondershare Filmora X allows users to use its video editor to customize their video with thousands of exclusive editing effects.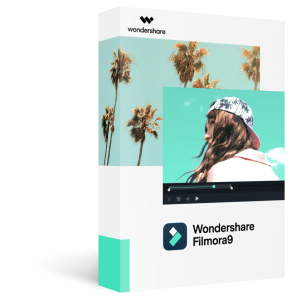 Features about Filmora X
Simple video creator without limits: The motion tracking, color matching, video keyframe can make the editing easier.
Powerful tools to unleash your creativity: You can pan and zoom your video, stabilize and enhance your video on Filmora X.
Stylize your video with amazing effects on Filmstock: Filmstock is an one-Stop resource center, including footage, music, images, and effects for the best video editing.
Share your creativity with the world: Share your work on YouTube and Vimeo.
Security Verified. 5,481,347 people have downloaded it.
Steps to record voice using Filmora X:
Step 1. Open the installed Filmora X on your PC before playing the YouTube video sound. After that, just at the top of the menu bar, click FILE, then select the record media option and click on the Record Voiceover button.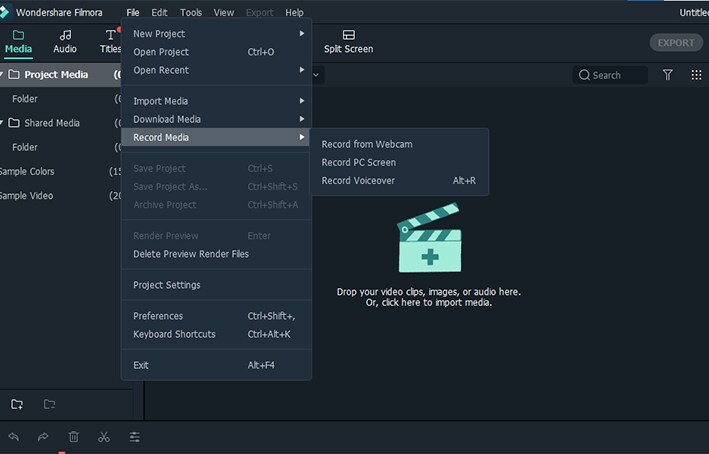 Step 2. Before you start recording, you'll have to disable the microphone and the mouse click to avoid any form of distraction. Immediately after that, open the YouTube video you choose to record and click the Rec button to start recording and click on it again when done recording.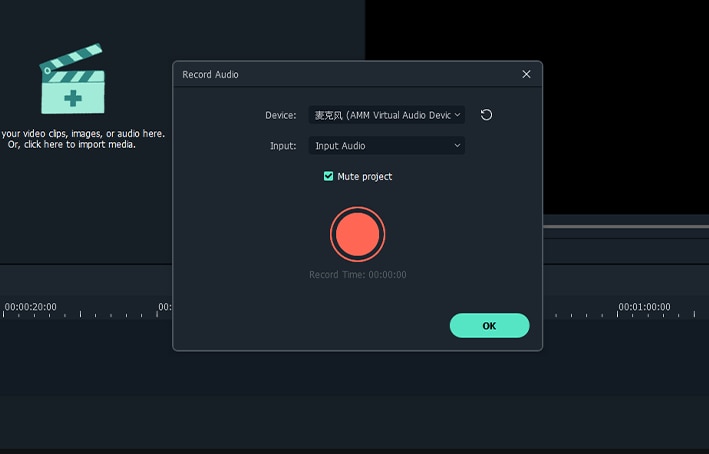 Step 3. After you stopped recording, the recorded file will appear on the Filmora X window tab. If you wish you can drag the file to the timeline and edit it. If not necessary, you can click on export and choose the output format as MP3, then save the file.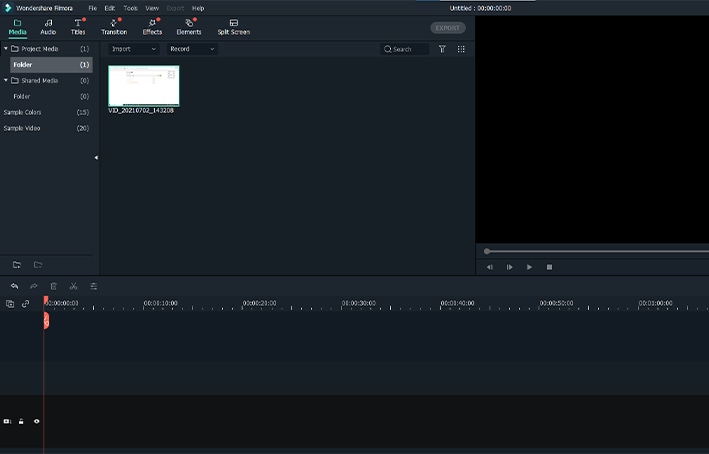 ---
Conclusion
From the offering of Filmora X intuitive features that comes as a complete toolbox that offers you a voice recorder, video editor, screen recorder, GIF maker, and more, Filmora X is nothing but the great software you'll need for voice recording or any media editing on your PC.