Can I Find a Program That Can Extract Audio from AVI without Quality Loss?
There are many programs available to extract audio from an AVI file without losing quality or suffering from the recompression that takes place. The importance is to find the right program to suit your particular needs. Below, you will find descriptions and processes for extracting audio with Filmora Video Editor, Avidemux, and Pazera Free Audio Extractor.
Part 1: How to Extract Audio from AVI using Filmora Video Editor
Filmora Video Editor is powerful video editor developed by Wondershare. This software is compatible with both Mac and Windows operating system. Other than the editing options, this software is designed in a way that you can extract audio from video of any format to desired audio format. Furthermore, this software has a modern and sleek user interface with the buttons well placed hence making it easier to extract, edit, and share files. Much of the capabilities of this software are highlighted below.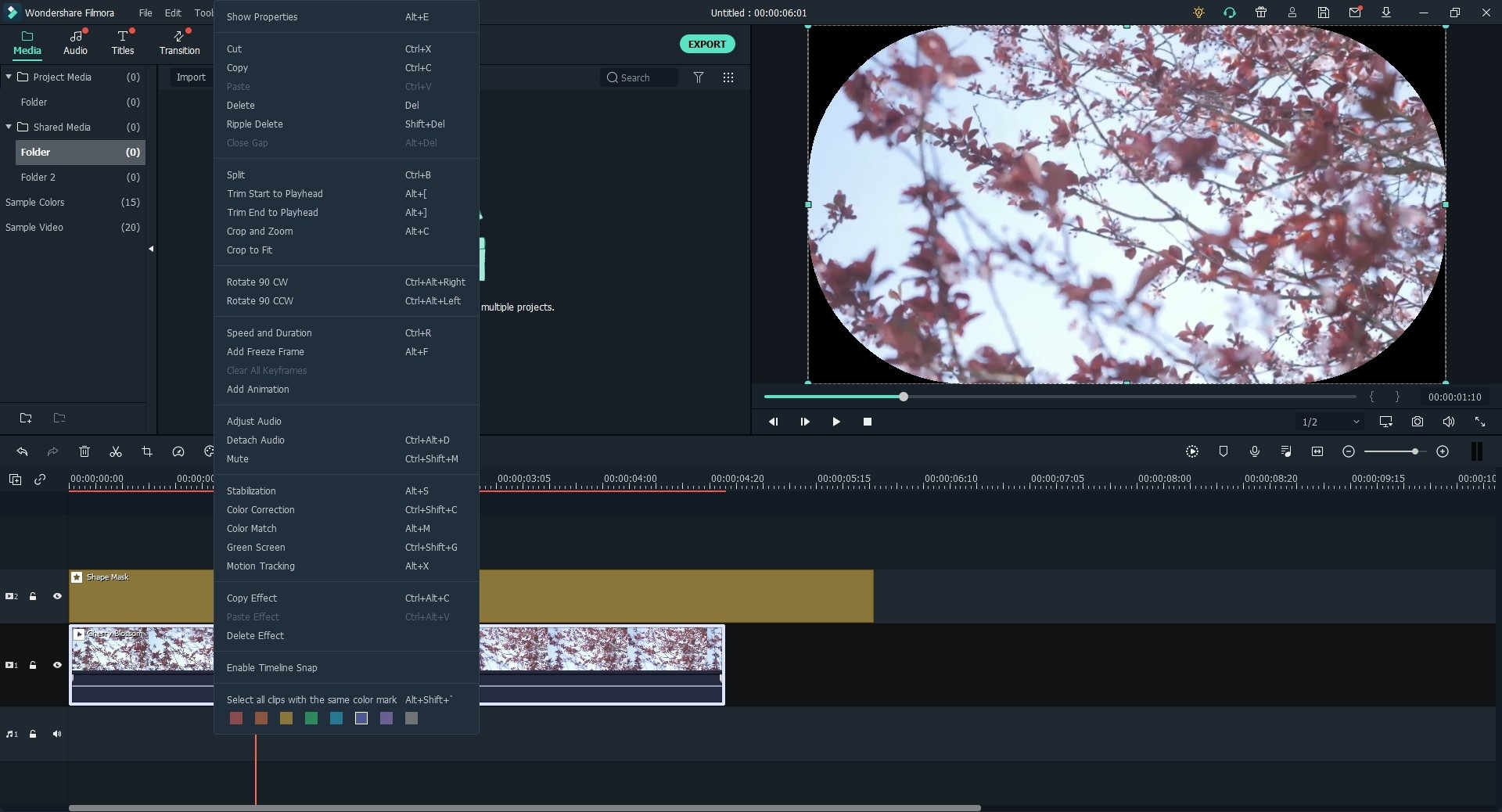 Video editing- This software is built with basic video controls such as trim, crop, join, merge, rotate and adjust brightness.
Audio editor- With this software you can also perform basic editing such as; splitting, muting, trimming, adjust pitch and others.
Multiple effects- This software comes with different effects like; overlays, elements, transitions and sound effects.
Advanced editing tools- This software is built with other editing options like colour tuning, 3D Lut, split screen, green screen, stabilize video, power tool and Pan & Zoom.
Export and share- Filmora Video Editor enables you export edited projects to different file formats, to web sharing sites, to devices as well as burn them to DVDs.
How to Extract Audio from AVI Video using Filmora Video Editor:
Step 1. Download and Install the Program
Download Filmora Video Editor that is compatible with your operating system. After that, you then install it on your computer and open it ready for audio extraction.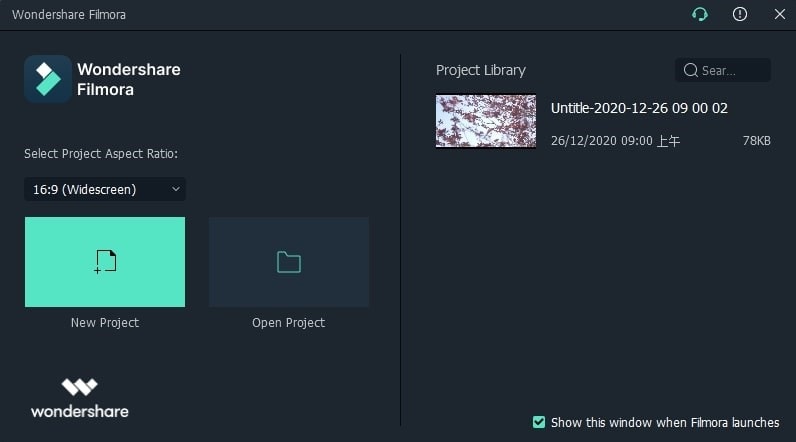 Step 2. Import AVI File
Now, when you have opened the program, click on "FILE" on the main menu and then select "Import Media" option. From there, you can now upload the desired AVI file to your computer. Alternatively, you can drag and drop the file to the program window and it shall be uploaded successfully.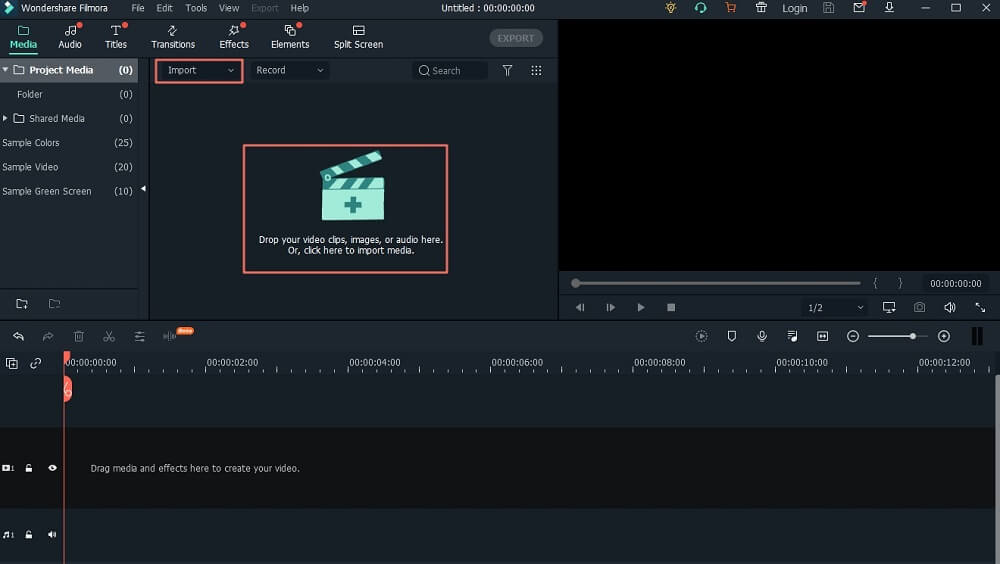 Step 3. Extract Audio from Video
Next, you will then have to drag the video file to the timeline at the bottom of the home window. From there, you can now extract the audio from the video by right-clicking on the video and then select "Audio Detach" option. The audio will be detached.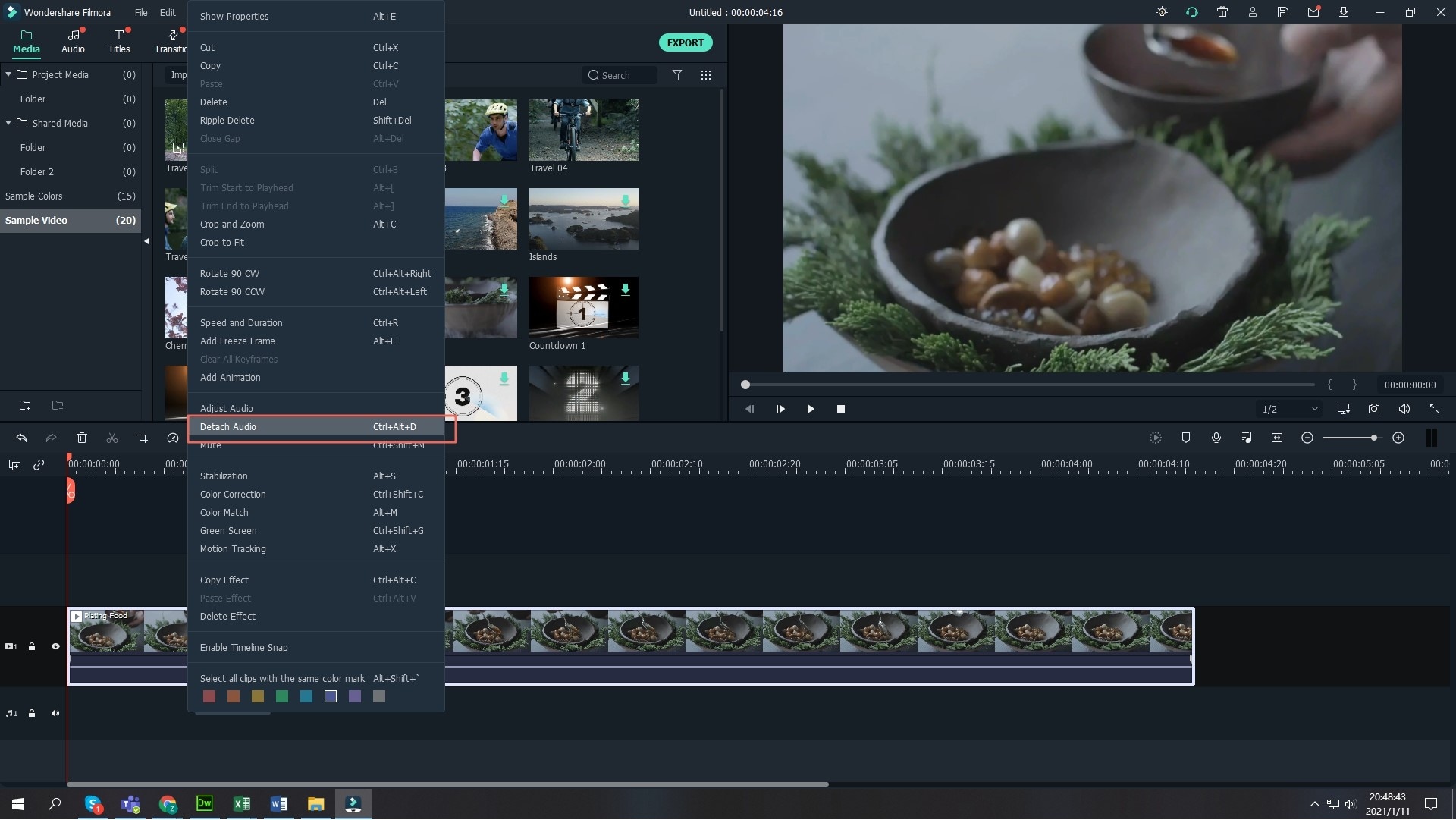 Step 4. Export the Audio
From there, you can delete the audio but for this case, you want to save it. Therefore, click on "Export" button and then select "Format" and choose the audio format like "MP3." Next, choose where to save your file on your computer and click on "Export" button.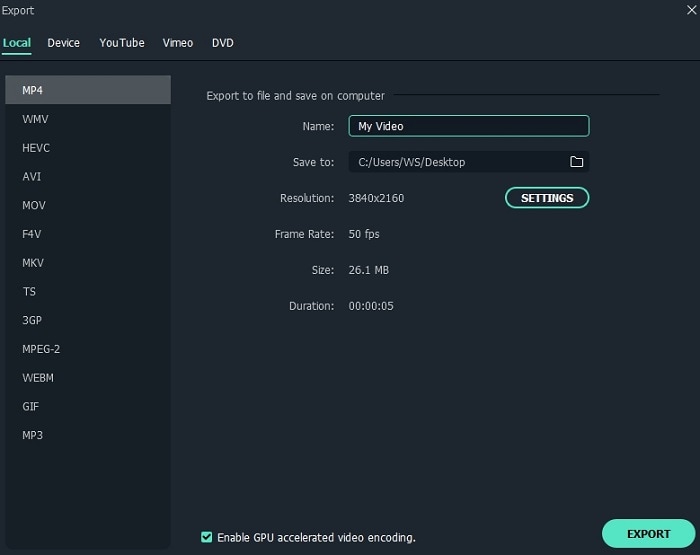 ---
Part 2: Detach Audio from AVI Video by Using Avidemux
Avidemux is a video editor which is designed to cut, filter, and encode. It supports various file types from AVI, DVD, MPEG to MP4, ASF, among other file types. Avidemux is usable for Microsoft Windows, Mac OS X, Linux, and BSD. It is a free, open source program, and is available to be directly installed or as a zip file.
Extracting Audio from Video with Avidemux:
Step 1. In the toolbar, click the Folder icon in the top left corner of the Avidemux window. Browse and load the video you want to rip the audio from.
Step 2. Set the A & B marker positions (optional). If you wish to rip only a portion of the audio track, position the slider at the start and end positions.
Step 3. Click the audio option on the left side panel and select the audio codec. If you wish to extract an original soundtrack, select Copy. Optionally, Click the Configure button to change the output bit rate for your audio codec.
Step 4. Click the Audio option on the menu bar and select Save to save your audio.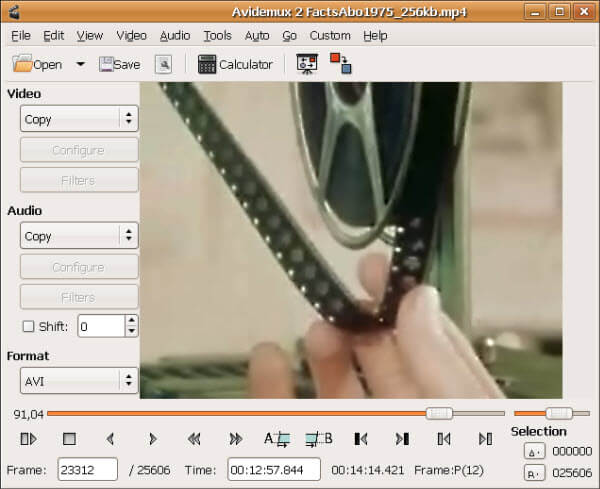 ---
Part 3: Extract Audio from AVI File in Pazera Free Audio Extractor
Pazera Free Audio Extractor is a free application which extracts audio tracks from video files, while maintaining sound quality. This application supports all video formats and also allows music file conversion. It is designed with novice users in mind, having predefined settings, called profiles. For advanced users, Pazera is completely customizable.
How to Extract Audio from AVI Video with Pazera Free Audio Extractor
Step 1. 1. Click on the Add files button on the top left, and browse for your file and click Open. Your video will be added to the queue.
Step 2. Under Output directory, select the folder.
Note: The default will output to the same folder as the input.
Step 3. Select the profile you wish to use from the dropdown menus for Profile. At last, click the Load button, and your audio file will be loaded soon.