Playing audio in reverse is a great way to create new sound effects and add them to your collection, but unlike videos, they are not always easy to incorporate. So, to help you follow the drift, today we will talk about the three best ways to reverse audio/sound/music on different operating systems. So, whether you're an android or IOS user, you will find out how to reverse audio on TikTok or other online apps.
Besides that, we will briefly go through some of the best reverse audio online tools that you should opt for in 2021.
Reasons To Reverse Audio
There might be tons of different reasons anyone should start reversing their audio today. Some of the common one's includes
As you play audio in reverse, it changes the feel of the track and creates unique effects
Reversing audio or music is a great way to engage an online audience and increase the following
It's simply a lot of fun to reverse your favorite song using reverse audio online
Reversing any audio/sound/music is convenient as long as you have the right tool. Following are some of the ideal reverse audio apps through which you can play audio in reverse.
Part 1. Reverse Audio on PC Using FilmoraPro
FilmoraPro is probably one of the most popular video editing tools in the market. It is not only versatile but also effortless to use. For example, in addition, to play audio in reverse, you will find a wide variety of audio effects which are fully compatible with Windows-based systems.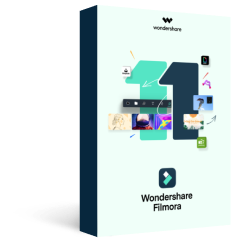 Key Features
Provides you a friendly platform to edit your downloaded creative commons YouTube videos
Offer you to add filters, titles, effects, text, and much more to your videos to make it unique for YouTube
This video editor also gives you access to use a green screen effect to make Creative Common licensed YouTube videos
Has numerous output formats, including direct sharing to YouTube to save time and panic.
Supports almost all kinds of video formats, including MP4, AVI, MOV, AVCHD, MKV, and more
Step 1: At first, you need to download and install the latest version of FilmoraPro. Also, their versions are compatible with both Windows OS and IOS.
Step 2: After installation, launch the application and load a new project before incorporating your audio file. After selecting the reverse audio/sound/music from your directory, it will display at the top left corner of the screen.

Step 3: Now scroll down to the bottom and open the "Effects" tab. Several different options will pop up, in which you need to select "Audio" and then "Audio Reverse." Next, drag the same effect from the dedicated list and place it under your timeline, in which the audio file is being added.

Step 4: Adjust different settings like Speed/Duration and add various transitions to it if needed. Once you're done with the changes, click the "Export" button and save your reverse audio app file within the PC.

---
Part 2. Reverse Audio Online Using Mp3cut
For those who aren't that tech-savvy, using MP3cut as reverse audio online is a great alternative. Audio Reverser by Mp3cut is a free online editing tool that can create a wide range of effects and transitions. The reverse audio/sound/music generated by this way is of the highest quality without drawbacks.
Key Features:
Automated functionality
Reliable interface
Step 1: Visit the Mp3cut official website to reverse audio online. Import your audio file by selecting the blue box, which starts the upload process.

Step 2: Once the uploading is complete, the audio file will automatically reverse and ready to download.

Step 3: Now, simply click on the Save file, and you are done!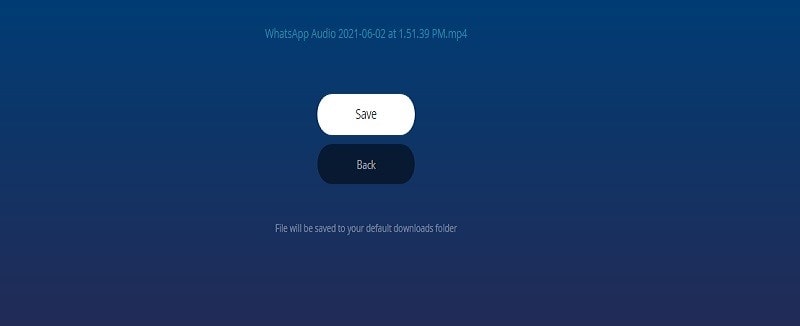 ---
Part 3. Reverse audio on your Phone using Reverse Audio Apps
Option 1. Reverse audio using Tiktok
One of the best ways to reverse audio is by using popular entertainment apps like Tiktok. Tiktok is a renowned social platform with over 600 million users internationally. It will integrate reverse sound effects directly from your Phone (Android and IOS).
Key Features:
Ideal for reversing music
Robust themes
Step 1: Open your Tiktok application and then tap on the plus icon on the main screen.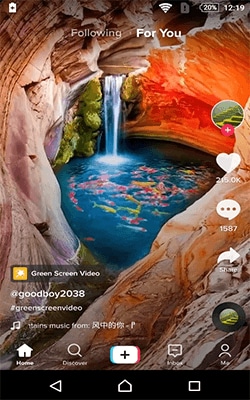 Step 2: Create your clip as both audios and videos and are reversed in the same manner. When it's finished, tap on the ✔ icon right below the "Speed" or "Flash" option.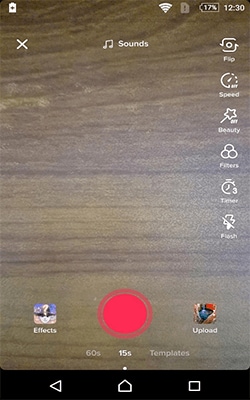 Step 3: Now, move to the "Effects" tab, which will bring you to multiple categories. And under the "Time" section, you will see the Reverse time effect, so select it as well.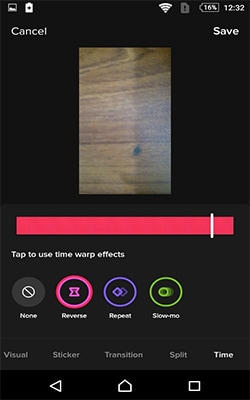 Step 4: Tap on "Save" to keep your concurrent changes. So, this is how to reverse audio on Tiktok.
---
Option 2. Reverse audio on iPhone using Reverse Audio
Reverse Audio is a free audio editing tool for iPhone or IOS users. It can not only add reverse effects but also adjust things, such as playtime or pitch.
Key Features:
Straightforward user interface
Multiple sharing options
Fully automation
Step 1: Install the Reverse Audio app from your apple store. After launching it for the first time, you will observe three different options on the main screen. First, click the Start Recording.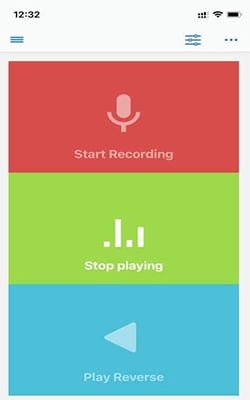 Step 2: Once you've successfully recorded your audio, select Stop and then Play Reverse. At this moment, you can also add or change the Playback Effects.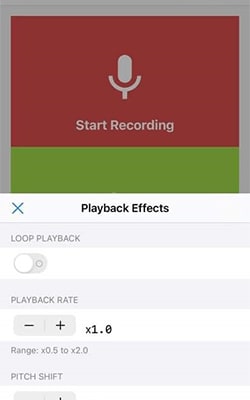 Step 3: After reversing the audio, select the arrow symbol located at the top corner. This will save your file in any format that you desire.
---
Option 3. Reverse audio using Tiktok
This android application lets you change the audio effects of different recordings within few seconds. It might not be as premium as some of the competitors, but it does get the job done.
Key Features:
Average quality audio effects
Lack of any ads
Simple UI
Step 1: At first, Install the Reverse Talk from your google play store. Open the app and select the main tab, which will start your recording.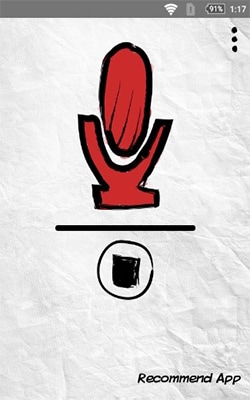 Step 2: After you're done, select the arrow key, which will convert the audio into a reverse format.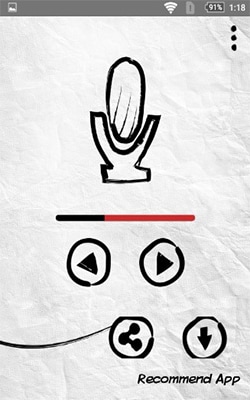 Step 3: Once your review is complete, tap on either the download or share icon to get the desired results.
---
Conclusion
So, one of the recently trending activities within the general public is to play audio in reverse. This way, they can create fun and interactive ways to engage their online audience. But the fact is there are so many ways one can converse audio effects, so choose the one that is best suited for you. Also, make sure that your system is compatible with it before making any adjustments.