Can I directly enhance video quality on my mobile device?
You will experience no challenges when enhancing your videos on a mobile device. There are a number of app that you can use and they are fully supported by such devices. The success of your video enhancement mission will depend a lot on the type of app you have chosen. Make sure the app you go for is well-matched with your mobile device for compatibility reasons. We have listed the top 11 video enhance apps to help you enhance video quality.
The best part?
In case you also need to edit videos and improve your video quality on MAC or Windows at the same time, we have also picked up a best video enhancement software for your reference.
Top 11 Apps That Can Enhance Videos/Photos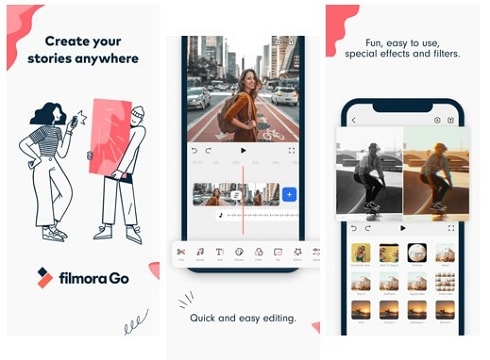 FilmoraGo is a video editing app that can improve video quality on your phone. This video quality enhancers has a wide range of color correctors and effects. It also allows you to add text, textures, background music, and filters to your videos. For video resolution, "Export 1080P" is the notable feature of the app to help render your video'quality better.
---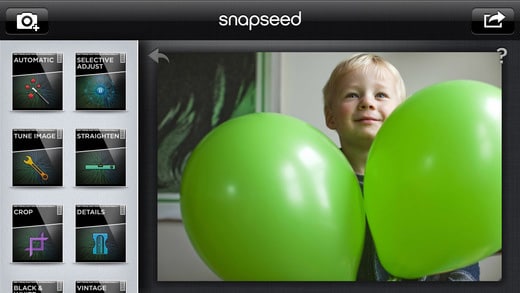 This is the best app to enhance photo quality which will be good for use with instagram and help to enhance a photo or video. It has textured filters, tilt shift, redeye reduction and a long line of tools that will make your work easy and enjoyable.
---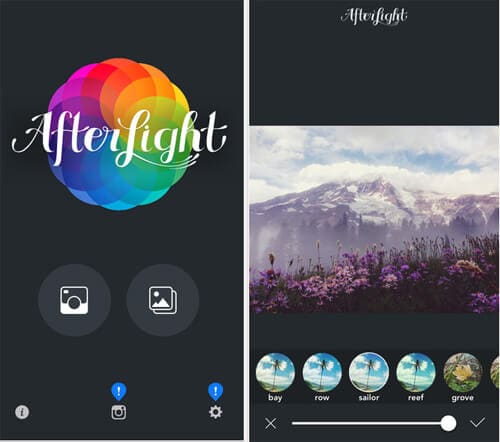 This photo and video enhancer app has some antique filters that will help enhance your files with vintage effects. It will not matter whether the photos or videos are taken using a camera or mobile device. The app will do all necessary enhancements.
---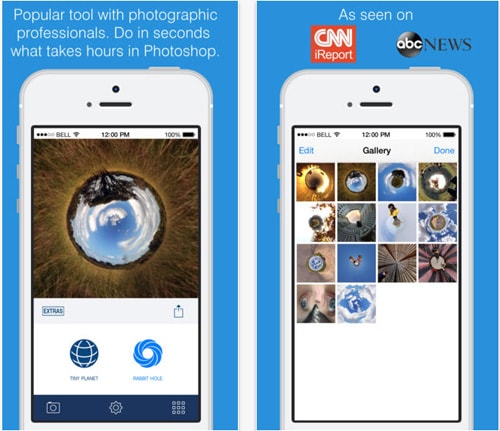 You will have a sense of originality for your photos once this app is used to enhance videos and photos. Literally, you will have your images transformed into a tiny planet thanks to the app's effects.
---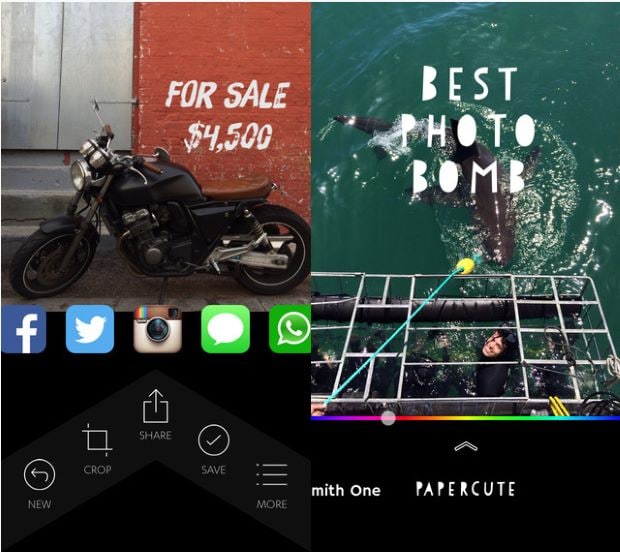 This is an app to enhance videos and photos that will allow you to add texts to your photos or video. It has a text overlay feature that has a number of fonts and they will complement very well with your image or video.
---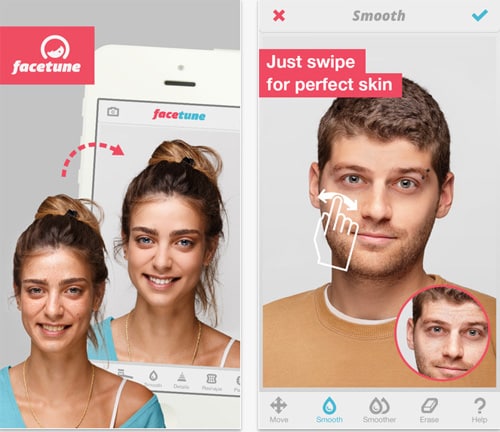 This app is good for correcting portraits such that every person in a frame comes out smartly. If there are any dark spots on the face, they will disappear.
---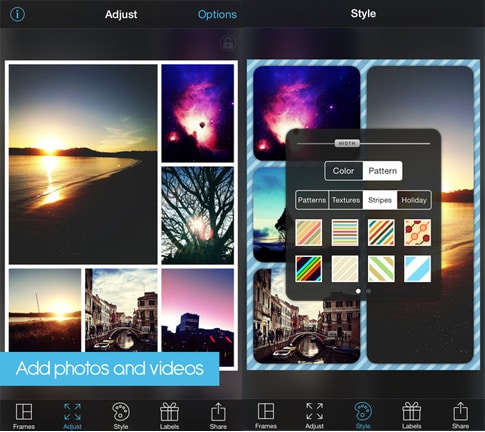 If you want to combine more than one photo then this is the right app to use. It will organize the photos well and come up with one flawless image.
---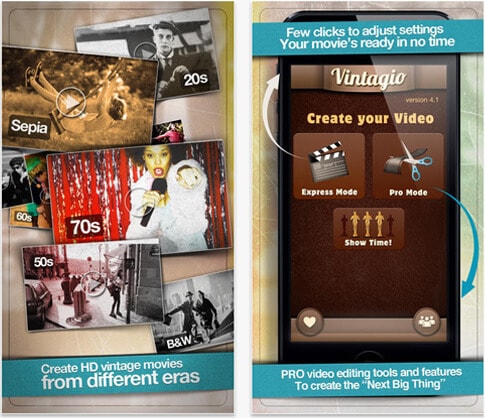 There is several video filters that you will get from this app. You will have the best effects to add any type of glamour to your files.
---
#9: Tilt Shift Generator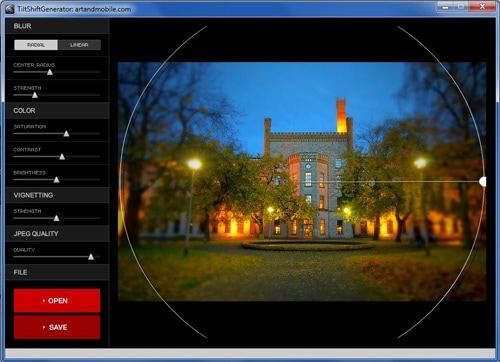 There are many small effects that this app offers to transform your photos and will be good for landscapes.
---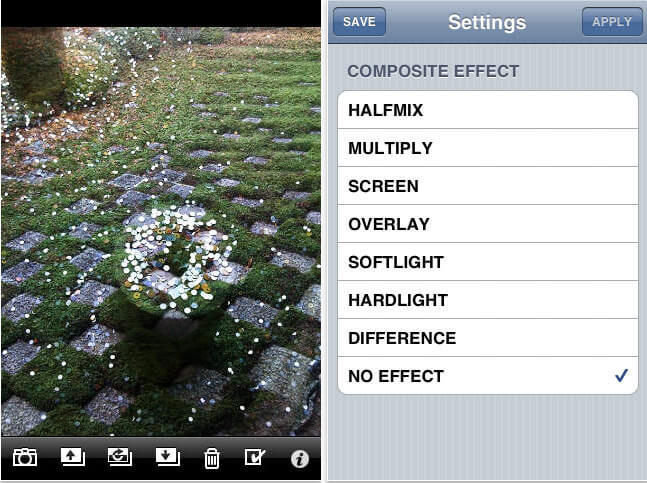 You will be able to mix and blend images with this app thanks to its eighteen compositions and additional effects.
---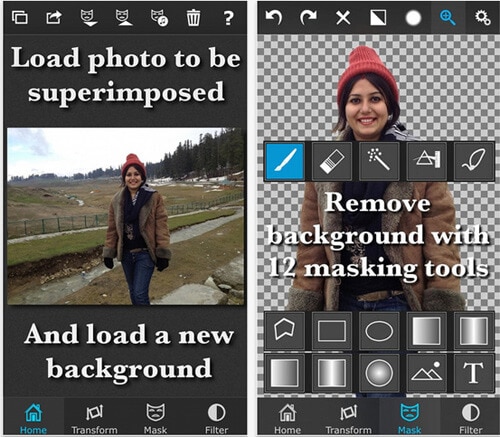 You can change the background of your images using this app, blend images as well as swap faces.
---
Best Desktop App to Enhance Video on Mac and Windows PC
Filmora Video Editor for Windows (or Filmora Video Editor for Mac) is the best video editor to enhance videos and photos on Mac (macOS 10.13 High Sierra included) and Windows easily. It has the feature of auto enhance which can enhance your video quality automatically to match you needs. There are several easy steps which are to be followed to make sure that the process is completed. Before going into details on how to edit video, some features of the program are as follows: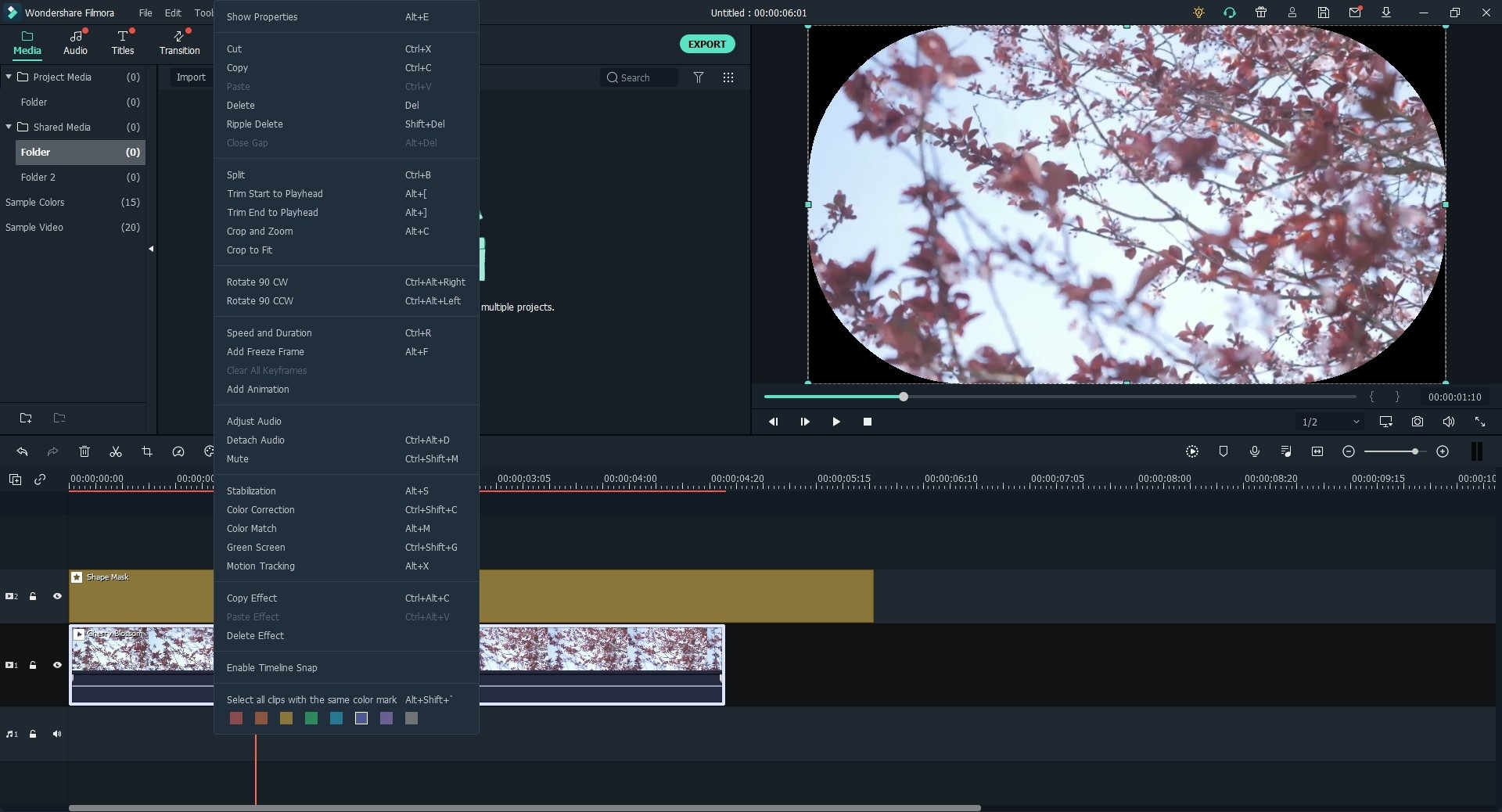 Key Features of Filmora Video Editor:
Various special effects including split screen, green screen, and face-off features are also available.
It has over 300 video effects that allows you to be more creative using themes on love, the internet and pets
Great-looking animated titles can make your video stunning and special.
It includes advanced editing power to Mac users with reverse playback, video stabilizer and pan and zoom features.
Simple steps to enhance video with Filmora Video Editor
Step 1: Launch Filmora Video Editor and import video
Make sure the program is installed to your computer and then launch it. After that, you should import your video to this program by hitting the "+" icon.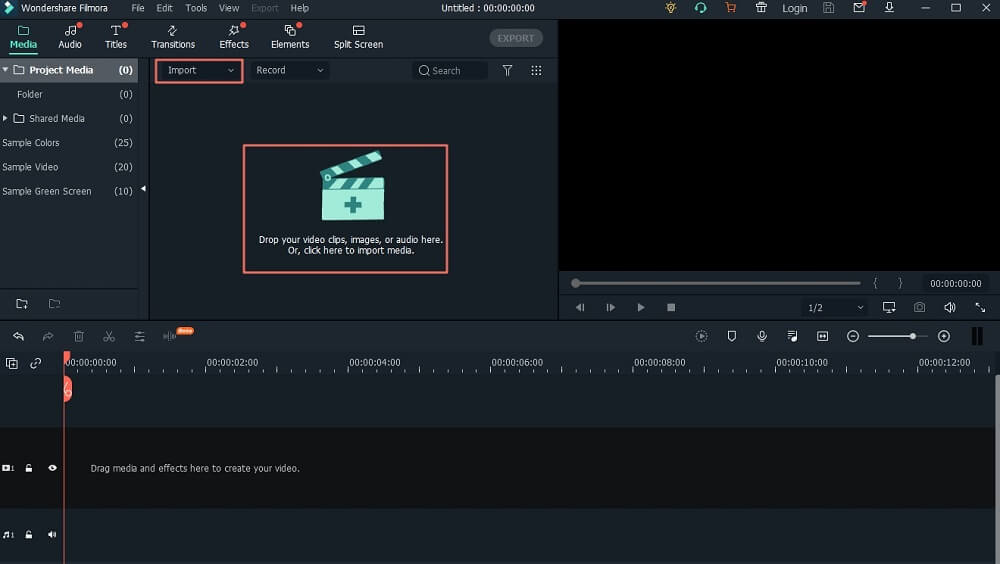 Step 2: Enhance video
Import your video to the timeline by dragging and dropping. Right-click on the file and the drop-down menu will have many options to select. Go for the "Auto Enhance" option and you will have accomplished it.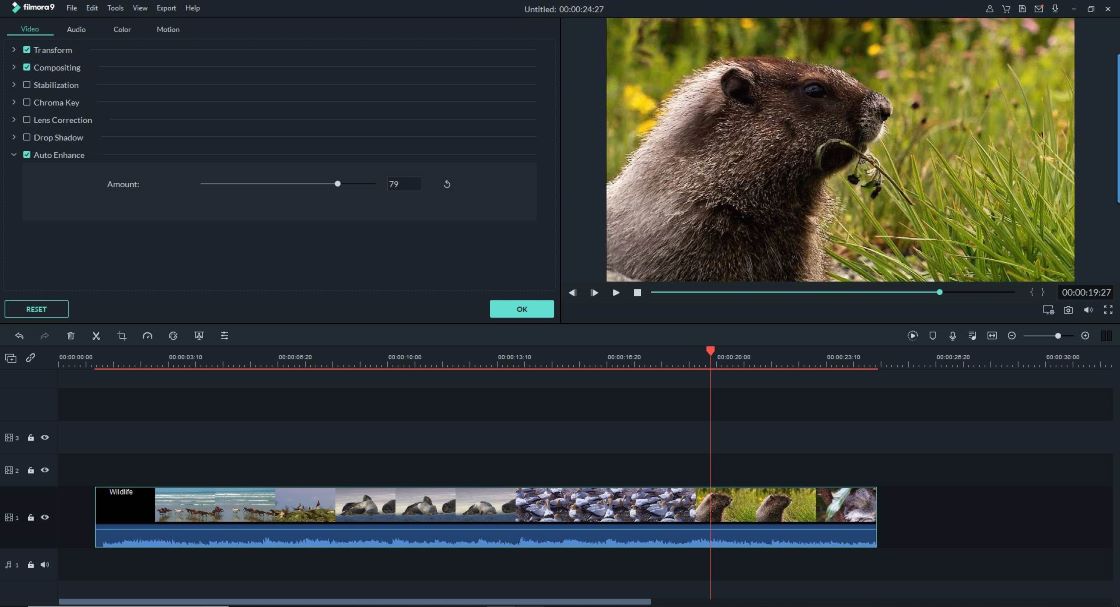 In addition to one-click enhancement, you can also add text, stickers, background music, filters, transition effects and more to your video to improve its quality.
Step 3: Export video
After that, you can click the "Export" button to save your video to any device in various formats.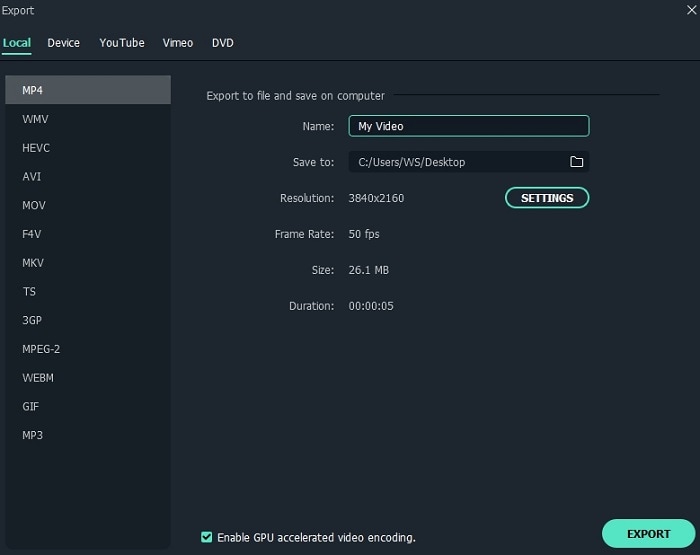 If you want to learn more about using Filmora Video Editor to improve your video, you can click here.