No matter you want to add audio to a video, or combine audio and video files, you have to find a professional yet good performanced video combiner and editor as your assistant. With it, you can easily merge video and audio files with 1 simple click. Now, your might have some questions as follows:
- Is there any program to combine audio and video for free?
- Which kinds of program is the best video combiner? Desktop software? App? Or online service?
- ...
Sure, there are all possibilities of getting a good software program to combine your audio and video files seamlessly. But you know, these video merger software all have different features and qualities that should be your main focus when making a choice.
In this article, I have picked up several combine audio and video software for your reference. You can compare them and decide which one is better according to your own needs.
[Attention]
Since this post is foucing on the video combiners that are working on the Windows or Mac computer. So, if you're looking for apps or online tools to combine audio and video files, you can check the below articles:
- Top 10 Apps for Combining Audio and Video Files on iOS and Android
- How to Combine Audio and Videos Online
Now, let's get started...
Part 1: Video Combiner & Editor - The Most Cost-effective Tool to Merge Audio and Video
If your options are limited when looking for the best software to merge audio and video, consider using Filmora Video Editor for Windows (or Filmora Video Editor for Mac). It's a powerful video editor that can fulfill all kinds of need when editing a video file, and it supports almost all popular video and audio formats. So, it can help you combine a video and audio without any restrictions.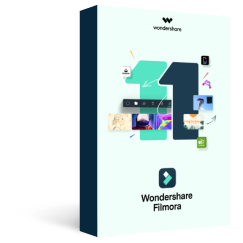 Key Features:
Import video and audio files from various sources, such as local disk, portable devices like iPhone, iPad, Android phones, social sites like Facebook, Instagram, etc.
Combine, join or merge multiple videos, audios and images with 1 simple click.
Built-in tools allows you to edit a video like a pro, including cut, rotate, crop, zoom, etc.
1000+ special effects to help you customize your video in different themes.
Guide to Merge Audio and Video using Filmora Video Editor
Step 1: Add video and audio to Filmora Video Editor
Begin by importing the video and audio files that you want to merge to this program.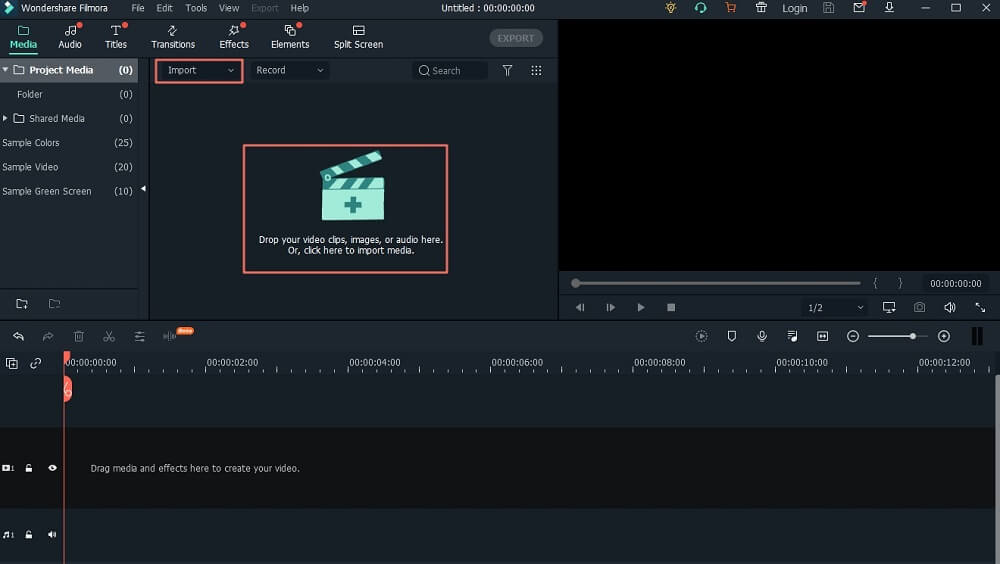 Step 2: Drag video and audio file to the timeline
Then they should all be added and arranged with order on the timeline to avoid any confusion.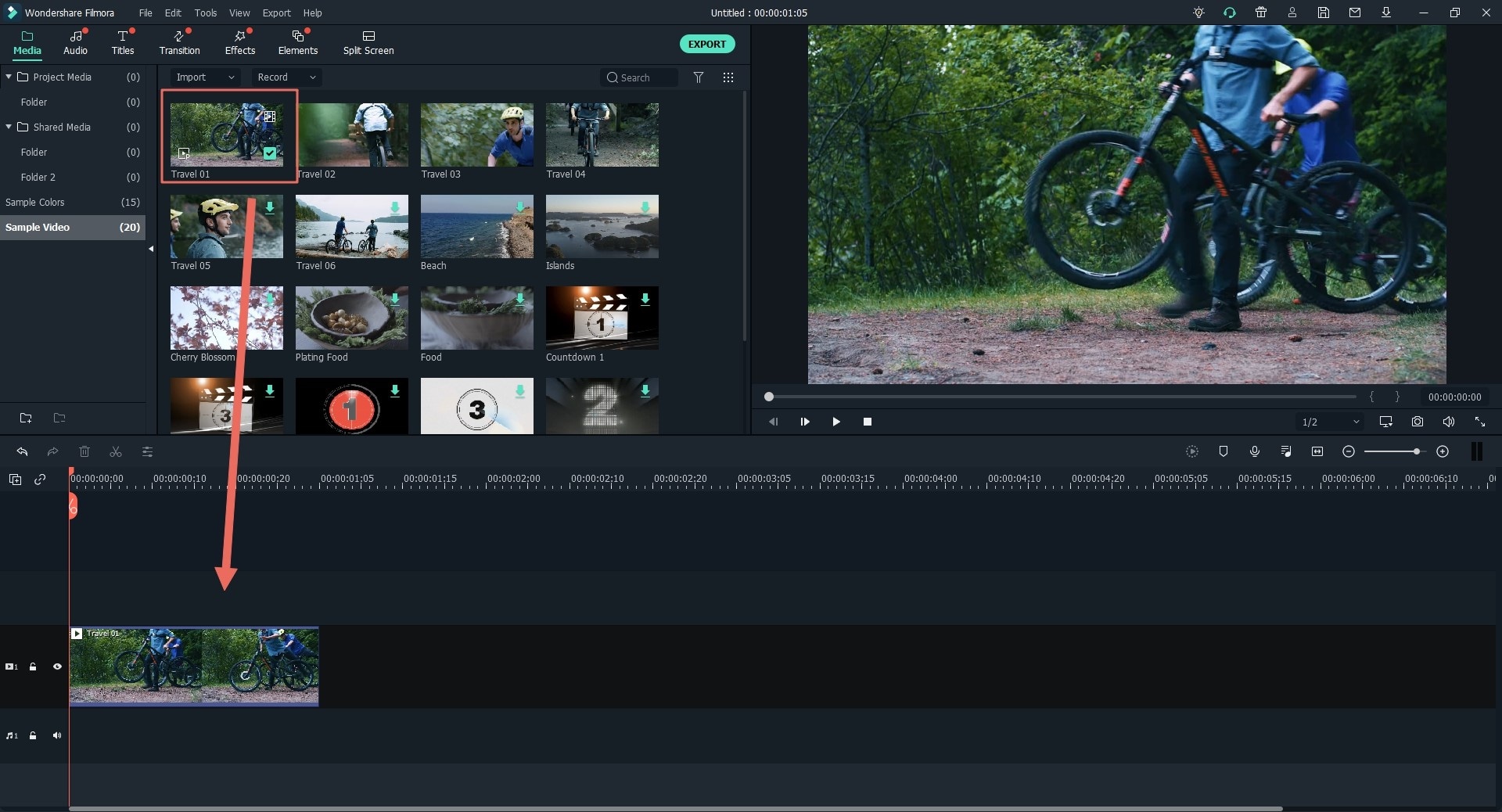 Step 3: Merge audio and video
Be sure the video and audio files are placed in the right order in the timeline, you can change their positions by dragging and dropping operations.
Attention:
If you wanna to make more editing on the video or audio files, you can follow the below tutorial to perform the operations:
- How to edit a video like a pro
- 3 ways to split a large video into several parts
- Best green screen software for Windows/Mac users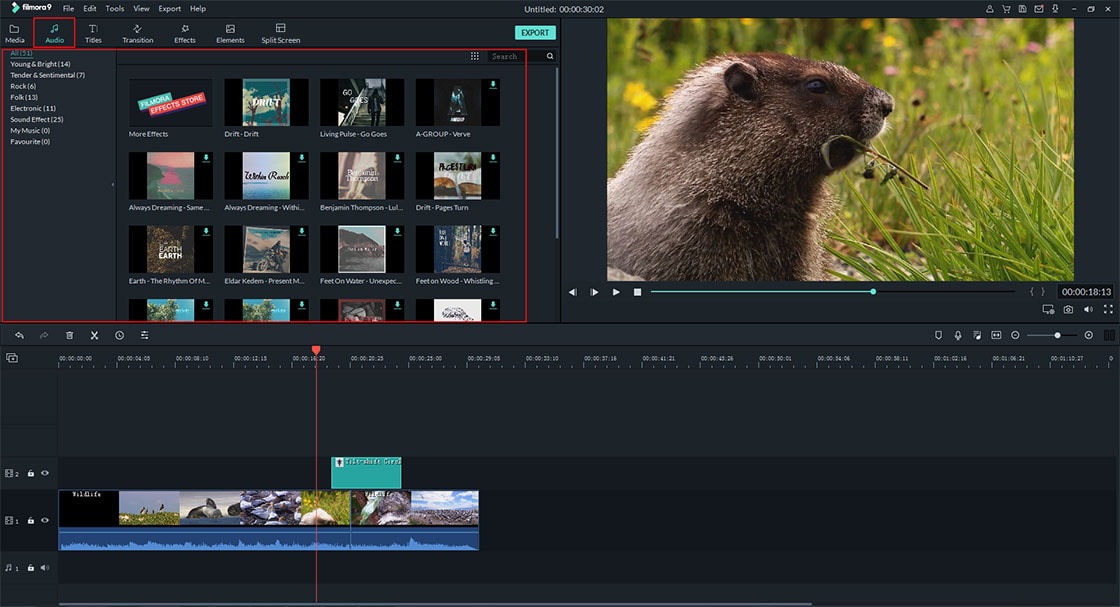 Step 4: Export the video with audio
Click the Export button to merge video and audio files within seconds. In this step, you can choose the output format of the video file as you want.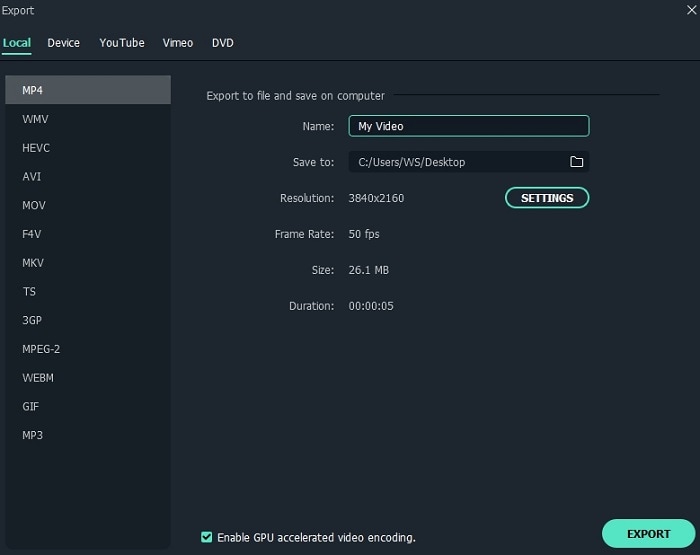 Done! That's the whole steps of combining audio and video files with Filmora Video Editor. If you want to merge audio and video files with tools like VLC, Windows Movie Maker, or something like that, you can keep reading as below.
---
Part 2: Top 3 Free Software to Combine Video and Audio Files
[Optional]
You can easily add soundtracks to your video file with Cute Video Audio Merger, that is very popular with online users. It has good compatibility degree and will combine both video and audio files regardless of their formats.
Its interface is one of the easiest to use and most friendly to any video editor. As a first time user, you will be able to install the program very easily. There are very few programs that can match its performance.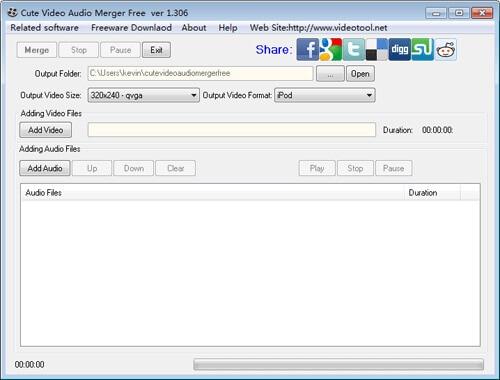 ---
As the name suggests, X2X Free Video Audio Merger merger is available freely and comes with ease of use. It has support for different input file formats including MP4, MPEG, WMV, MPG, AVI and MOV among several others.
It does a professional editing job thanks to its simple interface as well as distinguishable buttons. With just a few seconds, you will be able to merge video and audio files.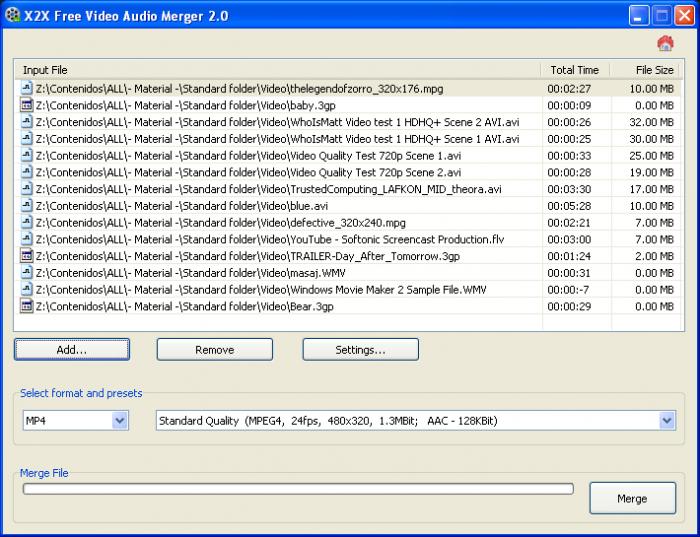 ---
Movavi is more of a video editor but it allows for merging with audio. Once installed to your computer, you will have an easy time adding files which is its greatest advantage. You get to save time and energy.
Another thing is that making adjustments to the files before merging is easer as compared to other programs. Movavi supports a wide variety of formats that include OGG, FLAC, WMA and MP3.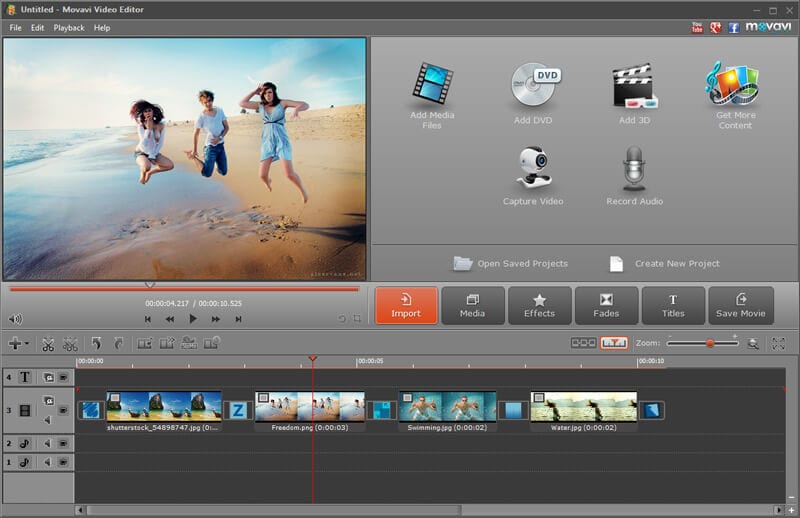 ---
Conclusion
In this post, you've learned 4 different software to help you combine and join audio and video files, and Filmora Video Editor is the one of the best tool that I wish to recommend all of you.
So,
if you're looking for a practical tool to combine audio and video files, then don't hesitate to have a free trial on the Filmora Video Editor or Filmora Video Editor for Mac according to your own operation system.