Edit MOV files now becomes easy as there are many MOV video editor that do a great job. As there are many free MOV editor that come with different advantageous features. So, it is difficult to find which one suits all your needs. Thus, to help you out the top 6 free video editor for MOV files has been mentioned below.
Free MOV Video Editor
#1. Filmora Video Editor
Filmora Video Editor is a very simple MOV video editing software, but offers users great features to edit videos. It's compatible with MOV and many other video format files. You can drag and drop MOV videos clips easily and export a great MOV video with the parameter editable. Like other video editing software, you can use it split, merge, trim and crop MOV videos, add background music, transitions, and titles/credits, and apply filters and overlays to the video. I have tried it to edit MOV videos. It works great.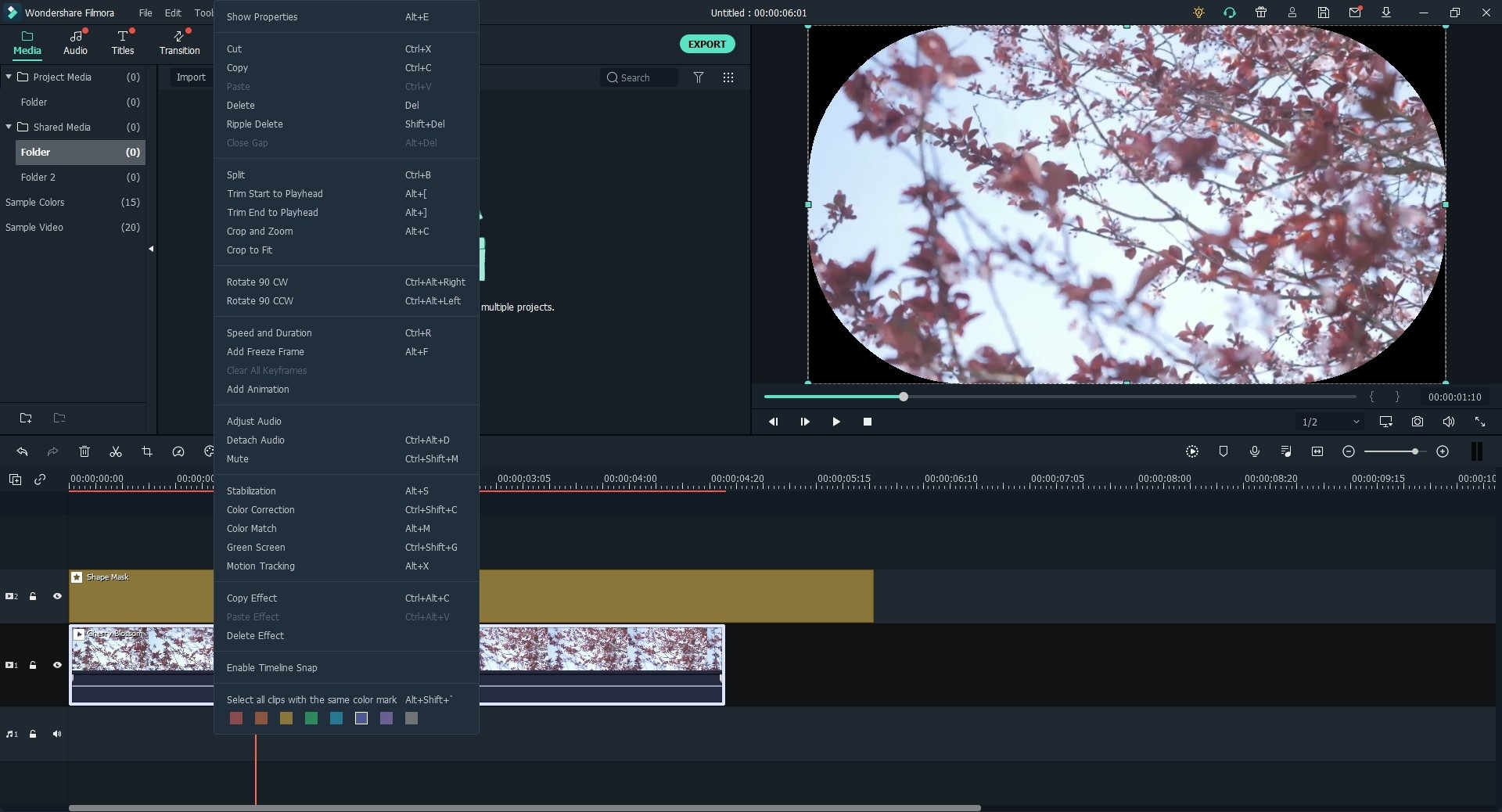 Why Choose Filmora Video Editor:
It comes with easy mode and advanced mode best for beginner and professionals.
You can easily trim, crop, rotate, combine and split the video.
It provides you with 300+ effects, including transitions, title, texts, overlay, etc.
You can export video to specified format or directly upload to YouTube and other sites.
How to Edit MOV Videos on Filmora Video Editor
With the current technology, emergence of different video file formats has been of more good for users across the globe. However, editing these vast range of files can prove quite hectic especially with lack of appropriate tool. MOV videos is an example of video formats that requires an appropriate editing tool- and Filmora is an excellent choice.
Step 1. Add MOV Videos to User's Album
With Filmora Video Editor already downloaded and successfully installed in your PC, navigate to its icon and click to open. Now, on the top left corner of this programs interface, click on "File" tab and browse down to "Import Media" option. Choose your MOV videos you are planning to edit from their save location. After which you click "Open" button. Another import option is simply to drag these files and drop on the program.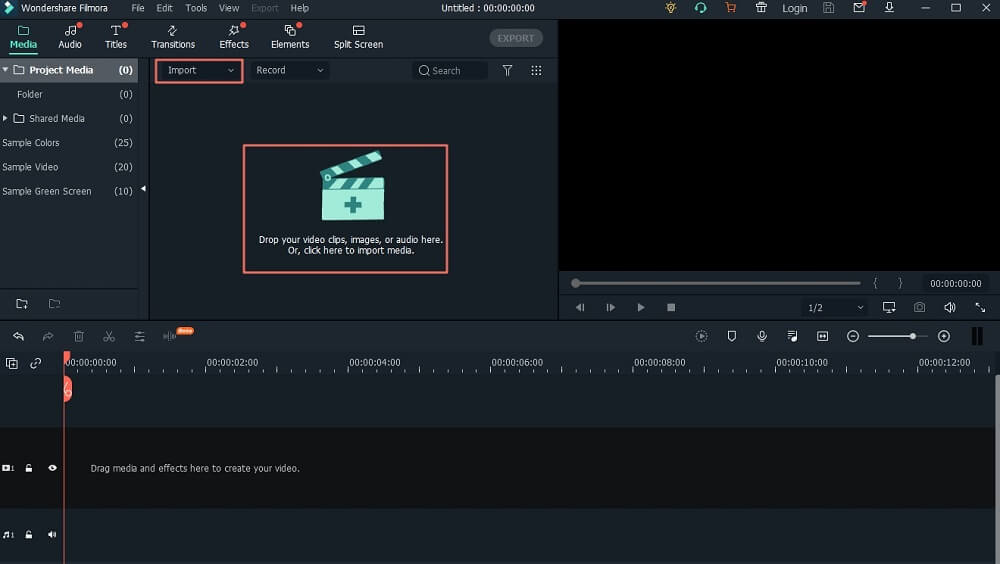 Step 2. Edit MOV Videos
Before you start any edit task drag MOV videos from User's Album to the video track on the timeline.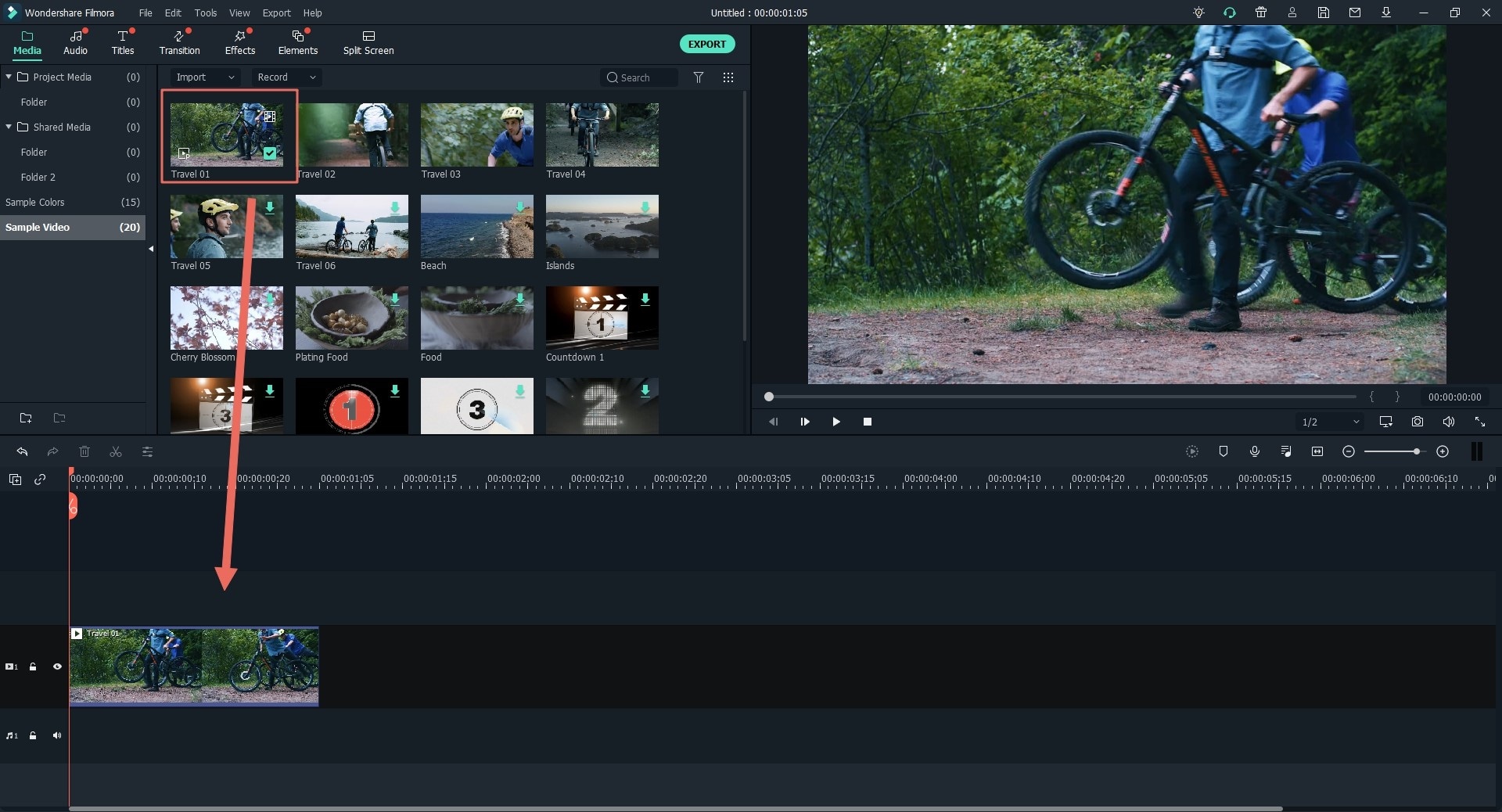 To split/cut your video files, move the slider to your target point in the video. Then right click and choose your appropriate edit tool from the edit options displayed. Alternatively after locating your edit point, you can tap on "Edit" button on the top left of the main window.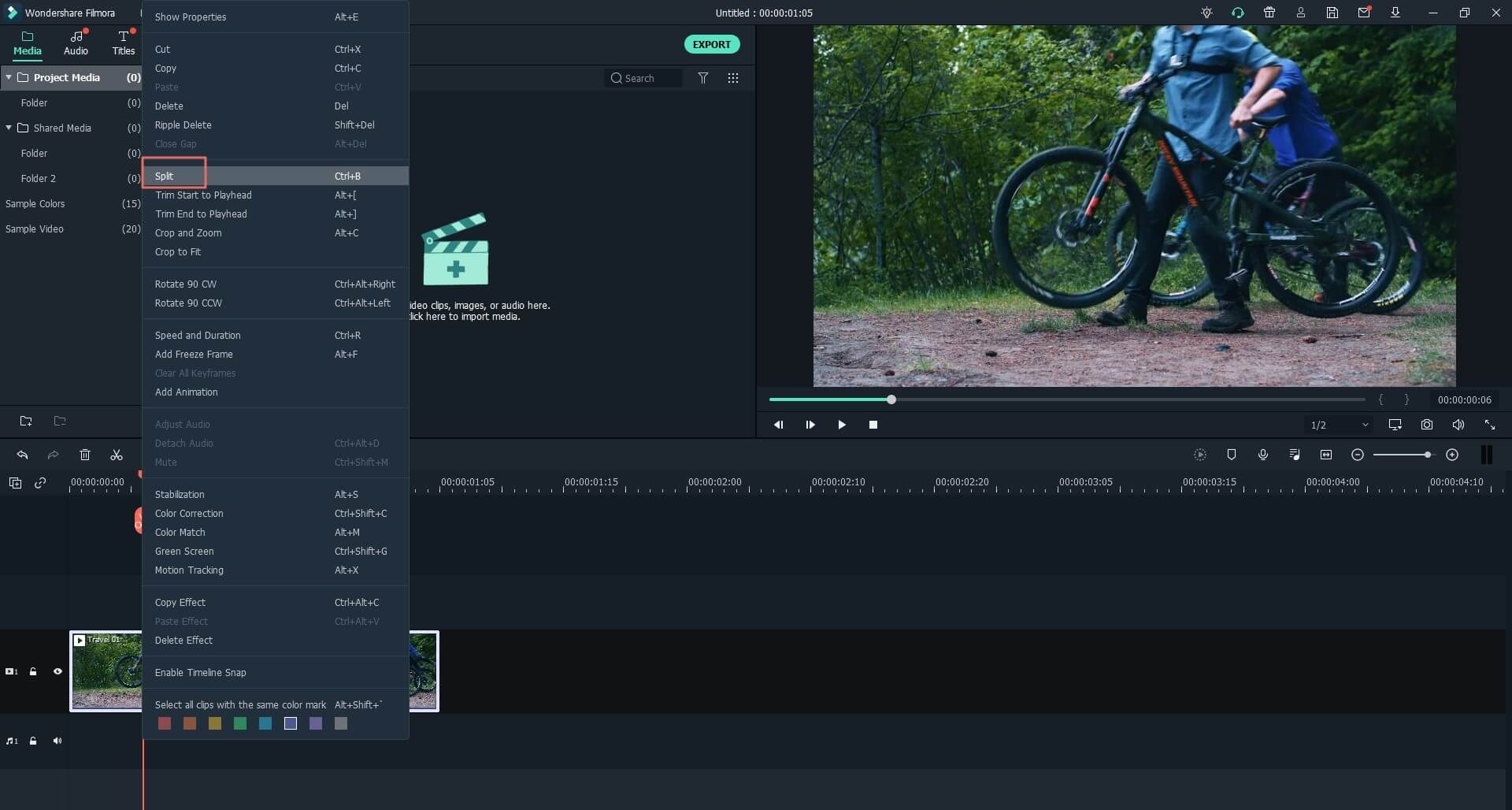 If you intend to edit audio of your MOV videos, on the timeline, right click the video and switch to audio column where you can now easily set pitch, volume, speed, fade in and fade out effect.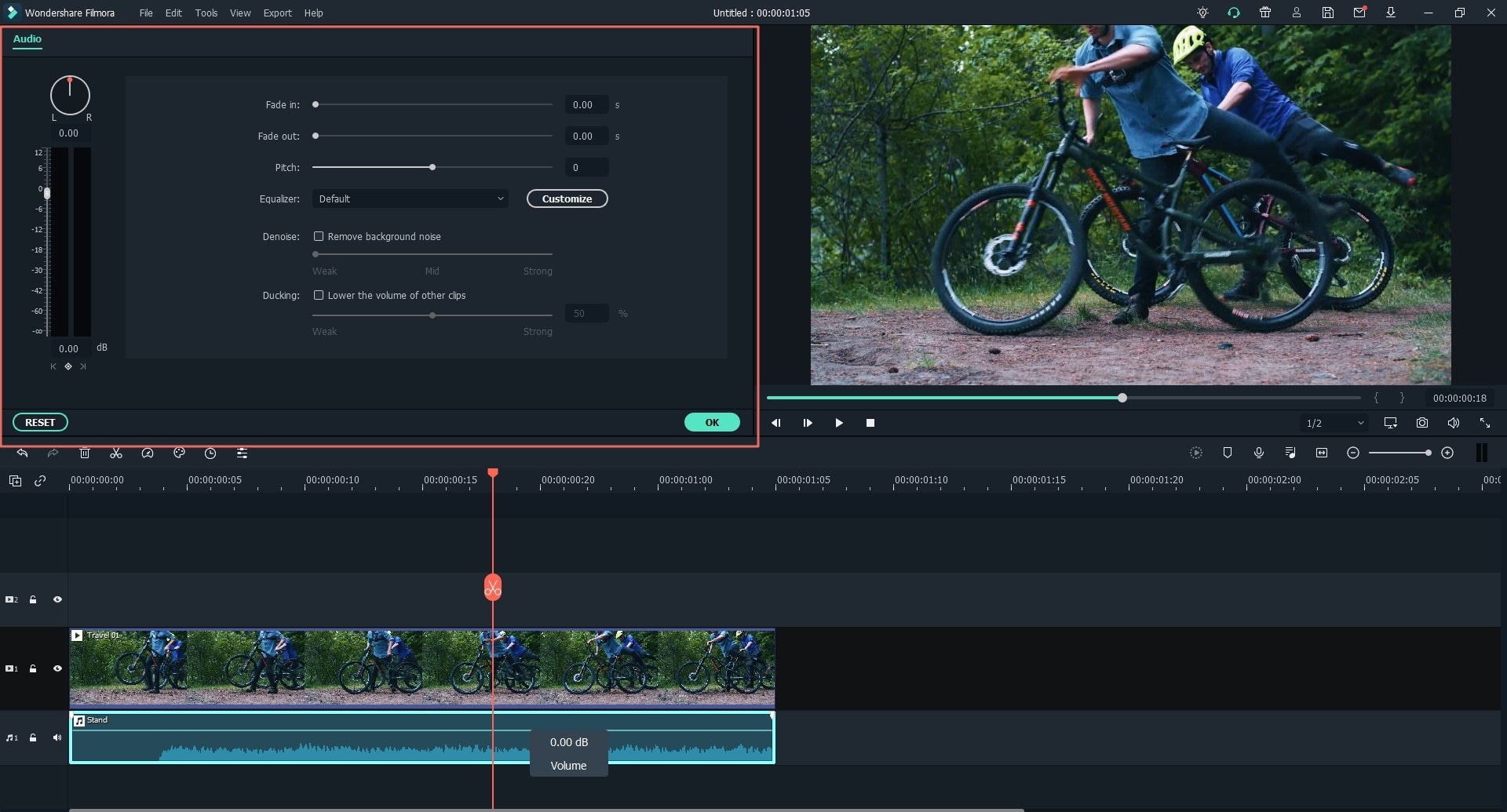 Other editing features you can apply to your MOV videos include, video clips merge, adding elements and transitions, add watermark amongst more other editing options.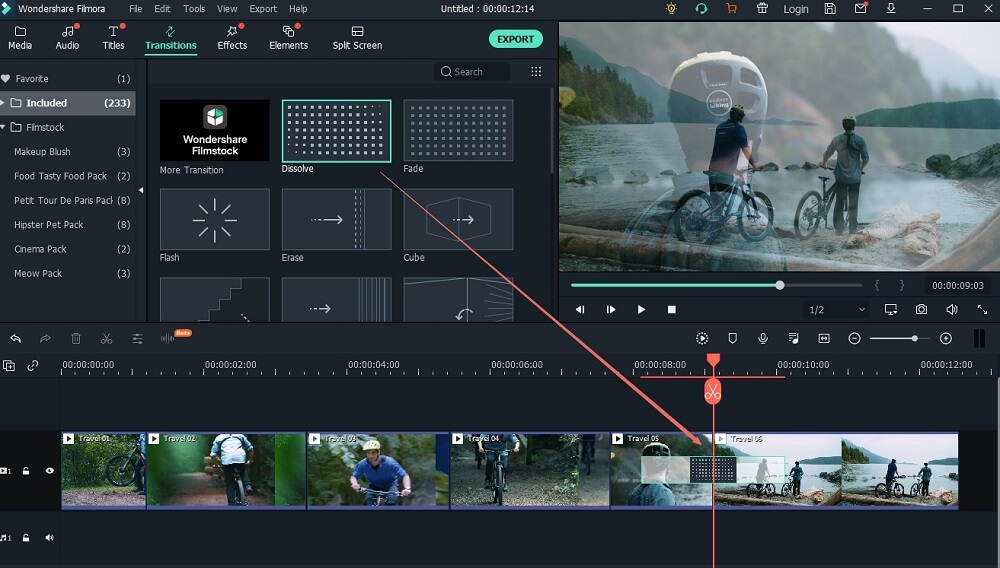 Step 3. Export your Edited MOV files
When you are fully satisfied with your now well curated MOV videos, click "Export" button. On the export window, select MOV as your output format, give it a name and choose convenient save path then finally click "Export" button. Instead of saving these videos in your PC, you might directly send to your device, upload to YouTube or share on Facebook with more other options.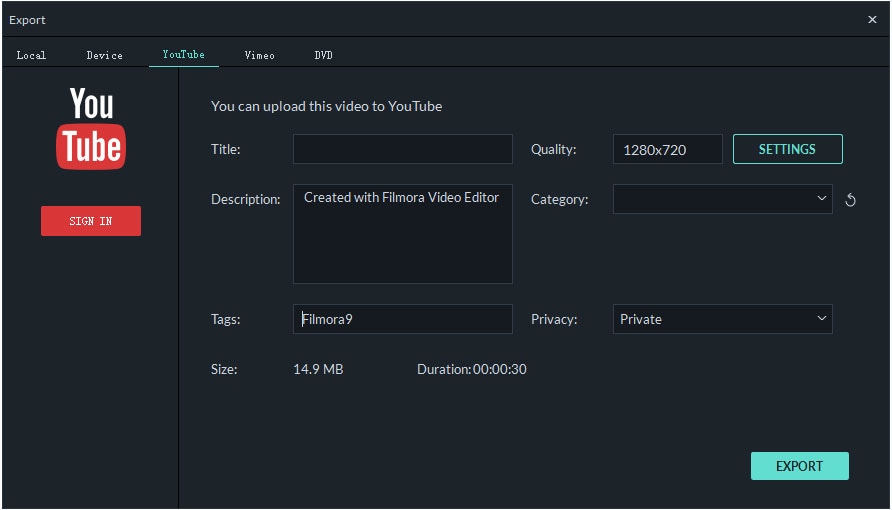 ---
#2. Avidemux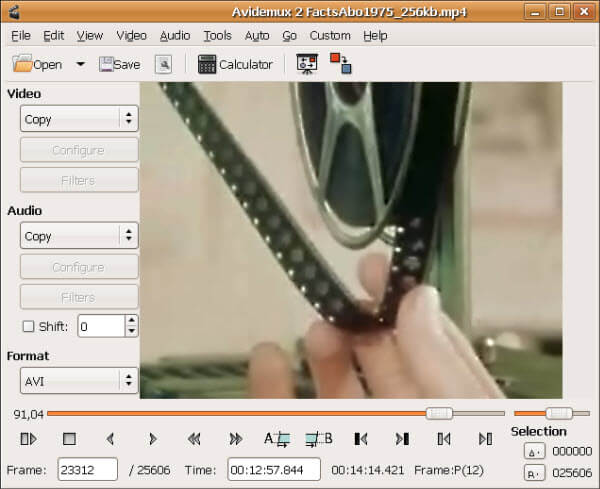 This very MOV editor is very popular when it comes to editing MOV files. This is because; besides providing the service of video cutter, it can also act as an excellent video joiner. With this, you will have the option to select any portion of a video and then edit and save in a new file or in the existing file only. You can also enjoy completing encoding and filtering tasks with this free editor. Avidemux is compatible with Windows XP, Linux and Max OS X. The biggest pro of this editor will have to be the fact it has an easy to use interface.
---
#3. Free Video Cutter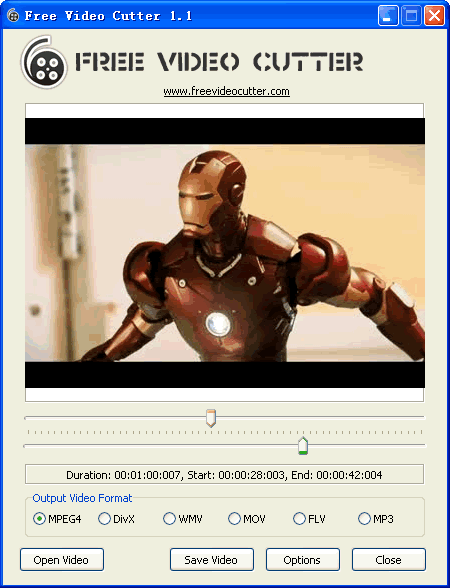 Enjoy not only editing MOV files but also other popular formats like M4V, WMV, AVI and many others with this one. Even beginners can have a professional looking finished product as it has a very easy to use interface. There is only one displaying window which comes with the very helpful preview option. You will be able to extract as well as trim any part of a video with this free editor. Besides, you will be given the option to save a file in different format. Yes, it is true that it is a great editor but it does have some downsides. It comes with very few sound setting and the sound quality is not that impressive but will get the job done.
---
#4. Video Toolbox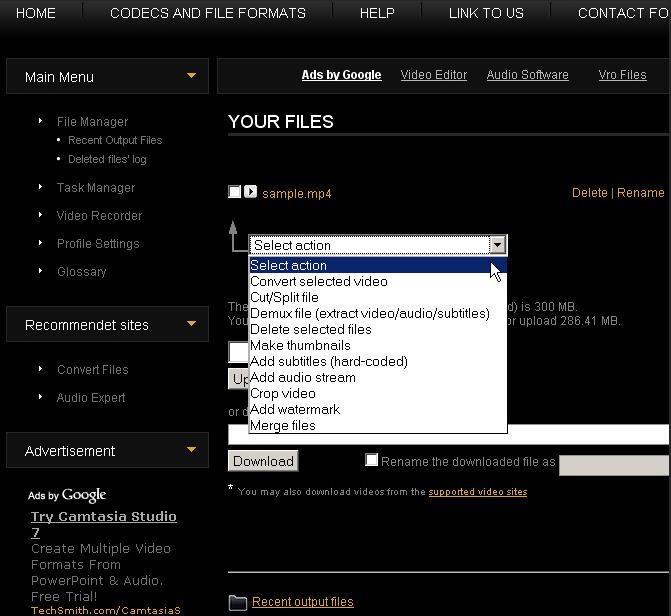 Video Toolbox is a great free MOV video editor which will allow you to easily split large MOV files and turn them into smaller files. With this editor you will be able to process video files up to 600 MB which is quite impressive. In addition of providing a wide range of video editing functions, the editor also displays different information like resolution, codec, frame rate, bit rate etc in details. Video Toolbox is compatible with any device and program which is very advantageous. Besides MOV files, you also have the option to work with many different formats like MPEG, VOB, MP4, 3GP, AMV, AVI, FLV RM, M4V and many other such popular formats. Using this editor is very easy as you have the option to edit files with just few clicks.
---
#5. Cute Video Cutter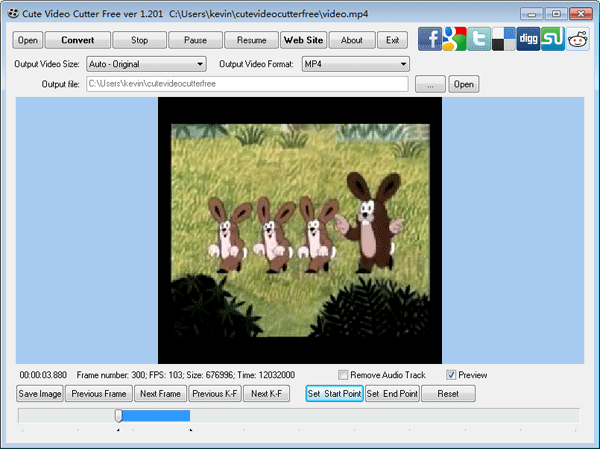 Even though this free MOV video editor comes with one downside, no audio cues, but still the many other advantageous features make this editor one of the best. This editor first of all comes with a very user friendly interface. Like many of the top editors available, this free editor also will allow you to select and cut segments from a MOV file. This editor can also be used as 3GP, AVI, MPEG and WMV cutter. With this editor you will get to enjoy lossless compression and also will be able to retain the best video quality. Enjoy compatibility with Windows 7, batch conversion and no requirement of installing codec with Cute Video Cutter.
---
#6. VSDC Free Video Editor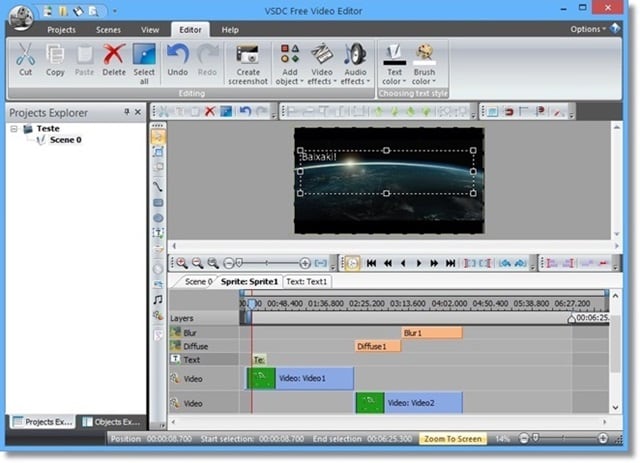 This MOV video editing software comes with a wide range of advantageous features. Besides supporting MOV files, it also supports MKV, AVI, VOB, MPG and many others. It is very easy to use and thus, cutting and splitting task will be done without any hassle. It is compatible with Windows 7 (32 and 64 bit), Windows 8, Windows Vista (32 and 64 bit), Windows Server and also Windows XP. This editor comes with Video Sequencing Wizard which is a plug-in, that allows you to make galleries of files of same type or those which are connected by your required parameter. This editor requires CPU and RAM, that is, computer resources at a high level which is not a plus point. But, the fact that it can also be used as a video converter makes up for this one con.