If you have a big AVI file and want to upload it to the Internet or create clips that you can play on your mobile device, you need an AVI splitter than can give you video in the best resolution. The options for splitting AVI files are many and choosing a good AVI Splitter will be a daunting task but the results to get will be more than rewarding. There are top 10 free AVI splitter software in this article.
Part 1. The All-in-one AVI Splitter for Mac and Windows - Filmora Video Editor
Filmora Video Editor for Windows (or Filmora Video Editor for Mac) is an intuitive video editing tool that allows you to edit videos with ease. It can edit 4K videos making it very competitive in the market. You simply import a video, select the theme and some background music, preview it and then finally save it.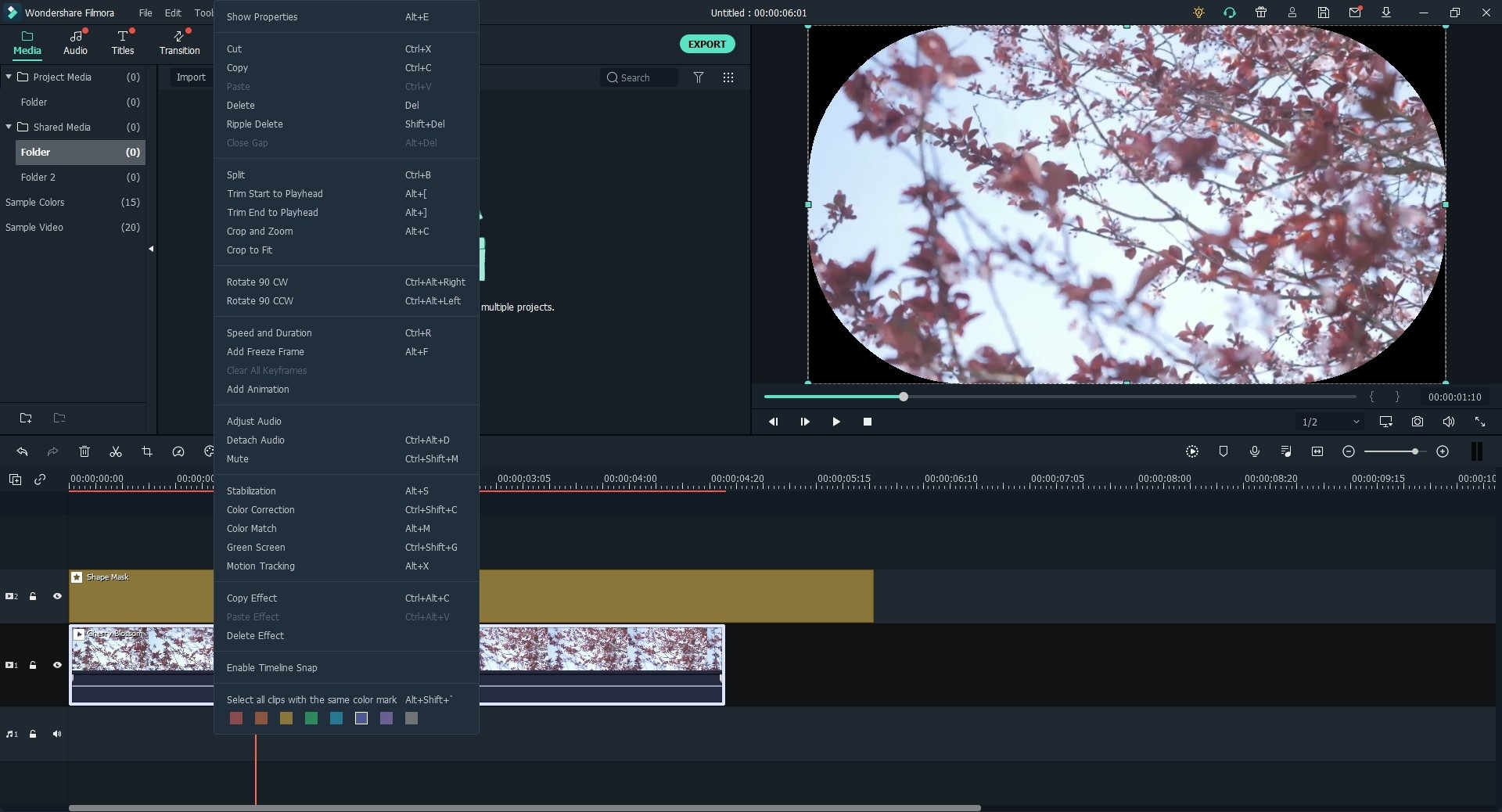 Why Recommend Filmora Video Editor:
It has a great interface which is easy to use.
It comes with a vast library of effects and overlays.
You can easily split, combine, crop, and rotate videos.
It supports multiple outputs like to format, to YouTube or to DVD.
[Tutorial] How to Cut and Split AVI Files on Mac and Windows
Splitting AVI files using Filmora Video Editor is not very complicated as it may sound. You must make sure the program has been successfully installed to the computer and then launch it. That will be the starting point.
Step 1: Import AVI file for splitting
Select the AVI movie files for splitting and drag them to the program. You can also import file by clicking "File" -> "Import Media", or clicking "Import Media Files Here" button in the window of the AVI splitter program.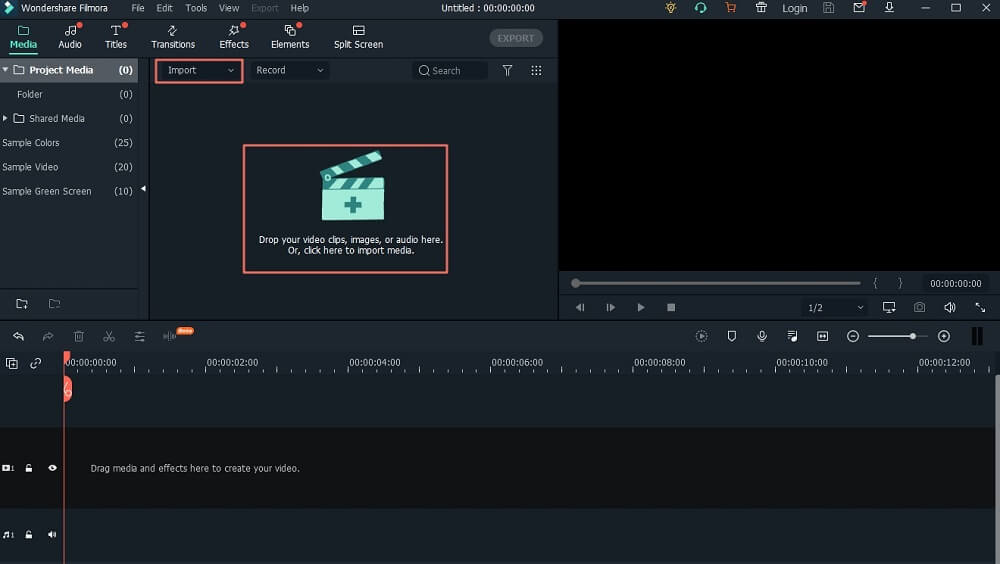 Step 2: Begin AVI split
All the files will be visible on the media library and it is where you will select your file. Drag and drop the AVI video clips to the timeline. Drag the slider to the point you want to cut and click on the "Scissor" icon or click on the "split" icon showing on the menu bar.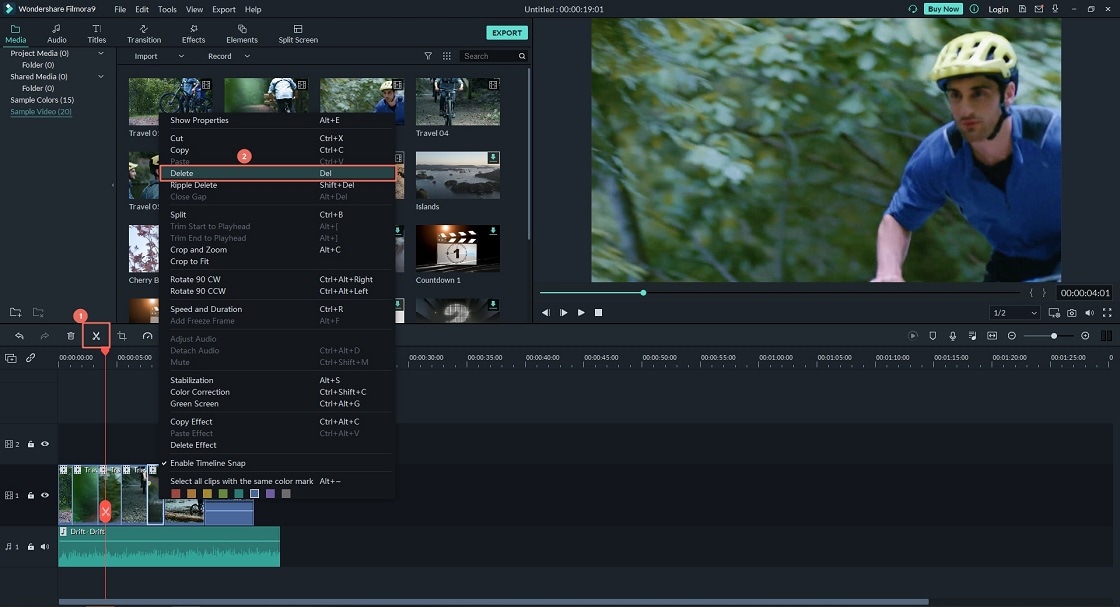 [Optional]: Split audio from video
With Filmora Video Editor, you can also split the audio file from the original AVI video effortlessly. After you put the video in the timeline, right click on it, choose "Audio Detach" option from the pop-up box. Then, you'll find the background music will be detached to the audio track timeline. You can edit it as your desire.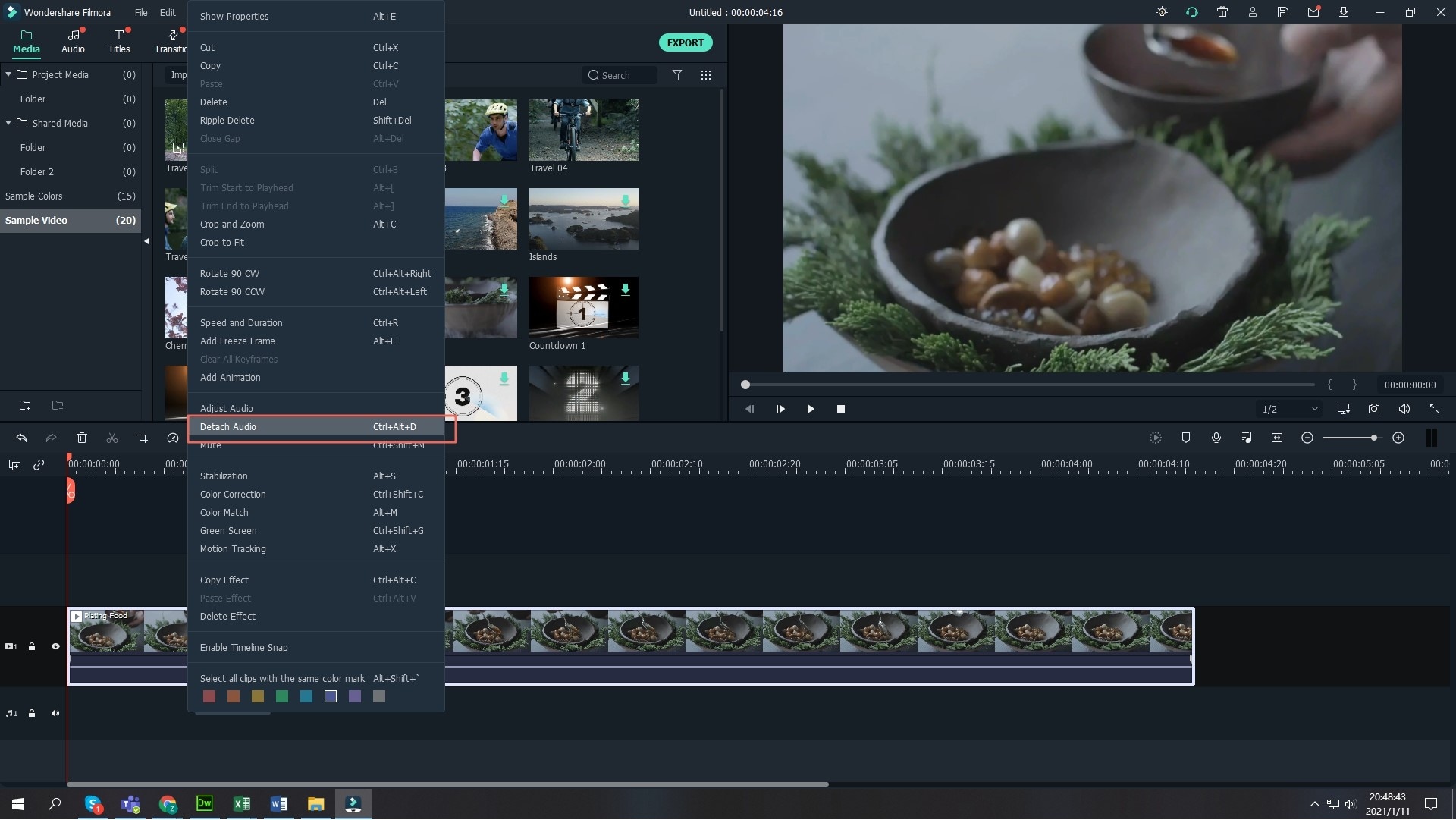 Step 3. Export the splitted AVI video
After save all the changes, save the splitted AVI video. Click on "Export" button, select one output option as you want, and then save your splitted project to your devices.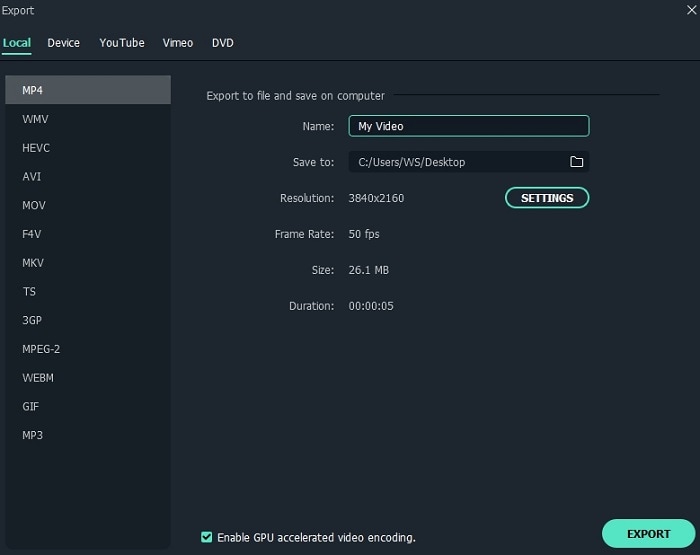 ---
Part 2. Other 4 AVI Splitters for Mac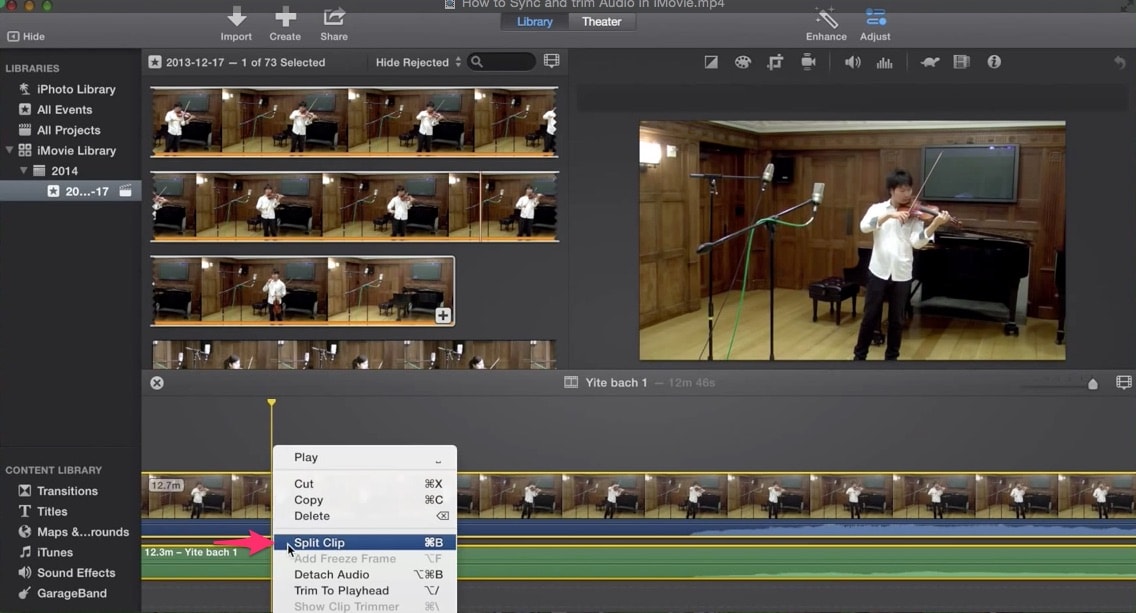 This is a free AVI splitter for Mac that imports video to your Mac using a Firewire cable or the USB port. You can edit your videos and even split AVI file into video and audio. iMovie allows for easy video editing and you can export the video to several different formats depending on the final use.
Pros:
You can edit the audio over a video clip.
It can stabilize shaky video clips.
Cros:
You cannot upload to YouTube.
It has no version for Windows.
It does not import many video formats, apart from those compatible with Mac and iOS..
---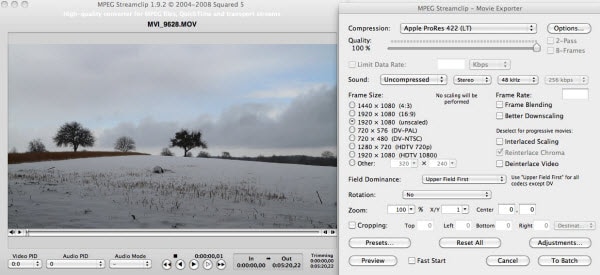 This is a free AVI splitter for Mac that many may shun at first glance due to its complicated user interface. However, this interface covers a very powerful editor, converter and player. It works with any video format that you can find, making it versatile to the user. It is also very easy to use, even if the interface is intimidating. All you have to do is select the video file, choose the compression and let the tool do the rest. This AVI video splitter is one that you can always rely on to give you the best quality that you can get.
Pros:
It works with almost any video format that you can get.
It gives you more control thanks to the user interface.
Large number of settings, which makes it versatile as an AVI splitter.
Cros:
The user interface is complicated and can put you off at first.
---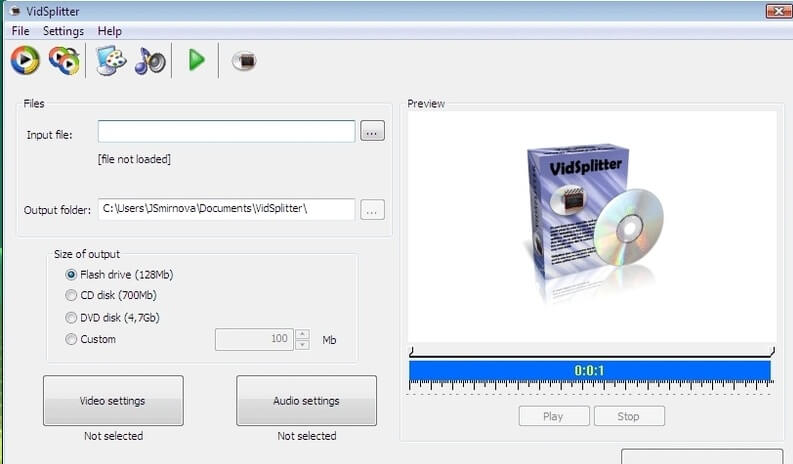 This is a great AVI video splitter Mac for cutting or trimming any large video clips that you have. Simply add video and then defione the beginning and end of the video to be split. The program will run batch splitting of videos. It work with many other video formats.
Pros:
Works with a wide range of video formats.
Cros:
Does not give full editing control.
---

This is another free AVI splitter online that works with many types of videos and is easy to use. All you have to do is import that video, adjust your settings and then wait for the tool to do its magic.
Pros:
It is very easy to use and configure.
Cros:
Does not give full editing control due to the few features that can be adjusted.
---
Part 3. Other 4 AVI Splitter for Windows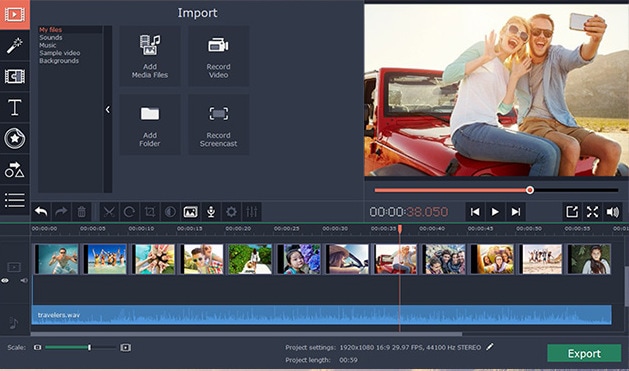 This is a great AVI splitter freeware for editing all your videos. If you have a video with certain areas that do not please you, then trim them off using this wonderful tool. It comes with a vast library of effects to make your productions truly stand out.
Pros:
It is easy to use thanks to the simple interface.
Cros:
Does not support a wide range of video formats.
---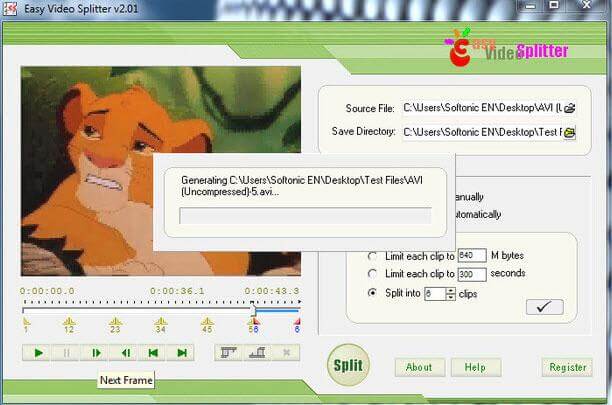 This is a AVI video splitter for Windows that works with several video formats including ASF, MPEG, AVI and WMV. Yu only need to determine where the videos will be cut and the tool will do the rest. You can do batch AVI splitting operations too.
Pros:
You can spilt several video files at the same time.
Cros:
You can only fine tune one frame at a time and this is time-consuming.
---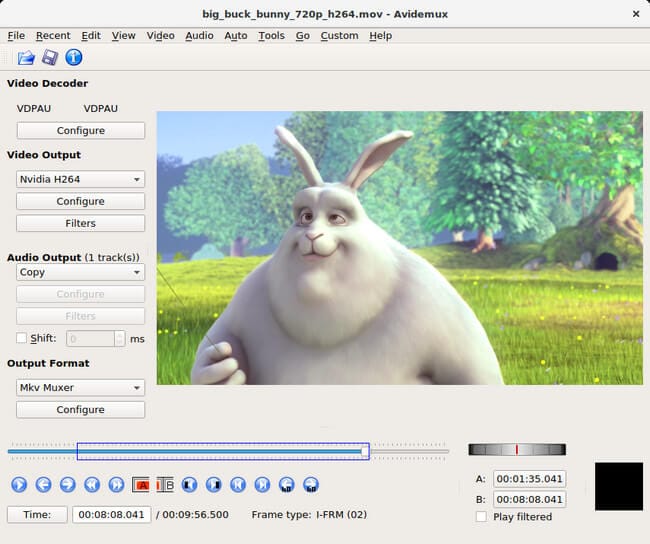 This is a free AVI splitter for quick editing. It is easy to use and all you have to do is mark the start and end of the video that you need and all the rest will be deleted. As with some simple video editors, the functions are rather limited
Pros:
Great for doing quick edits.
Cros:
The functions are limited, so not great for advanced editing.
---
#4. Windows Movie Maker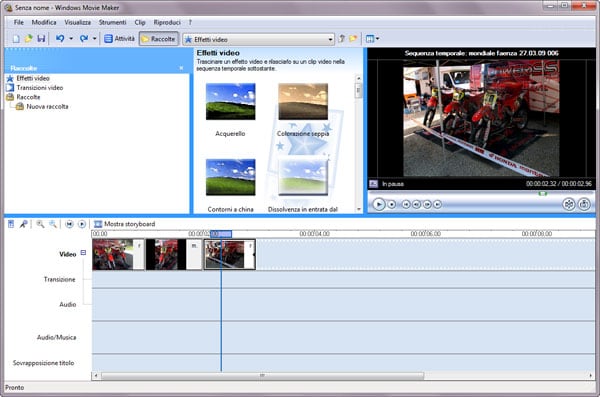 This free AVI video splitter comes with Windows, but not in all editions. It is an intuitive video editor that handles a wide range of videos. It can be limited in some of its functions, but you can easily split videos using it.
Pros:
A very simple interface.
It has a drag-and-drop function.
Cros:
It has limited video editing features.
---
Conclusion:
The above are the top 10 AVI splitter tools for both Mac and Windows. No matter they are the free ones or the paid ones, as long as they can help you to complete the AVI splitting process, it's the right video splitter for you.
Certainly, if you are on a budget or you just need a quick one-time solution, the free AVI video splitter or online video splitter is the not bad choice for you. If you have some special demands for video splitting, for example, you want to split the AVI video without quality loss or you need to add more cool effects to the video, as I recommend at the beginning, Filmora Video Editor is definitely the right AVI splitter you worth owning.
If you are still hesitant about which is for you, why not follow my advice and click the "Download" button below to try Filmora Video Editor firstly?