The AVI file format was introduced by Microsoft back in 1992. Its popularity has rapidly grown over the years and is currently supported by multiple devices all over the globe. If you would like to merge avi files, then this is the right place to be. You are presented with a step by step guide on how to merge 2 avi files into 1 so that you end up with a video of your liking.
The Best Tool to Merge AVI Files - Filmora Video Editor
The popular Filmora Video Editor for Mac (or Filmora Video Editor for Windows ) is your number one choice to join AVI files on both Mac and Windows. Besides the merge task, it can also perform other operations such as rotate, crop, add subtitle/watermark/effect/audio, remove subtitle/audio and split. As an icing on the cake, the tool provides you with the ability to share your creative work on social media for your friends to see what you've been doing.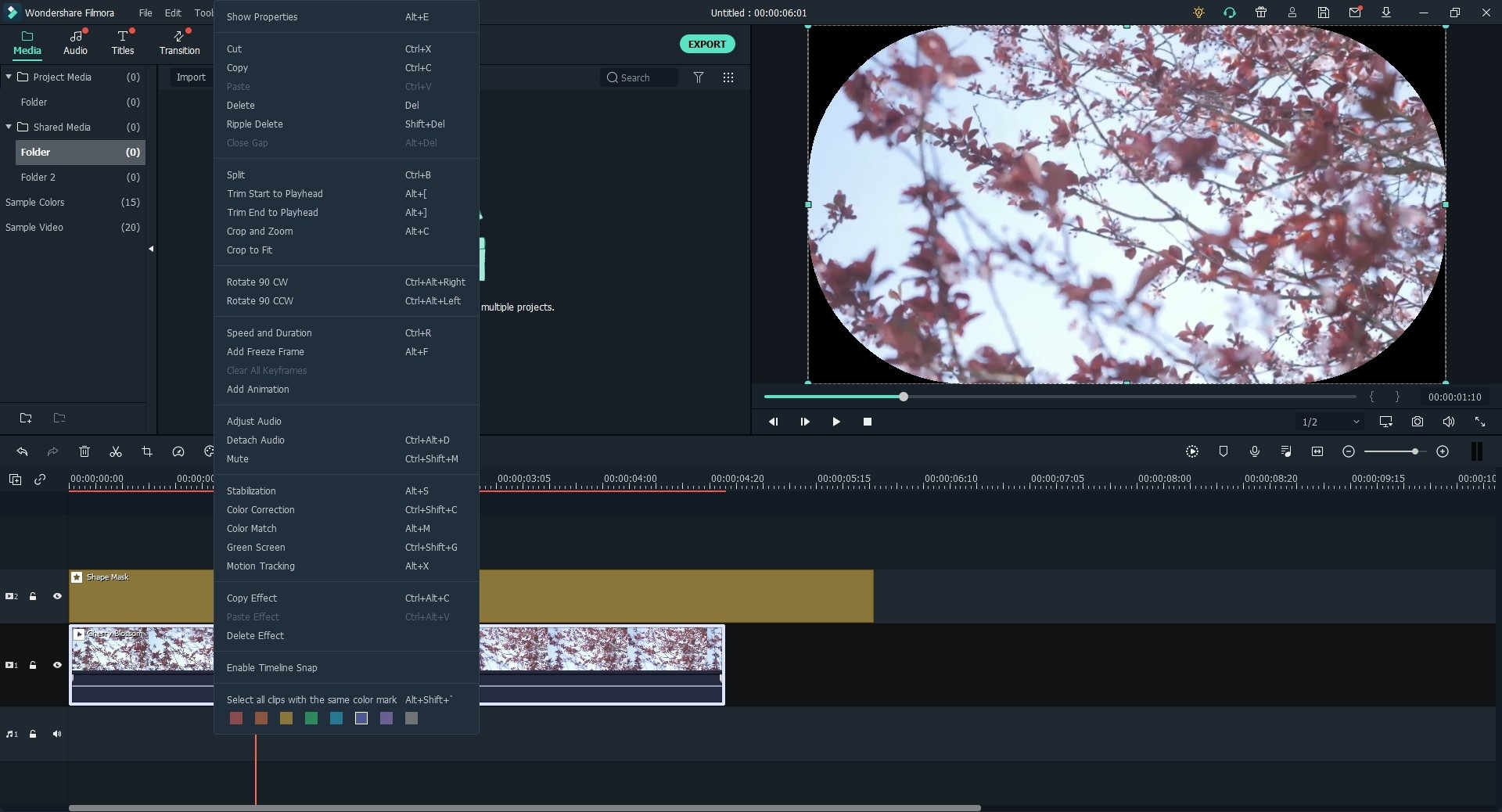 Very easy to use as it has a clean and clear interface with all feature listed.
Different media file formats are supported including, AVI, MP4, WMV, MP3, FLV, FLAC, etc.
Large amount of special effects are prepared for user freely to decorate videos.
This AVI merger allows you to export the combined AVI video in any format on the available device.
Popular social network sites are also supported.
Tutorial on Tutorial on How to Combine AVI Files with Filmora Video Editor
This section gives you detailed and well organized steps on how to merge and edit videos using the Filmora Video Editor.
Step 1. Launch the Filmora Video Editor Joiner
Firstly, download and install the latest version of the program. Once the installation is done, launch the program. You will be directed to the home interface that appears as shown below. Click on New Project to get started with more exciting stuff.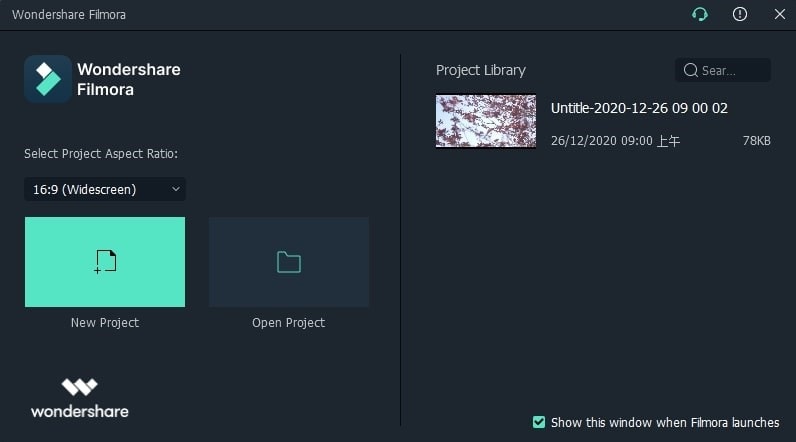 Step 2. Import AVI videos to the program
Now you can import videos in order to merge AVI files into one. Hit the IMPORT MEDIA button and start importing all the videos that you want to edit and merge. Alternatively, you can also select all and then drag and drop into the Filmora media library.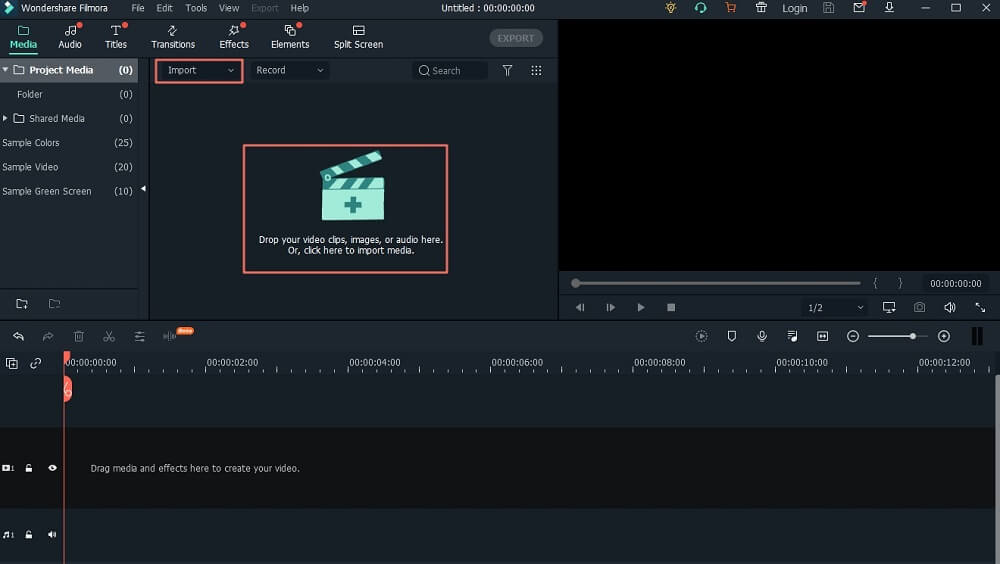 Step 3. Join the AVI videos
Select several files from the User's library and then drag and drop them for merging purposes. Selecting multiple files is easy. Just press down the CTRL or Shift key and do the selection. Drag the chosen videos to the Timeline. In so doing, you will merge AVI files with no gap in between.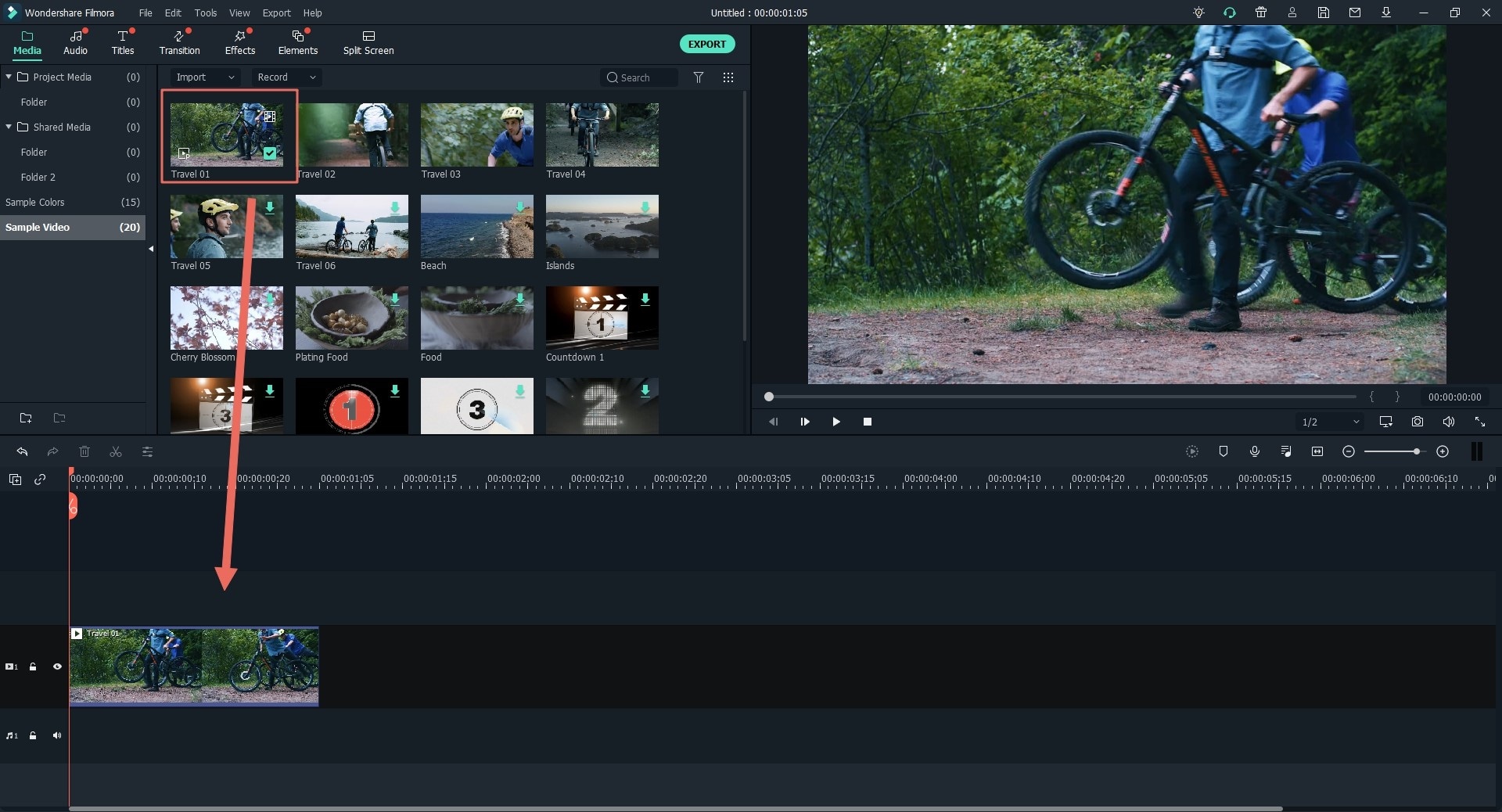 Step 4. Add transitions between AVI videos
Adding transitions helps make the joined videos appear as though they are an intact movie. It also ensures the change from one clip to the next is swift. To do this, visit the Transition tab and pull the transition that you wish to the joining point between two clips. The program allows you to right click any transition and applying it to all or applying randomly.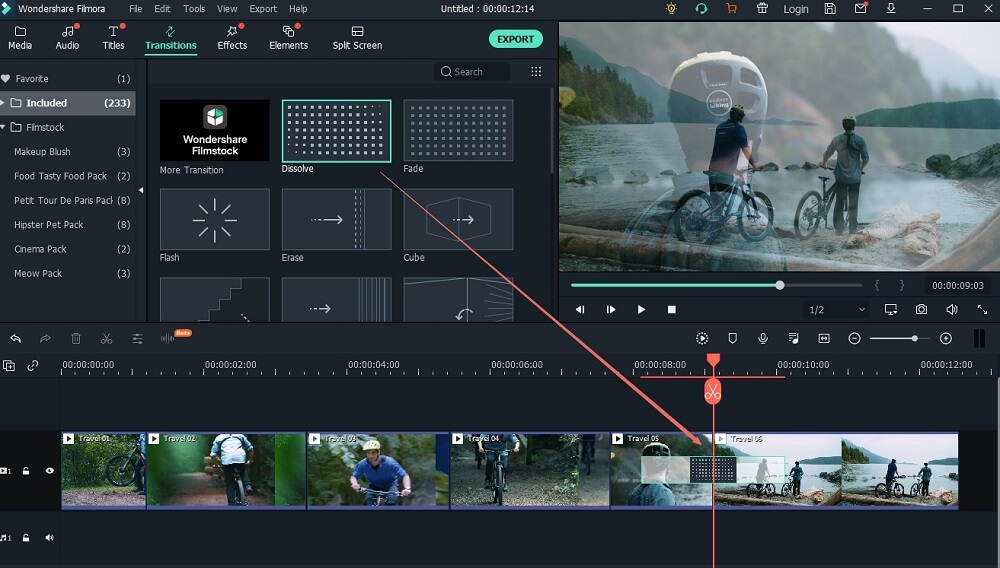 Step 5. Save or Export video
After you combine AVI files, you can preview them to ensure whatever results you have is what you expected. When the results please you, hit the Create button to save the several video clips into a single file of any format.
• Use the Format tab to choose a format that best suits your needs. Filmora Video Editor supports all the popular file formats. Considering that you are merging AVI files, you are better placed working with the AVI file format. It's possible to play the combined AVI files on your iPhone, iPod, or iPad. Just select Device and pick from the list the device thumbnail.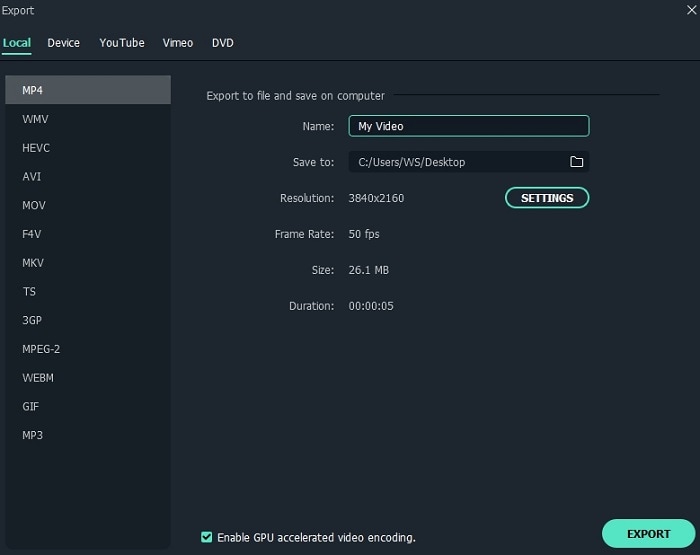 • You can also burn your creation onto DVD for playing on TV or uploaded on any social media platform for your friends to have a look.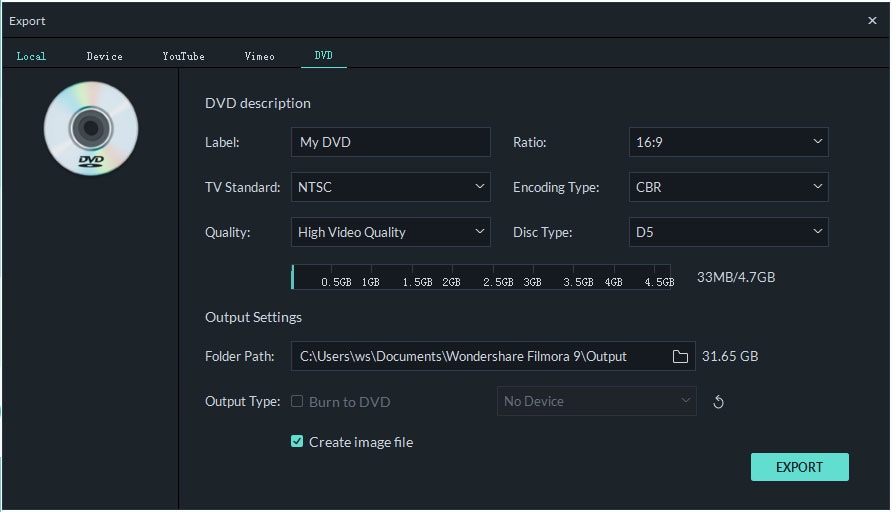 • The different platforms you can upload to include Facebook, YouTube and Vimeo, among others.