Can I Crop AVI without Quality Loss?
When cropping AVI video, you can have the quality of your AVI video file lost or remain unaffected negatively. It all depends on how you do the editing and the video editing software used to accomplish that. Therefore, you should be very keen on the choices you make for your AVI video cropping. A best AVI cutter is one of the proven ways that you can use to crop AVI files without quality loss. In making your choices, make sure you have sought to secure the best one in the market which is freely available. In this article, we will introduce you to the best AVI cropper helping you to crop AVI videos easily.
Simplest Way to Crop AVI Video File - Filmora Video Editor
If you want to crop AVI without loss of quality, you should Filmora Video Editor ( Filmora Video Editor for Mac ) try. It is a very handy video editing program and has various video editing tools. With the program you can easily crop the video, edit it with cool effects. Even if you're a beginner, you can only edit your video in just a few simple steps, just as you like.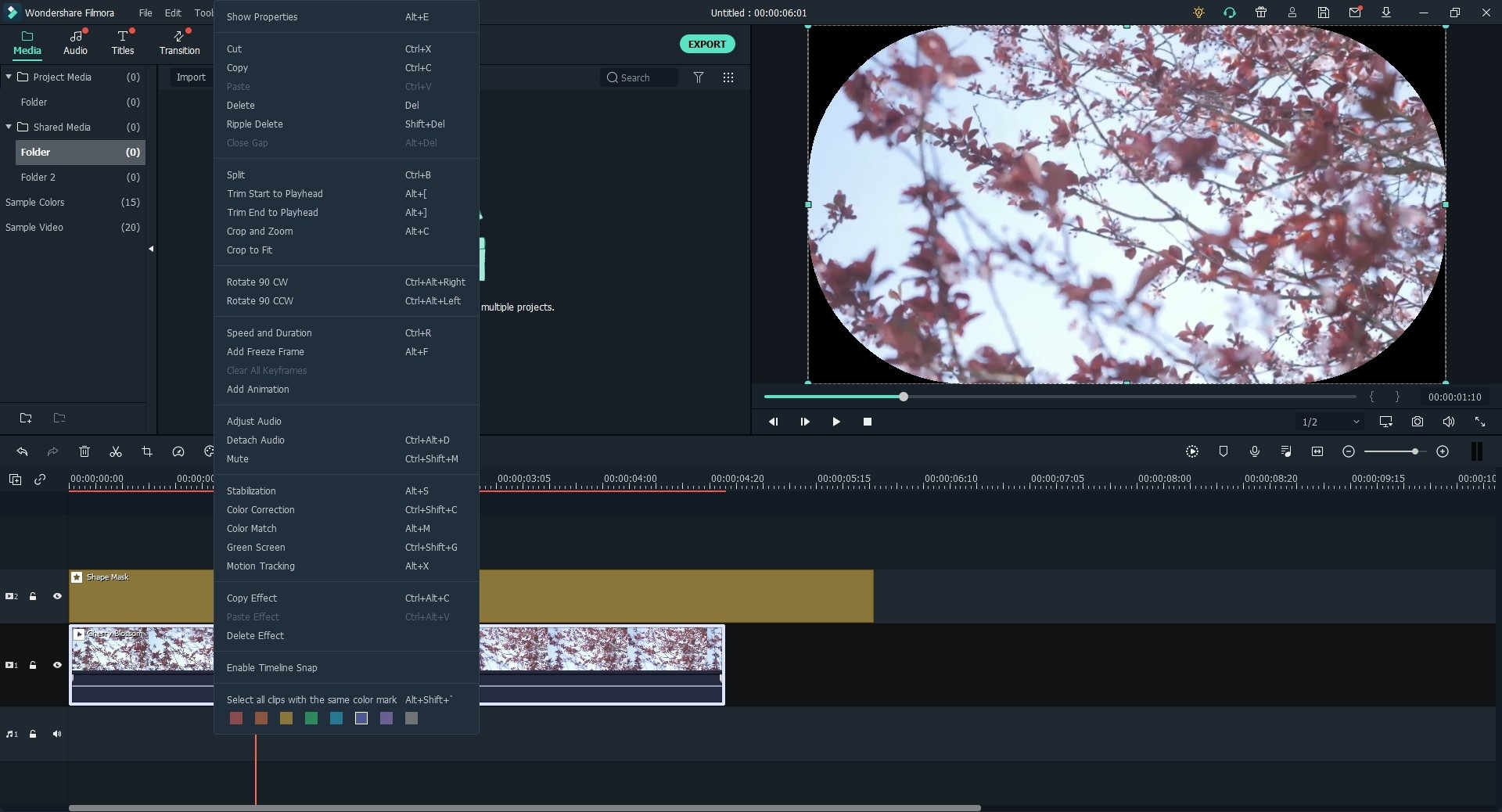 Why Choose Filmora Video Editor
Easy-to-use video editing tools and comprehensive features for professionals.
Various overlays, filters, motion elements, PIP and other cool effects are available here.
You can easily use mosaic, face-off, and other advanced video effects.
Easily upload the video to YouTube, Vimeo and other social platform.
---
Simple Way to Crop AVI Video with Filmora Video Editor for Mac
Follow below step-by-step guide to crop AVI video without lossing quality.
When seeking to crop your AVI files with Filmora Video Editor, be sure to follow these steps and they will lead you to a successful edit:
Step 1. Import files- depending on your personal preference, there will be two options for adding files to the program. You can drag and drop them and it's the most common and easiest one. Alternatively, go to the menu bar and click on "+" then click on "add files" to allow you browse for AVI videos.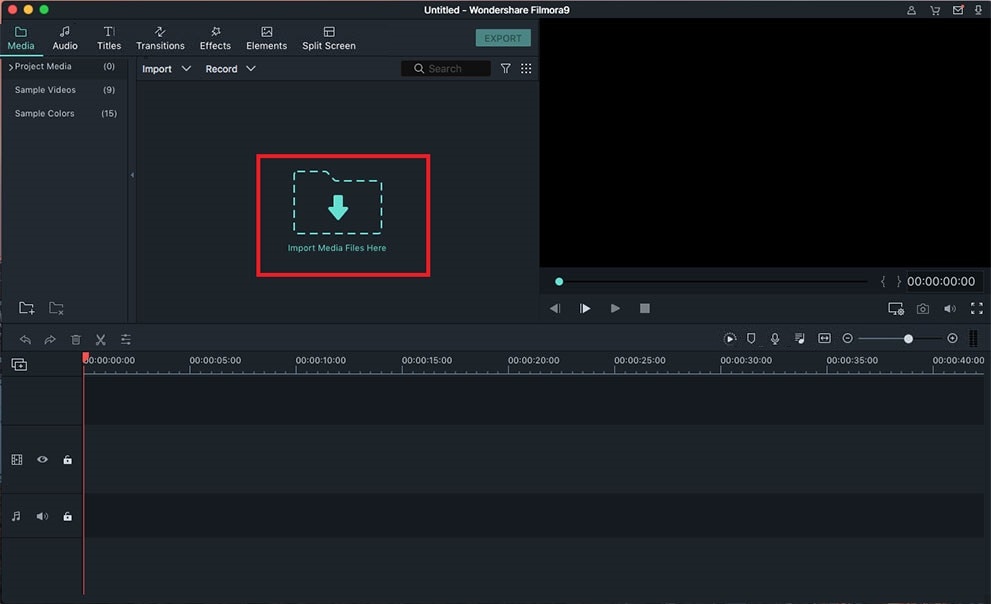 Step 2. Now you need to save video to the timeline with dragging and dropping.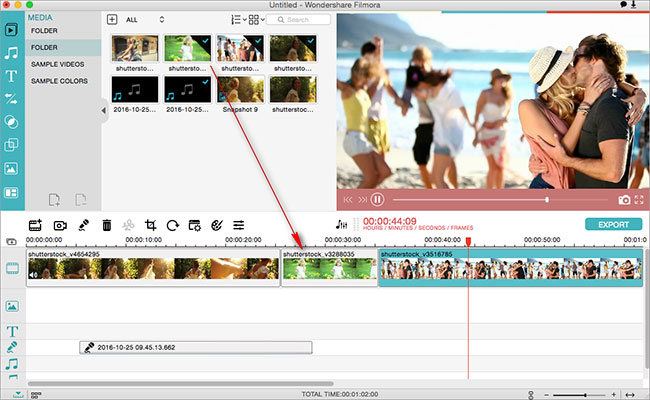 Step 3. Regular editing- there are many tools for regular editing that you will get to enjoy with Filmora Video Editor. Select "crop" after highlighting your video and then proceed to complete cropping. The good thing with this editing option is that you will have freedom of choosing what to do with the video to complement cropping.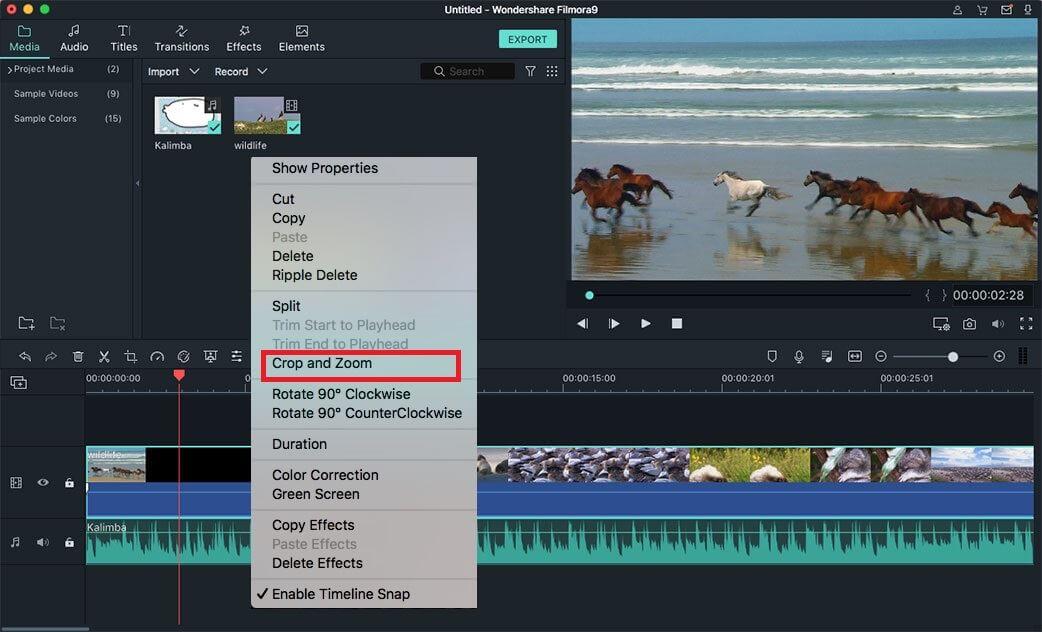 Step 4. Setting cropping ratio manually and customizing size window to meet your expectations are among the top things to do. Proceed to apply the "crop" command on your AVI video and it will be cropped accordingly. Be sure not to crop necessary parts and leave the unnecessary ones.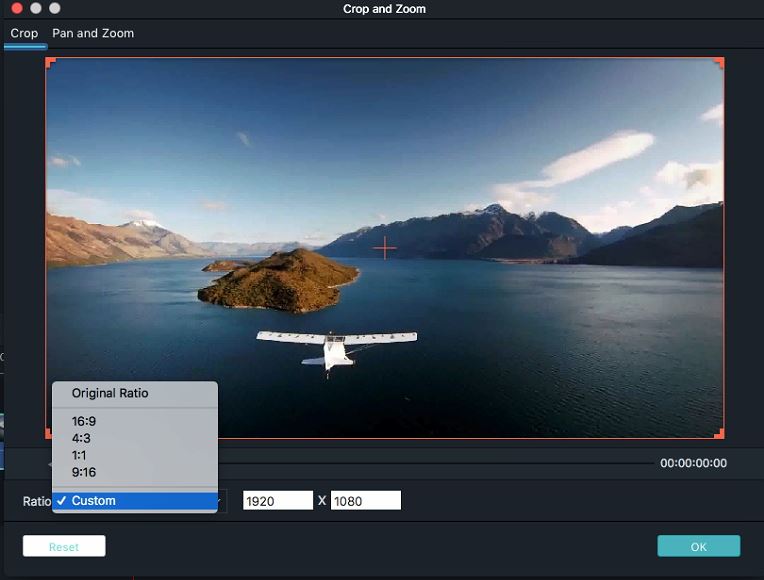 Step 5. Finally, save all the changes you will have made to the video and it will be ready for your enjoyment. The quality will remain high as it was originally.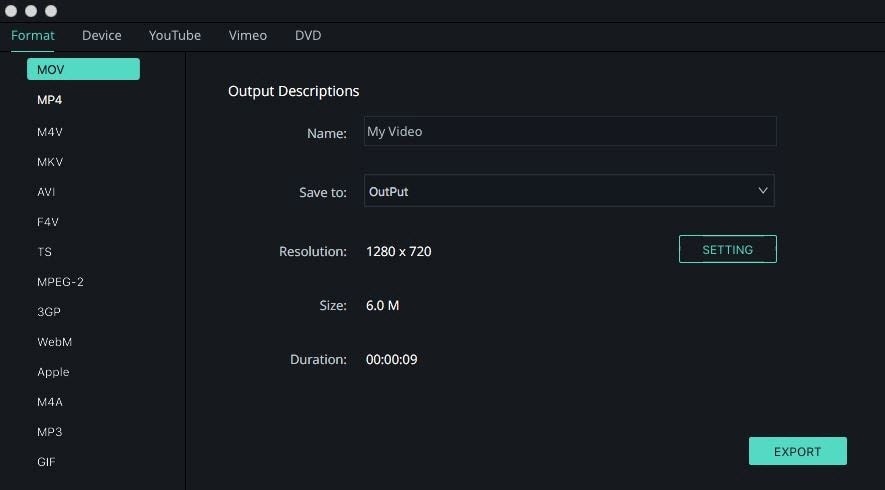 ---
What is AVI and Where are the AVI Files from?
AVI is a short form of Audio Video Interleaved. In simple terms, it's a multimedia container that has been in use since 1992 when Microsoft introduced it to the market. It was specifically designed to edit video on Windows and has data for both video and audio files. One of its greatest features is synchronization for audio-with-video playback option. You will in most cases get AVI files marked with metadata on INFO Chunk but unrecognized software is skipped. AVI files can be converted from different other formats like MOV, FLV, MP4 and WMV.