Contents
1. How to Zoom in on a Video
Can I Make Zoomed in Video Clips Clearer?
It is possible to make zoomed in videos clearer so don't give up in case yours ended up being blurred. The results you get will be determined by the type of software program you are using to restore clarity. In most of the programs, you will get the "pan and zoom" which is the secret to zoom in or out a video. This article will show you how to zoom in video by cropping video. All the work will be done on the timeline and then preview to be certain that preferred results are achieved.
The Best Video Zoomer - Filmora Video Editor
Filmora Video Editor for Windows (or Filmora Video Editor for Mac) is your ideal video zoomer to zoom in or out on a video because of its ease to use. This powerful video editor also has other basic video editing tools such as video trimming, rotating, joining. After zooming in on a video, you can stylize it by adding amazing special effects.
Key Features of Filmora Video Editor:
All the features listed clearly in the toolbar are easy to be used;
Has lots of built-in transitions, intro/credit make the scene shift naturally;
Offers animated titles and elements to make the video special and stunning;
There are more than 200 type of filters, overlays and motion graphics for you to choose to make the video standout;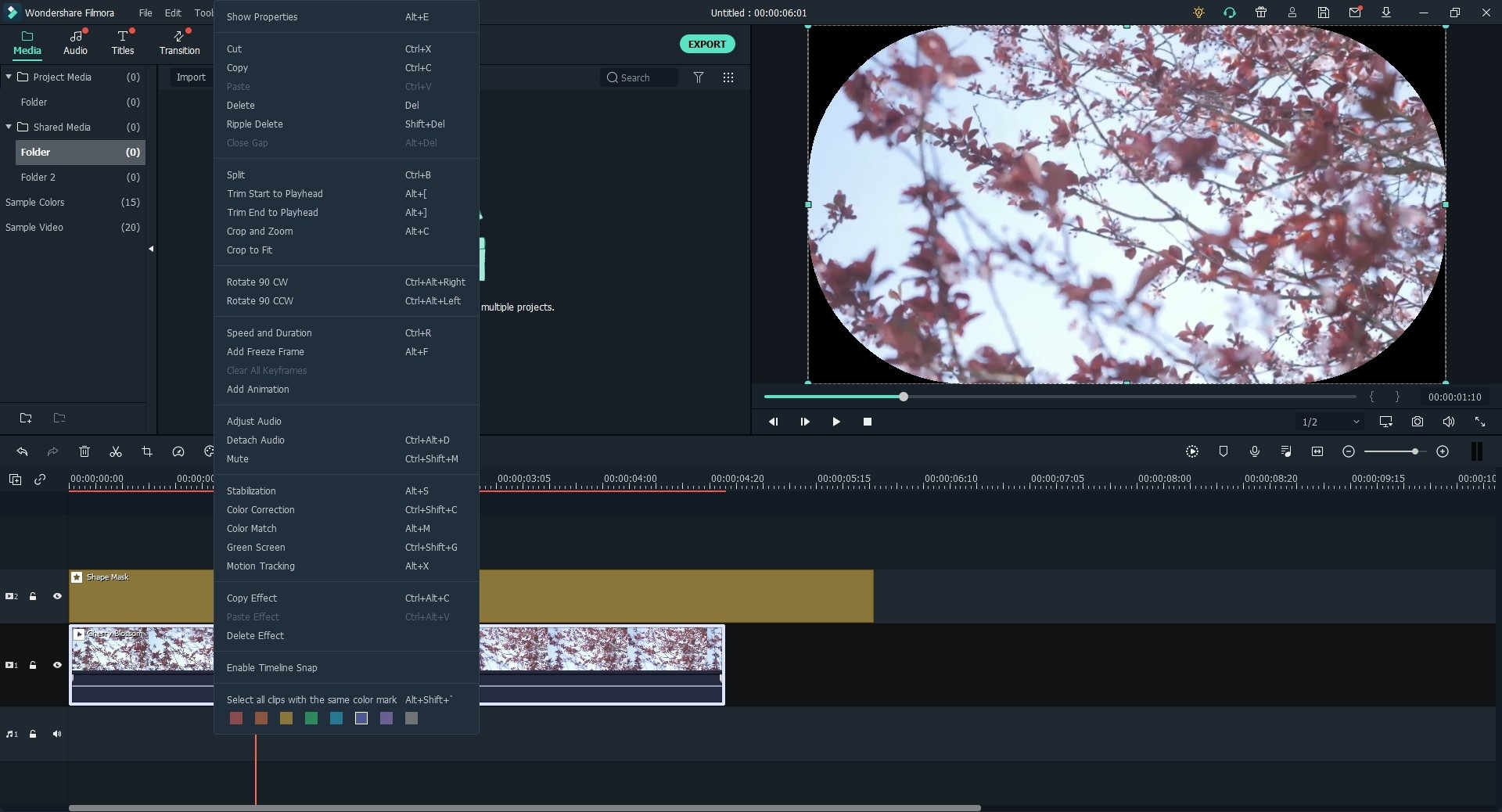 Tutorial on How to Zoom in a Video Using Filmora Video Editor
Are you worried about the best way to zoom in your video using Filmora Video Editor? Keep such worries aside because the following guideline will get you out of the mess. Make sure Filmora Video Editor is installed to your computer before making any attempt to zoom the video. Of course, there will be no positive results to get once you are using a non-existent software program. It's a multifunctional video editing and processing tool that will let you quickly and easily zoom in or zoom out a video.
Step 1
Launch the program
Download and install the program. This has to be the very first step because you must start somewhere. After clicking the icon to launch the program, select Full Feature Mode to access the editing Window.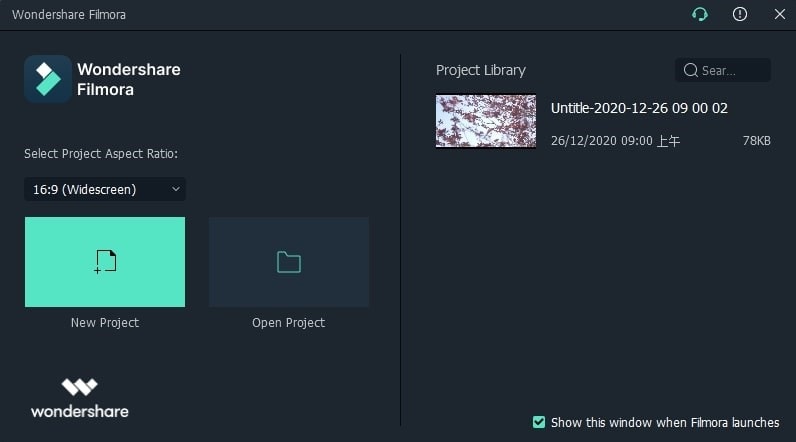 Step 2
Import video to the program
You can drag and drop the selected files to your program or go to the menu bar and click on "Import Media Files Here" to add files. Save the video to timeline by dragging and dropping.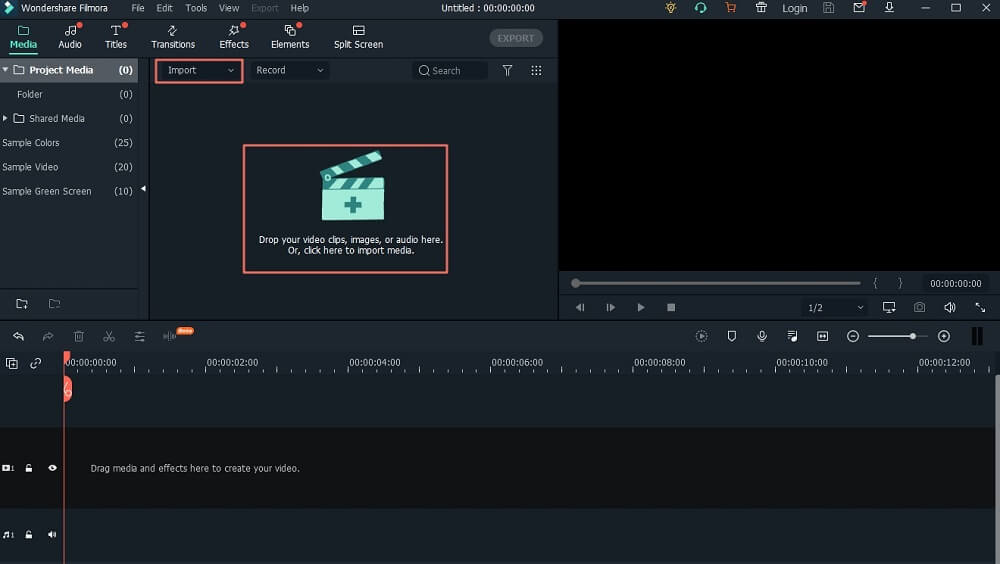 Step 3
Zoom in on video
Once you have all the files into the timeline of Filmora Video Editor, right click on it and select "crop and zoom". After that, the editing window will be opened up and that will make way for zooming in the video. Make sure you have cropped out all the unwanted parts of the video for easy zooming.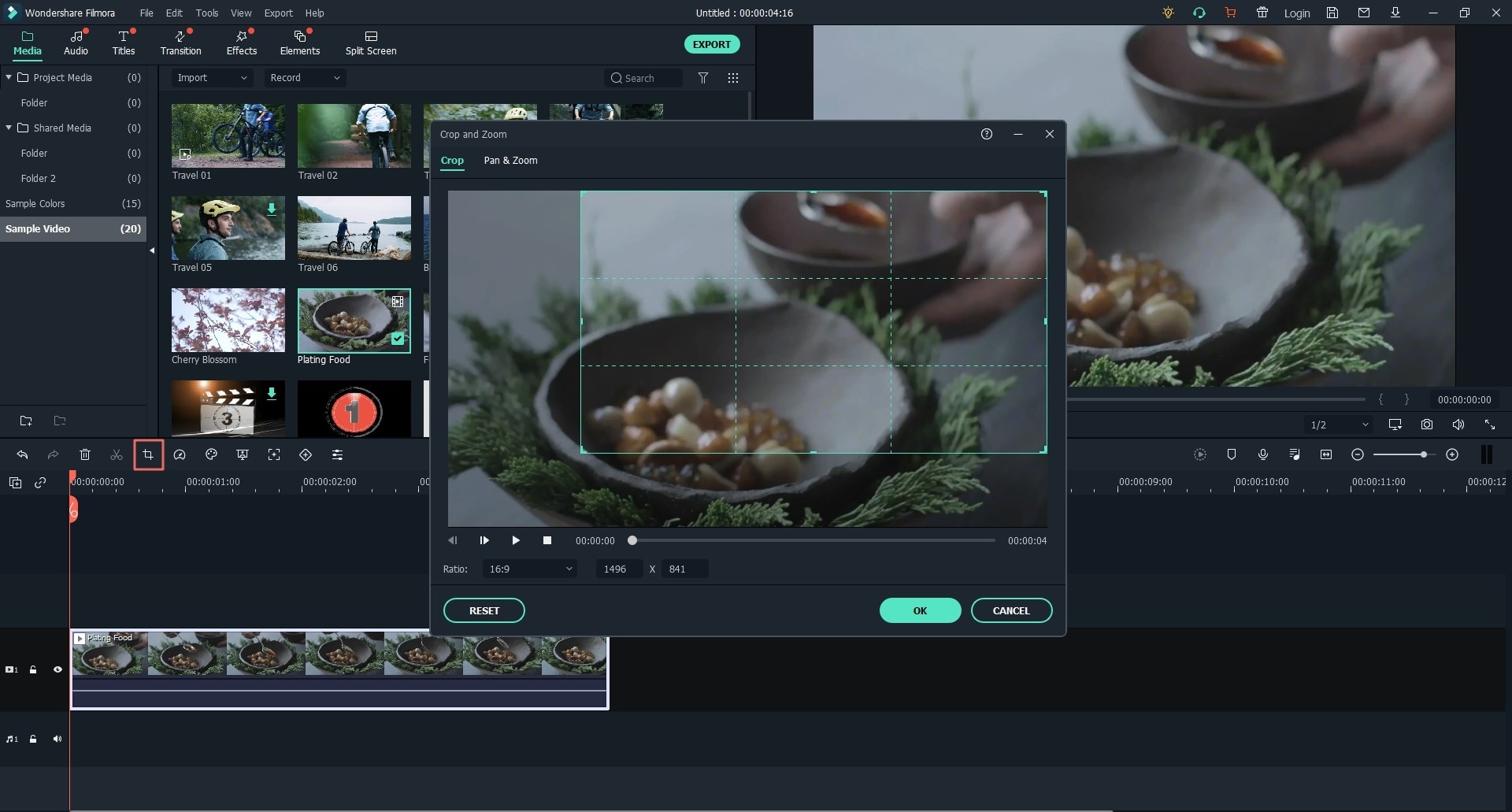 Step 4
Preview the video
you should have a look at the zoomed in video once you are through. This is a necessary step to make sure you can note any mistakes that might have occurred as you zoomed in the video. If you note any flaws, make sure to repeat the process otherwise leaving that unattended to will lower the video quality.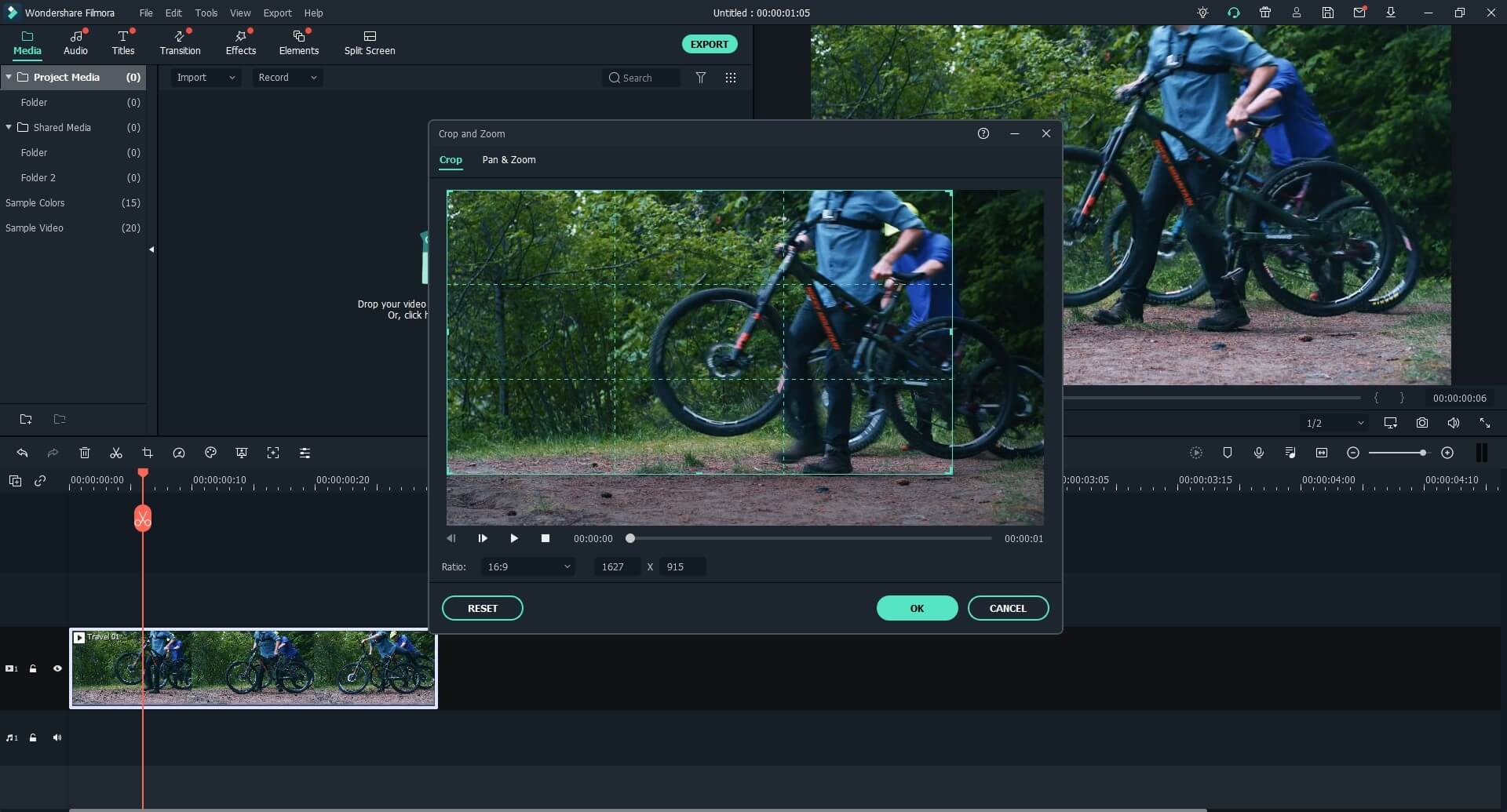 Step 5
Export the Video
You can touch the "Export" button to save the zoomed video without any quality loss. Note: As you zoom in a video on Filmora Video Editor, ensure the aspect ratio for the output format and zoomed video correspond. There should be no variance if you hope to get the best out of that process. The fate of your experience will be on your hands.