Contents
Keep Memories

Valentine Gifts

Valentine Quotes

1. Memes for Valentine's Day
Valentine's Day is not about affection and admiration for everyone. Even though the day is widely accepted and celebrated across the world, there are several individuals who hate this occasion of love. There are many reasons commonly given for this hate for Valentine's Day. Some individuals say that they hate it because they're always single while others say that they simply hate the icky gooey feelings of love and intimacy. Either way, there are several people on Valentine's Day that hate smelling all the love in the air. We've compiled a list of the 20 most popular memes for all the people that hate Valentine's Day.
#1. Sheldon Cooper from The Big Bang Theory uses science to demystify the 'love is in the air' expression that everyone uses on Valentine's Day. As Sheldon saying: That's preposterous, air is a mixture of a variety of gases, not love.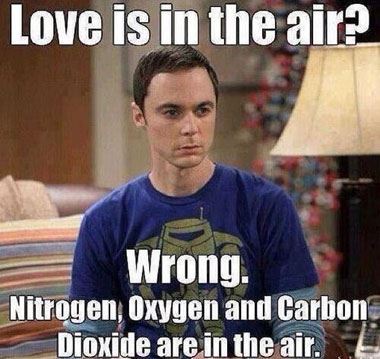 #2. Ah. The poor soul of the third wheeler on Valentine's Day. What could be worse than being alone on Valentine's Day you ask? Ask someone who has been a third wheeler out with his friends on the most intimate day of the year.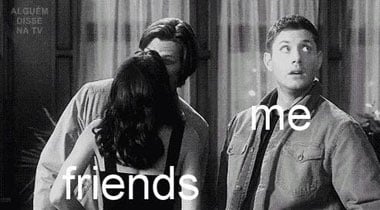 #3. An extract from the popular movie, The Hunger Games. Love and intimacy are what everyone gets to see on Valentine's Day. For those who are out with their partners, it's all fine; but for others, this picture perfectly illustrates what goes on in their mind.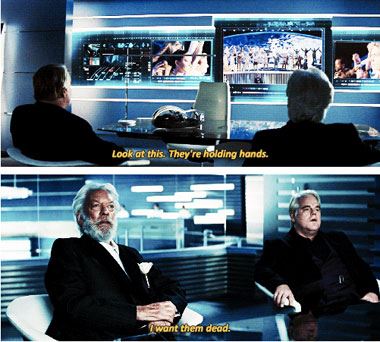 #4. Denial is part of being single. When you see literally everyone with a date on Valentine's Day while you're still single, you often think that no one is the world is better for you than you.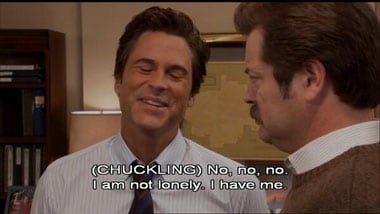 #5. Monsters, Inc. A wonderful movie to watch and this quote says everything for us. We're romantic, we're caring, but we just don't get anyone on Valentine's Day. Maybe we really should marry our own selves (if that's allowed).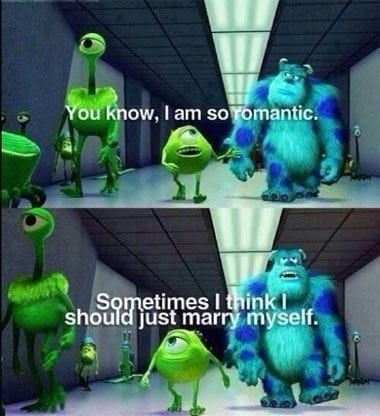 #6. This is a perfect yet sad example of how many individuals feel on the Valentine's Day holiday. Why does it always come in the holiday season? This should explain why being lonely and unoccupied on Valentine's Day can lead to negative thoughts.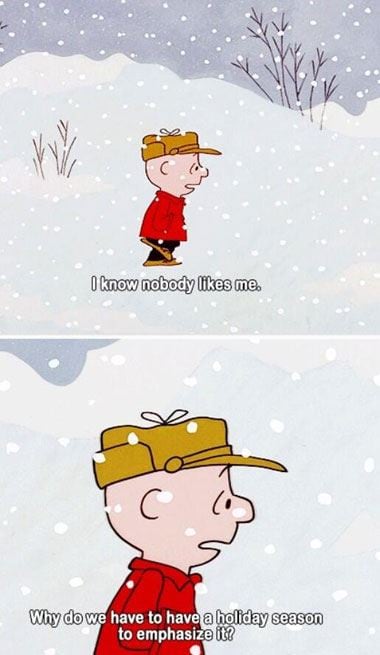 #7. Good ol' heartless Squidward Tentacles from our favorite cartoon show, SpongeBob SquarePants. This picture reminds us how all of us can be Squidward sometimes when it comes to love, especially on Valentine's Day.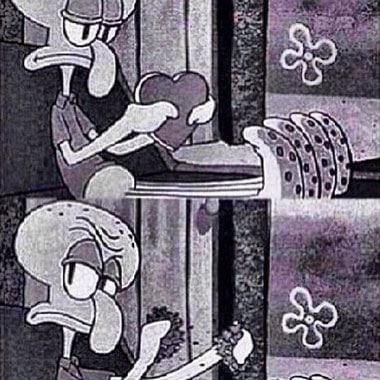 #8. Another smart way to answer the typical "do you have a date?" question on Valentine's Day. Yes I do, it's February 14th and there's nothing you can do about it. Perhaps not the answer you may have wanted to give but at least it saves you from the embarrassment of saying no.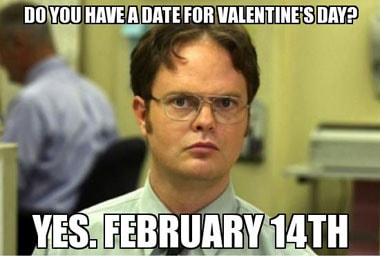 #9 . A typical stereotype is that only men hate Valentine's Day. That's not quite true. Even though it is a bit rare, but women, too, do hate this occasion of love and affection.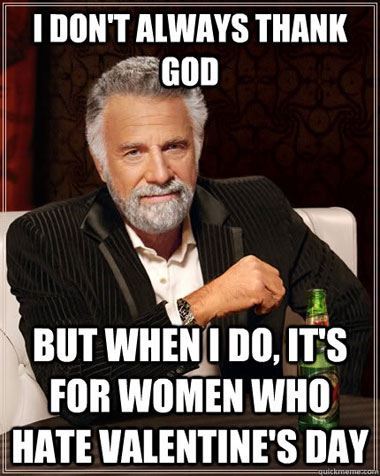 #10. Another meme for the forever alones and the loners. This is how we imagine spending Valentine's Day when we don't have a date. Sitting alone, in the café, with nothing but a cup of tea for ourselves.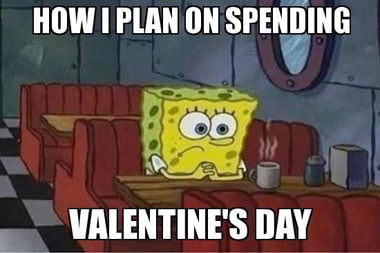 #11. A different perspective of Valentine's Day that is often only seen by those who dislike the occasion. Ever imagined the bucks that the flower and chocolate industries make on this day? Everyone and anyone that has got a date on Valentine's Day buy flowers and chocolates for their beloved which basically means the lottery for these industries.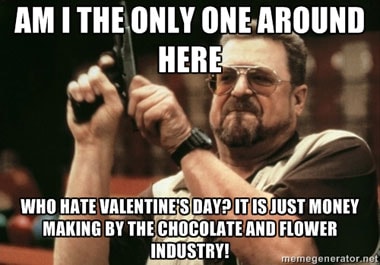 #12. A meme for the ladies that hate Valentine's Day. A common dilemma: Not being sure if we actually hate love or we just hate the fact that we haven't found that special someone yet.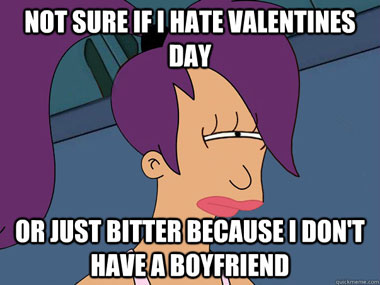 #13. Yet another meme breaking the stereotype that girls don't hate Valentine's Day. They do, sometimes even more so than guys.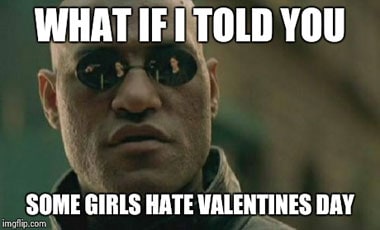 #14. No set of memes is complete without Grumpy Cat. This meme highlights how most individuals (particularly the one's that hate buying gifts) feel about Valentine Day's traditional gifts: Flowers and Candy.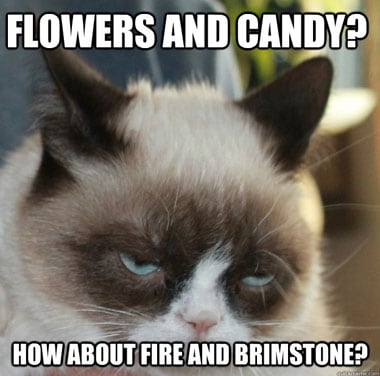 #15. Everyone's one true love – Food. Some scientific research shows that depression and loneliness is directly associated with hunger. The lonelier we feel, the more we eat.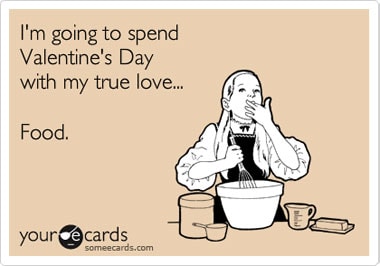 #16. No date on Valentine's Day? No problem! No date means no gift, no cards, and no expensive luxury dinner. Your account balance the day before and after Valentine's Day remains the same when you're single – something to be happy about, finally.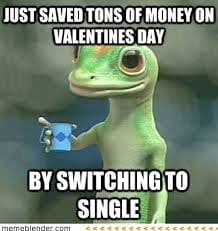 #17. There is nothing that can explain it better than this picture. This is just simply us on Valentine's Day when we're sitting solo and everyone around is feeling the love.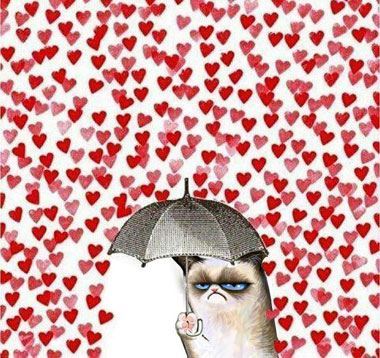 #18. Star War character Han Solo's last name is a fairly apt description of how us forever alones are going to spend the next Valentine's Day.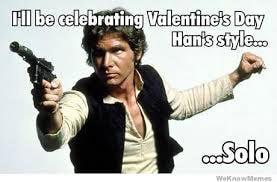 #19. A meme for the single guys on Valentine's Day. If we don't love the ladies, we love our cars. Why waste the money on flowers and chocolates when we can get those epic modifications for our car?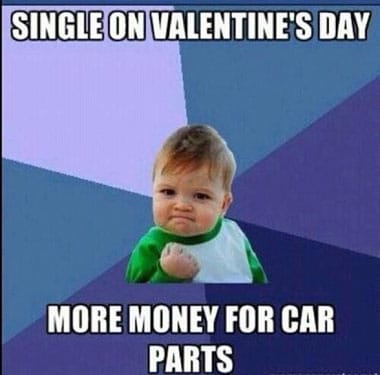 #20. Finally, a meme for the gamers to enjoy. Not often do we see the gamers leaving their console for girls, why should it be any different on Valentine's Day then?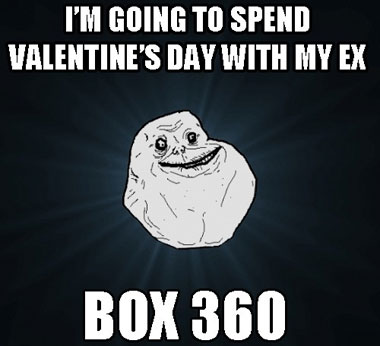 iSkysoft Toolbox - iOS Data Recovery – Recover Deleted Memes on iPhone
Finding perfect memes for a particular event is not an easy feat. You will have to look in different websites to find them. If you have deleted the memes by mistake from your iPhone, you can always recover them using iSkysoft iPhone Data Recovery Software. This amazing software will let you recover anything from your iPhone such as contacts, messages, photos, application data and even the videos. It doesn't end here, if you have lost your iPhone, you can still recover data from iCloud using this amazing software. With the user-friendly interface, it will guide you at each and every step, so, it will be much easier for the users to get the data from the iPhone or the iCloud. All you have to do is to enter the username and password of the iCloud account, it will automatically find all the data, and you can either recover all of the data from your iPhone or can select the photos to recover the memes. Moreover, if you have already made a backup of your iPhone in the iTunes, iSkysoft iPhone Data will even recover the memes from that backup.