Contents
1. Get to Know WhatsApp
2. WhatsApp for Desktop and Mobiles
3. How to Use WhatsApp
Gone are the days when people used to send MMS using the Symbian technology, in the wake of advancement in mobile communications the multimedia messages and their delivery is a very common thing now. Messengers like WhatsApp have made the process even easier for the user and it can now be followed to get spanking and swift results ensuring instant delivery. The size as well as the quality of the media that is being transferred is not an issue at all and the delivery is also made for sure. In this article, you will learn how to send WhatsApp pictures and how to recover the deleted pictures.
Part 1. How to Send Pictures on WhatsApp
For Android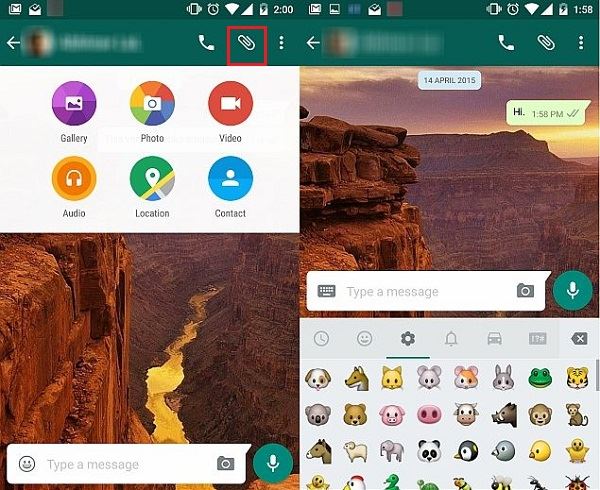 In order to get the best results it is first of all advised to update and install the latest WhatsApp application to get the needful done without any issue and trouble. The process can also be applied to all Android phones and the overall result is the same in every aspect. The steps that are involved are as follows:
The chat window is to be opened and the user needs to press the Paper Clip icon on the upper right corner.
The following option will appear and the user can select any one that is required to get the needful done: Galley, Photo, Video, Audio, Location, Contact.
In the preview the user needs to tap send to finish the process in full.
For iPhone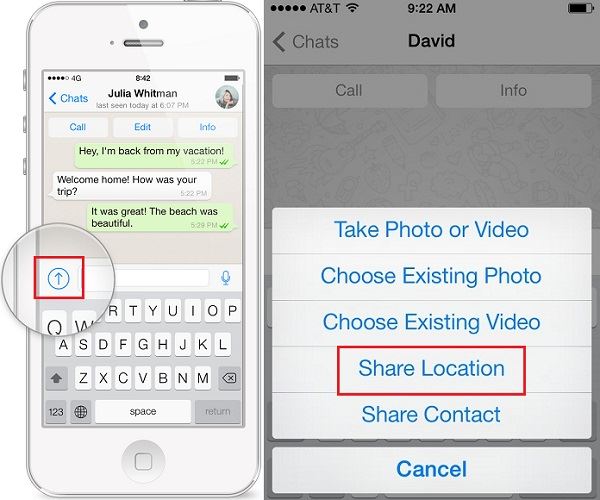 Apple's iPhone is also one of the most used gadgets all over the world and therefore it has a healthy user base. These users are also fond of sending and receiving media and the related files to other for the purpose of entertainment or enjoyment. The process which is to be followed in this regard is as below. It is also worth mentioning that the user can apply this process throughout the series of iPhones that have been launched as each one of them supports the WhatsApp Messenger.
The user needs to open the chat window of the contact the media sending to which is required to be done.
The send media button (the Arrow button) is then to be pressed.
The type of media that is required to be sent is chosen and transferred to complete the process in full and to make sure that the process ends here in full.
Part 2. How to Send WhatsApp Photos to Computer
The WhatsApp has a unique feature of sending photo from the application to computer. The process that is to be followed is very simple and the user requires nothing special to be done to complete it in full. The steps that are involved are mentioned below that would lead to desired results: