Contents
8. Transfer Contacts to New Phone
When switching to a new phone, we sometimes encounter troubles like transferring pictures, music, videos, and contacts from our old phone to the new one. We really could not afford to lose these important stuffs as we use these from day to day especially in our work, school, business, or so. Transferring these data from phone to phone would not be that easy. You need to find something that will let you accomplish the task in just an instant. Luckily, here are tips for you to transfer contacts to new phone easily and quickly!
Part 1: How to Transfer Contacts From One Phone to Another
With the help of MobileTrans for Mac ( or MobileTrans for Windows), transferring contacts from phone to phone can be very simple. It is a data transfer app that lets you move data in as easy as one, two, and three. With Phone Transfer, you can transfer photos, music, videos, text messages, call logs, contacts, and phone applications between phone carriers like iOS, Android, BlackBerry, and even Symbian OS. It is the most reliable and dependable phone transfer app ever.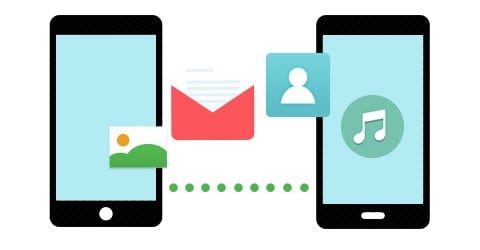 How to Transfer Contacts From Phone to Phone
How to Transfer Contacts From Windows Phone to Phone
As this mobile transfer tool supports cross platform, you also can transfer your Windows phone contacts to another phone. Below are the simple steps.
Why Choose Phone Transfer:
1. Easily Available
You can download and install Phone Transfer easily in your computer anytime. You can also download it in just a few minutes. That means more time for you to do other important stuff.
2. Safe Backup and Restore Performance
You can also keep your data safe and secured with its backup function and restore performance. To keep your data safe, just simply backup your phone data to your computer. You can restore all the data to your new phone afterwards.
3. Protects Private Information
Not just that, you can also delete all of the data from your phone to keep your private life confidential. You can simply do a "factory reset" or just select "Erase your old phone" mode. This mobile transfer tool also scans photos, videos, and other personal information data on your phone.
Part 2: How to Transfer Phone Contacts to Google
Transfer Android Phone Contacts to Google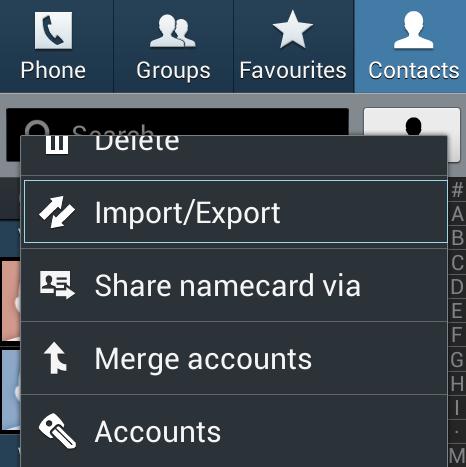 Step 1:
Go to your Contacts app on your Android phone, tap the menu button and then select "Export to SD card".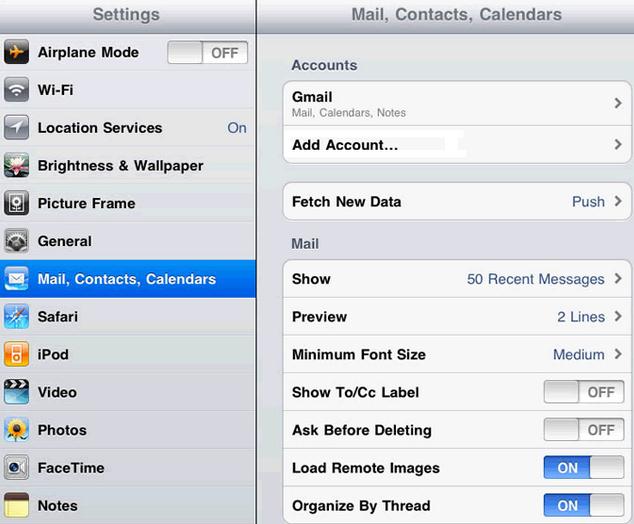 Step 2:
Open your contacts app again, tap the menu button, select "import", and then click Google. Click "Import vCard file" and click OK. Wait for the import to complete.
Transfer iPhone Contacts to Google
Step 1:
Open your Settings app and your Contacts.
Step 2:
Tap "Add Account" then select Microsoft Exchange.
Step 3:
Sign in your Google account. Just skip the Domain field blank. Then, tap "Next".
Step 4:
The Server field will appear. Go to m.google.com. Press "Next".
Step 5:
After, select Contacts you want to sync to Google.
Part 3: Tips about Verizon Transfer Contacts to New Phone
Verizon is an online storage used to backup and sync your data such as photos, videos, music, SMS, contacts, call logs, and apps. With Verizon, you will be able to manage your data anytime.
Step by Step Guide on How to Use Verizon Transfer Contacts to New Phone
Step 1: Download Verizon backup assistant app to your old phone.
Step 2: Sync your contact lists.
Step 3: Download Verizon app to your new phone.
Step 4: Enter your PIN code and restore all the contacts from your old phone to the new one.