Tiktok has gained popularity in the masses! To make money on TikTok, you will have to make a strategy and target a specific audience.Also,you will have to engage with your audience, post consistently, and cater to their demanded content adequately. Now, once you get 10,000 followers and monthly views of at least 100,000, you can apply for TikTok's Creator Fund. Let's check the 7 must-knwo tips about making money on TikTok now.
Part 1. Must-Know Tips on Making Money on TikTok
You do want to make money on Tiktok? And you wouldn't want to throw arrows in the air either, don't worry! Let's make a checklist of what you'll need to do to gain followers! We're here to provide you with some must-know tips you need to follow!
1. Identifying Your Audience
If you're making any content, there has to be a specific audience interested in that particular content. This can be found by doing your homework on the content the general audience or your target audience likes. Once you have found out your target audience, gaining followers will be easy!
2. Promoting your Videos
You can also promote your videos on other social platforms like Facebook, Instagram, Twitter, or Reddit. Ask your friends and family to share your videos! This would help gain an audience from platforms other than TikTok.
3. Grasping the Trends
Observing the trends and creating content related to those trends is the best way to get followers and views. This way, you become a part of a bigger movement and get benefits that usually seem difficult on an individual level. The perfect examples of such trends would be the Coffin Dance, Khaby Lame's expressions, and even Dalgona Coffee.
4. Creating the Best Hashtags
Choosing hashtags is as crucial as choosing the content. Once you have made your video, select those hashtags that are easy to remember related to the content, and similar to the ones that are already in the top charts. That way, your content will get to new people through that hashtag.
5. The Best Time to Post on TikTok
The best time to post depends on the type of content you create. It is based on what type of content you make. For example, if you make musical content, the best time to post would be when a new song gets released. Similarly, if you are a gamer or an artist, the best times to post would be the weekends or holidays when most audiences are at home. Check the ideal time for your audience and upload at that time; this way, your reach would be very high!
6. Video Editing
No doubt, TikTok is easy-to-use software for creating your videos, but if you want to reach the top, you'll need to be more creative and put more effort into your videos! Filmora is fantastic video editing software for your TikTok videos! It contains numerous features and unlimited stock of what you want to make your video stand out from all the rest!
7. Copyright Free Stock Resources
We all use photos and music in editing. If you are using different resources from the internet, never forget to give credits to the rightful owner! If you are not able to, no worries! There are several websites where you can get copyright free resources, for example Unsplash.
Wondershare Filmora
An Easy-to-use video editor software to bring your imagination to life! Let's create Inspired Storytelling Videos Without Limitation now.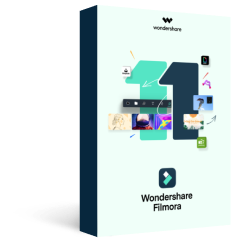 Part 2. Most Liked Videos on TikTok 2021
The videos that get to the top charts are based on the viewers' preferences. Videos containing ideas that sound unusual, creative, or intrigue the viewers will have the most potential of getting viral, something unique and out of the blue! To know what kind of videos will have the possibility of getting viral, you'll need to assess the videos that have previously gone viral.Here's a list of the videos that broke the records of most-viewed TikTok videos of 2021.
This video turned out to be a huge success mainly because it showed a unique dance and a breathtaking drone shot paired with Justin Bieber's hit song. The video is one of its kind featuring the drone shot of the creator dancing to Justin Bieber's music. The video was able to get a whopping 315+ million views in less than six months. This particular user has a lot of other uploads that have reached past the million views mark. Check out the video in the link below!
This TikTok video shows a chipmunk desperately filling its cheeks with nuts. The video is quite unusual and intriguing from anyone's perspective because it shows the behavior of a cute little animal behavior that many people haven't seen; you would be interested in something so cute and unique you've never seen before, too, right? These videos are best suited for animal lovers, curious minds, and children who want to see animals up close. The video was uploaded in June 2021, and it has managed to reach an audience of 272+ million so far. Check out the link!
This video features Younes Zarou trying a creative and exciting perspective to click portraits. Since this video depicts a tutorial, it grabbed the attention of rookie and passionate photographers. The video also provided a complete picture of the procedure, which is enough to capture the masses' interest. Along with that, Justin Bieber's song is used as the background music, which amps up the overall vibe of the entire video. Check it out!
Although some seem like casual videos, some provide a great source of satisfaction and keep the viewers hooked till the end. This video was uploaded in May 2021 and features the organization and restocking of household stuff. What makes this video worth all those views? The ASMR, flawless transitions, and the overall satisfying vibe of the video. Check out the ASMR! God, so satisfying!
This unique video features a rather unusual scene of a pet dog painting a flower with refreshing music in the background. What else can be more interesting than seeing an animal painted an almost perfect flower on a canvas? These kinds of videos keep the viewers so intrigued and amazed that they share them with everyone, ultimately increasing the views tenfold! Sometimes such topics even become a theme of discussions or a trend for many individuals! Want to see this cutie? Check out the link!
Zach King is known for his mind-blowing magic tricks and visual illusions. In the featured video, he falls and then disappears in a painting on the ground. At first glance, this video is enough to blow someone's mind. It's pretty evident why people watched this video, right? The video managed to get 174+ million views. Not to mention almost all of Zach King's videos have views in millions! Check it out!
This particular video is an excellent example of using creativity at the perfect moment. The video features the artist dancing to Doja Cat's hit song: Woman. The video caters to an audience that is drawn to music. Although the creator chose a particular audience, she was able to gain 171+ million viewers by this video alone! How cool is that!
In this video, Sunisa Lee is seen celebrating her Olympic gold medal in gymnastics. Happiness and celebrations are a great way to bring everyone close, and it sends waves of positive vibes all across the globe! The athlete is seen dancing to celebrate her gold medal with energetic music in the background. Check her smile in the video!
How many times have you smiled at your phone when you see something relatable or when you're having a conversation with someone special? This video features that one thing we all can relate to. The creator smiling at his phone while someone points out his smile and asks the reason, pretty relatable, right? The creator always answers in an awkwardly shy bodily gesture, and that adds to the uniqueness of the video!! Look up the link!
How often do you see someone with a pet frog? Or how many times have you seen someone enjoying a drive with a frog? This video represents precisely that! The creator is caught driving with her frog with Mike Posner's "Please Don't Go" as the background music; how cute is that!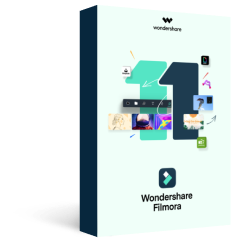 Wondershare Filmora - Best Video Editor for Mac/Windows
5,481,435 people have downloaded it.
Best video editing software for beginner and semi-professional, that comes with powerful editing skills like trimming, splitting, rotating, editing, etc.
500+ free special video effects to customize and create an awesome movie by yourself.
1000+ standalone effects downloading resources to make videos in all kinds of styles.
Record voice in real-time: you can have you voices recorded in realtime and instantly add them to the video files.
The software supports almost all available videos, images, and video formats. Besides, it also supports GIF files and 4K resolution videos.
Part 3. Frequently Asked Questions
What is TikTok money calculator?
How much money a post will make on an estimate is calculated by the number of followers that account has the number of average hearts per video, posts, and the engagement rate? To make things simple, there are a lot of websites that do this complicated task for you. You have to put your username, and the rest of the job is done by the calculators! You won't have to do that math! Easy isn't it!
How to make video on TikTok?
Making a video on TikTok is as easy as making your regular video but with a bit of tweaking. Simply tap the + sign at the bottom of the screen, upload your video or use the camera, then add sound effects, filters, and elements, etc. set the tools first, then click record, tap the checkmark, and preview the video, you can edit more if you want. And finally, upload it! Simple, isn't it!
What is TikTok follower tracker?
TikTok follower trackers are the tools that show the number of followers, hearts, and total views in real-time. Such tools are easily accessible on the web and are best suited for accounts with a huge number of followers. For example, Khaby Lame (@khaby.lame) has 124.8M followers. This is how it looks like using the follower tracker.