Do you want to become a travel Vlogger?
How to make an attractive travel Vlog?
After channels like Fun for Louis and Kara & Nate getting millions of views on their travel Vlogs, many aspiring travelers want to quit their 9-5 jobs and embark on a journey to explore the world.
With the right marketing tactics and an itch to stay creative, you'll be able to grab users' attention and boost your channel's overall viewership too. To make your job easier, we have compiled a detailed guide on how to become a YouTube travel Vlogger so that you can also make a decent living while exploring different corners of the world.
Part 1: Vlog Ideas for Starting Your Travel Vlogging
In case you already don't know your niche, here are a few travel Vlog content ideas that'll help you start sailing in the right direction.
1. Tips or tricks during the travel
If you've been traveling for several years, you can share your experience with people through your Vlogs and tell them how to travel to different places. The tips & tricks travel videos generally talk about how to stay safe during a trip, how to find the best accommodation, or how to find the best cuisine in a specific country.
2. Video Tour of a Location
You can also create a detailed video tour of a particular location. Cities like Paris and Amsterdam have too many tourist places. So, you can visit such cities, fire up your camera, and start recording 10-15 minutes of video tours of major tourist attractions.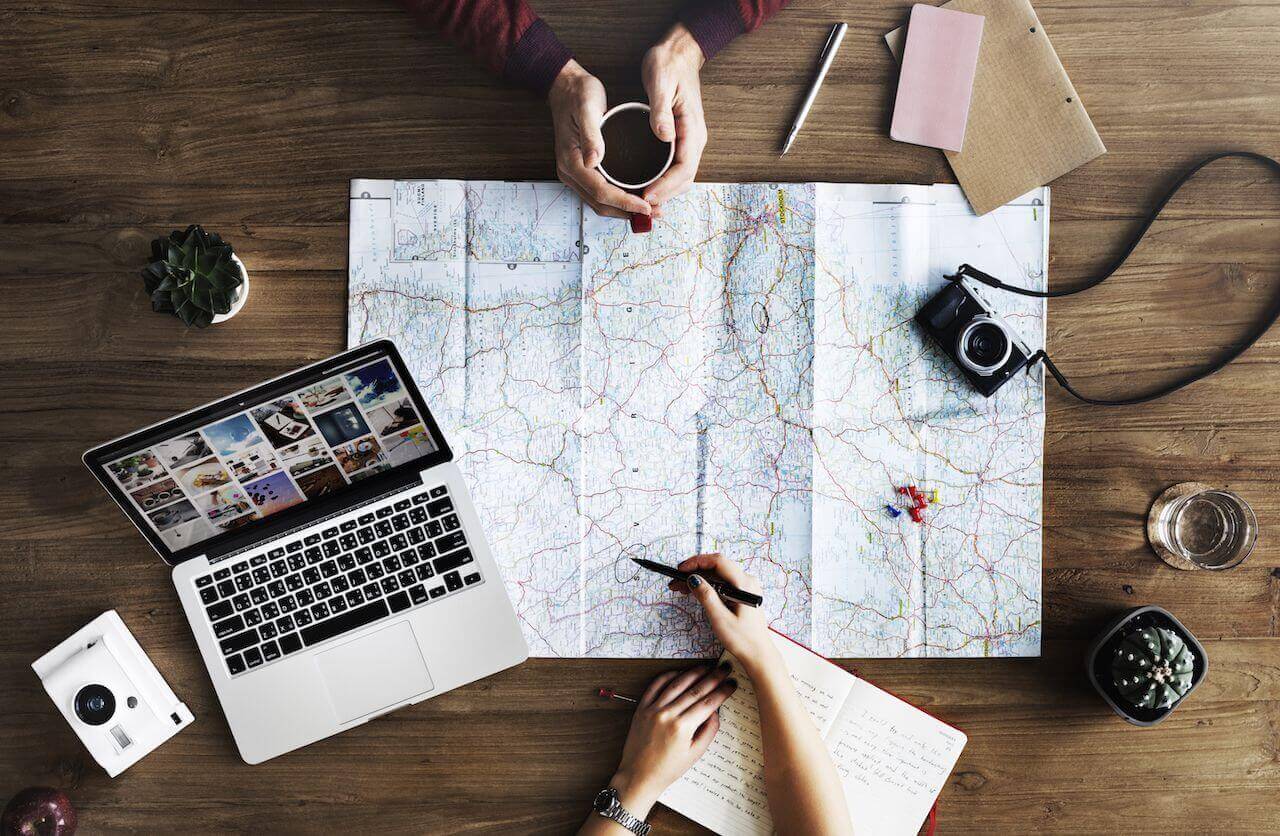 3. Review the Attraction or Experience
If you want to connect with your audience more effectively, nothing would be as beneficial as posting reviews of your experiences. Once you have published detailed video tours, you can record your own experience and share your opinions on tourist attractions. You can also explain the hospitality of a particular place (restaurant / tourist attraction / hotel) in your videos and help others plan their vacations wisely.
4. Shoot a timelapse video
If you've been watching content from different travel Vlogging channels, you might already know the importance of time-lapses. Not only do they look visually appealing, but time-lapses can also help you compile cinematic travel Vlogs that'll engage the viewers more efficiently. Also, shooting and editing time-lapses will help you showcase your creative side to the entire world.
5. Mark Prices in Vlog
If you're someone who loves to travel on a minimum budget and wants to help others do the same, it would be better to mention prices in your travel Vlog. While planning a budget trip, most people want to know the exact costs of hotels/restaurants/transport. So, by including prices in your travel Vlogs, you'll be able to interact with viewers and encourage them to subscribe to your channel as well.
6. Interact with locals (interview or chat with them)
After starting a travel Vlog, you can also diversify the types of videos you publish on your channel. An easier way to do this would be to interact with locals and create documentary-types travel videos. Many viewers enjoy watching such raw videos, and they'll help you showcase the native culture of a particular place to the entire world.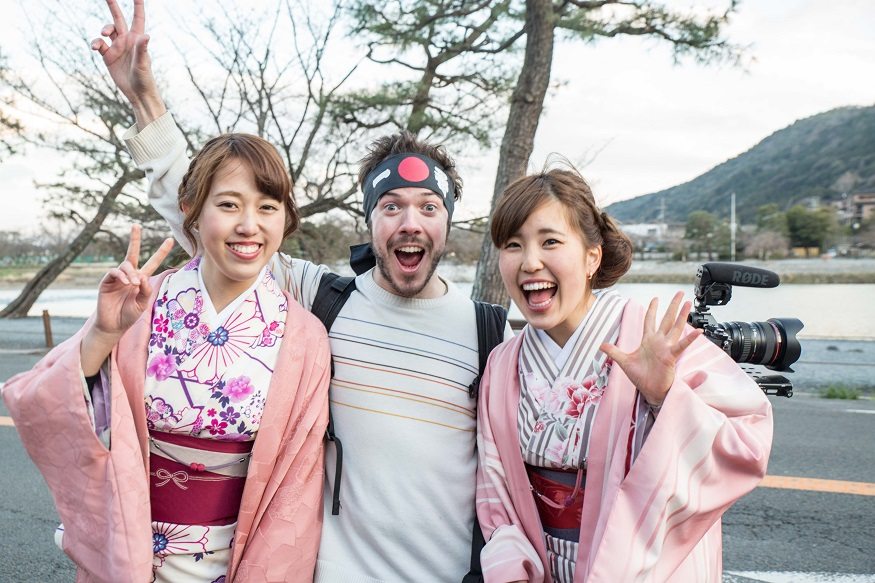 7. What's in My Travel Backpack?
Over the past few years, "What's in My Travel Backpack" videos have become extremely popular. People love watching what essentials their favorite travel Vloggers are carrying while visiting different places. You can do the same thing and tell your viewers all the items you carry during your trips and their purpose.
8. Intro to your home city
Before stepping out into the vast world, please showcase your roots to the people. As soon as you start a travel Vlog on YouTube, make sure to create a dedicated video on your native place and show all the major attractions to the people.
9. Talk About How to Become a Travel Vlogger
Finally, once your videos start getting exposure on YouTube, you can begin creating tutorial videos to help other aspiring travel Vloggers. Through these tutorials, you can teach the challenges, small tricks, gear, etc., required to become a successful travel Vlogger.
So, these are a few of the content ideas you can use to create visually appealing travel Vlogs. But, as soon as you'll decide to become a travel Vlogger, you'll also have to invest in the right travel Vlogging equipment. In general, if you have the desired budget, it would be better to invest in a decent camera and a microphone so that you can easily create high-quality content.
However, if you don't want to spend thousands of dollars, fire up the camera in your smartphone, and start shooting. Today, almost every smartphone's camera supports at least 1080p recording, which means that the video quality of your Vlogs won't be compromised at all.
---
Part 2: Make Your Travel Vlog More Creative with Filmora Video Editor
After deciding on the right camera equipment and shooting clips from your trips, the next step would be to start the editing process. To start with editing, we recommend using Filmora Video Editor & Filmora Video Editor for Mac, a fully functional video editing software that'll help you compile all the raw clips together and enhance the overall quality of your travel Vlogs. Being an advanced editing tool, Filmora X will help you unleash your creativity and create high-quality Vlogs for your channel.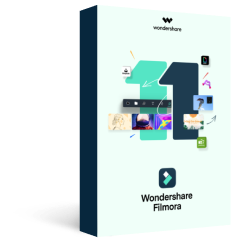 Filmora Video Editor – Best Vlog Editor
Perform basic editing operations such as split, crop, trim, rotate, etc. quickly to speed up the entire editing process.
Set video keyframes to apply transitions and animations on a selected portion of the Vlog.
Filmora X thinks of the implicit webcam recorder, which records indeed and quickly your screen happenings.
Adjust the speed of a clip to convey your story more effectively.
Motion tracking to precisely track a moving object.
Color correction to make your videos more captivating.
How to edit travel Vlog with Filmora X
Step 1: Launch Filmora on PC and tap the Import button to load all the RAW clips and pictures you want to use in the Vlog.
Step 2: Now, choose the right function to start with the editing process. You can do the following with FIlmora X:
1. Split - Load video on the timeline and tap the Split icon from the toolbar.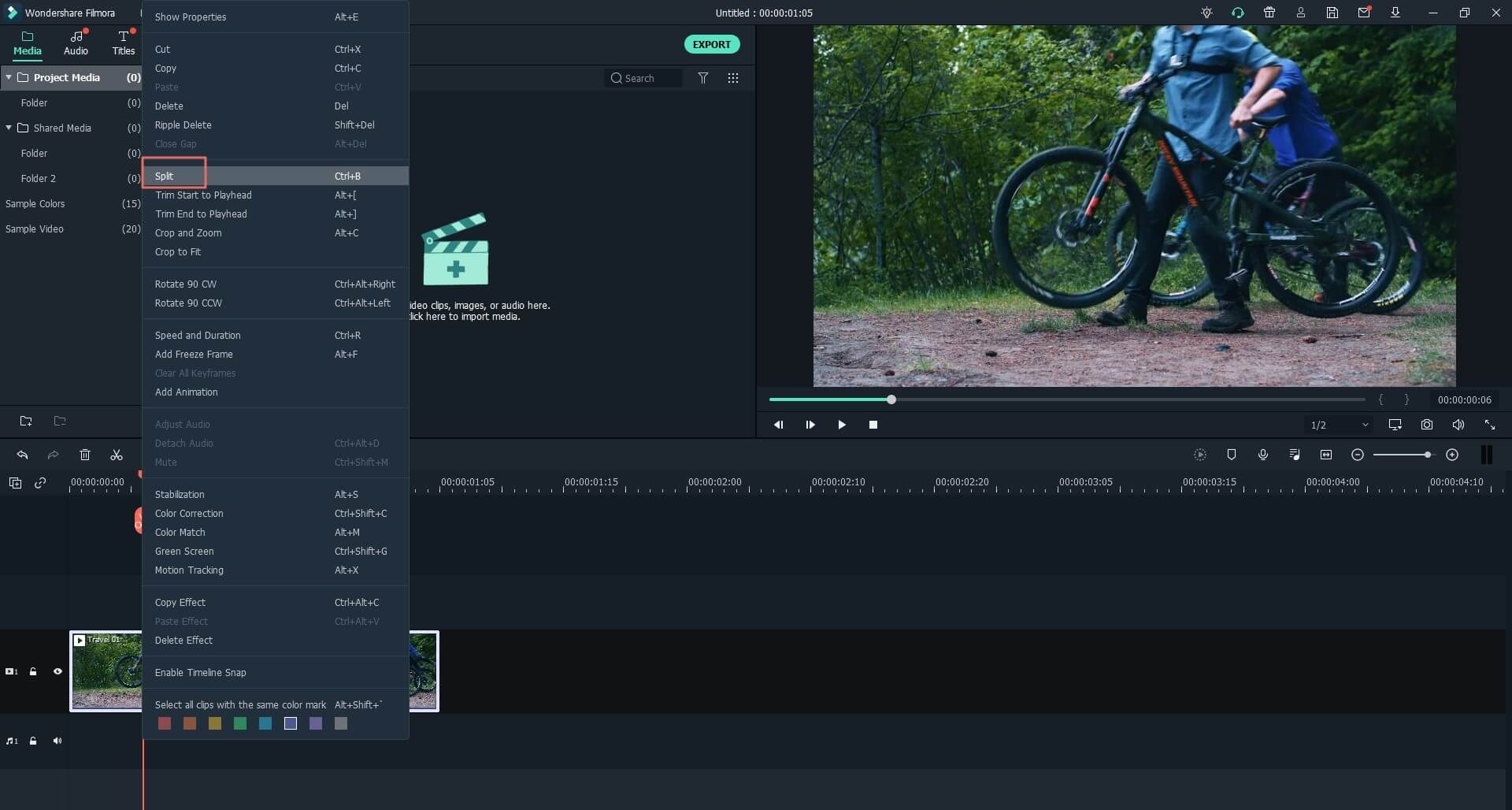 2. Trim a Video: Drag the cursor and when the pointer comes, drag it in either direction to trim.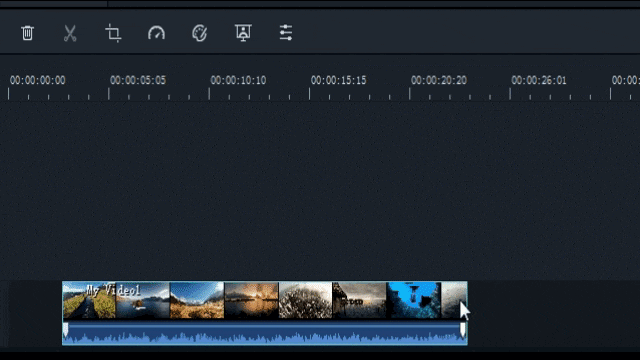 3. Crop a Video: Right-click and select Crop & Zoom. You'll be prompted to the Crop & Zoom editing panel. Now, go ahead as per the needs.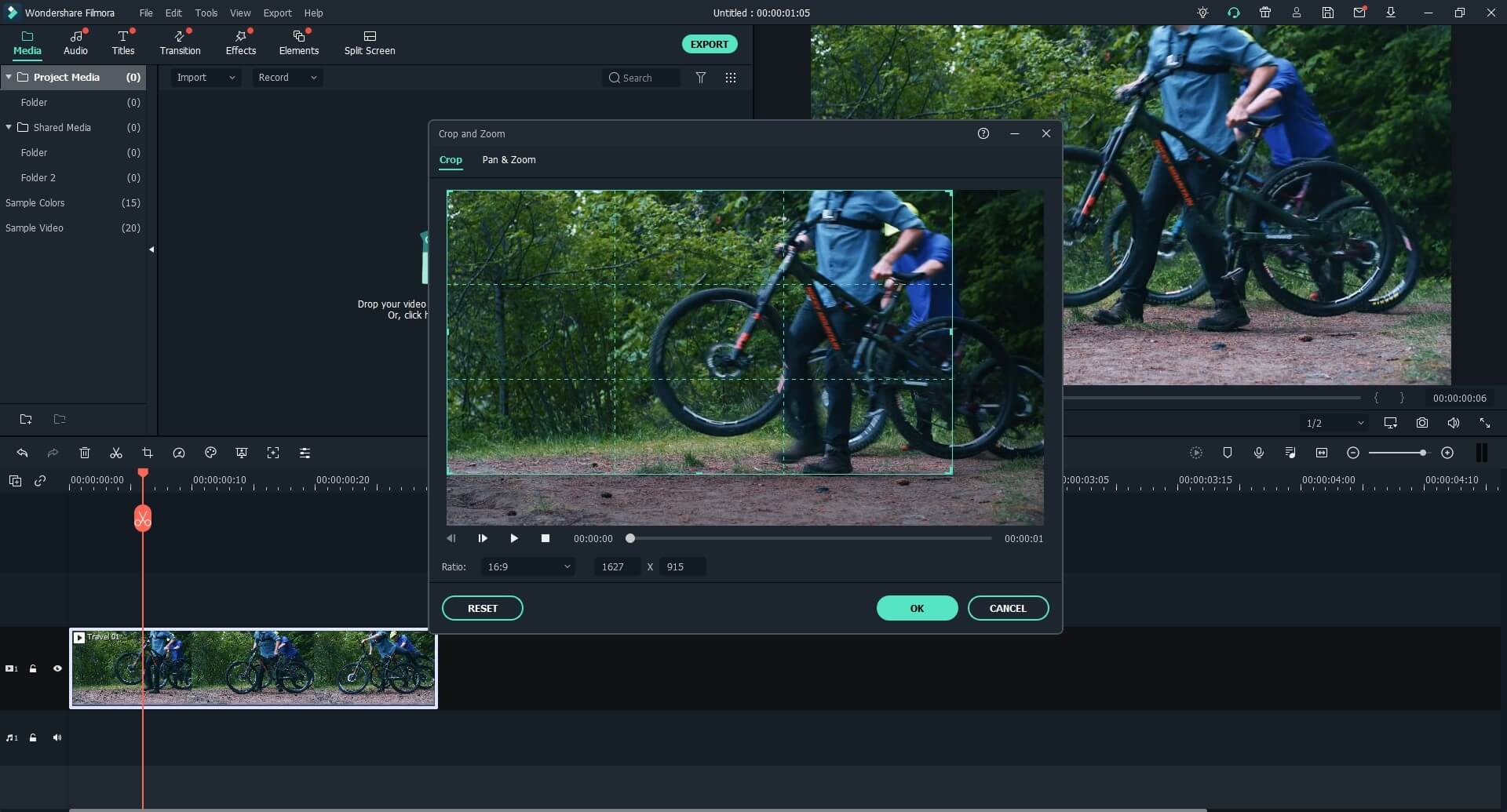 In addition to the basic editing functions, Filmora X also supports advanced editing that'll help you make your videos look cinematic. Some of these advanced editing features include:
1. Play video in reverse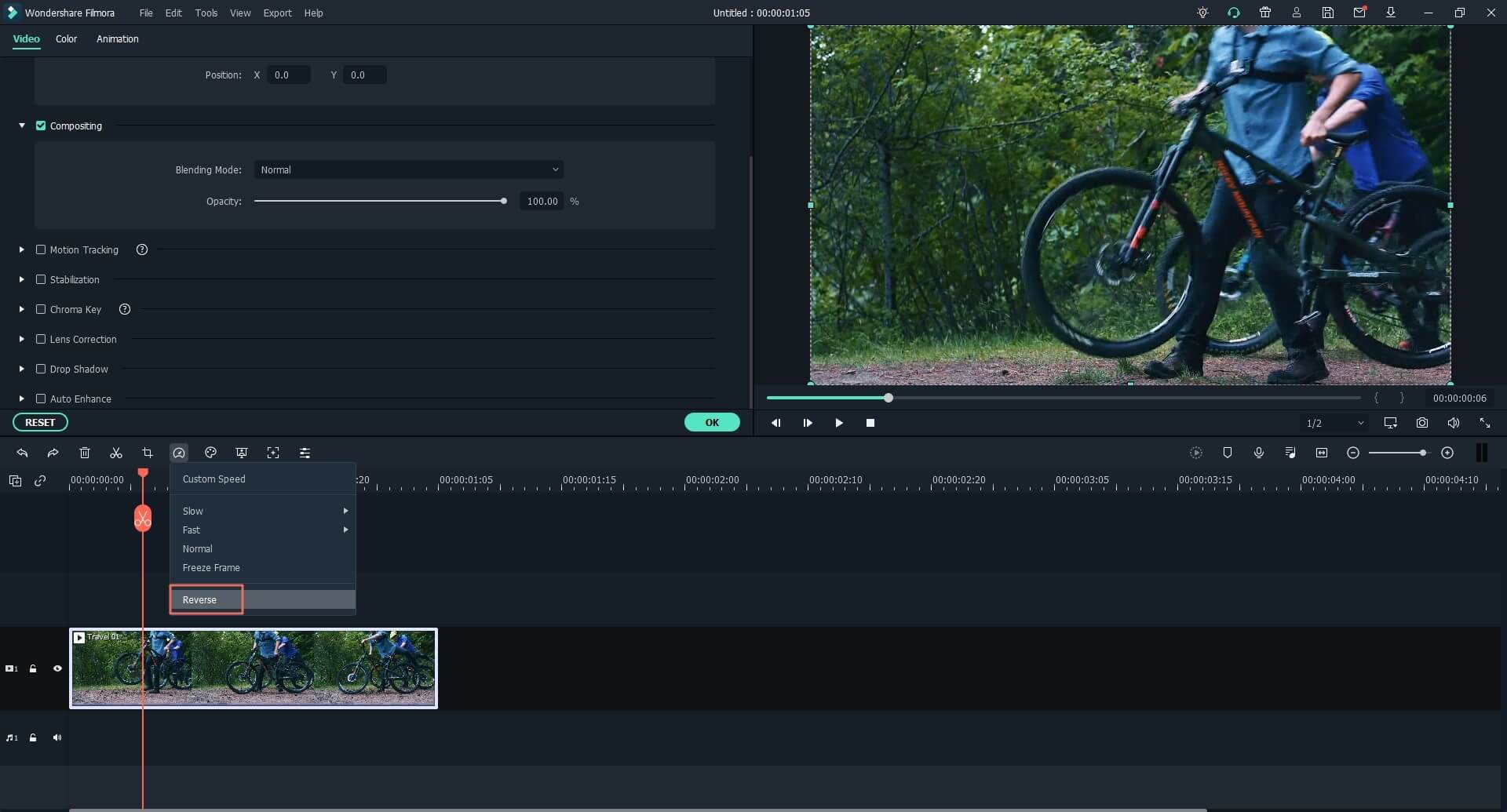 2. Stabilize videos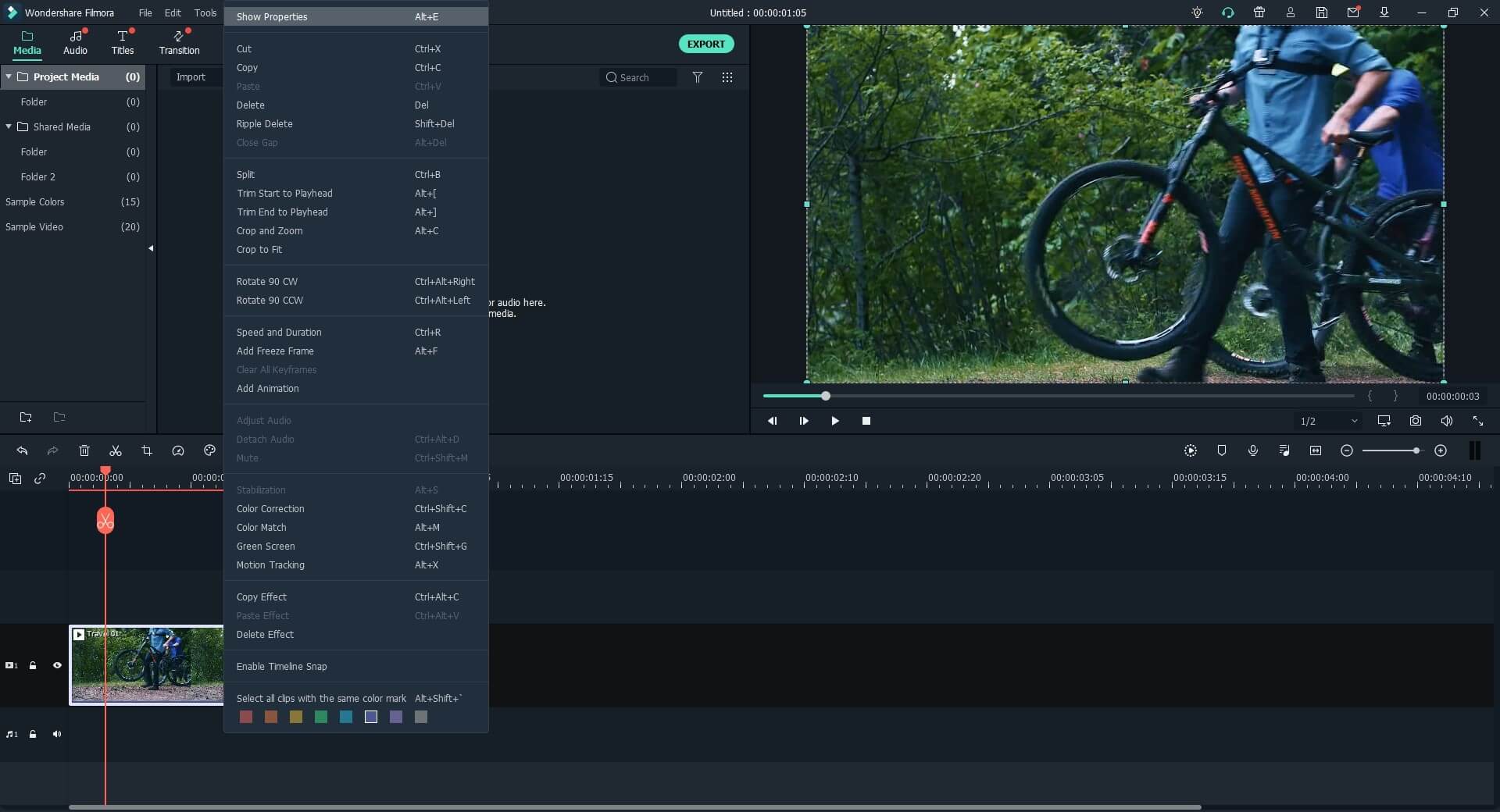 Along with these built-in effects, you can also access thousands of other special effects from Filmstock's library. Filmstock is an online media library where you can find a wide variety of copyright-free content including music, video effects, video templates, audio effects, pictures, etc. Since the entire content is royalty-free, you'll be able to use it in your travel Vlogs without having to worry about copyright infringement.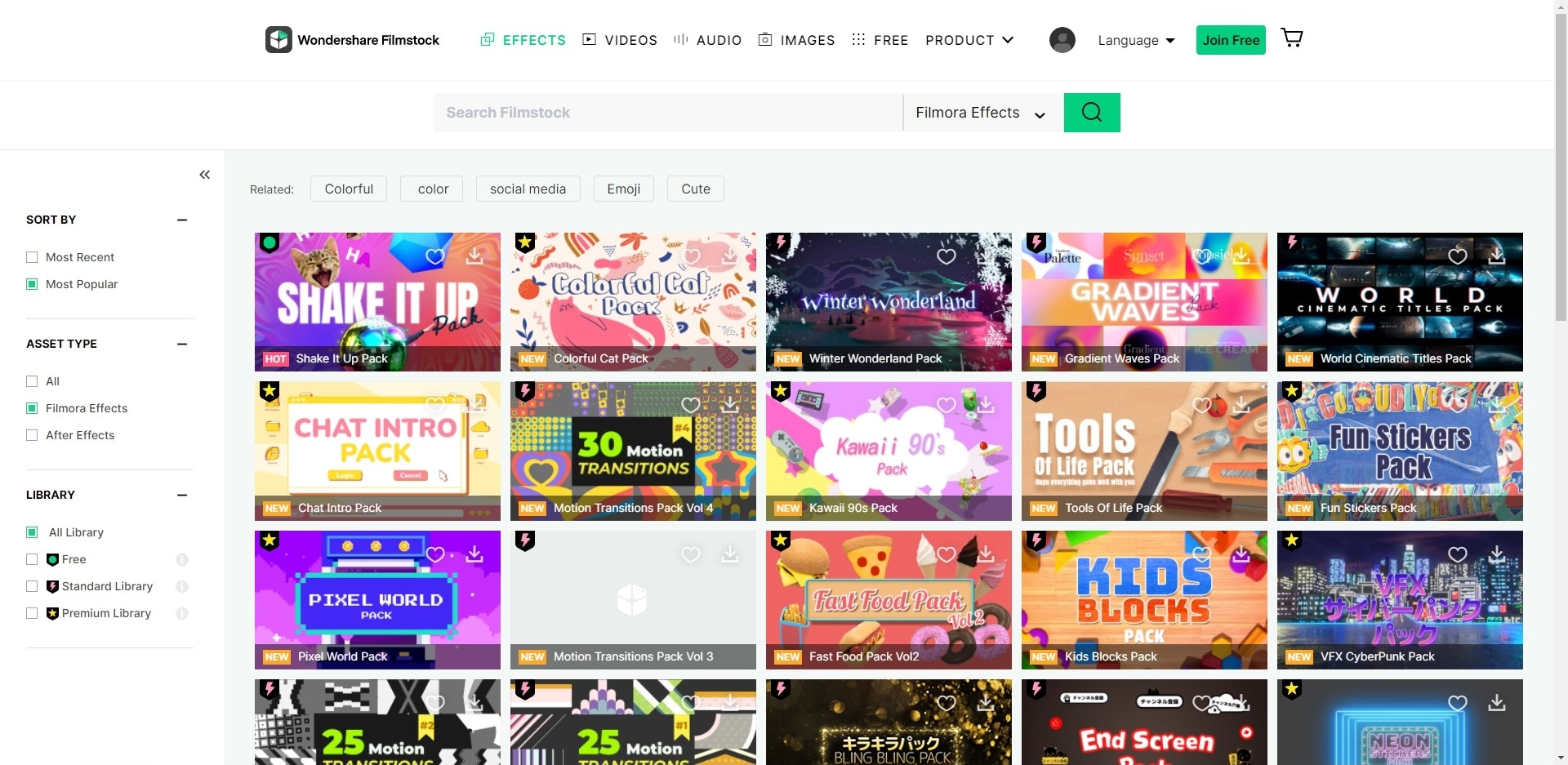 Step 3: Finally, tap the Export button and choose the output format to save the edited travel Vlog on your PC.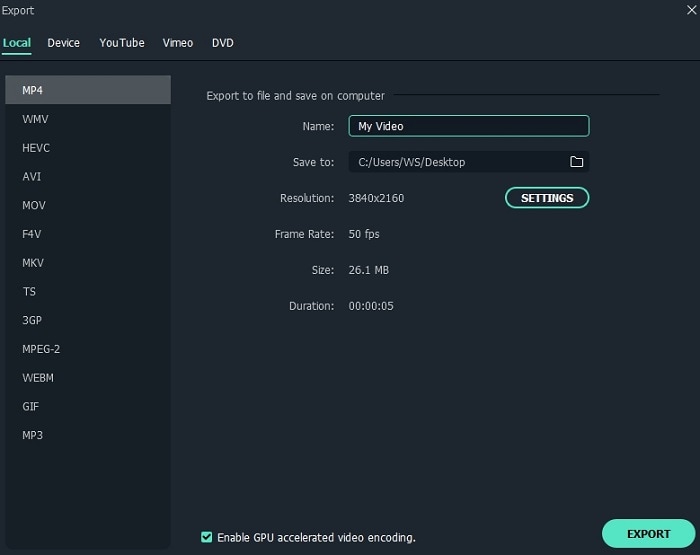 Like Filmora X, there are many other video editing software that'll help you edit your travel Vlogs. You can choose from any of these tools and make the highest-quality content for your channel.
---
Part 3: Tips for Your Travel Vlogging
Here are a few additional tips on being a travel Vlogger and making money while traveling the world.
1. Prepare in advance
It's always an excellent strategy to prepare in advance. Some top-rated travel Vloggers decide on the locations, Vlog's storyline, and the topics they'll cover in a specific video before shooting the content. This speeds up the entire process, and it becomes easier to publish multiple videos in a week.
2. Onscreen Performance
To become a successful travel Vlogger, you'll have to keep interacting with the audience. Also, it'll be important to stay natural in front of the camera. No doubt, it may seem a bit awkward to talk to a camera initially, but with time, you'll be able to develop the habit easily.
3. Audio Recording
If you don't already know, the audio of a travel Vlog is as vital as the visuals. If you have the budget, make sure to invest in a quality microphone. You can also use special audio effects in the Vlog to make it cinematic.
4. High-quality shooting
Watch different YouTube tutorials to understand the fundamentals of handling a camera. If you're using a DSLR, you should be familiar with all its functions as it'll help you shoot high-quality clips while visiting different tourist spots.
5. Use slow motion
Slow-motion is the faithful companion of a travel Vlogger. Reducing the speed to 120/240 FPS will give your Vlogs the desired cinematic look, encouraging the viewers to subscribe to your channel.
6. Perfect Video Editing
As we mentioned earlier, you can only succeed as a travel Vlogger if you have the skills to edit a video. Choose the right editing software that suits your style and start editing visually appealing travel Vlogs to draw more attention.
7. Share Your Vlog on YouTube
Once you have successfully edited your travel Vlog, the final step would be to share it on YouTube. Ensure the video's title and use a custom thumbnail, as this will help you get more views. As surprising as it may sound, but tweaking these small elements can help you double the viewership on your channel.
---
Summary Up
So, with such a good deal of travel Vlogging tips in your arsenal, we hope that you're ready to start your journey as a travel Vlogger. It's important to understand that starting a travel Vlog is the easiest part.
However, suppose you want to sustain consistent growth and get decent exposure to your videos. In that case, you'll have to follow the right approach, such as editing your Vlog video with Filmora Video Editor to make your videos reach more potential viewers.