With the popularity of YouTube in recent days, I found more and more people ask questions like "what software can I use to make animated videos for YouTube for free", or "what animation software should I use to start an animated YouTube channel", etc. in Quora and many other forums. But to be honest, it is not easy to find an effective yet reliable answer at seconds because you don't know which kinds of programs will be working well. Don't worry, you can get out of this trouble after reading this post.
To make a YouTube animated video, most of the animated video editors are available online. For professional users, Adobe after effects and Muvizu are available to make professional videos without an internet connection. But in most situations, we can't find a tool to satisfy all needs in the market, because every video editing tools have their target users.
So, in this post, I'd like to introduce the top 6 software to help all of you to make YouTube animated Videos easily. These programs are designed for novice, beginner, semi-professional, and professional respectively. You can compare them and pick up the best-animated video editor for YouTube according to your own needs.
Now, let's get started...
Filmora Video Editor - Advanced Animated Video Maker for Beginner & Semi-professional
Steps on How to Use Filmora Video Editor to Make Animated Videos for YouTube
Step 1. Launch the program on your Windows or Mac computer, then click "New Project" to open the video editing panel. Hit the "Import Media Files Here" button to load all media files you wish to use in the editing process into the program.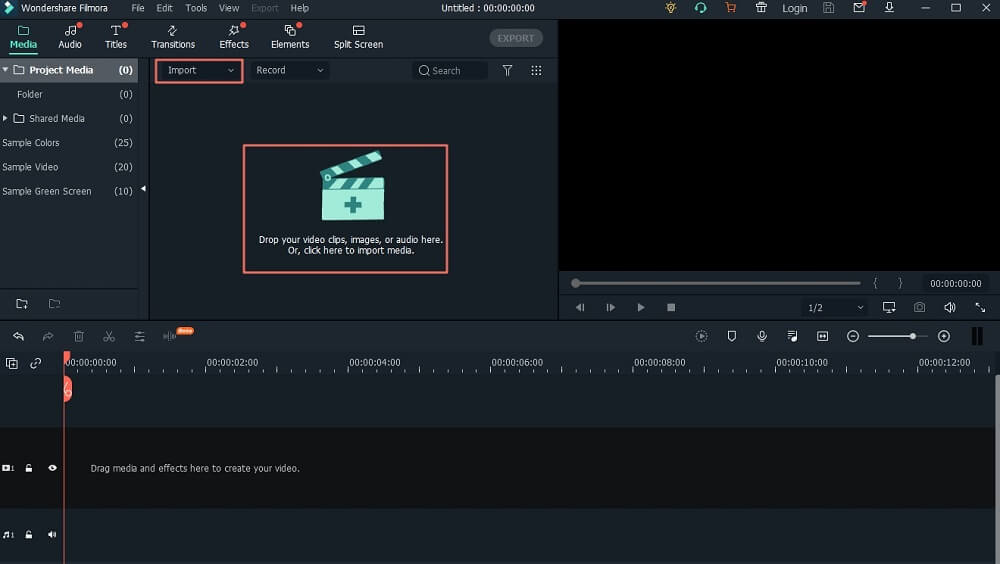 Step 2. Drag and drop the media files into the timeline in the order you like, then you can start to edit and make the animated video as you like:
- Split, cut, and delete unwanted parts from your video. Check detailed steps >>
- Apply an animated intro or outro for your video by clicking the "Title" option. Check detailed steps >>
- Select an ideal transition, filters, or even overlays to enrich your video as you like. Check detailed steps >>
- Pick up a proper background music or sound effects from the "Audio" library, or you can import an audio file as background song.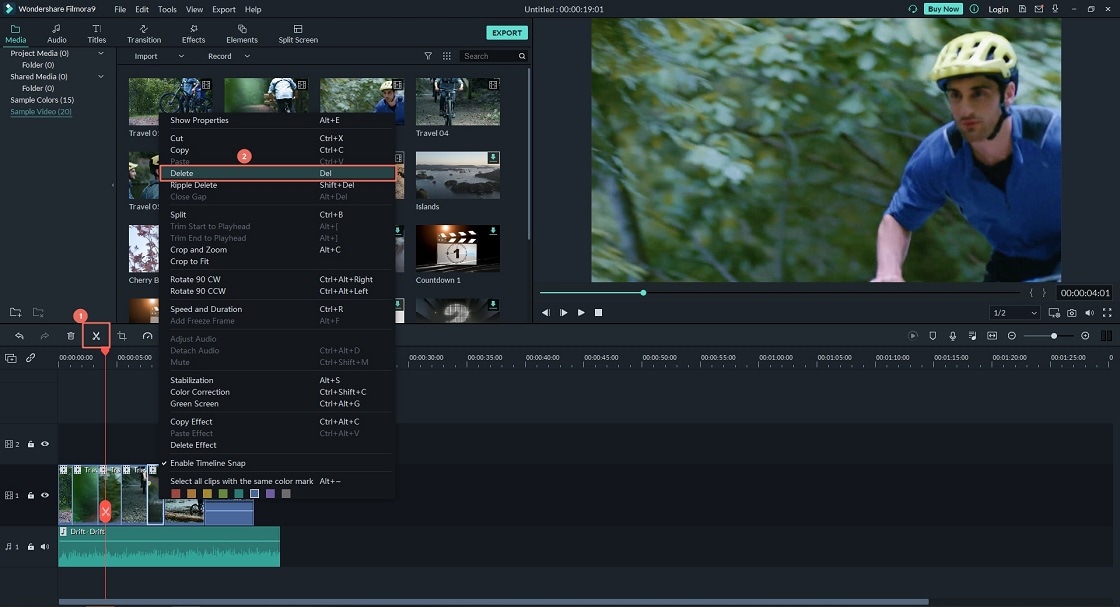 Step 3. When all settings have done, you can preview the animated video in the program, and then, hit the "Export" button to upload the video to YouTube directly.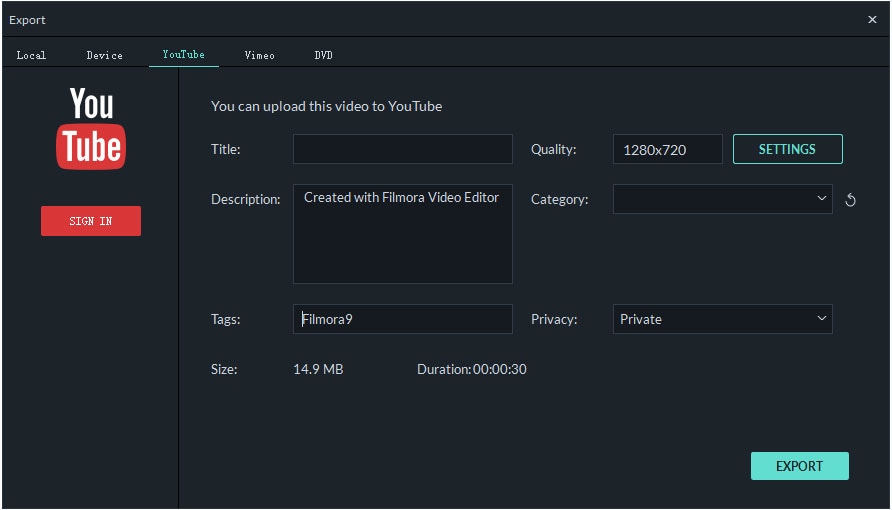 ---
#2: Adobe After Effects
---
#3: Muvizu
---
#4: Wideo
---
#5: Animaker
---
#6: Moovly
---
Write in the End
Now, you've learned 6 different animated video editor for YouTube, which one is your ideal option?
As we said at the beginning, it is hard to find a tool to satisfy all users' need,
so you can find that the above-recommended tools have their pros and cons.
Just compare them and pick up the one which can satisfy your needs, then start your YouTube video editing journey.
If you feel hard to make a decision, I'd like to recommend Filmora Video Editor and Filmora Video Editor for Mac as your first trial option.