With the popularity of YouTube in recent days, I found more and more people ask questions like "what software can I use to make animated videos for YouTube for free", or "what animation software should I use to start an animated YouTube channel", etc. in Quora and many other forums. But to be honest, it is not easy to find an effective yet reliable answer at seconds because you don't know which kinds of programs will be working well. Don't worry, you can get out of this trouble after reading this post.
To make a YouTube animated video, most of the animated video editors are available online. For professional users, Adobe after effects and Muvizu are available to make professional videos without an internet connection. But in most situations, we can't find a tool to satisfy all needs in the market, because every video editing tools have their target users.
So, in this post, I'd like to introduce the top 6 software to help all of you to make YouTube animated Videos easily. These programs are designed for novice, beginner, semi-professional, and professional respectively. You can compare them and pick up the best-animated video editor for YouTube according to your own needs.
Now, let's get started...
Filmora Video Editor - Advanced Animated Video Maker for Beginner & Semi-professional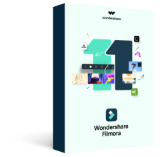 Key Features of Filmora Video Editor:
Best video editing software for beginner and semi-professional
Simple video editing tools including cut, trim, merge video
Easily add transition/image/audio/transition/overlay/elements
Advanced video editing features including speed ramping, motion tracking, color match, keyframing, masking, etc
Advanced audio editing features including audio ducking, audio denoise, auto beat sync, auto synchronization, etc
500+ free special video effects to customize and create an awesome movie by yourself.
Numerous free stock media from Giphy, Unsplash and Pixabay
Top-notch industry-leading Boris FX and Newblue FX plug-ins and live graphics solutions to simplify complex editing tasks
Steps on How to Use Filmora Video Editor to Make Animated Videos for YouTube
Step 1. Launch the program on your Windows or Mac computer, then click "New Project" to open the video editing panel. Hit the "Import Media Files Here" button to load all media files you wish to use in the editing process into the program.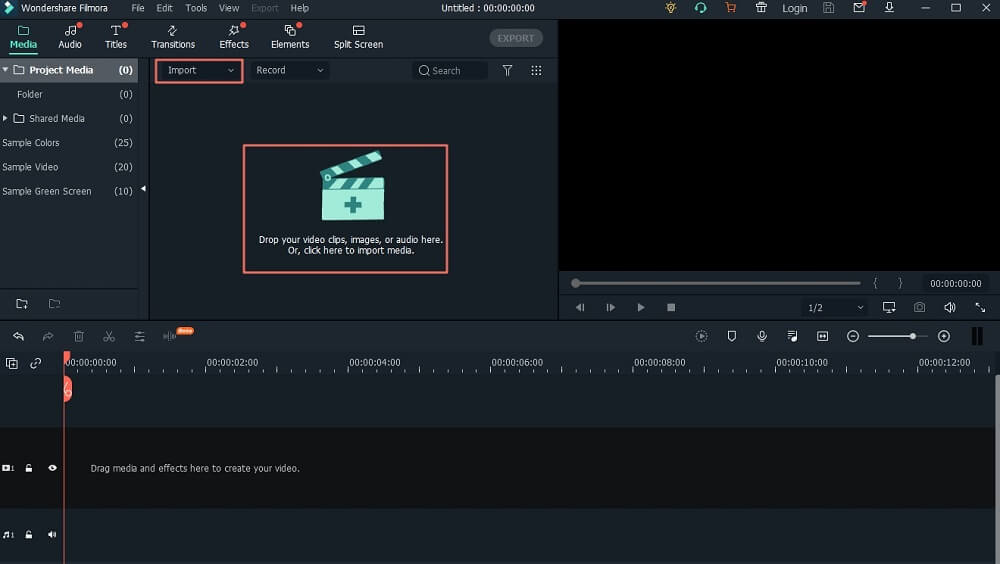 Step 2. Drag and drop the media files into the timeline in the order you like, then you can start to edit and make the animated video as you like:
- Split, cut, and delete unwanted parts from your video. Check detailed steps >>
- Apply an animated intro or outro for your video by clicking the "Title" option. Check detailed steps >>
- Select an ideal transition, filters, or even overlays to enrich your video as you like. Check detailed steps >>
- Pick up a proper background music or sound effects from the "Audio" library, or you can import an audio file as background song.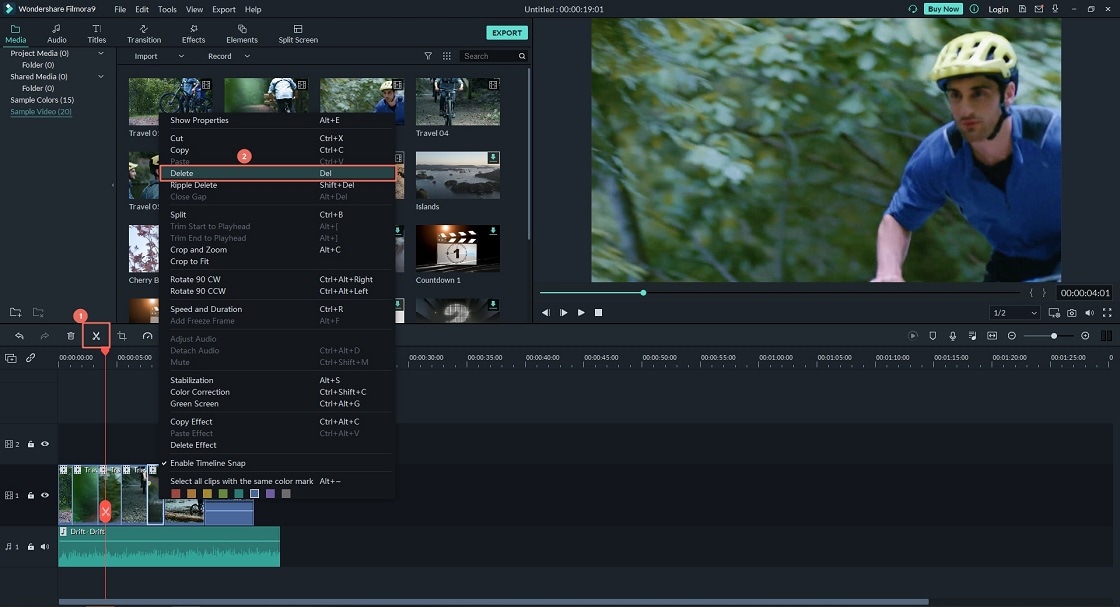 Step 3. When all settings have done, you can preview the animated video in the program, and then, hit the "Export" button to upload the video to YouTube directly.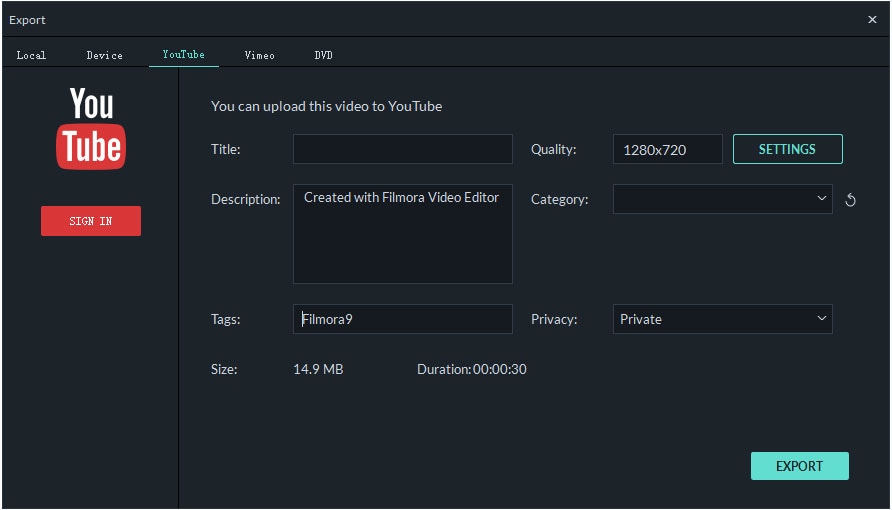 ---
#2: Adobe After Effects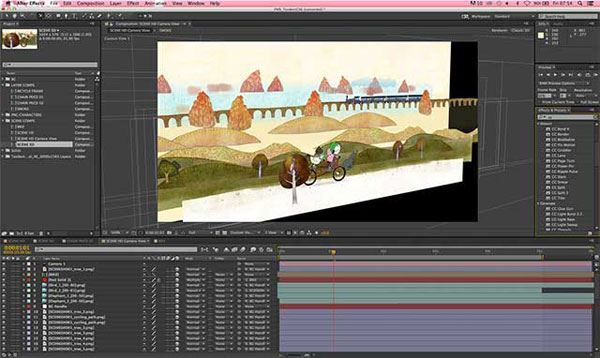 Key Features:
Adobe After effects is one of the most popular animated video maker which is used by most video professionals. It can also be used to make animated videos, but one thing should be kept in mind that you will need a high-end PC to perform the video editing and there is no denying in the fact that the quality of the resultant video will be excellent. There are plenty of beautiful animations already present in the Abode after effects, so, you don't have to download an extra pack for them.
Price: $999 or $19.99 per month
Pros:
Professional-level editing
Available for both Mac and Windows PC
Offline Software for making animated videos
Simple drag and drop features
Cons:
Costly for a beginner
Requires high-level system
Doesn't provide 3D animations
---
#3: Muvizu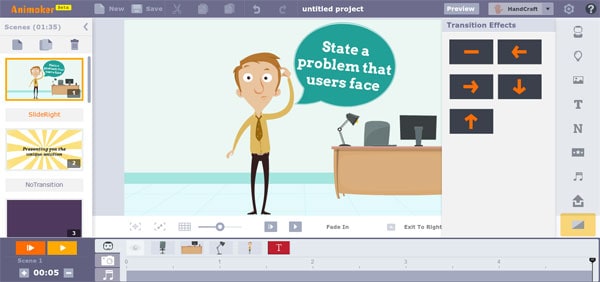 Key Features:
Muvizu is another animated video creator that will let you create the animated YouTube videos in seconds or minutes. The best part about this software is that you don't have to be a professional to use it but the output video will still look like created by an animated video professional. Moreover, there is a vast variety of characters and scenes available in the software and you can edit every aspect of the video to cater to your needs. The resultant video will not only have the perfect scene but the movements of the characters can also be controlled using editing options. Last but not the least feature is lip-synced, which will help you incorporate an audio track perfectly on a character.
Price: Free or $29.99 only
Pros:
Easy to use
Vast variety of scenes and characters
Offline video Creation
Doesn't high-end PC aspects
Cheaper as compared to any other animated video creator
Cons:
Only Available for Windows
Doesn't offer much customization
Don't support Online video saving
---
#4: Wideo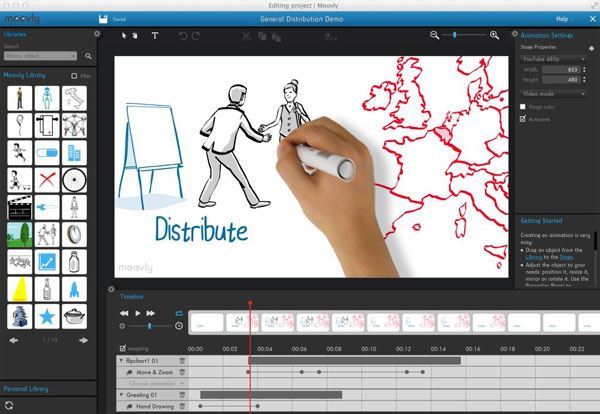 Key Features:
Wideo is an online service that offers plenty of customization options for absolutely free or little price. It is best to make a promotion video for your brand or your presentation at school. The best thing about Wideo is that everything is preset and all you have to do is just select some tools, move them to the editing area, and boom, your video is ready to go. It also provides many tools to edit text, add sounds, or even the links in the video. In other words, it is the best tool to create YouTube animated Videos.
Price: Free or $9/month, $19/month, $39/month
Pros:
Cheapest online animated video creator
Plenty of options available
Best to create promotional videos
Easy to use for every user
Cons:
As it is only an online tool, Doesn't work without internet
Not Suitable for Professional Level editing
Most of the things are preset, So, doesn't provide in-depth video editing
---
#5: Animaker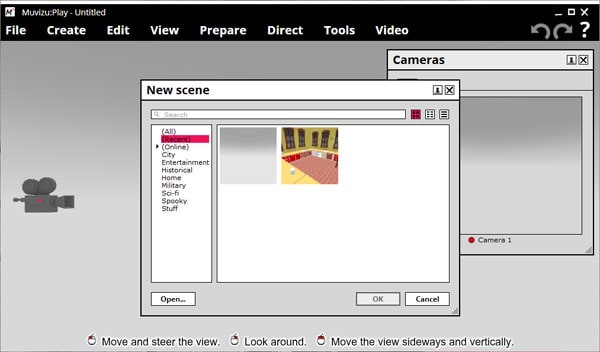 Key Features:
With a list of a handful of features, Animaker is another great online animated video maker tool to make an animated YouTube video. Unlike other online tools, it also provides tons of different scenes and like many other online tools, it also has some preset settings for different things. For example: If you want to make an animated resume, you can always select a template and change it for yourself. Similarly, there are many other things. On the other hand, there are also seven tools to edit every aspect of the video. The videos are mostly created in the form of slides, so, you can change the settings on slides, add more effects, and lastly can also add beautiful transitions between two slides.
Price: Free or $9/month, $19/month, $39/month
Pros:
Provides many preset scenes
Perfect for making school presentation and small videos
Upload videos directly to the YouTube
Cons:
Doesn't offer professional-level video editing
Only available online
Tips:
YouTube Short is a new short-form video experience for creators and artists who want to shoot short, catchy videos using nothing but their mobile phones. That means, it can be your best choice to getting started as a YouTuber as an amateur video creator without abundant experience or a professioanal camera.
---
#6: Moovly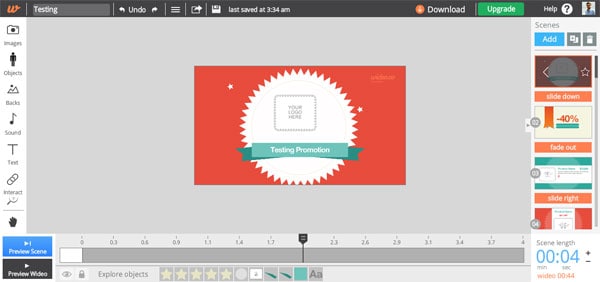 Key Features:
Last on our list is another online YouTube animated video creating tool which provides a sleek user-interface. Instead of having the editor in the same video, the editor is opened in an utterly new windows. The best part about using Moovly is that it is perfect for your everyday presentations. Although it doesn't offer many colorful characters but it is easy to use for some basic level users. Apart from the characters, it also has every setting which a basic level animated video creator should have such as adding text, music, or adding videos to already going on a project.
Price: Free or different prices for different Packages
Pros:
Easy to use
Basic level animated creations
Online Video Saving
Plenty of Output formats
Cons:
No Colorful Scenes and Characters
No Hand Drawing Tool
Separate purchase for different packs, Costly as compared to other online services
---
Write in the End
Now, you've learned 6 different animated video editor for YouTube, which one is your ideal option?
As we said at the beginning, it is hard to find a tool to satisfy all users' need,
so you can find that the above-recommended tools have their pros and cons.
Just compare them and pick up the one which can satisfy your needs, then start your YouTube video editing journey.
If you feel hard to make a decision, I'd like to recommend Filmora Video Editor and Filmora Video Editor for Mac as your first trial option.