Contents
1. Delete Photos on iPhone

2. Delete AV Files on iPhone

3. Delete Apps on iPhone

4. Delete Contacts on iPhone

5. Delete Other on iPhone

6. iTunes/iCloud Remove iPhone
The better part of iPhone is that It allows you to add all sorts of events on the phone calendar app. However, it comes a time when these pieces of information or the calendar events are no longer relevant or out of time, and you need to delete calendar events on iPhone permanently to create room or space for new events. Though you can delete those calendar events manually, the method is not a sure way to completely get rid of them. What you do is to cut the pathway to their primary storage. However, that content is still in your iPhone in other invisible storage and can be recovered using special recovery tools. What do you need to delete iPhone calendar events completely and permanently?
How to Delete Calendar Events on iPhone Securely
To delete contents from iPhone safely, you need an advanced deleting tool that can remove that material permanently from your phone. dr.fone (Mac) - Data Eraser (IS) (or dr.fone - Data Eraser (IS)) is the highly recommended application that is specially designed to delete all the information/data in your iPhone beyond the unrecoverable state. The software comes with three different deletion modes: Erase All data mode, Erase Deleted Files, and Erase Private Data Mode. The program guarantees you secure and safe data removal. It is available online for download.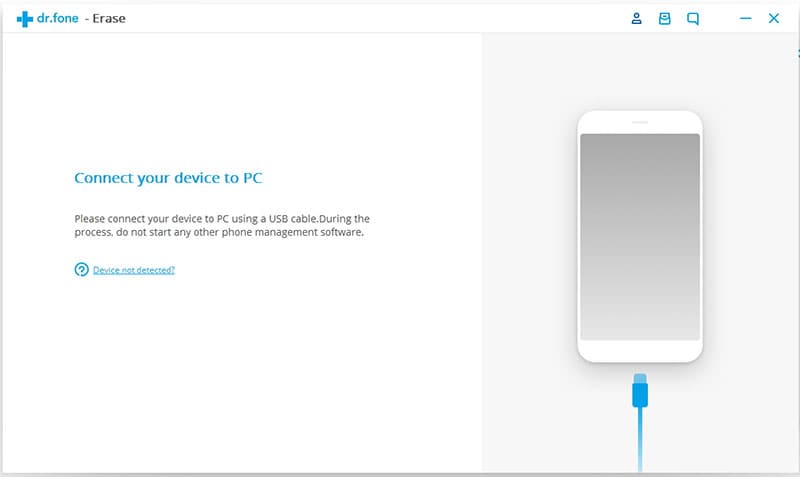 Key Features of dr.fone - Data Eraser (IS):
1. This Data Eraser comes with a simple and easy to use interface and can be used by any person.
2. With the "Erase All Data" deleting option, the program helps you delete everything in your iPhone completely and permanently. As aforementioned, the program comes with three different data deleting modes. This means you can choose which data category you want to delete permanently.
3. Safe and secure data deletion tool. This software guarantees you 100% safety of your deleted content. What is erased using this tool, cannot be recovered even with special recovery tools.
4. With dr.fone - Data Eraser (IS), you can speed up your device. The program helps you remove all the junk files and other apps that affect the performance of your phone.
5. One click erasing tool. With this program, you do not have to wait hours for your iPhone data to be removed. With just a click of a button, your iPhone will be empty, tabula rasa.
Steps for Deleting Calendar Events iPhone Easily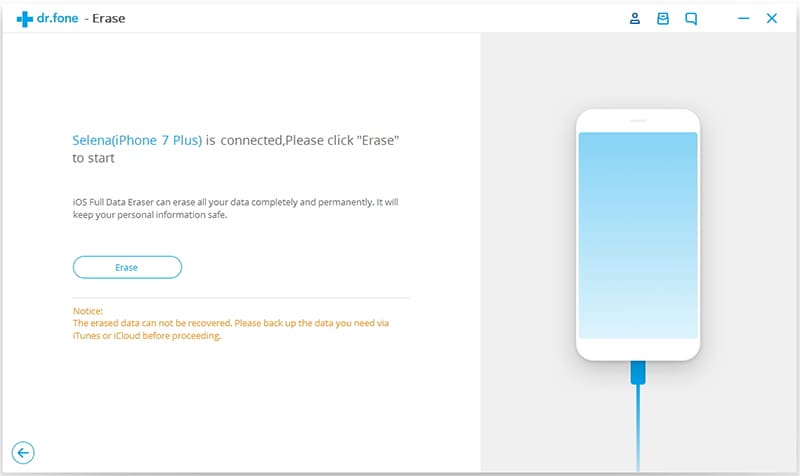 Step 1: Launch the program
Launch the data eraser in your computer. And use a USB cables to connect your iPhone to the computer. After connecting, the name of your iDevice will show on the upper side of the program.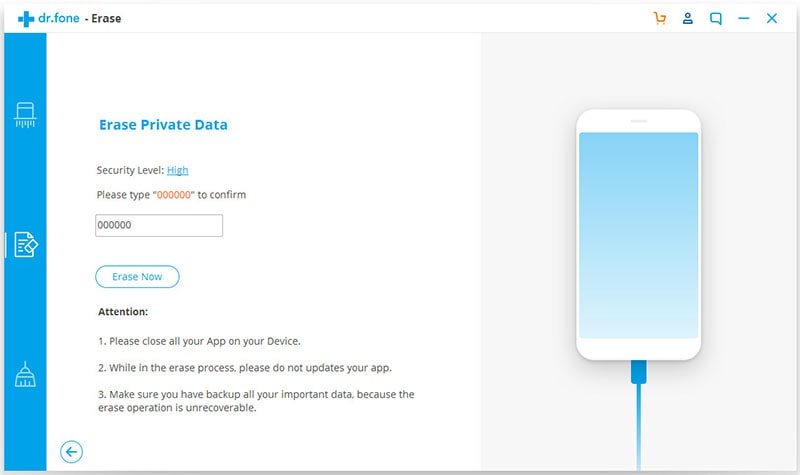 Step 2: Open "Erase Private Data" mode
Click on the "Erase Private Data" mode in the primary window of the program. And click the "Erase Now". The program will start scanning your iPhone to locate calendar events and private files.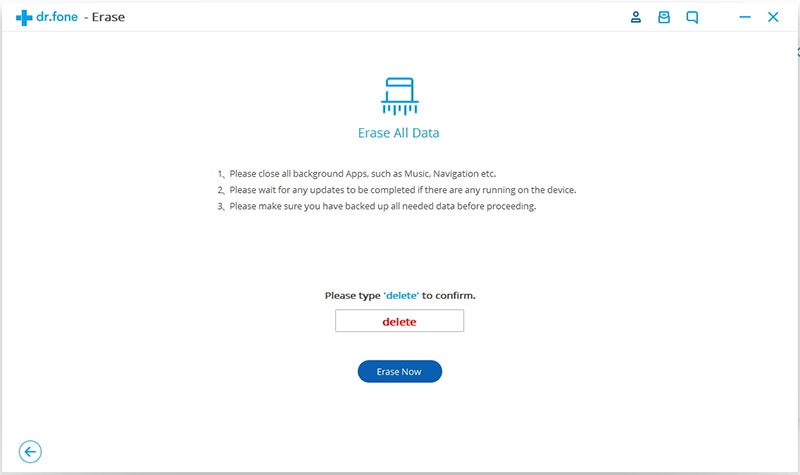 Step 3: Start to erase iPhone calendar events
When the scanning is over, check the "Calendar" option and click "Erase Now". You will get a pop-up windows. Type the word "delete" to confirm that you want to delete the calendar events permanently from your iPhone. The program will start the erasing process.
You must ensure that your iPhone is connected to the computer throughout. Besides, calendar events, you can also erase other files permanently. They will never be recoverable in the future no matter the choice of the recovery tool.