Contents
1. Delete Photos on iPhone

2. Delete AV Files on iPhone

3. Delete Apps on iPhone

4. Delete Contacts on iPhone

5. Delete Other on iPhone

6. iTunes/iCloud Remove iPhone
If you have used an iPhone for a long time, you know how it feels when it's very slow because of too much "other" data on iPhone that you may, in fact, not need. A slow iPhone is not only inconvenient but also, nuisance and only serves to slow down operations. So you must need to know how to delete other on iPhone. If so, you need to get a software that will help delete other data on iPhone, so to speed up your iPhone. If looking for one, look no further! Here is an easy solution for you.
How to Remove Other Data from iPhone
dr.fone (Mac) - Data Eraser (IS) (or dr.fone - Data Eraser (IS)) is the tool you need. It helps you wipe the "Other" data and any other unnecessary information including deleted data. What most of us do not know is that data already deleted, can be retrieved if someone has a tool that does so. If this happens, you become insecure, and it might land your credentials in the hands of data criminals. To stop it from happening, you need to clear all your private data especially when you plan to sell or donate your iPhone. It helps you carry out such activities conveniently and without much hassle.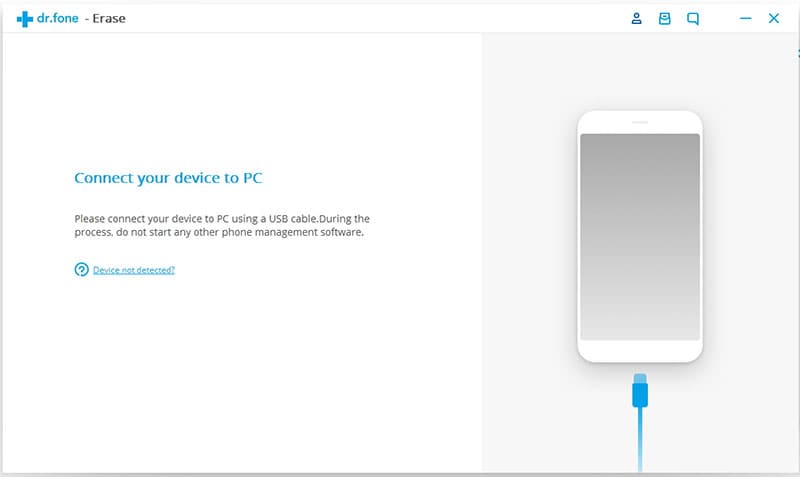 Key Features of dr.fone - Data Eraser (IS):
Permanently delete previously deleted data.
Erase everything on your iPhone forever.
Clean all the junk files and uninstall apps that you don't use.
Compress your photos, so you free up space for your device.
Clear your private data to protect your personal information.
Steps on how to get rid of other data on iPhone
The first thing you need to do if you want to delete "Other" on iPhone is to download dr.fone (Mac) - Data Eraser (IS) then install it on your Mac. Once it's fully installed, use a cable preferably a USB, to connect your iPhone to Mac. Mac will detect the device immediately. You can then go ahead to process iPhone other data removal by following the below steps.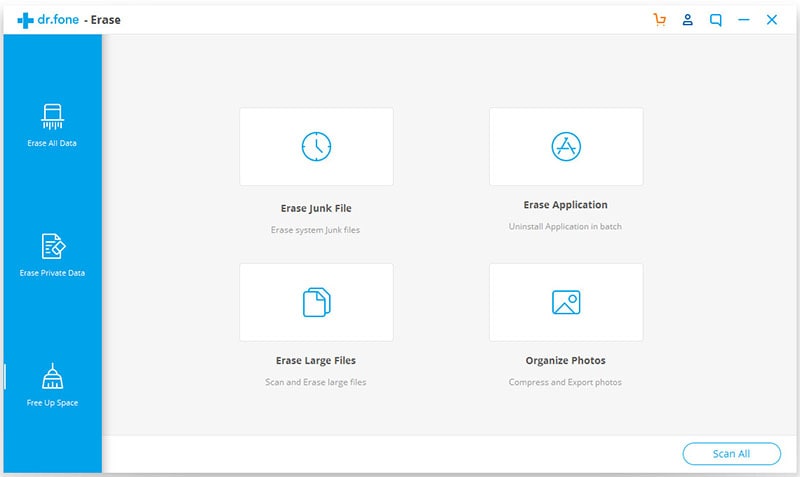 Step 1: Select an erase mode
On the left of the sidebar, click "Express Cleanup". On the right side of the window, you'll see the last date you cleaned your device and how much space you were able to reclaim.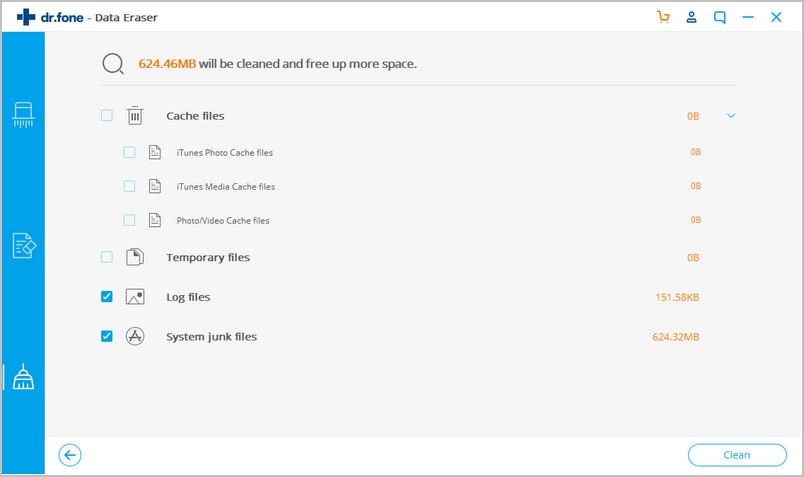 Step 2: Scan other data on iPhone
At the bottom right, click "Start Scan" to scan your device for "Other" data. All the "Other" data will be displayed together with the amount of space that each file occupies. You can go ahead to click the number to check the details of each of the files.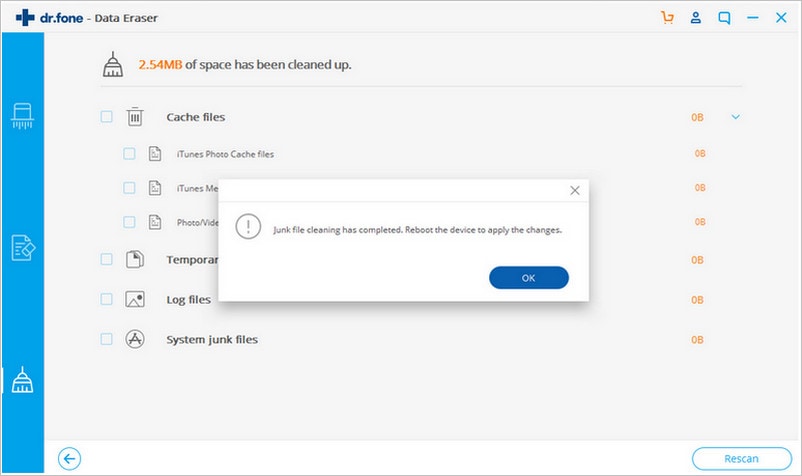 Step 3: Start deleting other on iPhone
Check the "Other" data files and click "Cleanup" to delete data and speed up your device. A pop-up window will show the results of the cleanup.
Deleting the "Other" data on your iPhone using dr.fone - Data Eraser (IS) is as easy as shown above. You can erase the "Other" data anytime from the comfort of your home and speed up your device. Get the software today and enjoy high speeds on your iPhone.