Contents
1. Delete Photos on iPhone

2. Delete AV Files on iPhone

3. Delete Apps on iPhone

4. Delete Contacts on iPhone

5. Delete Other on iPhone

6. iTunes/iCloud Remove iPhone
In your iPhone, you could be having personal emails, passwords, and login information that you would not want fall in the wrong hands. Therefore, before selling or giving out your iPhone, you must get rid of all these pieces of personal information. So how to delete everything on iPhone? Note that manual deletion does not remove the data completely from the iPhone. Instead, it only removes the pathway to the information. However, the data is still recoverable with special data recovery tools. To erase the content permanently, you need an advanced data erasing tool.
How to Delete Everything from iPhone
dr.fone (Mac) - Data Eraser (IS) (or dr.fone - Data Eraser (IS)) is the tool you need to achieve that. This is an application that helps you clean up your iPhone with just a click of a button. It comes with different options to delete data from iphone, including erase all data, erase deleted data, and erase private data mode. This program guarantees secure and safe data clearance. No data cleared using this tool can be recovered even with the most advanced data recovery tool.
Key Features of dr.fone - Data Eraser (IS):
With it, you can boost the speed of your device by removing junk files and unused apps that tend to affects its performance. With SaferEraser one click cleanup, your device will perform at optimal speeds.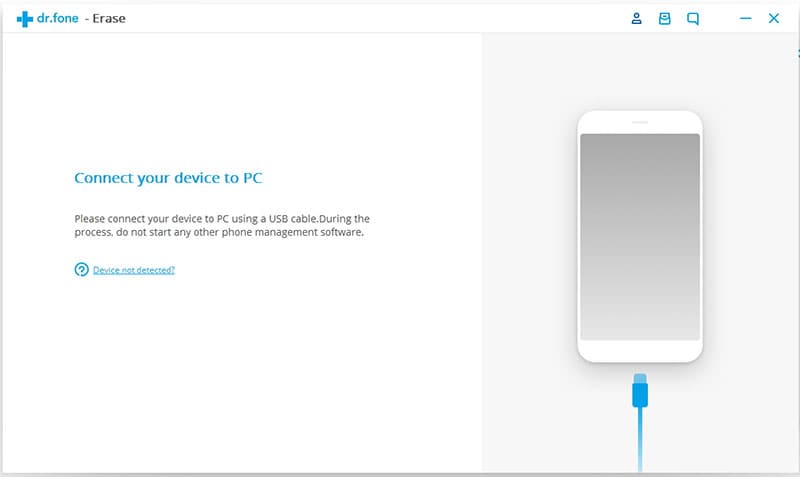 The program comes with three different data deletion mode. This mean that you can choose which data to erase. You can choose to delete everything, or a particular category, say messages or videos.
The software deletes the phone content permanently from your iPhone thereby protecting your personal privacy.
With "Erase Deleted Files" option, you can remove all the deleted files on any iDevice permanently.
The software can help you free up more space for you phone storage. With photo compressor mode, you can compress photos to create more storage space. Also, removing of junk files and unwanted files creates more storage space.
Steps on How to Delete Everything on Your iPhone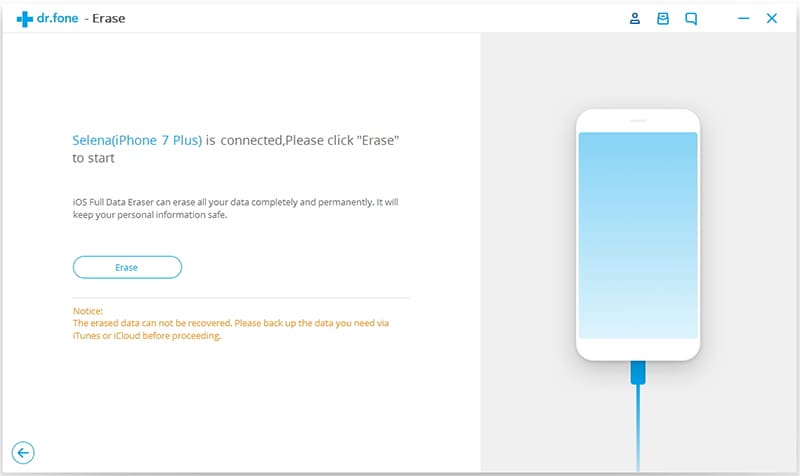 Step 1: Download and install the data eraser
Download and install the dr.fone - Data Eraser (IS) on your computer. And double click on its icon to launch it.
And then connect your iPhone to the computer using the USB cables. After the phone connects successfully, you will see its name on the upper side of the program.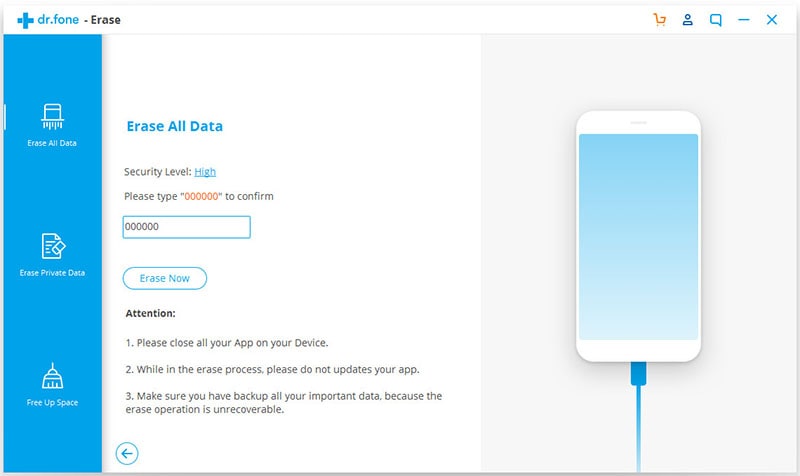 Step 2: Select a data erasing mode
To delete everything from iPhone, click on the "Erase All Data" mode in the primary window. Here you can remove everything from jailbreak and non jailbreak iPhone.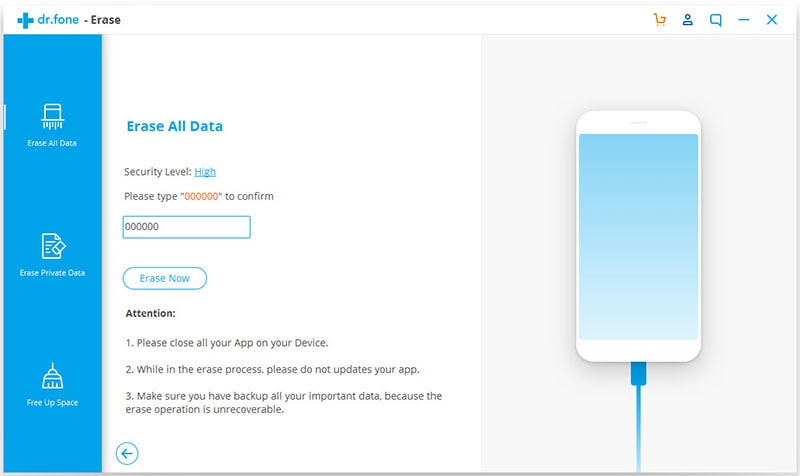 Step 3: Start to delete data from iPhone
Now click "Erase Now" to open the erasing window. In the window, type the word "delete" to confirm that you really want to delete everything in your iPhone. The program will scan everything in your iPhone. After the scan is complete, click on "Erase Now" to begin the deletion process. Ensure that your iPhone is connected to the computer throughout.
Once the deletion process is complete, you will see the word "completed" on the primary window of course, with an image of your iDevice.
How to Delete iPhone Account
If you want to delete your iPhone account, here is the way to go about it.
Step 6
This is the last and final step. Here, you will have to enter your apple id password to remove your iPhone from "find my phone" and the turn off "activate lock."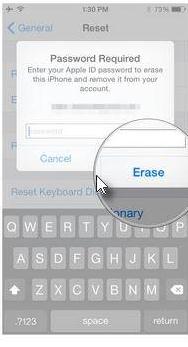 Once you are through will all these steps, your iPhone account will be deleted. Though the method tends to delete the account, it is not a sure that your content will be completely unrecoverable. Use dr.fone - Data Eraser to erase everything in your iPhone without much struggle. This software is that very easy to use.