Contents
1. Delete Photos on iPhone

2. Delete AV Files on iPhone

3. Delete Apps on iPhone

4. Delete Contacts on iPhone

5. Delete Other on iPhone

6. iTunes/iCloud Remove iPhone
Anyone who is using an iPhone has encountered the challenge of deleting old music, apps, videos and other data types you keep on downloading. Excess data on your iPhone will take up precious storage space and slow down your phone. An iPhone is a very user friendly mobile phone that is clearly a one stop gadget for any person. Overtime, you will find that you have accumulated excess data and information on your mobile iPhone and is in desperate need to delete this data. So how to delete downloads on iPhone is one of the most common question on iPhone users dedicated sites. No worry! Here is an easy solution for you to delete any old or redundant data from an iPhone.
How to Delete Downloads on iPhone 5, iPhone 6S, and Others
dr.fone (Mac) - Data Eraser (IS) (or dr.fone - Data Eraser (IS)) is the perfect tool to delete old data from your iPhone device. It is easy to use and has a user friendly interface. This dr.fone - Data Eraser (IS) which will provide you with a comprehensive data erasing solution, including delete everything data on iPhone, erase deleted files from iPhone, compress iPhone data and clean up iPhone data.
Key Features of dr.fone - Data Eraser (IS):
Delete data permanently and safely.
Clear private data and free up space.
Speed up your device by clearing all junk files.
Protect your call logs, messages, videos, photos, etc.
Compress all your photo email attachments without compromising their quality.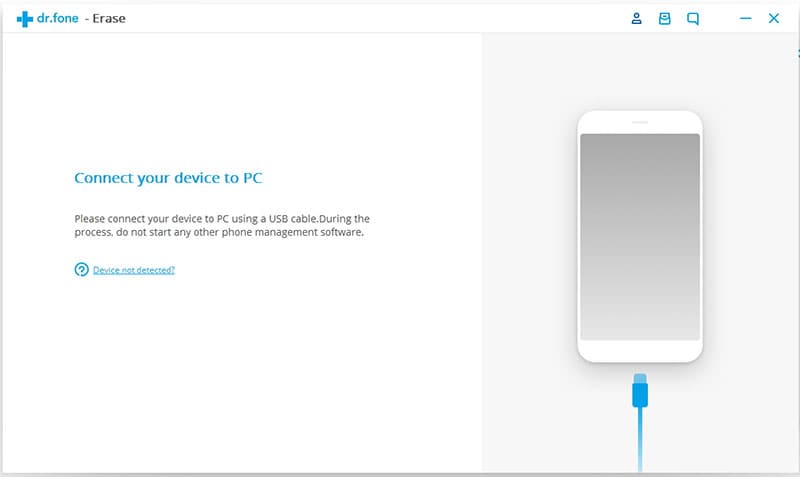 Steps on how to delete a download on iPhone
Deleting old downloads data from your iPhone is very easy. Follow these simple steps to successfully free up more storage on your phone.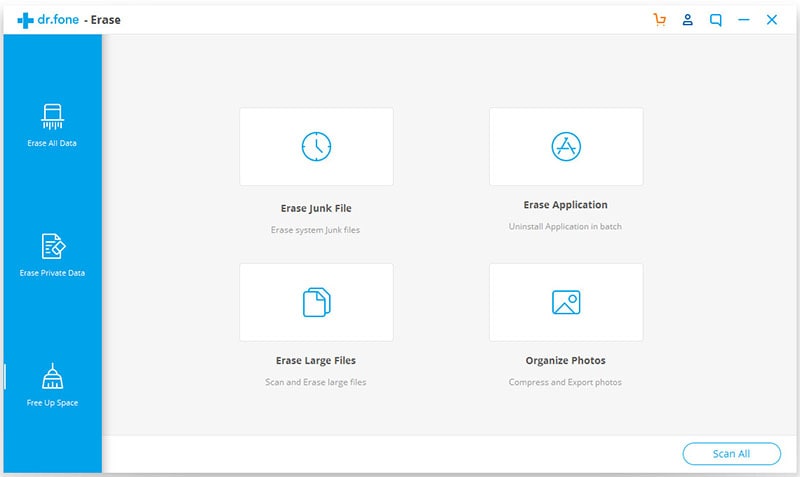 Step 1: Run the data eraser
Download and install the dr.fone - Data Eraser (IS) on your PC or Mac. Launch the program and connect your iPhone to the Mac with a USB cable .
From the interface, select the "Express Cleanup" option on the right side of your screen and then click the "Start Scan" button.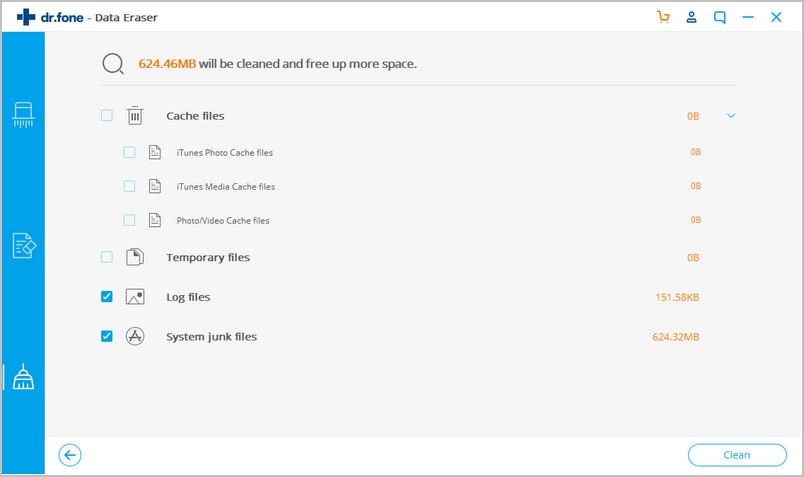 Step 2: Scan previous downloads on iPhone
The data eraser should begin to scan your iPhone for junk files and present a progress bar showing how many junk files have been detected for deleting and their size.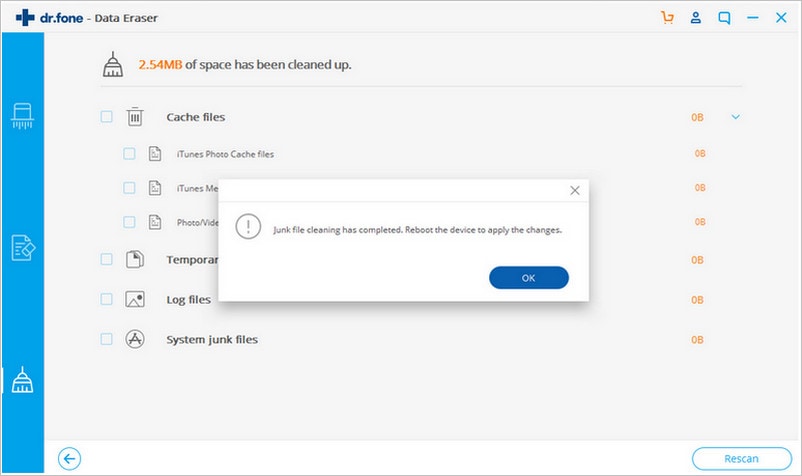 Step 3: Start to delete downloads on iPhone
After completing the scan which will take a few minutes, the program will display all the junk files, including downloads on the screen. You can click on each number and view the files to be deleted. Check all the junk files you want deleted. Then click the "Erase Now" button to delete the junk files you have selected.
After deleting all the junk files, a new pop up window will appear indicating the clean up result and the amount of storage space freed.
These steps will help you to permanently delete all the downloads on your iPhone freeing more storage space and allowing your iPhone to function at optimum speeds. dr.fone - Data Eraser (IS) is the ideal junk files erasing software available. Get it today.