Contents
1. iDVD Download
Did you know that the iDVD was created by the Apple Company for their different operating systems and mainly for DVD creation? Yes, you read it right. It is for that reason that iDVD allows its users to burn all forms of media from movies, digital photos and even music songs. Different iDVD versions come with tutorials where you can learn how to do this among many other things. Here are tips about iDVD download that you should know.
Part 1: iDVD Download for Full Versions
The iDVD application includes various specific features that were added on to each version. Every time there was an improvement or upgrades of the application. Each version of the iDVD can be found on the Apple website.
Here is a table showing the different versions iDVD download, when they were released and their unique features.
| Year of release | iDVD versions | Features | Free Download iDVD |
| --- | --- | --- | --- |
| 9th January 2001 | iDVD | | |
| 17th July 2002 | iDVD 2.1 | Motion menus. DVD –ROM was added for data support. | Download iDVD 2.1 |
| 14th July 2003 | iDVD 3.0.1 | Themes from the first version were omitted. Users are now able to customize some parts of their videos and pictures. Editing, encoding, highlighting and burning enhancements. | Download iDVD 3.0.1 |
| 2nd March 2004 | iDVD 4.0.1 | Themes from the second version were omitted. 30 seconds was no longer the limit for menu loop. The users could loop for a longer time hence improved reliability. | Download iDVD 4.0.1 |
| 14th April 2005 | iDVD 5.0.1 | Numbering of drop zones. In one menu, each and every drop zone could be edited. You could go to wherever place you wanted on the menu. Stability and compatibility of major Apple apps was enhanced. | Download iDVD 5.0.1 |
| 25th October 2007 | iDVD 6.0.4 | Users could make their projects in widescreen aspect ratio. | Download iDVD 6.0.4 |
| 4th June 2009 | iDVD 7.0.4 | All the themes from the first two versions of iDVD were restored. You can add comments and titles to images. | Download iDVD 7.0.4 |
| 18th January 2011 | iDVD 7.1.1 | None | Download iDVD 7.1.1 |
| 11th July 2011 | iDVD 7.1.2 | DVD and motion menus are easy to use. This version was integrated with different apple stores like the iTunes and iPhoto. | Download iDVD 7.1.2 |
iDVD Download Free Sources
Other than that there are other free download sites which will not require you to use the money to download iDVD for free. Among them are:
Downloadplex.com: This site only offers iDVD 7.0.4 and iDVD 7.1.1 as well as explains to you the features of the version you download.
download.cnet.com: On this site, you will get the iDVD 7.1.2 updated and ready to download.
softonic.com: This site offers you iLife '11 package for free whereby you will find the iDVD application in that set. You can upgrade it to the version you so please on the Apple website.
techhail.org: This site offers iDVD 7.0.4 together with iMovie 8.0.3 application for free.
mac.softpedia.com: This site offers free software programs for Mac computers for free. You can get the iDVD for free there.
You will however find the iDVD in the form of a torrent file. The disadvantage of downloading iDVD for free is that the iDVD file is frequently large and might take a long time to download. So you will require some patience. The alternative to this is to purchase it if you are in a hurry to get the application. After you have installed the iDVD application, you can always upgrade it in the Apple website to the version you so wish.
Part 2: iDVD Download for Mountain Lion
The iDVD versions are just part of the iLife applications Apple has to offer. Each version has its own iLife number. Well, Mountain users do not have iDVD for your Mac machine because the new Macs do not come with iDVD. You however have to look for a way to author your movies or media. The first thing to do is find an iDVD for Mountain Lion and download it.
While you will not find any download link for iDVD from Apple, you can still get the application elsewhere. You need to look for a site offering you iLife box with iDVD in it. iLife '11 is the most recommended and you can find it from Amazon where you will need to purchase it. Then follow the below steps to process iDVD download for Mountain Lion.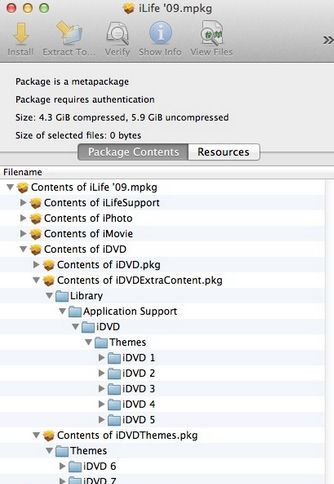 Step 1: Once you have installed the package, you can click on the box to open it.
Step 2: Then follow the necessary steps until you reach the point where you see somewhere written 'customize.'
Step 3: Select that option and check the iDVD as well as the extra iDVD contents. That will allow you to enjoy all templates that come with iDVD.
Step 4: Continue following the instructions and once you have completed, restart your computer, and you can access the iDVD from there.
Part 3: iDVD Download for Lion
If you are a lion user and wondering where you iDVD application is, you need to download and install iDVD for Lion on your computer. That is because iDVD does not come on most Lion operating computers. The solution however is to buy the iLife '11 box which will help you in getting the application, and you can install the iDVD from there. The downloading and installation process is the same as the one for Mountain Lion operating system. You can get the iLife '11 box from Amazon. Follow the same steps as for the mountain lion, and once you restart your computer you will be able to access the iDVD application.
Part 4: iDVD Download for Mavericks and Yosemite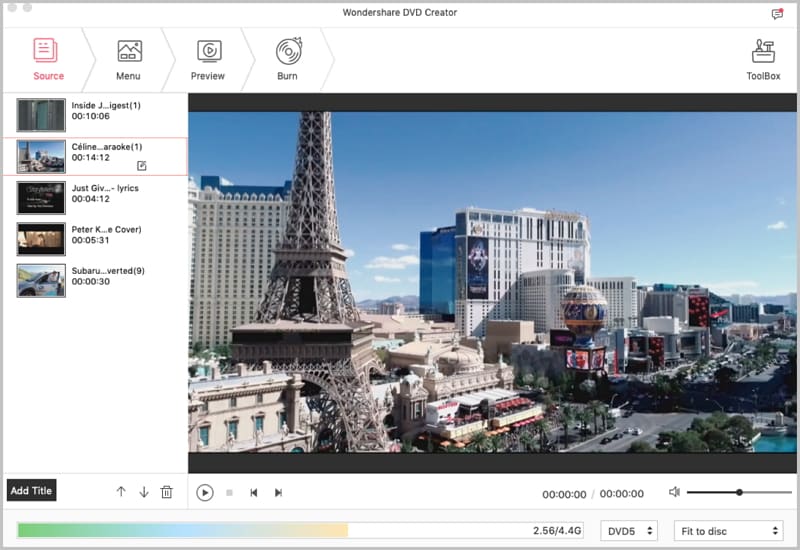 If you are a Mavericks users and looking for an iDVD for Mavericks alternative? Well, not to worry because there are several alternatives to the iDVD for Mavericks users. For example, the iSkysoft DVD Creator for Mac application is one of the best iDVD alternatives you can get. It is also an iDVD for Mac OS X 10.10 Yosemite. There are several DVD formats that cannot be watched from all devices. With this alternative to iDVD, DVD Creator for Mac allows you to convert the videos from whichever formats you want to DVD. Then you can burn them and watch them from any device you so wish like.
Part 5: iDVD Download for Windows PC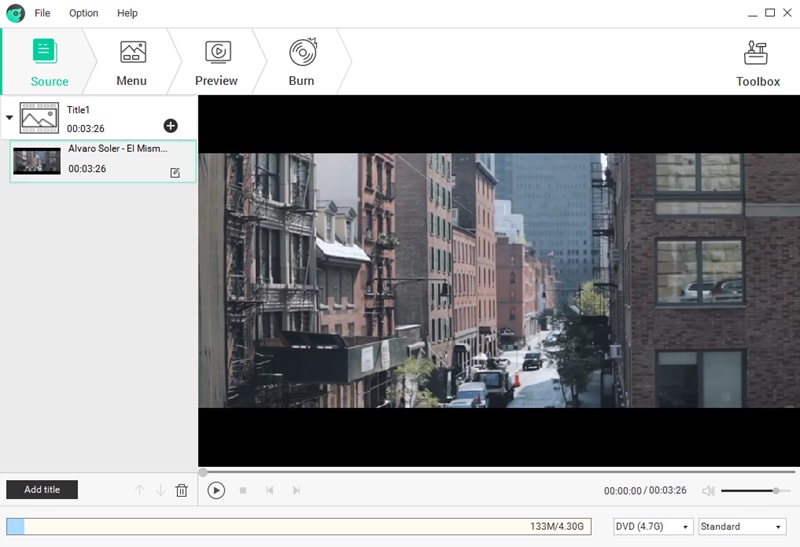 The iDVD is quite a valuable tool to have on your PC. It allows you to deal with your media as well as add a special personalized touch on your movies, photos and other videos. It is mostly for Apple products. If you are however using a computer operating on the windows operating system platform, there are no iDVD for Windows.
There are however several iDVD for Windows alternative applications like iSkysoft DVD Creator for the different versions of Windows. This program offers you a wide range of options which you can convert your videos to DVD on Windows easily. You also can get the best editing features for your photos, music as well and if you can as well burn them in a disk. You can burn downloaded videos at very high speeds and still produce quality DVDs with this alternative.