iDVD does not fully support MP4 format video files. When you want to burn MP4 in iDVD, you might get MP4 corrupted for the reasons that MP4 format and its codec are not supported by iDVD. MP4 files are container files that may include video data that was encoded in a format that iDVD does not recognize. Because of this shortcoming, many users of iDVD are unable to create DVDs from the MP4 files they downloaded from the Internet or created with their cameras. However, that is not the end of burning MP4 in iDVD. Here is the best solution for you.
iSkysoft DVD Creator for Mac is a great iDVD alternative that allows you to burn DVDs on your Mac from a wide variety of video formats. In addition to MP4, this alternative to iDVD is packed with features that users need to create memorable DVDs.
Foolproof drag and drop workflow that allows the user to create DVDs from a wide range of common formats.
Powerful video editing tools that let you add your creative spark to your movies. Add a wide range of effects and adjustments to your videos including scene transitions, text, background music and many more.
Create professional looking DVD title menus that feature static or dynamic images. Choose from dozens of menu templates to give your DVDs the look that you want.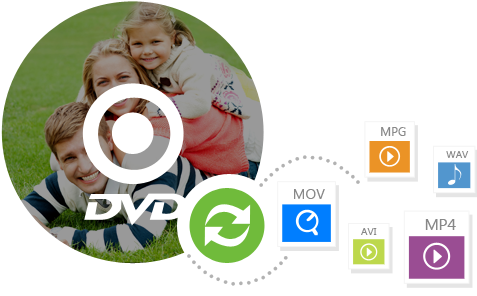 The Process for Burning MP4 to DVD Could not be Simpler: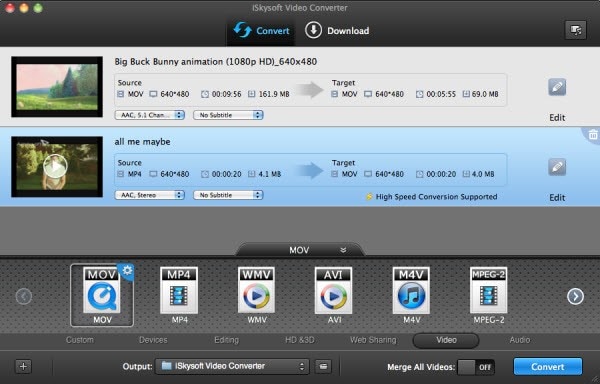 Directly Convert MP4 to iDVD Compatible Format
Alternatively, you can directly use iSkysoft Video Converter for Mac which will allow you to convert MP4 to iDVD supported format. This will allow you to continue to use iDVD to burn MP4 files without having to perform a long series of extra steps to do so. In addition, iSkysoft video converter supports many online formats such as videos from YouTube, Vimeo, and more. If you want total control over your video experience, iSkysoft Video Converter is what you are looking for.