Contents
2. iOS 9 Features

3. iOS 9 Preparation

4. Download & Install iOS 9

5. iOS 9 Troubleshooting

6. iOS 9 Tips

7. iOS 9 Apps & Software

8. iOS 9 Resources

9. More about iOS 9
There might come a time when you want to backup data from an iOS 9 device to your Mac PC. It could be because you do not want to lose important information just in case something happens to the iOS 9 device, because you want to transfer music or videos to your Mac PC, and so on. Whatever reason that you may have to back up the data, you need to make sure that the process is handled safely. There are various software programs that you can use to back up your data from the iOS 9 device to a Mac, but MobileTrans for Mac ( or MobileTrans for Windows) has proven to be very outstanding.
This is a very easy-to-use phone transfer tool that allows you to transfer music, videos, contacts, messages, apps and other forms of data between iOS 9 and Mac with absolute ease. If you want to upgrade to a new phone, switch to a new phone, or backup your data, this software program will make that super easy for you. Everything that you will transfer from your iOS device to Mac will be in the same quality after the transfer process is complete. You can also restore back to your phone the data that you have backed up on your Mac PC with one click.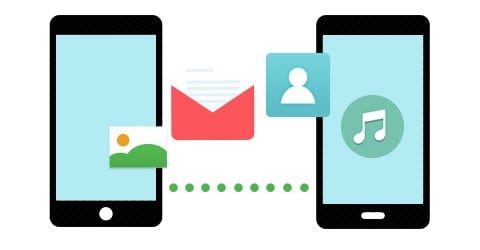 Why Choose This Phone Transfer:
This application has a wide array of amazing features. The following are a few of them.
It allows you to backup phone data to Mac and restore it without interfering with the original quality.
You can use it to erase your phone permanently if you want to sell it and you do not want the buyer to access your private information.
It is supported on many phones as well as different networks.
It allows you to transfer files from iTunes to your phone very easily.
It supports transfer of iCloud backup to various devices.
Steps to Backup Data from iOS 9 to Mac
To be able to back up data from your iOS 9 device to Mac PC using this software program, the following is what you need to do.