Do you want to transfer all the data of your old android phone to your new iPhone that you are using? There must be important data in your Android phone like the contacts, the photos, music, and videos that you might need to transfer to the new iOS 10 iPhone or iPad.
Most of the Android users are worried about losing their important data when they switch from Android to iOS. The good news is, there are applications that you can use for just the purpose. With the function of "Move to iOS" in iOS 9, to transfer data from the Android to iOS is a simple task. It just can't be simpler than this. The files that you are transferring will remain the same. The basic principle of these applications that help in transferring data from the Android to iPhone is that the data that needs to be transferred is stored in a cloud server or a desktop. These data, is then synced to iPhone. Thus, data transfer is complete in the easiest and the most convenient of manner.
While there are quite a few good data transferring applications similar to "Move to iOS" that you can use to transfer data in your Android to iOS 10 or iOS 9 iPhone. These apps are either sharing them over local network or made an ad-hoc local network to transfer the files. Given below is a list of apps like "Move to iOS" that can help in transferring data from Android to iOS:
1. Xender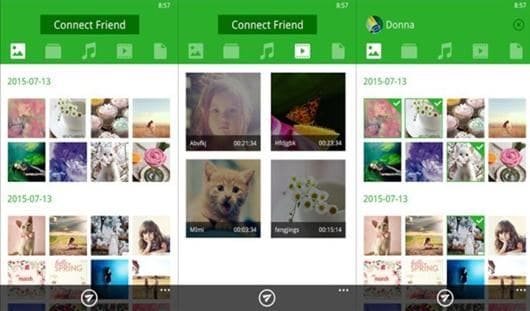 This is an application that can be used to transfer data from Android to iPhone. All kinds of data can be transferred using this application.
---
2. Dropbox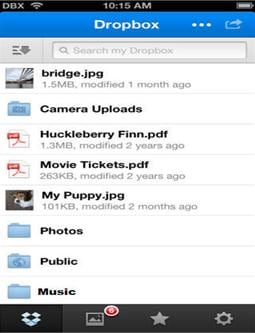 It is an application that can be used to transfer data from Android to iPhone and back. It is a cloud base service. You can get 2GB of free space, and then there is the paid version.
---
3. iSkySoft Phone Transfer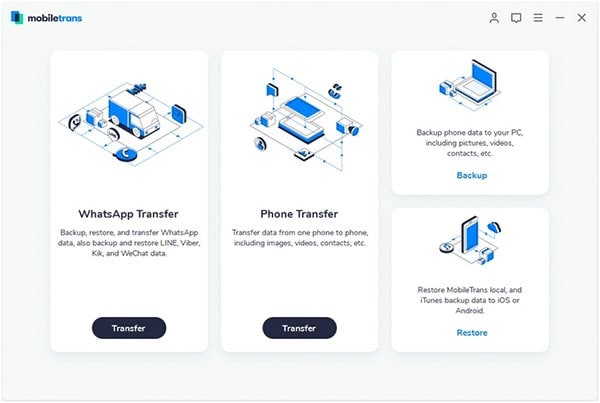 MobileTrans for Mac ( or MobileTrans for Windows) is one of the best mobile application for transferring data from one device to another. It can be used to transfer data between devices smoothly and securely. All types of data like contacts, messages, audio files, video files, and photos can be transferred from one page to another. To transfer you need to launch the application. Go to the phone transfer window. Now connect your phone (iPhone 8 supported) containing the data to the Mac or Windows you are using. You can choose the source phone and the destination phone by connecting two phones together.
Now select the contents and "start copy". The program will automatically copy the data from the source phone to the destination phone.
---
4. WiFi Photo Transfer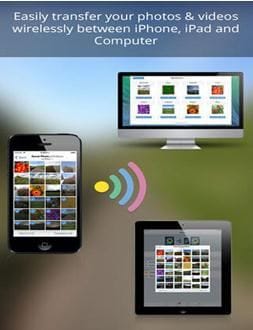 It is an app that can be used to transfer pics from the Android platform to the iOS platform. It is generally used to do mass transfer of photos and videos too.
---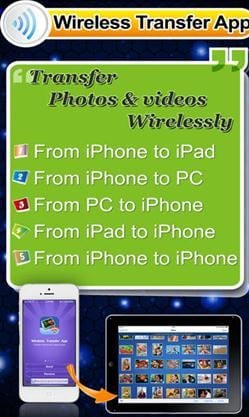 As the name suggests, this application is mainly for transferring photos from the Android from the iOS devices. It can be used with multiple platforms. It preserves metadata of the pics being transferred through it.
---
6. Image transfer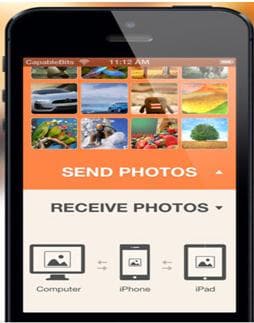 If you use this application, you do not have to use any USB cable. With the help of this application, you can easily transfer photos and images stored in your phone. Now, you just need to connect your phone to a WiFi device and make the necessary transfers. You do not need to use email ID either.
---
7. Fast File Transfer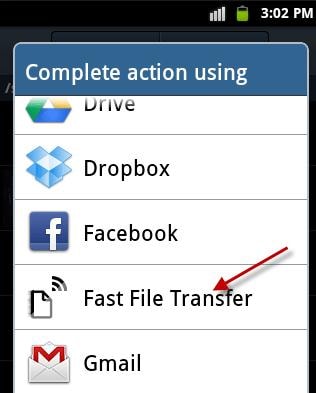 It is a simple application that allows sending of large files using the Wi-Fi network. The app will allow the iOS device to log onto the Wi-Fi network. It is faster than Bluetooth in transferring the files and data from the Android platform to the iOS.
---
8. Feem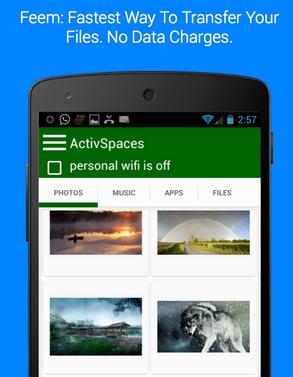 It is a simple, yet elegant app for Andoid to iOS transfers. It allows hassle-free download on both the devices. Just enter the username of the friend or the person you'd like to transfer to and the files are transferred automatically.
---
9. Instashare
It is a multi-platform application that can be used to share and send files from Android to iOS. Using the application is simple and a free version is available for the mobile platform.
---
10. Sharable
It is another file transfer application that can be used using the Wi-Fi technology. It is an application that works like Instashare and is completely free. It can be used on Android, iOS, Windows, and Mac. With it, you can easily transfer data from your Android phone to a iOS device.
---
Tips on Transferring Android to iOS with "Move to iOS"
Lets see how an application like Move to iOS can help in transferring data from Android phone to the iPhone.
Transferring contacts with "Move to iOS"
This application will wirelessly transfer data like the contacts, message history, videos, camera photos, web bookmarks, mail accounts, and calendars. In addition to that you can also transfer details like the message history and other important information that you might have stored in the Android phone that you were using. It is also possible to transfer free apps that are available on both the Android as well as iOS stores. Apps like Facebook, Twitter, and YouTube has both Android and iOS versions. Thus, you can quickly get back on the social media platforms with your friends and families, once the transfer of old phone data to the new has been done successfully. If you are using any paid applications, it will be added to your wishlist in the iOS store automatically, so that you can download and use those in your iPhone too.
Apple has confirmed that, if you use an application like "move to iOS", no amount of your personal information will be leaked or misused. Once the process of transferring data is complete, Google will help and prompt the users to recycle the phone unless a new phone is bought.
Transferring Mails, contacts, and calendars
If you are using an iPhone, you will be able to use from a long list of emailing service providers. This includes Yahoo, Exchange, and of course Google. If you are using a completely different emailing account for your Apple ID or have multiple email accounts to manage,you can still transfer everything smoothly between your Android and iPhone. Furthermore, if you are setting up iPhone, you can use the existing email account for your Apple ID. During the setting up of the iPhone for the first time,you can choose and include contacts, calendars, and notes that are linked to the email account that you are setting your iPhone with.