Contents
2. iOS 9 Features

3. iOS 9 Preparation

4. Download & Install iOS 9

5. iOS 9 Troubleshooting

6. iOS 9 Tips

7. iOS 9 Apps & Software

8. iOS 9 Resources

9. More about iOS 9
Have you ever wished if your device could be your companion? Learn from your habits and map your preferences to perform automatically. A device that could make your work easier, sort your contacts, mails, read out and reply to messages, play music at times you generally like to listen to your favourite tracks or remind you to perform some task just like an assistant. Well you may feel that's too much to ask from a phone. Well think again!
Apple has recently launched a very innovative product into the market. This product is called the "Proactive Assistant". It is a smart personal assistant for the users. This is an application which works in sync with the Siri and this has not just made the device smarter, but the results are unbelievable. Apple launches the Proactive against the Google Now. The assistant can perform actions that just make the experience one of a kind. It can produce notifications, reminders and perform some action and also schedule some processes based on the preferences and general action of the user.
Part 1. What Can Proactive Assistant Do in iOS 9
Though the possibilities are enormous, but those that we can expect and what developers know about are not less. Here is a list of some available functionalities that the proactive can perform. The Proactive assistant is a step closer to artificial intelligence. The application monitors users habits and preferences and produces outcomes depending upon the those details.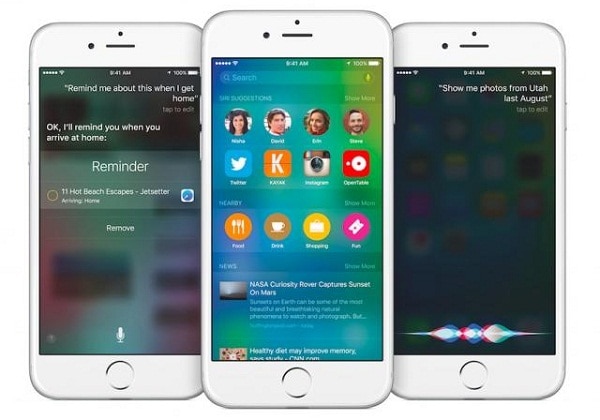 It can anticipate results based on your geographical location, if the user performs any specific action at some place on regular basis. For instance, in the picture above, it is telling you how long it would take you to reach home, estimated on your current location and how the traffic is at that moment.
You can set reminders to perform some actions and the device would do that for you.
It suggests contacts based on the frequency and location for call or text. Thus, in place of opening up the contacts and search for the contact in the list, just swipe left on the home screen and you can find that there.
It can also suggest you apps based on the frequency or usage time. The list contains as much as 8 applications as suggestions, but also you could edit the list as per requirement.
It can learn your habits, thus it means if you listen to music at some time of the day, thus whenever you plugin the earphones, the music plays automatically.
Also it can suggest you to read news, also certain sections, the one you prefer to read.
If you access the locations, it would suggest you the nearby locations or the places that suit the categories you look up for at regular basis.
Now when this links up with Siri, its functionality multiplies. Simply use some Siri command and your device would redirect it to the Proactive and thus the functionality.
The smart caller id function suggests the contacts by accessing the mail or other sources if the contact details for that number are not visible.
Part 2. How to Use Proactive Assistant in iOS 9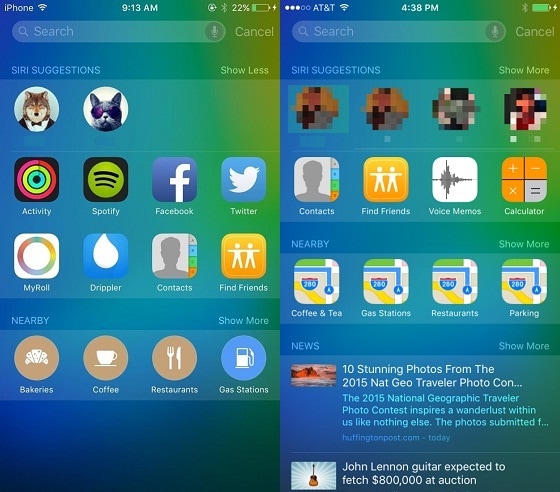 All you need to do is to enable the Proactive Assistant and it would start its function. It will learn automatically. If you wish to check what all has the assistant has learnt from your actions, just swipe left on the home screen and you can see it all. If you wish to perform other actions, simply give Siri commands, and it will link them to the proactive and you are ready to go.
Proactive is not just an assistant, it can be your companion. It studies your actions, performs functions bases on your habits, and suggests application, contacts as per your preferences. Now that's call some innovation. It can do much more than you can expect. Now once when Apple has introduced such an idea in the market, it won't be too long when you can see updates coming up for this feature, and those may come with a lot more surprises.