Contents
2. iOS 9 Features
3. iOS 9 Preparation
4. Download & Install iOS 9
5. iOS 9 Troubleshooting
6. iOS 9 Tips
7. iOS 9 Apps & Software
8. iOS 9 Resources
9. More about iOS 9
With iOS 9, Apple has done something that the company has never done in its history; it has released a beta version of its new operating system making iOS 9 available not only for the developers but also for the public this time which is totally unprecedented. All that one would need is an Apple ID and you can participate in the testing of beta iOS 9 and also submit to Apple the bugs you find.
If you haven't got it already on your iOS device and are still thinking whether you should upgrade to iOS 9, I am here to tell you that you should indeed go right ahead and download it. Why? Well, for starters you will be among the first to enjoy the iOS 9 features up front and be able to test and enjoy some of the most amazing features that Apple has offered yet. And believe me, these features are enough of a reason for you to go ahead with iOS 9. (iOS 9 vs iOS 8)
Reason 1. Proactive Personal Assistant Simplifies Your Life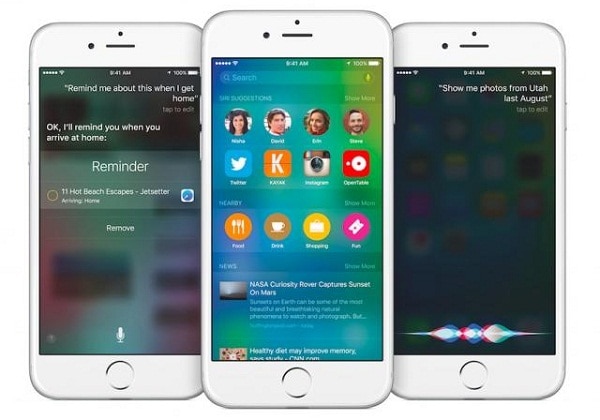 This is an amazing feature and will take some time to show its true benefits for you however the prospect of having a Proactive Personal Assistant sounds awesome. It is a marquee feature in iOS 9 that is contextual and is more like a predictive personal assistant as expected. Proactive is combined into Siri and the more you use it, the more it will learn about your usage habits throughout the day and then offer you the relevant functions, apps as needed in any given situation. In fact, Apple claims that Proactive will learn your habits so well that it will start to anticipate your needs before even you realize.
For example, if you like to check on weather every morning, Proactive will start offering you a small bubble to open the app with just one touch or let's say you call someone regularly at a certain time during the day, Proactive will give you a button to call that person at the appropriate time on its own. Isn't that fantastic?
Reason 2. News App Widens Your Horizon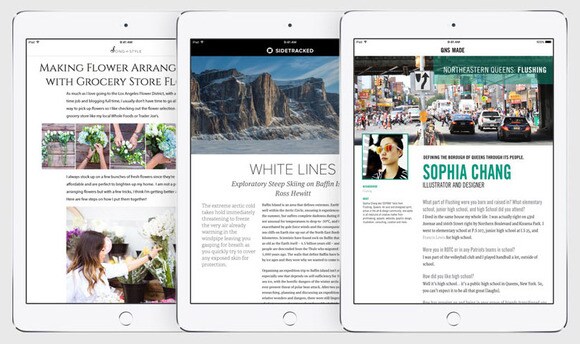 Apple has come up with a brand new app this time called the News for iOS 9. News will draw in news stories automatically from the sources you have selected. Well, that doesn't sound all that fascinating yet but how about this, News will gradually learn about your interests and will start showing you the relevant articles from sources you hadn't previously selected. Plus it also will come with an Explore section that will recommend apps to you basis your interests and likings.
Reason 3. Updated Maps App Makes Travel Easier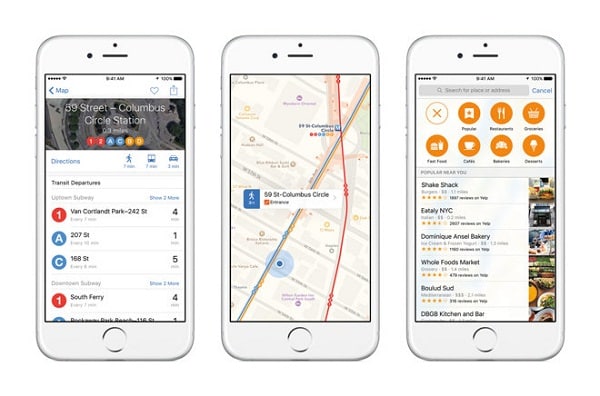 Maps app has never been such a strong point of Apple features however that will change with iOS 9. What you will get with Apple's latest operating system is a robust map app that gives you access to public & transport directions, much improved location detail along with the ability of discovering nearby business and others places of interest.
Reason 4. Updated Notes App Keeps Your Everyday iTems Organized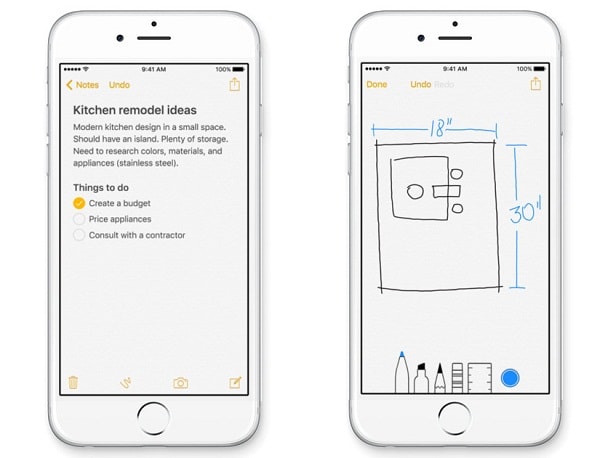 I am sure we all agree that Notes has always been one of the most used and liked iOS apps however with iOS 9 it even gets better and a nice makeover. You can now very easily create to-do lists in Notes. You just have to press the circle and it will enter the following paragraph as a bullet point for you.
If you press the squiggle icon that you should find to the right side of the Quick Type suggestions, Notes will now open a new window that you can use to doodle. You can scribble whatever you want without having to type anything in.
Reason 5. Multitasking Doubles Your Output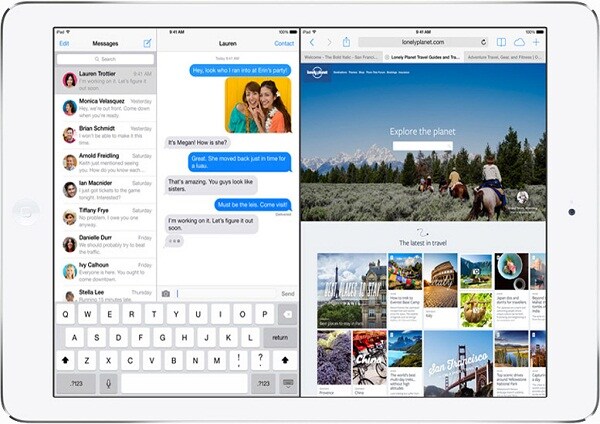 Though this one is primarily of iPad users but it is still worth mentioning as the feature of multi tasking has been like the top most want of iOS users for long and iOS 9 boasts of a much improved layout for its multi tasking window. Not only does it come with a layout with the app previews appearing in the form of a card stack, making it easy to flip through the different open apps and quitting the ones that are unnecessary at any point in time, but it also offers you now the Split Screen mode using which you can interact with 2 apps at the same time.