Contents
2. iOS 9 Features

3. iOS 9 Preparation

4. Download & Install iOS 9

5. iOS 9 Troubleshooting

6. iOS 9 Tips

7. iOS 9 Apps & Software

8. iOS 9 Resources

9. More about iOS 9
iOS 9 comes with great refinements which will make your device better than before. These changes of the "foundation" include battery optimization which will "cut" battery usage whenever necessary. This feature provides a typical user with an extra one-hour of battery life. There is also a low-power mode that helps to further lengthen battery life. A smaller space is now required in order to update software and there is an Install Later feature that can do updates to your gadget when you are not using it. Also present in iOS 9 are enhanced security features, which keep your gadgets and Apple ID secure by adding some strength to the passcode that provides protection to your devices. It also improves two-factor authentication by directly fixing it into iOS, thus making it very hard for any unauthorized access to your Apple ID.
1. Battery Life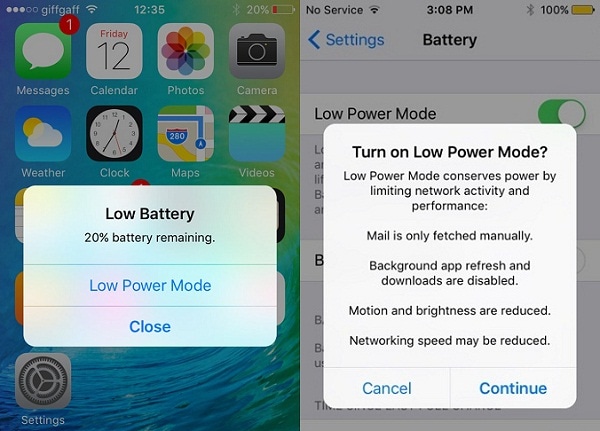 Apple's iOS 9 is now able to preserve your battery life. Apps and important features in iOS 9 have been designed in an efficient manner that they now preserve your battery life by an additional one hour. The iPhones has in built sensors that are used to determine that time when your device needs to light up and when to remain dark. With the ambient light and the proximity sensors, your iPhone will know whether it has been paced face down on the table and will prevent the screen from turning on even when you receive notifications.
Another new interesting feature is the Low power mode. When the switch in the settings is flipped, things such background app refresh, while the visual effect will be reduced. Other apps such as WI-FI and Bluetooth will be turned off and this will add up your power up to 3 more hours of battery life.
2. Updates Optimization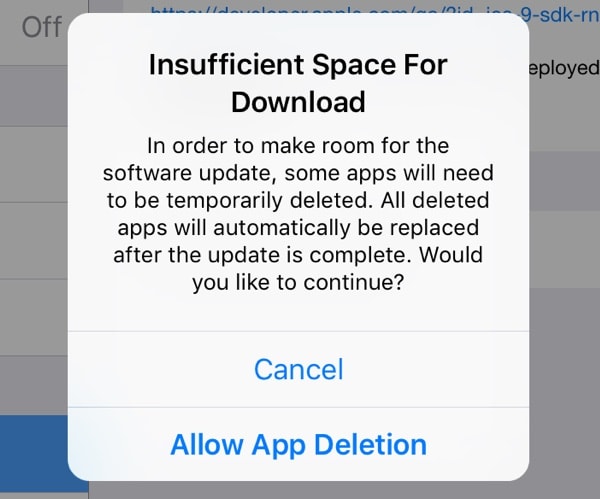 Previously, people were very reluctant and with some avoiding completely the installation of iOS 8. This is mainly because iOS 8 required a large amount of space in order to install it. The launching of iOS 9 has eliminated this fear. iOS 9 update requires significantly smaller space of only 1.3 GB as compared to iOS 8 which required 4.58 GB empty space to update.
With the iOS 9, users are no longer required to delete apps or phone content. Instead, iOS 9 will now offer to temporarily delete some apps or content in order to make space for the update. Once the update of iOS 9 has been completed, the apps that had been deleted will then be automatically reinstalled. These iOS 9 features aims at increasing the adoption rates for new operating systems introduced into the market.
3. Responsive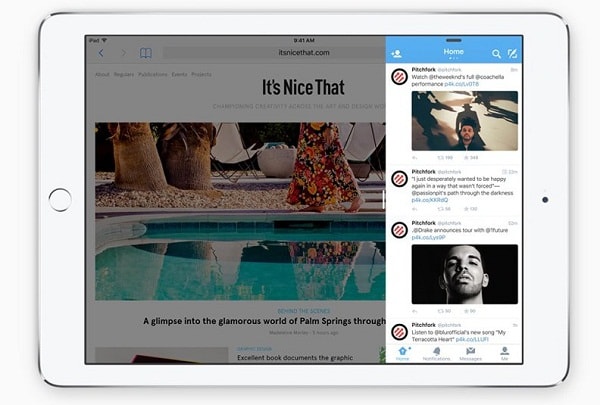 The apps contained in iOS 9 are now taking the advantage of metal. Their performance numbers are now better than before. This way, the apps make more efficient use of the GPU and CPU given the reduction of up to 0.5 of the CPU usage, thus making scrolling faster, ensuring smooth animation, and generally better features. Web pages, messages, PDFs, and emails are now working much faster.
4. Security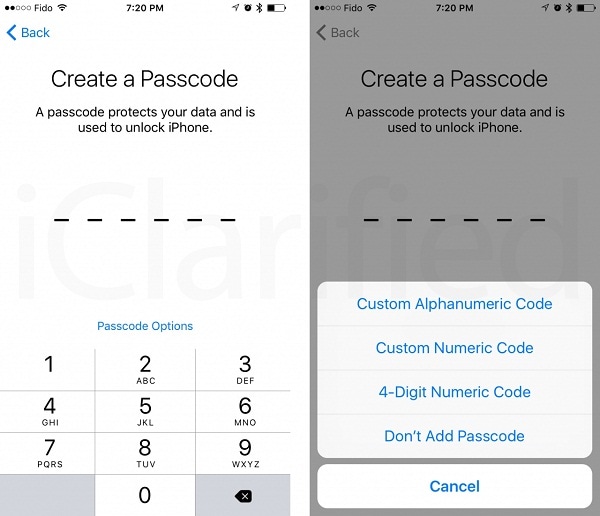 iOS 9 has ensured additional security by prompting users to create six-digit passcodes rather than the four digit passcodes that was previously required. However, one can still choose to use the four-digit passcode. The 6-digit passcode is mainly recommended because it provides upto a million possible combinations. This is far much safe as compared to the 10,000 combinations that are possible with the 4-digit passcode, hence ensuring that there is no unauthorized access to your apple ID account.
Also enhanced in iOS 9 is the Two-factor authentication support. This will ask you to enter a verification code if you happen to sign in using another device or browser. This code is sent to your phone and once you enter it you are signed in with ease.