There are many video editing software to cut an MOV file to suit a given specification. With many software available on the market including free MOV editing software, making a choice for the best software to quickly do a file cut may be a task in itself. If you are in a search for free MOV video cutter, here are the top 5 free MOV cutter to help save you the stress of your MOV video editing process.
Top 5 Free MOV Cutter
#1. Filmora Video Editor
Filmora Video Editor for Windows (or Filmora Video Editor for Mac) Though a simple and easy software to use, Filmora offers great features as an MOV cutter software. With Filmora free version, you can do a whole lot with this MOV video editor. The software enables you to work on any of its two modes, the easy mode, and the more advanced fully featured option. The easy mode enables preset theme selection to easily do your MOV video editing. For the more advance feature mode, you are given a total control of the video editing with an additional tool, the action cam module.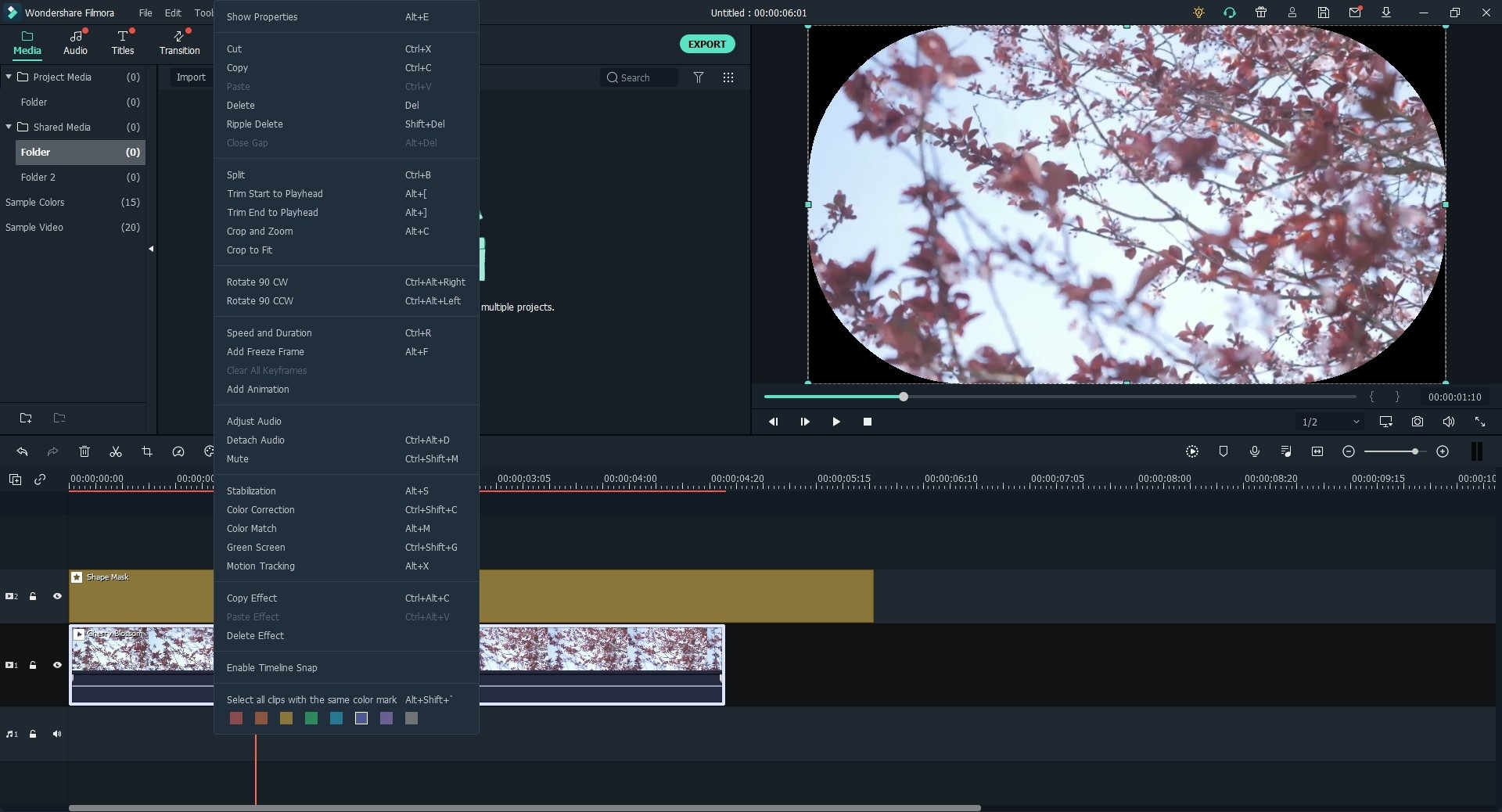 It supports the two popular platforms, Windows and Mac operating systems with separate versions.
It is an intuitive tool that is user-friendly in the design interface.
Has powerful effects and transition capabilities.
Ability to save in different formats and in devices.
Gives styling possibility using filters, Green screen and motion graphics.
Can implement media streaming and conversion.
Step-By-Step Guide to Edit Camera Videos Using Filmora Video Editor
Step 1. Launch the program
If you have already installed Filmora video editor on your computer, double-click it on the desktop to launch the program or simply click from your program menu to launch Filmora Video Editor. You should have a clear and easy to use interface displayed for you to begin.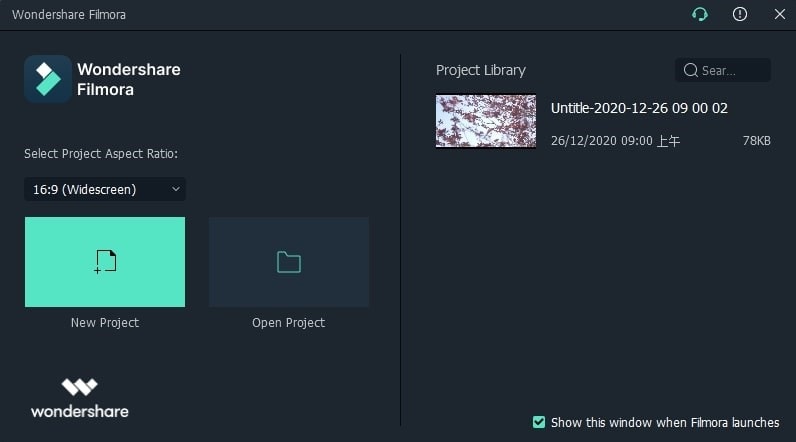 Step 2. Import MOV video to the program
To start the editing process, first, locate the import button at the top left corner of the program, click and upload the MOV video file to be edited. And drag the MOV file to Filmora timeline from the left window.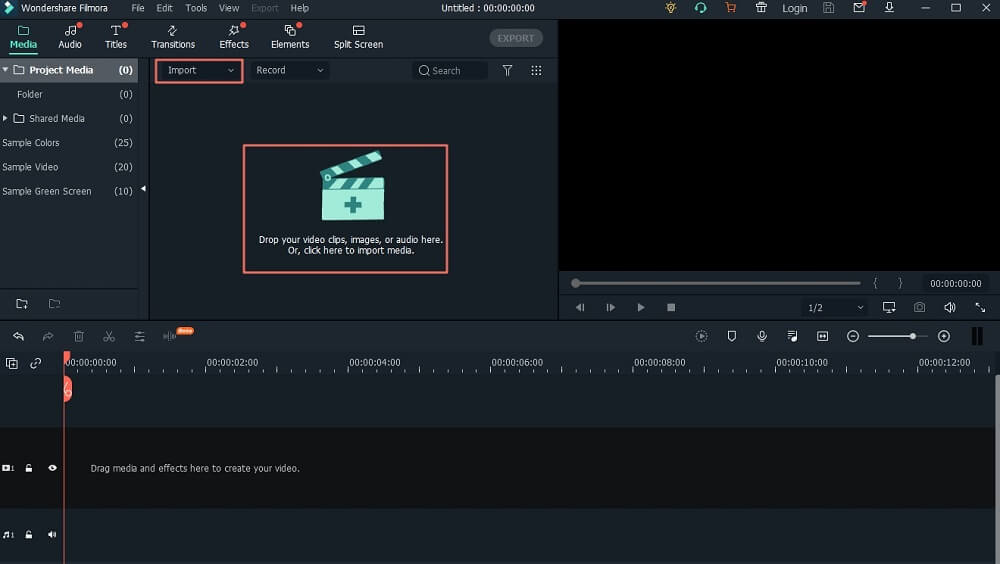 Step 3. Trim MOV video from the beginning or from the ending part
A great feature that comes with the filmora editor is the ability to edit from any segment of the MOV file. Now, freely move the cursor back and forth at the end of the video or right at the beginning until a pointer appears. And then move the pointer forward or backward to trim the beginning and ending of the video.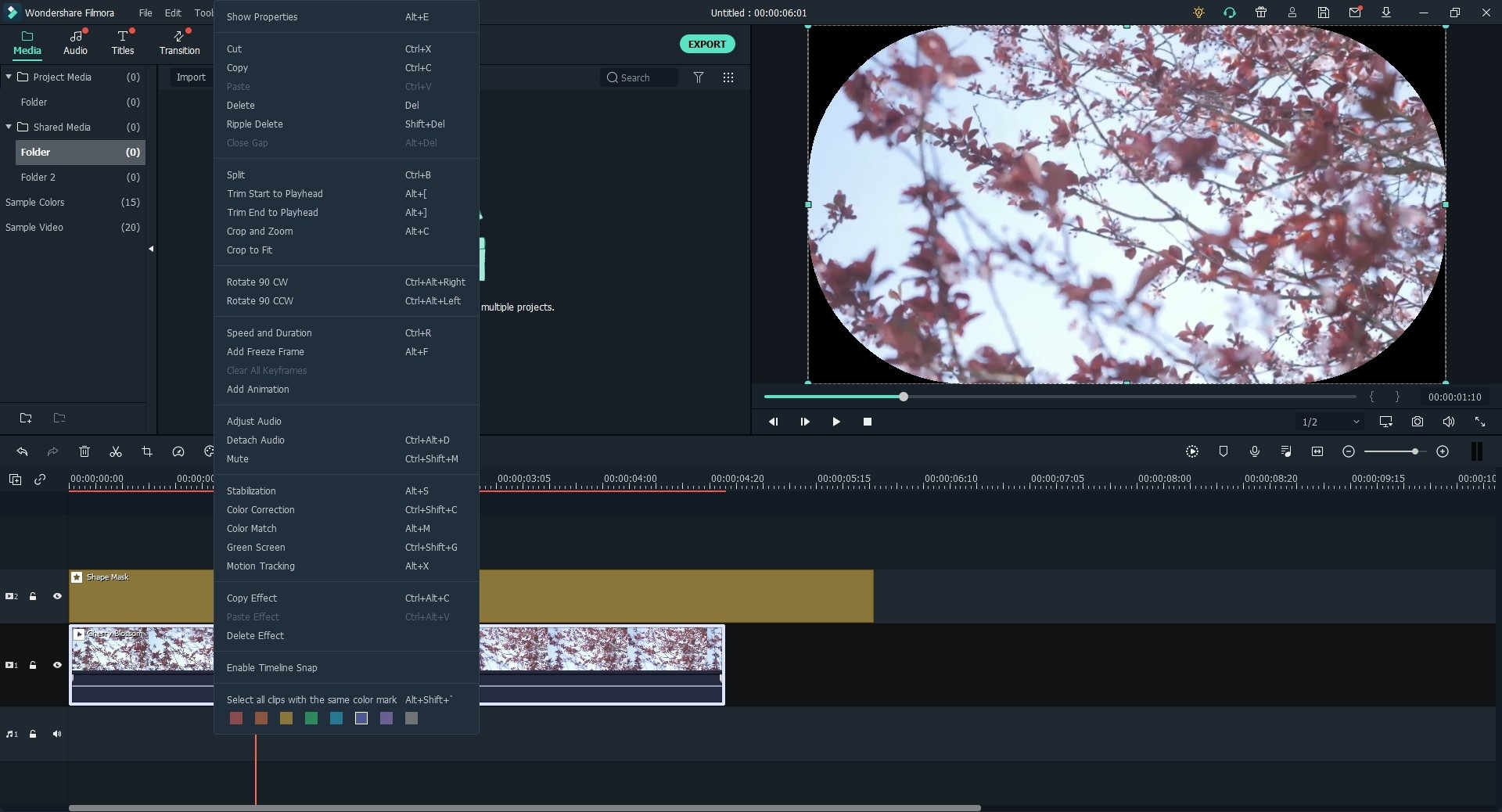 Step 4. Cut MOV video from a middle section of a video
First, separate the said portion from the full video. To do this, move the cursor from the start of the section to its end to make it independent from the rest of the video. Now, click the cut icon (scissors) towards the bottom left corner of the program, right-click the video and choose the delete option to delete the section from the rest of the full video. This should give a video without the cut middle section.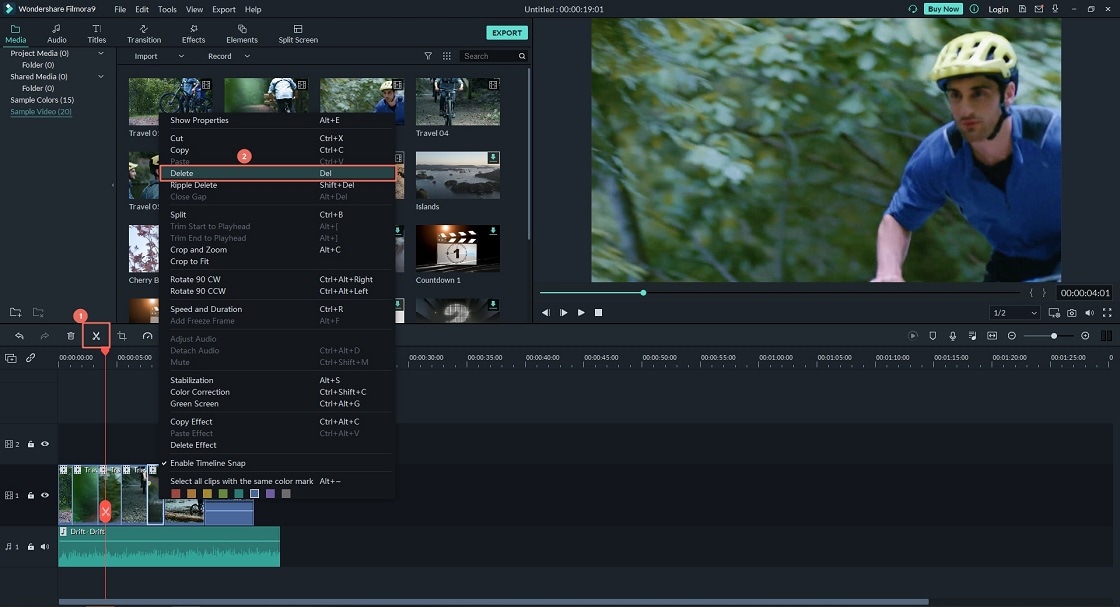 Step 5. Save or export video
After every editing is done, you can choose to save the end result or export the processed video to other external sources such as sharing on social media platforms. To export, click on the export button and choose your ideal export way for the list.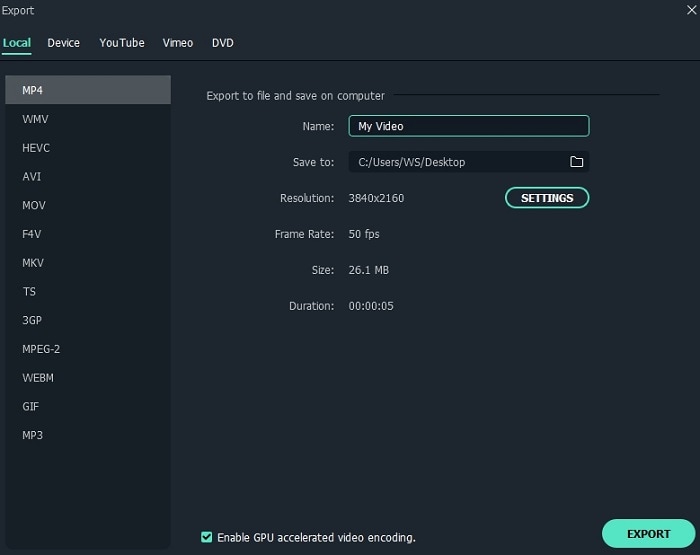 ---
#2. Avidemux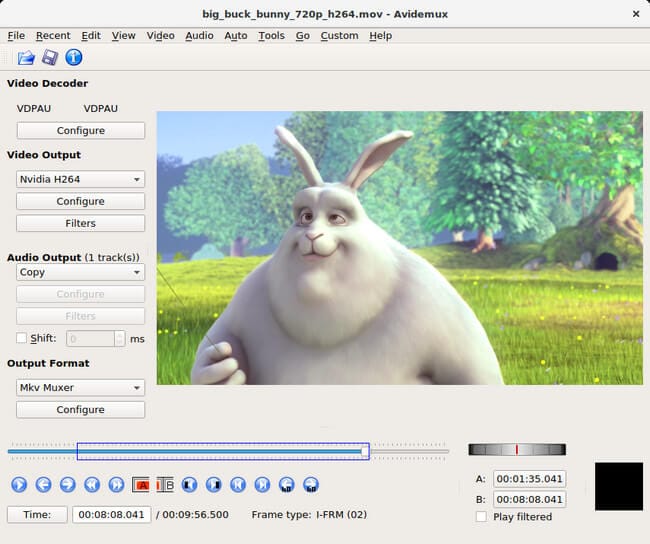 This is utility free MOV trimmer software for videos. Aside from its video trimming capabilities, it is useful video-merging ag software that allows you save files at the existing location or in a new place entirely. This tool allows you to freely implement filtering tasks and encoding functionalities to complement its basic editing features. The lightweight free MOV video editing software comes with a task automation functionality to make MOV video editing a seamless task to carry out.
Pros:
Intuitive and user-friendly interface.
Has useful preset available for output tasks.
It is Multi-platform supporting software. It Supports Linux and BSD in addition to Mac and Windows operating systems.
It can automate tasks by using job queue, projects, and efficient scripting capabilities.
Cons:
It has the inability to transcode AVI file format to MPEG format.
---
#3. Power Director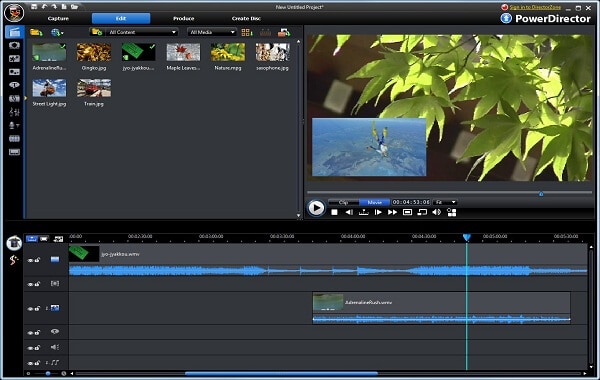 Power Director does it better to split large MOV video files into smaller bits. As a powerful video editing tool, you can process MOV files as large as over 600 MB size. It allows users play, cut and preview videos. It is a good tool that helps users extract what is required from a video. Possessing the ability to work on various video formats, vPower Director has the functionality to give information on frame ration, codec, bit rate and resolution.
Pros:
It supports an end to end 360 video editing.
Has many video editing capabilities and functions.
The editor is remarkably easy to use with intuitive Design Flow.
Cons:
There is no Mac version for this mov video cutter.
---
#4. Cute Video Cutter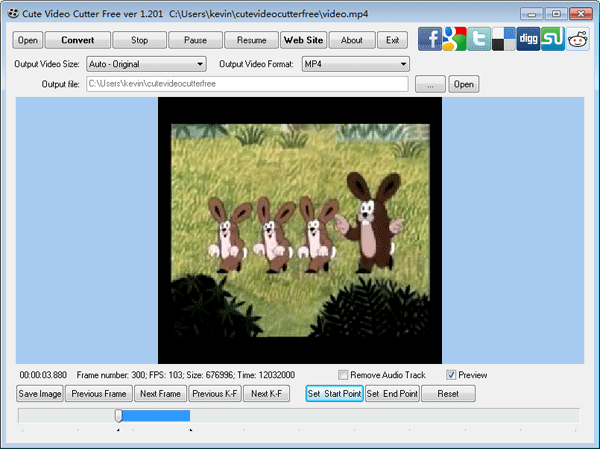 Using cute video cutter is seamless and just direct to the point. It makes trimming a segment of MOV video file just a few clicks away. The interface of cute video cutter tells it all on the usability of the software. It is easy to work with for video editing. You can cut an MOV file from any segment you choose to. For its utility, it can also be used to cut other file formats like 3GP, MPEG, and AVI. The software enables a good compression capability without a loss in video quality. It allows batch conversion and compatible with Windows 7 operating system. Beginners especially will love the operational mode of this software for their video editing.
Pros:
It doesn't require codec installation.
It comes with a clean user interface.
Cons:
---
#5. Free Video Cutter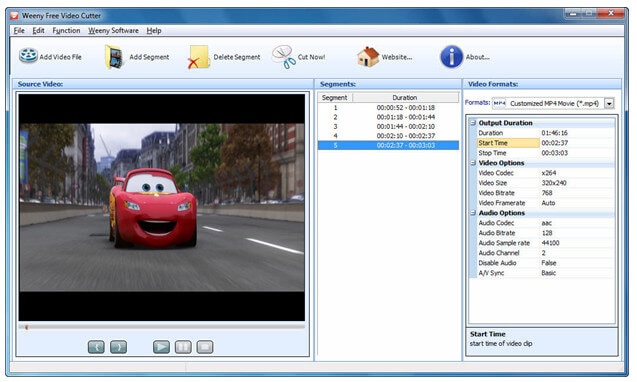 Free Video Cutter is an MOV video cutter with versatility. It enables extraction and trimming of particular sections of the video. It also allows other video formats in its system. With its simple and user-friendly interface, newbies to video editing won't find this software very difficult to work with. A good one for this video editor is its single display window that gives you option of a preview mode.
Pros:
It is a multi-video format supporting video editing software.
Several output options in different formats.
It has a simple interface, hence very user-friendly.
Cons:
Has limited sound settings.
It has low sound quality.