WMV (Windows Media Video) is a product from Microsoft. WMV is a series of video codecs with their corresponding coding formats. WMV is one among Windows media framework. Among other reasons, you need a WMV video cut for size specification requirement, deletion of unwanted elements and also to improve the final quality of the original product. Then, a great WMV cutter is what you need. In this guide, we will show you how to cut WMV videos easily with the best WMV video cutter.
Part 1: The Easiest WMV Cutter - Filmora Video Editor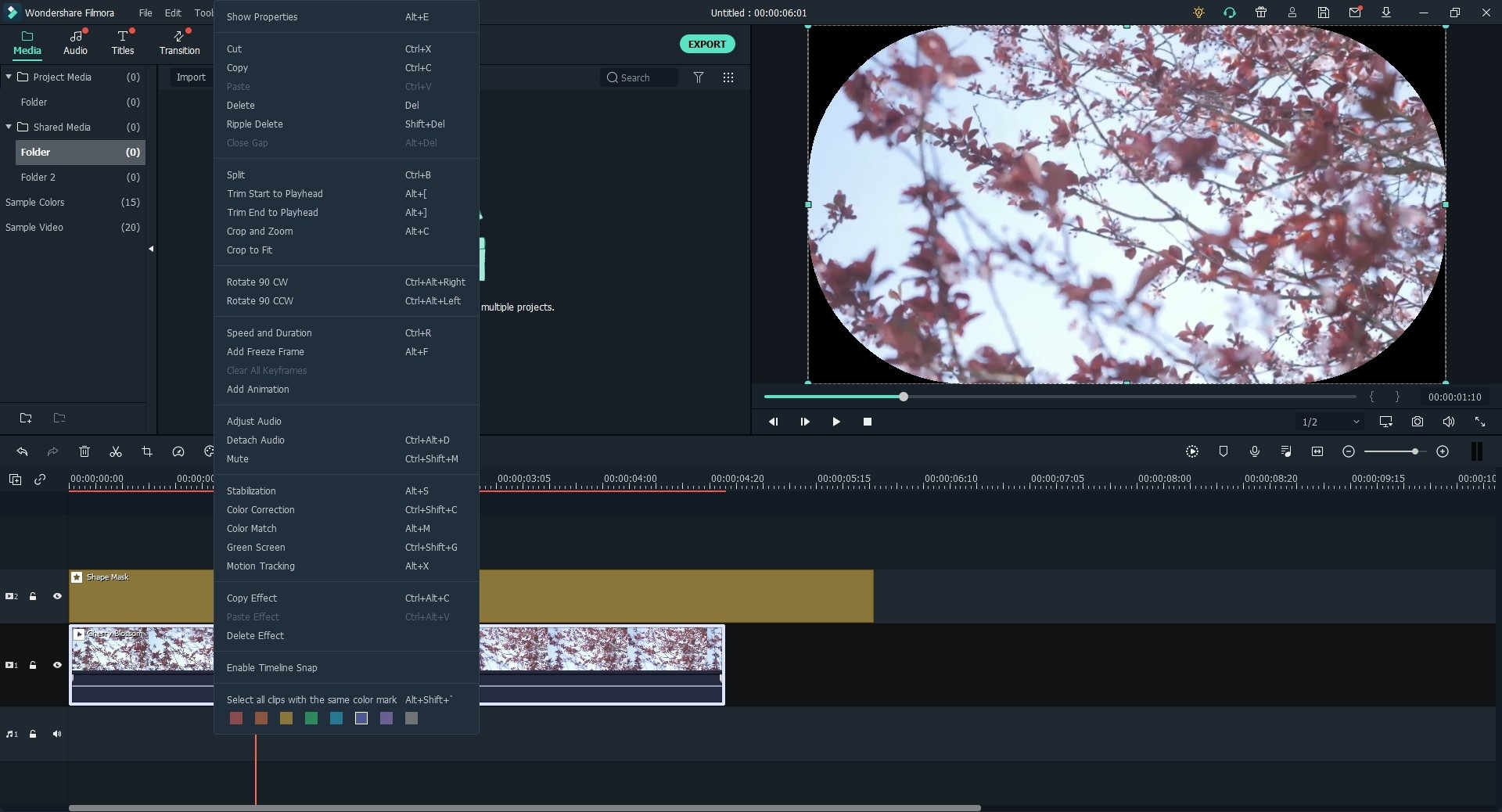 Filmora Video Editor for Windows (or Filmora Video Editor for Mac) is the easiest WMV video cutter you will ever need to make your editing work a hassle-free one. Filmora video editor is an easy to use tool that gives the professionalism you look for in a modern video editing output.
Key Features of Filmora Video Editor:
Special Effects: Filmora provides creating effects to improve on video quality with its tool. With various themes, your videos can come out with sunshine effects or be in old film pattern.
Personalization: Turning a WMV video to the desired specification using Filmora video editor makes your video come out as desired. Filmora has templates and themes available to choose from for this. You can personalize text or title features with basic patterns specific to occasions.
DVD Storage: Aside from other storage methods, you can burn the finished product to DVD with Filmora video editor software. This feature is just great if you need to send your video to loved ones.
Full-screen Preview: Filmora editor as a WMV cutter gives you the ease to preview the changes made to a video on full-screen throughout the entire editing procedure.
---
Tutorial on How to Cut WMV Video with Filmora Video Editor
Step 1. Launch the program
Go to the download page to have one installed if you haven't already. Click to run Filmora video editing software if you have it installed. And go to the "Full Feature Mode" menu to start editing.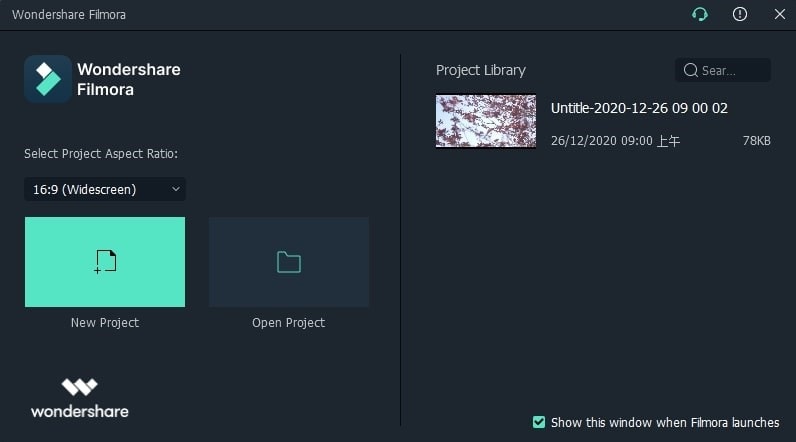 Step 2. Import WMV video to the program
On the clean Filmora Video Editor interface, click the "Import" button to upload the video to be edited from your PC or any other source. This will be stored in the left window of the software.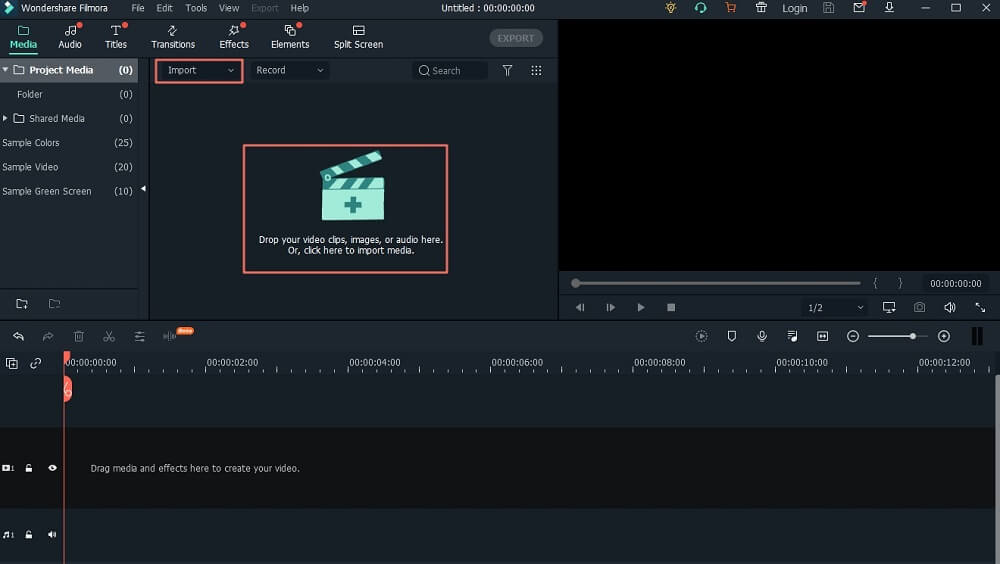 Step 3. Trim WMV video from the beginning or from the ending part
First, drag and drop the uploaded video from the left window to Filmora's timeline. For a WMV cutter like Filmora, you can cut the video from the end or start point of it. Move the cursor from the beginning if you are trimming from there or at the end as the case applies. Check to see the pointer sign. If visible, move the pointer directly to trim the video.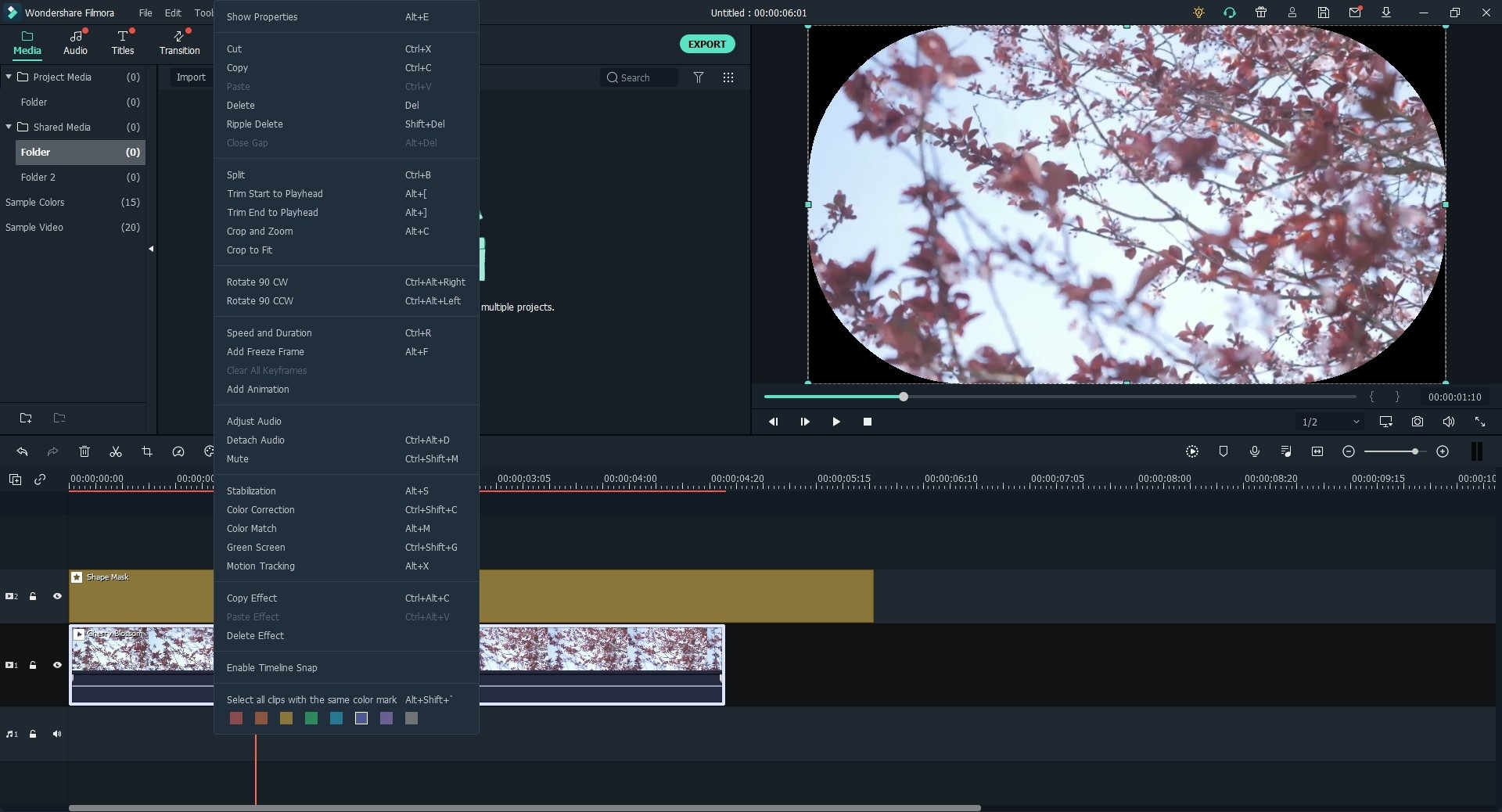 Step 4. Cut WMV video from a middle section of a video
To cut WMV from the middle, first, make a separation of the segment from the original video. Move the cursor to mark out the area, pause and click on the scissors icon to separate the segment from the rest of the video. Finally, click delete to completely remove it from the original.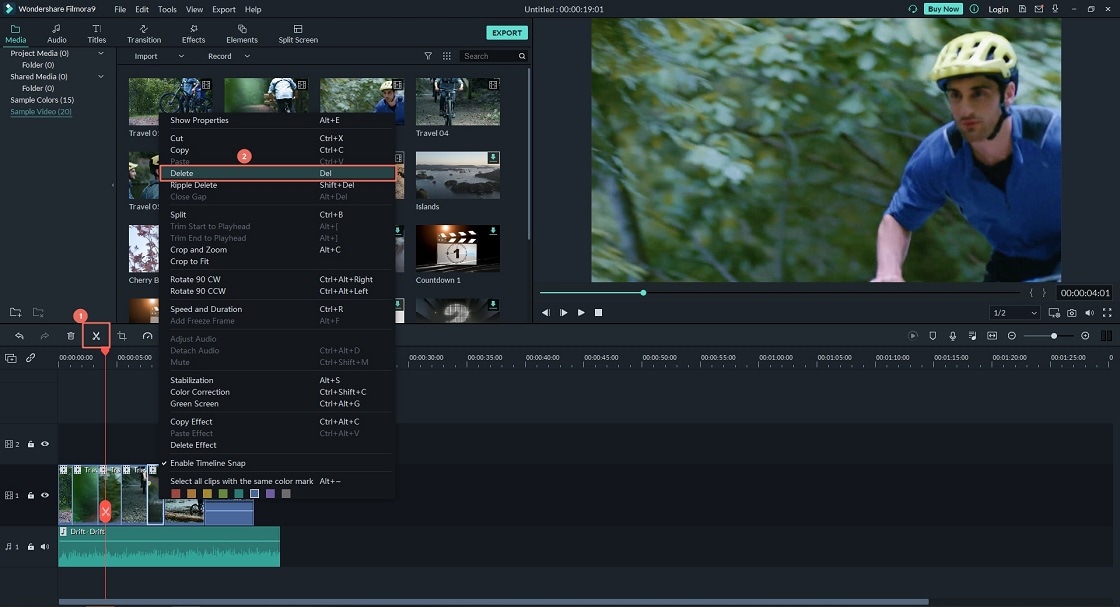 Step 5. Save or export video
Click "export" and follow the steps to save in a device or share to other social media channels. You can burn to DVD or convert to other formats as well.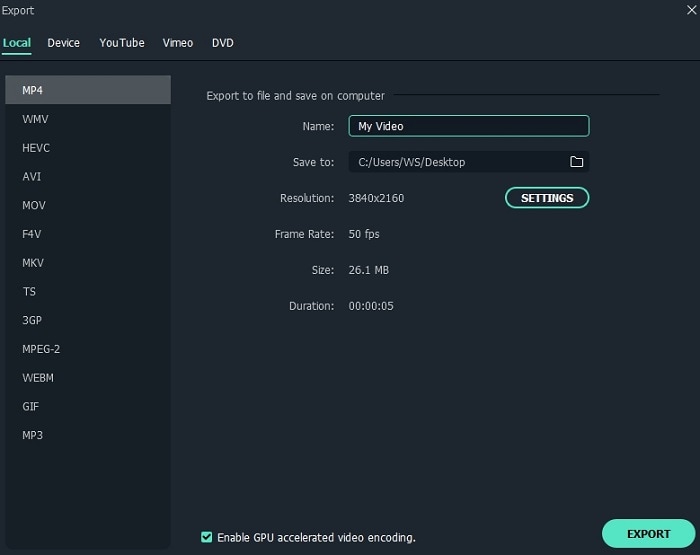 ---
Part 2: Top 5 WMV Cutter Free Software
#1. Free Video Cutter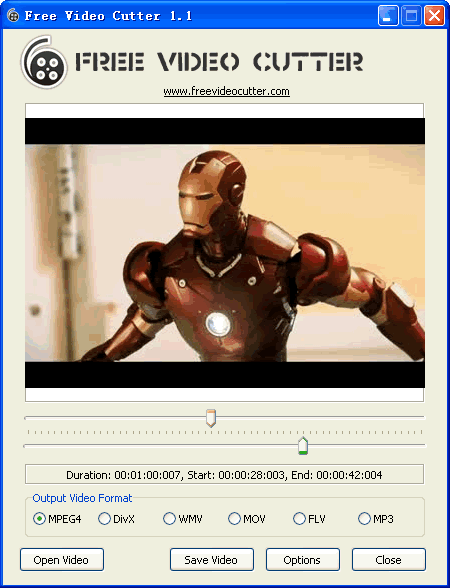 This free WMV video cutter both splices and cuts videos. It is a simple and easy to use software. You can save files in many video formats like QuickTime MOV, MPEG4, Flash video and importantly the WMV video format.
Program Link: http://www.freevideocutter.com/
---
#2. Cute Video Cutter Free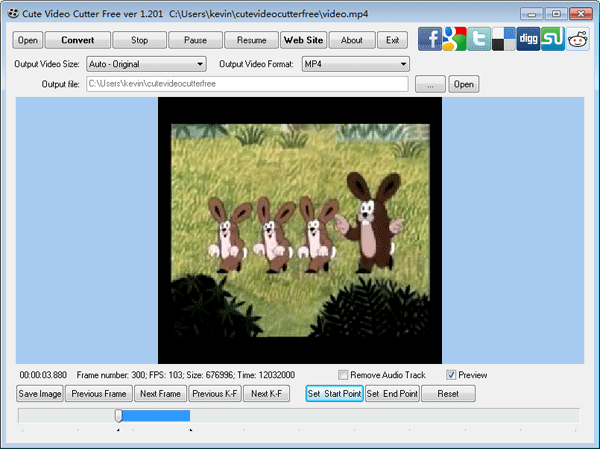 Cute video cutter gives you ease with video cutting. Users can split or cut WMV video into smaller files with this free cutter tool. You can get rid of commercials and trailers with this tool. It supports many formats like DVD, DAT and notably WMV videos, among others.
---
#3.Free Video Cutter Joiner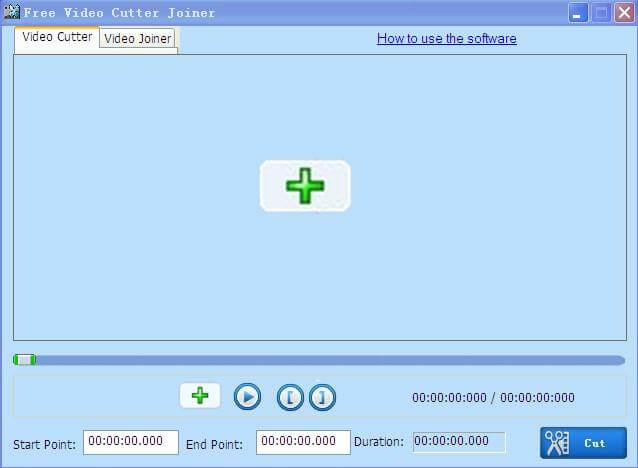 When thinking of cutting and video joining, free video cutter joiner is a free tool to have in mind. Use this free video cutter to freely cut heavy files and remove irrelevant parts from your WMV video. It supports other files aside WMV such as MP4, AVI, 3GP and MPEG formats.
Program Link: https://free-video-cutter-joiner.en.softonic.com/
---
#4. Itech Video Cutter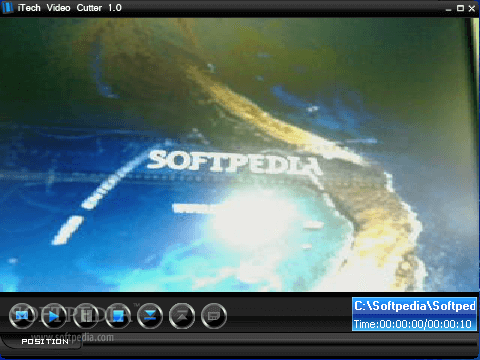 Itech enables users cut WMV videos and audio clips from one single file. It has a preview for results and enables settings on end and start points. You can play and watch your cut WMV video in a large screen mode with the software.
Program Link: http://www.brothersoft.com/itech-video-cutter-206865.html
---
#5. Media Cope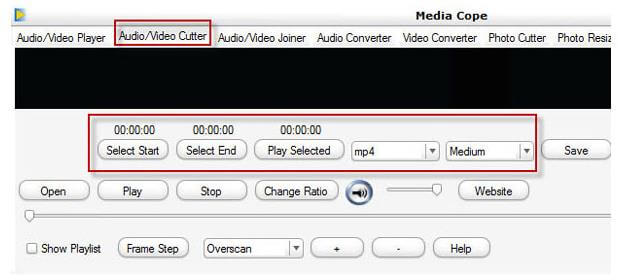 If you want versatility in a free WMV trimmer tool, Media Cope is your best bet. It is cutter converter, media player, a good WMV trimmer for segments. It supports many files as well. The only downside is the low-quality file output.
Program Link: http://www.mediacope.com/