Are there some good programs to cut out parts from a MKV movie file?
Yes, you will have more than enough options to consider when looking for a good program to cut your MKV movie file. There are numerous cutters in the market that you can consider for accomplishing that mission. Some of MKV cuting programs are effective while others are not, some are original and others counterfeits. We list top 10 MKV cutter for Mac or Windows in this article. Just to be sure you have chosen the right MKV cutter, consider their exact features, pros and cons. That will for sure deliver the ideal program with ease.
Top 10 Free MKV Cutter to Cut MKV Easily
#1. Filmora Video Editor
Filmora Video Editor & Filmora Video Editor for Mac is the highly recommended MKV video cutter will help you to enhance your MKV video file through precise cutting. Get rid of all unwanted content and resize the video without experiencing any challenges. It lets you cut, crop, split, merge and rotate videos freely. Besides, there are so many great advanced features you can apply to your videos: filters, overlays, animated titles, motion graphics, green screen, picture in picture, etc. Anything you want can be found in this software.
Why Choose Filmora Video Editor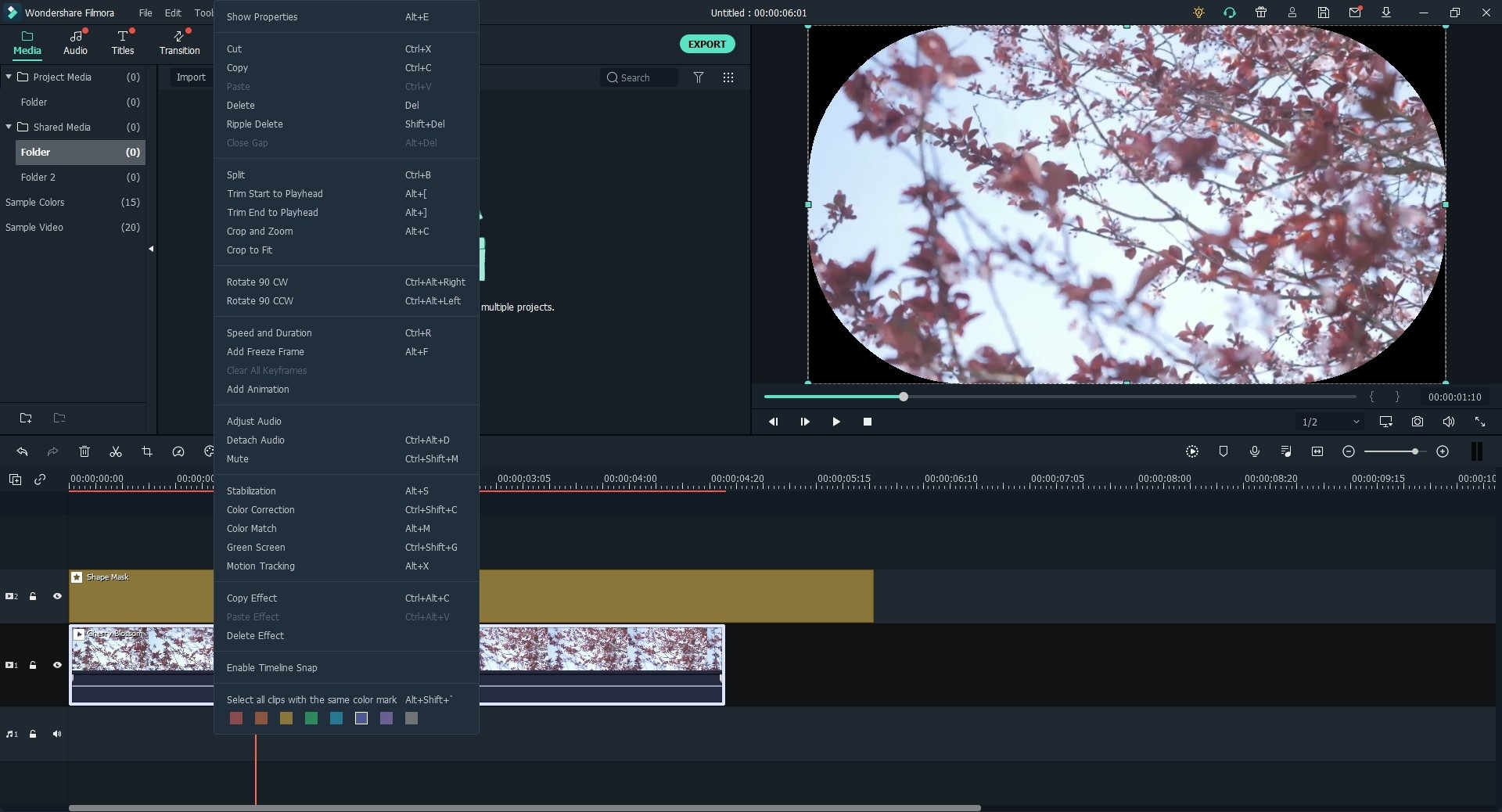 These will give you the opportunity to enhance your cut video and they include transitions plus sound effects.
The high number of file formats for audio and video supported by this program will inform your decision to use it. They include FLV, MP4, AVI, AIF, MP3, WAV and even all media formats.
They include timeline, drag and drop, full-screen preview and screen capture as well as audio/video recorder. They all aid in assuring professional editing.
After editing your video with this program, it will be able to share it with close friends through uploading directly to Facebook and YouTube. It will let other people share in your joy.
Cut MKV Files with Filmora Video Editor Easily
The easiest way to cut MKV video is to use Filmora Video Editor. Its initial interface allows you to process the video editing with simple clicks. Follow the below guide to start cutting MKV files.
Step 1: Launch Filmora Video Editor
Download and install the latest version of Filmora Video Editor & Filmora Video Editor for Mac on your computer. And you can launch it and use it for editing purposes. After you launch the program, you will be greeted by a friendly interface and you will have to choose between two options, namely Easy Mode and Full Feature Mode.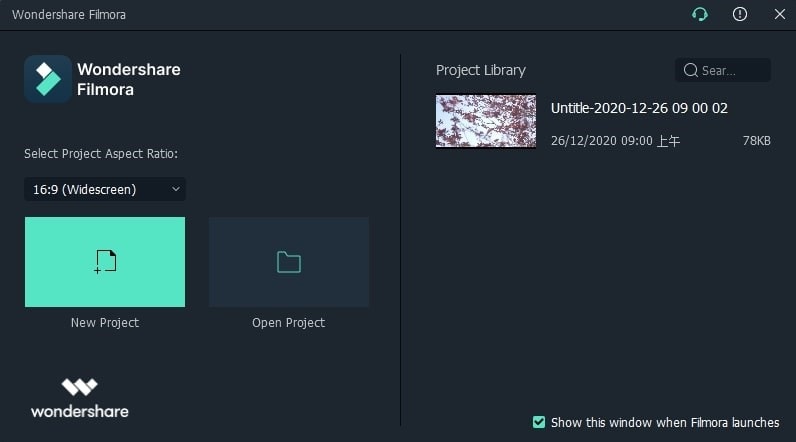 Step 2: Import MKV video to the program
This task should be accomplished effortlessly because you just need to click on the Import option and select the wanted files from the pop-up window. Then, you drag and drop the files that appear in the media library to the timeline of the program to start basic editing, like splitting and trimming the video.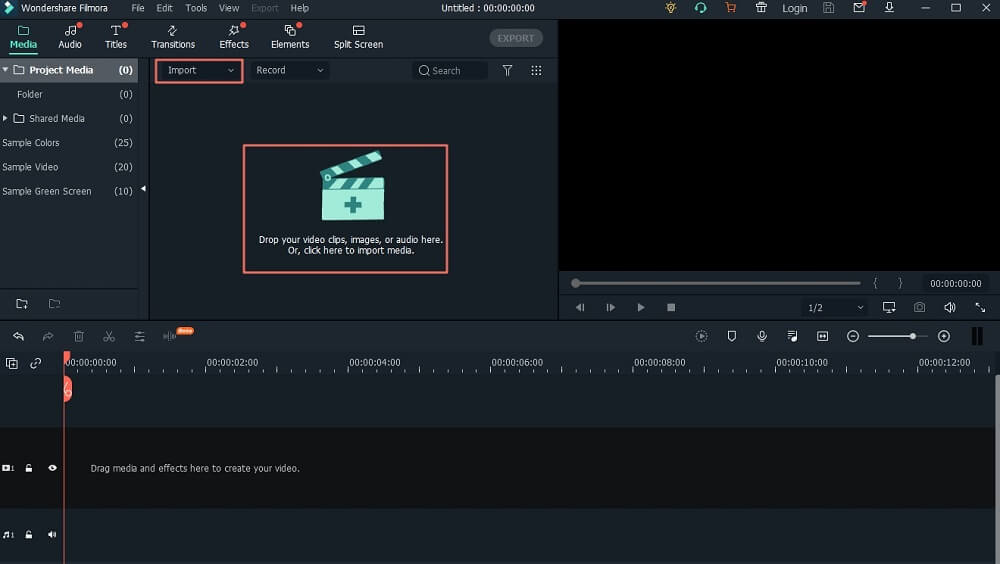 Step 3: Trim MKV video from the beginning or from the ending part
Considering that your video is in the timeline of the program, you are free to modify the video and keep only certain scenes. By positioning the cursor at the edge of the clip, you are able to trim MKV video and adjust it the way you prefer if you just use the cursor to pull the edge of the clip.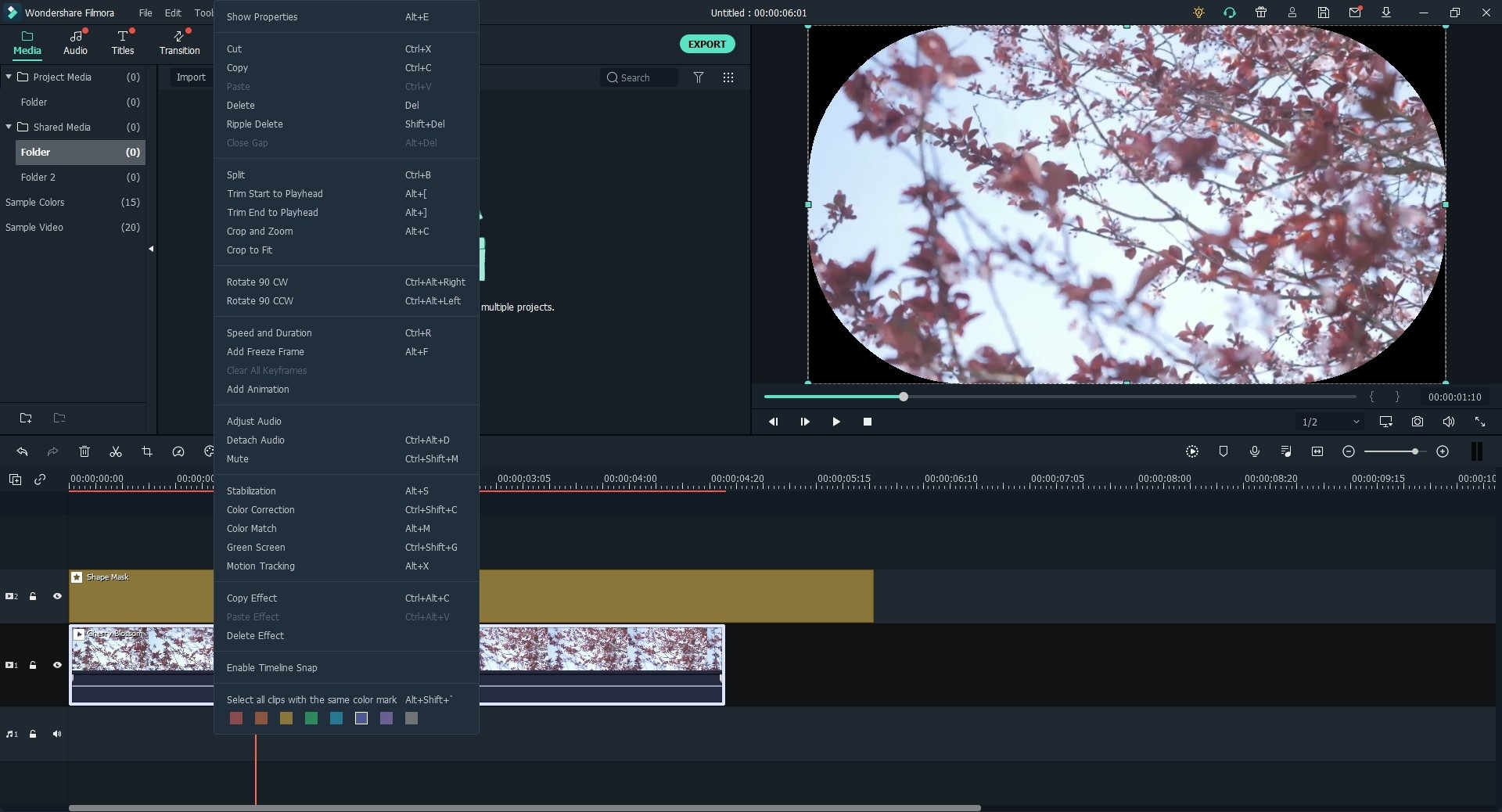 Step 4: Cut MKV video from a middle section of a video
You can cut MKV videos manually or automatically. If you wish to remove any part of the video, you can do it by positioning the slider where you intend to cut the video, at the beginning, in the middle or towards the end, split it out and select Delete from the right menu or the toolbar. According to your needs, you have the possibility to cut the video into two or multiple pieces. The other option is to highlight the video in the timeline and use the function "Scene Detection" to separate the video into different parts.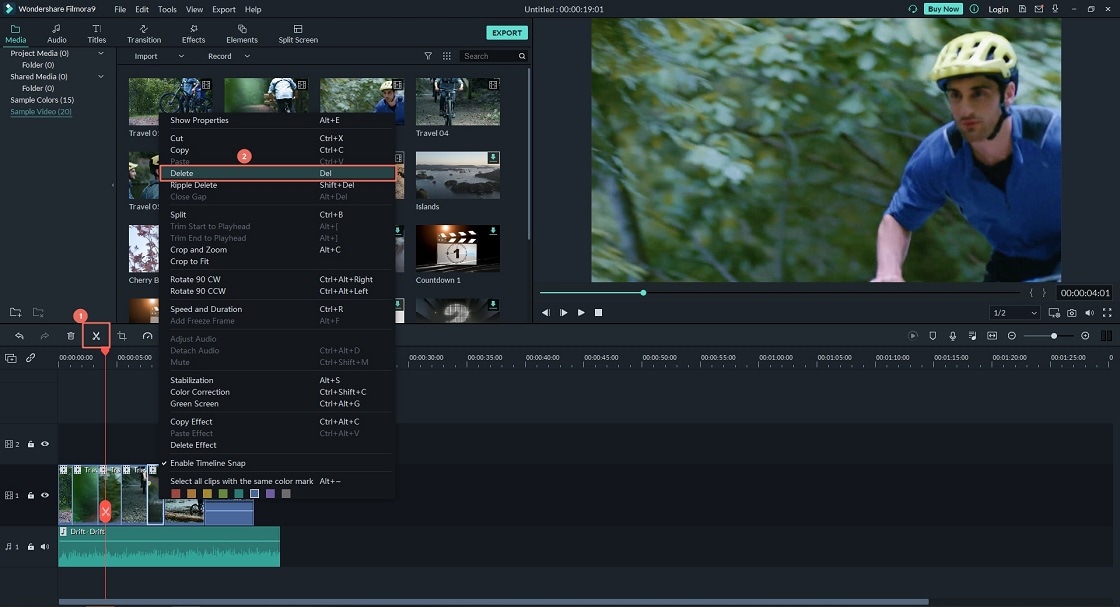 Step 5: Save or export video
Before you save the video, the program provides the opportunity to examine your work in the Preview window. By positioning the cursor anywhere in the video and clicking on Play, you can watch a specific part of the video clip and make the needed changes, such as adjusting the volume and recording voiceover. Once again, you are given the freedom of choice because you can export the video to a specified format, devices or sites. Select Export from the main navigation and all your options will instantly appear on the screen.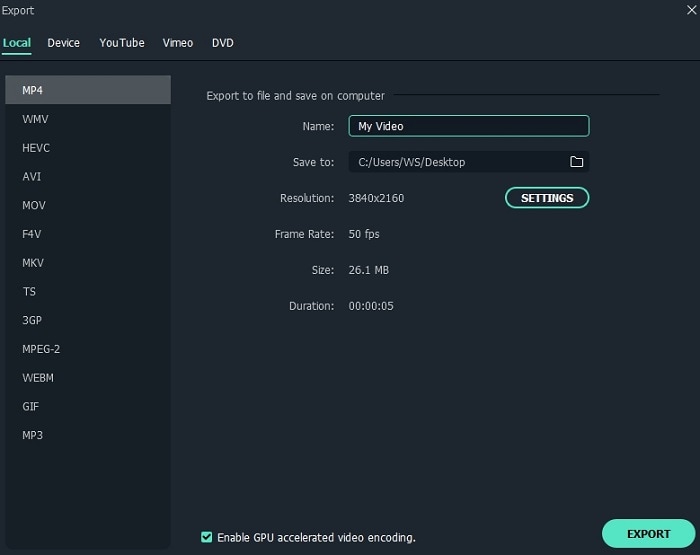 ---
#2. Avidemux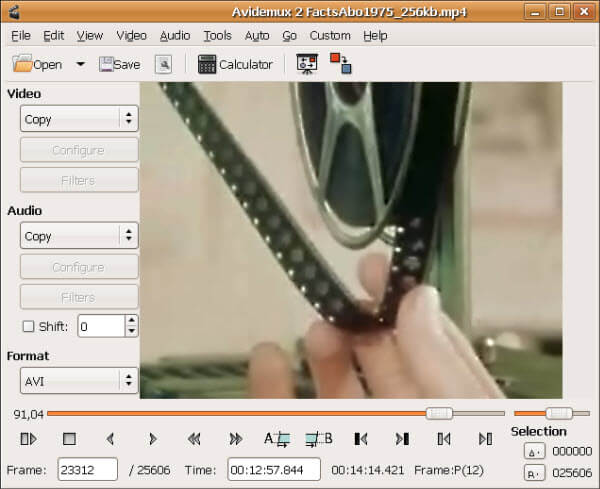 Avidemux free MKV cutter program will cut your MKV files easily and even join them again if you wish so. Its interface exhibits high levels of simplicity which makes it suited to do a variety of editing tasks including cutting. It is ideal for use with platforms working on both Mac and Windows.
Price: Free
Supported System: Linux, BSD, Mac OS X and Microsoft Windows
Learn more >>
---
#3. MKV Cutter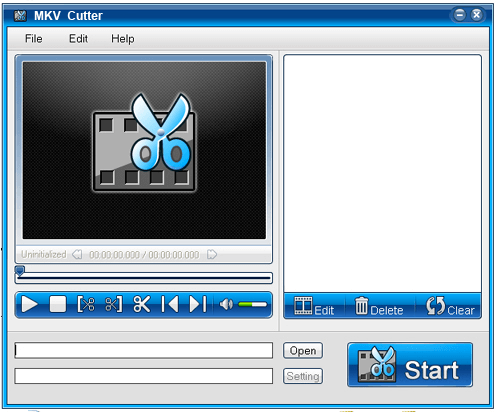 MKV Cutter is an excellent MKV cutter when you have a big MKV file to cut into smaller ones. You will enjoy using one of the easiest interfaces and both experts and beginners will find it user-friendly.
Price: $34.95
Supported System: Windows and Mac
---
#4. GiliSoft Video Editor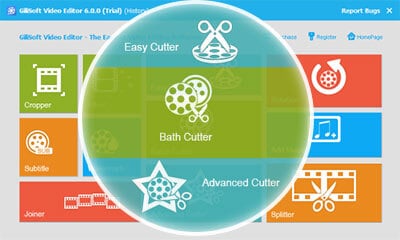 Never take your considerations any further when searching for a professional MKV video cutter to work on your MKV files. GiliSoft Video Editor is a bit complex compared to many other cutters in the market but you will be able to handle it with practice. Its unique feature ensures you will get to split your video into smaller clips easily.
Price: $49.95
Supported System: Windows 2000/2003/XP/Vista/7/8/8.1
Learn more >>
---
#5. Boilsoft Video Splitter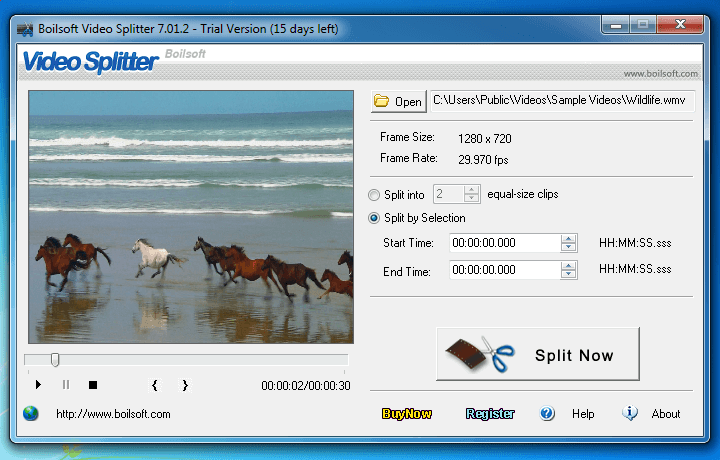 The graphic user interface of Boilsoft Video Splitter is one of the easiest to use MKV video cutting software in the market and it will help enhance your experience. For accurate and high performance, it is advised that you consider installing a CCCP codec.
Price: $34.95
Supported System: Windows and Mac
Learn more >>
---
#6. Cute Video Cutter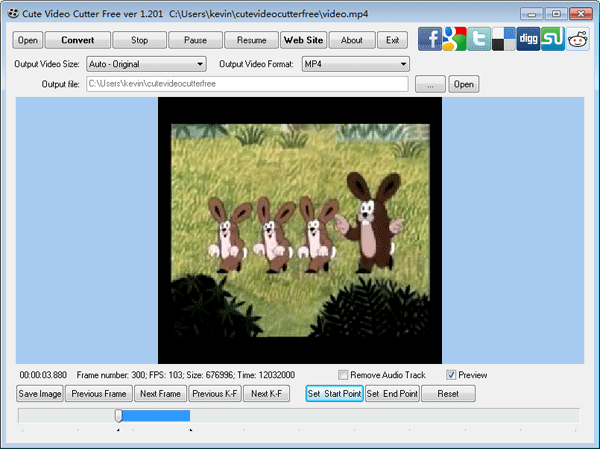 As the name suggests, Cute Video Cutter is very cute when cutting MKV video files. It is one of the highly sought-after cutters for MKV. It has capabilities that will make it possible to have your MKV file split into small clips without compromising on quality.
Price: Free
Supported System: Windows
---
#7. Kdenlive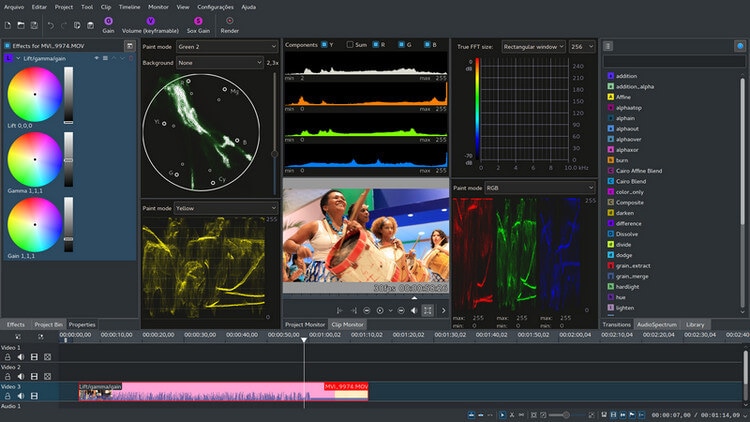 Kdenlive is an excellent mkv video cutter that enables you to customize the interface and the shortcuts in order to suit your workflow and your preferences. The program eliminates the need for conversion because it supports a wide range of video and audio formats. Kdenlive provides many features including multi-track video editing, effects and transitions, automatic backup and timeline preview. Practically, it saves you from the hassle and allows you make changes to your files fast and easy. With just a click, you can add videos in the timeline and enhance them.
Price: Free
Supported System: Windows and Mac
Learn more >>
---
#8. Nero Video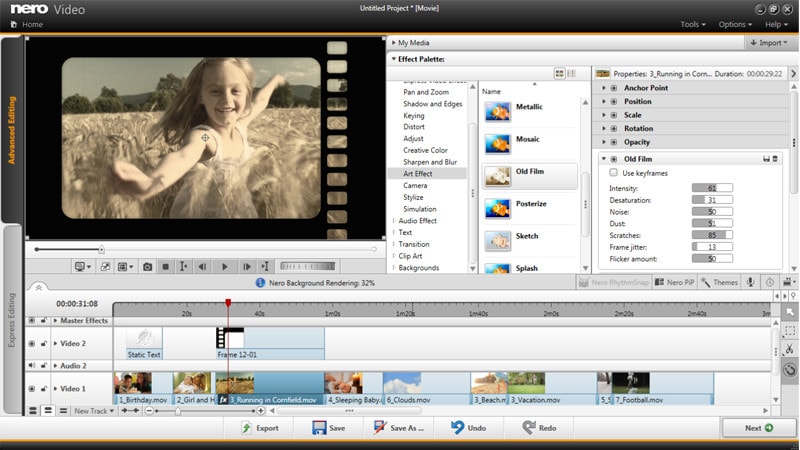 Nero Video is another powerful software that beginners can use in order to manage and create videos in a professional way. In enables a simple transfer of photos and videos from mobile devices, cameras, USB sticks and external hard drives to your computer. A multitude of effects including audio filters and slow motion, titles and transitions, tilt shift and keyframe animation have the purpose to enhance your videos. Feel free to enjoy its features and special effects and use them to personalize your videos or create movies for your audience. You can easily cut mkv video with this tool.
Price: $49.95
Supported System: Windows
Learn more >>
---
#9. Openshot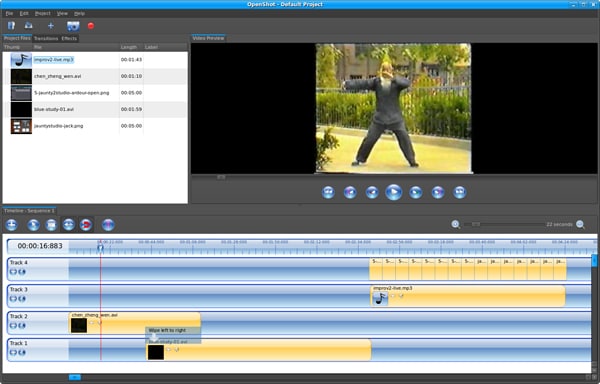 Openshot is a program that combines power and simplicity because it has many capabilities and is easy to learn and use. Everyone who wants to format and edit videos can download and install it. Openshot supports over 70 languages and provides many options for the user including video effects, 3D animations and keyframes, audio waveforms and time effects, among others. The program is compatible with Mac, Windows and Linux. It has a user-friendly interface that allows you to edit your videos like a professional.
Price: Free
Supported System: Windows and Mac
Learn more >>
---
#10. Free Video Cutter Joiner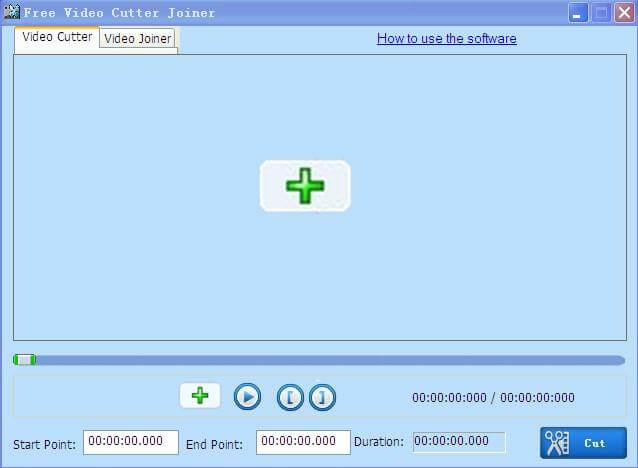 When thinking of cutting MKV files, Free Video Cutter Joiner is a free tool to have in mind. Use this free video cutter to freely cut heavy files and remove irrelevant parts from your MKV video. It supports other files aside WMV such as MP4, AVI, 3GP and MPEG formats.
Price: Free
Supported System: Windows
Learn more >>
---
Video Guide for How to Cut MKV with Filmora Video Editor