If you are passionate about making FLV videos, you might have faced the need on more than one occasion of cutting or trimming your FLV videos. When interested in trimming a FLV video in an easy and effective manner, you can simply resort to a software product that has been designed for multiple video clip editing requirements. If learning about FLV video editing is something you want as well as which are the best and easiest to use FLV video cutter, as how to use such a program properly, you will find useful the bellow stated info.
Part 1: The Easiest FLV Cutter - Filmora Video Editor
Filmora Video Editor for Windows (or Filmora Video Editor for Mac) comes with a wide array of great features that makes editing videos an easy task. The program has basically two main options, which you can select based on your preferences and editing skills, and those are the Easy Mode and the Full Feature Mode. Although both are effective when it comes to trimming videos, the later modes includes a list of more advanced editing capabilities, and numerous effects. Among all the features you have the possibility of benefiting from when using the Filmora Video Editor.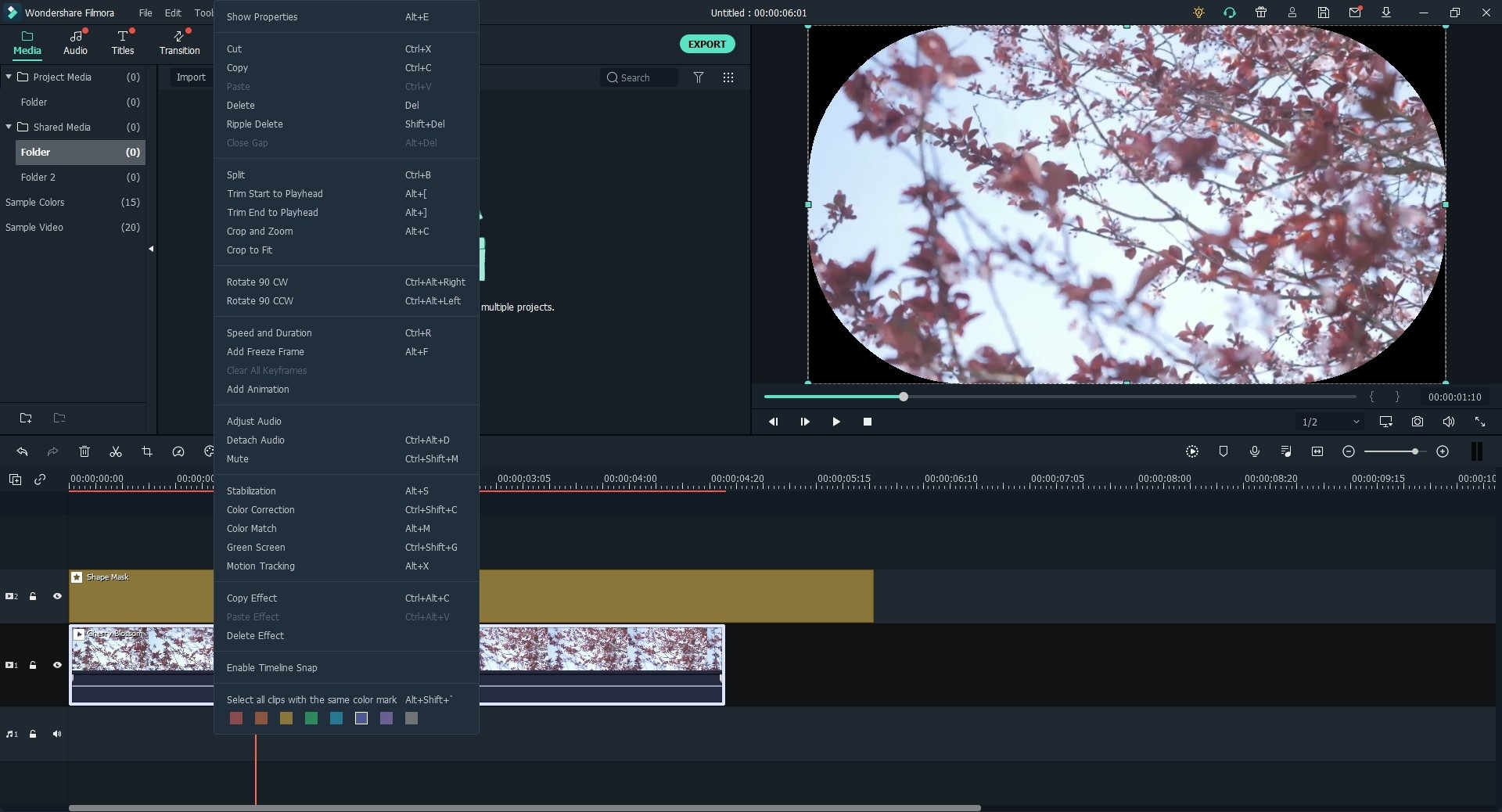 Key Features of Filmora Video Editor:
Basic editing capabilities – crop, trim, rotate, split and cut FLV videos.
Special effects – stylize FLV videos with element and motion graphics, overlays, and filters.
Advanced editing features – add titles, add text, green screen editing and transitions.
Record voiceover – easily record and attach a voiceover to videos.
---
Tutorial on How to Cut Video/Music with Filmora Video Editor
Step 1. Launch the program
Downloading and installing the program is of course the first step. This will not take more than a few moments. After the installation process is complete, in order to start editing your video, you will have to launch the Filmora Video Editor. Open the folder where the program is stored and click on the icon. If you have a desktop shortcut, you can right click on your mouse and press the open tab. After that proceed with your editing.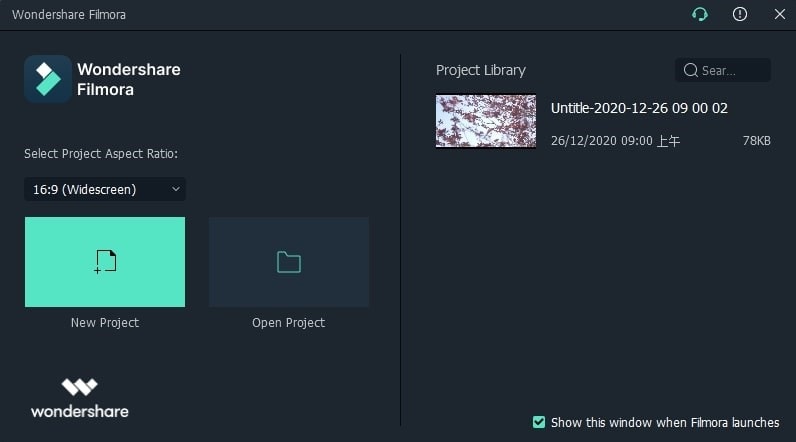 Step 2. Import FLV video to the program
Step two is importing the FLV video into the editor. Adding the video is not at all complicated. Just drag and drop it into the timeline. Your video will be then automatically added to the software, and you can start the trimming process.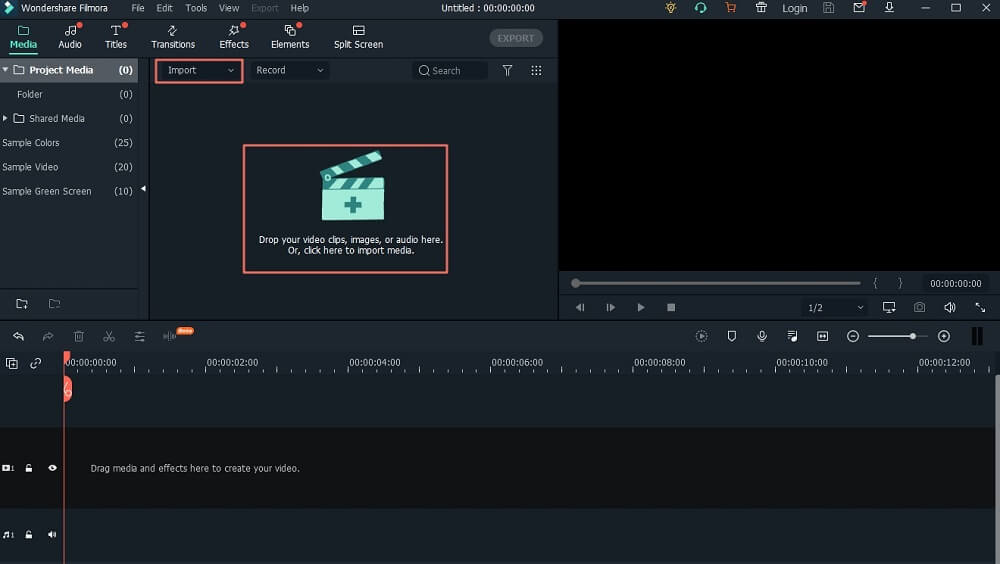 Step 3. Trim FLV video from the beginning or from the ending part
To cut FLV video from either the beginning or the ending part, you will need to move the cursor on whatever part you want until a pointer will appear. Click on the pointer and move it forward or backwards to start cutting parts of the video.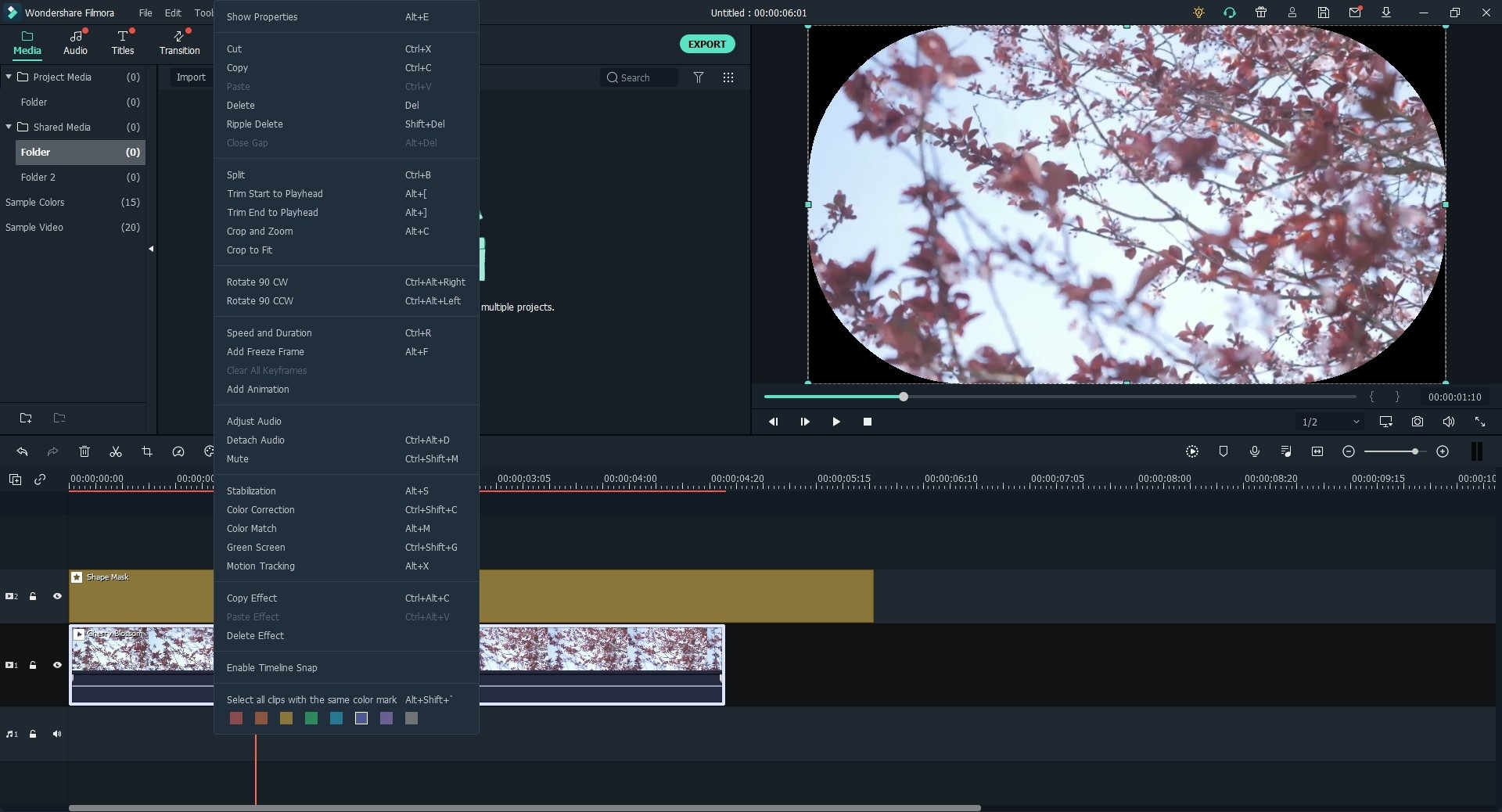 Step 4. Cut FLV video from a middle section of a video
When wanting to trim a specific fragment from the middle, and not from the beginning or the ending part of a video, you will need to start by making an independent section. Simply move the cursor throughout the particular section length you desire and click the scissors icon (it will pop on the timeline). This will separate that middle section from the rest of the video clip. Click right and press the delete tab to eliminate that fragment from the original video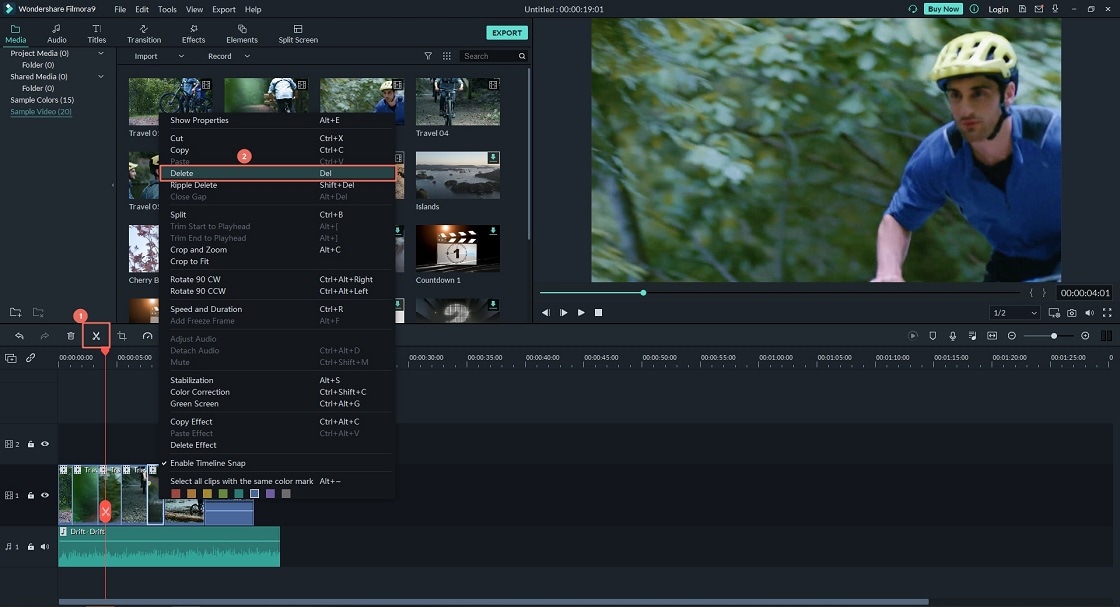 Step 5. Save or export video
After you have done editing your video, the last remaining step is to actually saving it in the new format or exporting it. You will see a Save or Export tab somewhere on the timeline, so simply click on that button.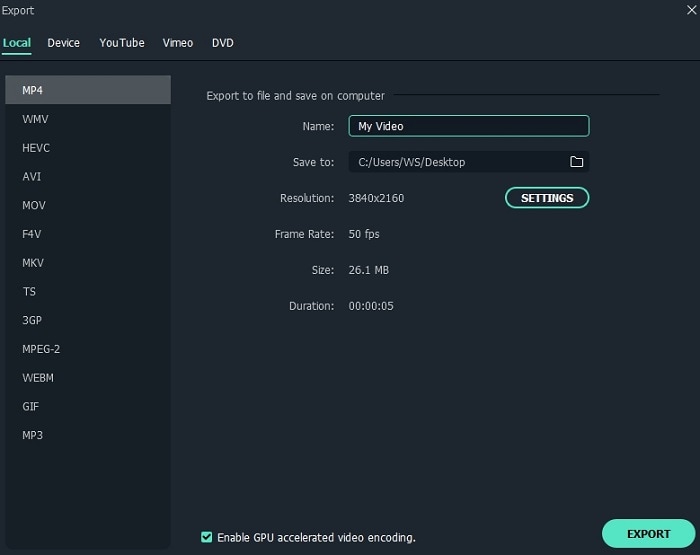 ---
Part 2: Top 5 Free FLV Video Cutter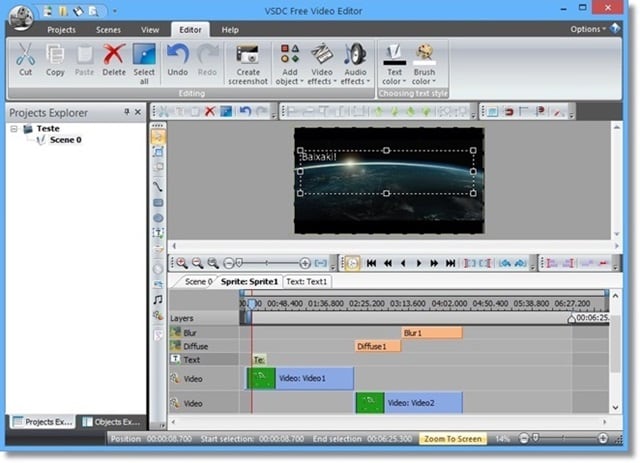 VSDC Video Editor is a great free FLV video cutter you can resort to, when interested in cutting/trimming FLV video clips, together with multiple other video formats. Besides allowing you to crop, trim, merge, watermark, add special effects, the program can also be used for the conversion of video clips, making it even a more useful tool. The downside of using this software that high level of computer resources are required.
---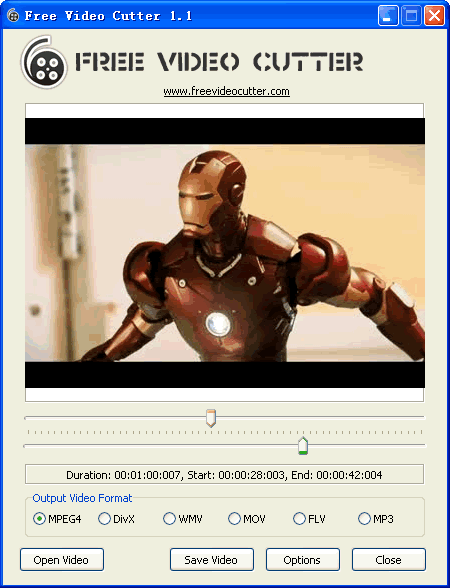 Free Video Cutter an amazing free FLV cutter to install, due to the wide range of video formats you can use it for, including of course, FLV files. The software is very easy to use and you can finish the cutting process within a few minutes. Perhaps the only thing that might make your second guess the decision of downloading this particular software product is the video size restriction.
---
#3. Cute Video Cutter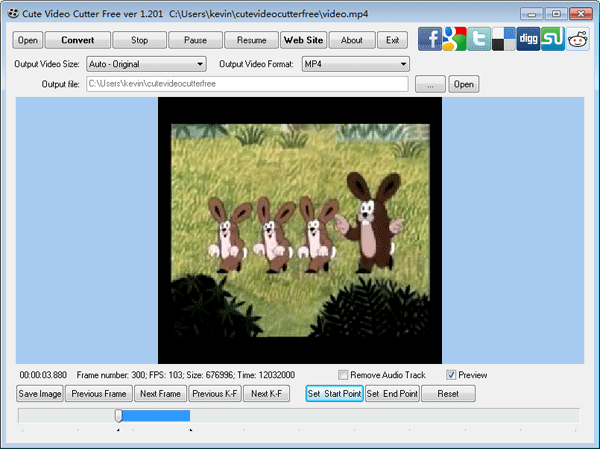 Being a suitable option to cut FLV videos for free, Cute Video Cutter also functions well with other video files. This cutter permits you to select, cut and delete portions of a video clip, as well as slip, join or paste. The advantages of using this software tool, besides of course being free, is that it is fast and also reasonably easy to use, making a great choice for video editing novices.
---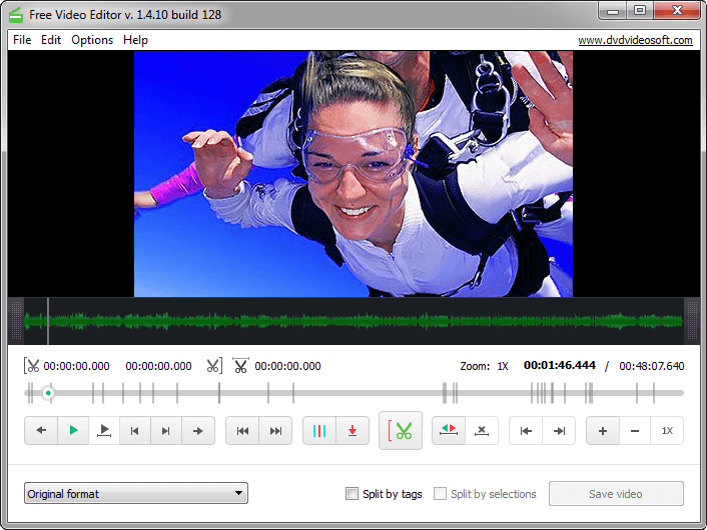 Highly popular for being so user friendly, the DVDVideoSoft Free Video Editor allows you to trim or cut any unwanted vide sections of your FLV files. Due to the wide range of features it comes with, this program will also not affect the quality of your video clips in any way, without requiring re encoding. The interface is also multi lingual, but one con to know about could be the difficulty of inserting special effects.
---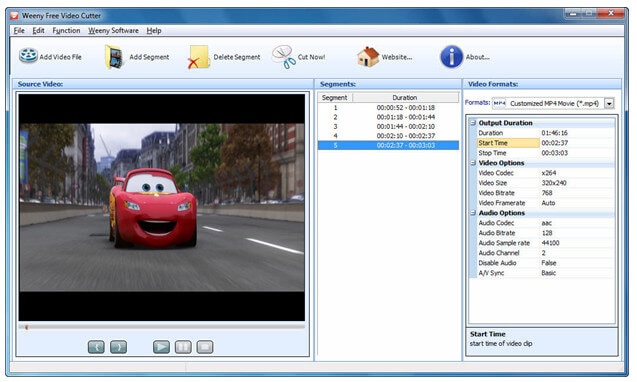 Weeny Free Video Cutter is also a great choice to be your free FLV file cutter. It supports various video formats such as AVI, FLV, MP4, MPG, RM, VOB, WMV etc. You can cut the unnecessary parts of a FLV video easily. You can also adjust the output settings like video codec, size, bit rate, frame rate etc with this free video cutter.