Contents
2. Cut Video of Different Formats

3.2 How to Cut Video in iMovie
Anyone Knows How to Cut Video Clips into iMovie?
You will find out that iMovie is a very easy software program to use for video editing. This is because it has a user-friendly interface and the processes used are straightforward. There will be no complications to be experienced in cutting a video clip with iMovie so expect a flawless experience. Unlike some other programs that come with complexities, no expertise is required to use iMovie as only grasping the basics will be helpful. Furthermore, there is a tutorial to guide you through any complicated aspects of iMovie so don't get worried.
Part 1: Cut Video with Ease using iMovie Alternative - Filmora Video Editor
Best Alternative to iMovie to Trim/Cut Video
Filmora Video Editor for Mac is the best iMovie alternative in the market and provides the best methods, tools and techniques to perform the video editing easily. Filmora Video Editor enables you to easily make movies , edit audio, apply effects and share your new movie on YouTube, Facebook, Vimeo, DVD, TV, iPhone, iPad, iPod, and more! So cutting a video is just a piece of cake if you are using Filmra Video Editor.
Key Features of Filmora Video Editor:
Simple interface with all editing tools displayed in the main windows, users can see and use tools easily;
Supports almost all the popular video formats, audio files and images. No incompatibility issues;
Hand-picked filters, overlays, motion graphics, titles, intro/credit. More effects are added regularly;
Export video in multiple formats or directly optimize videos for YouTube, Facebook, Vimeo, etc;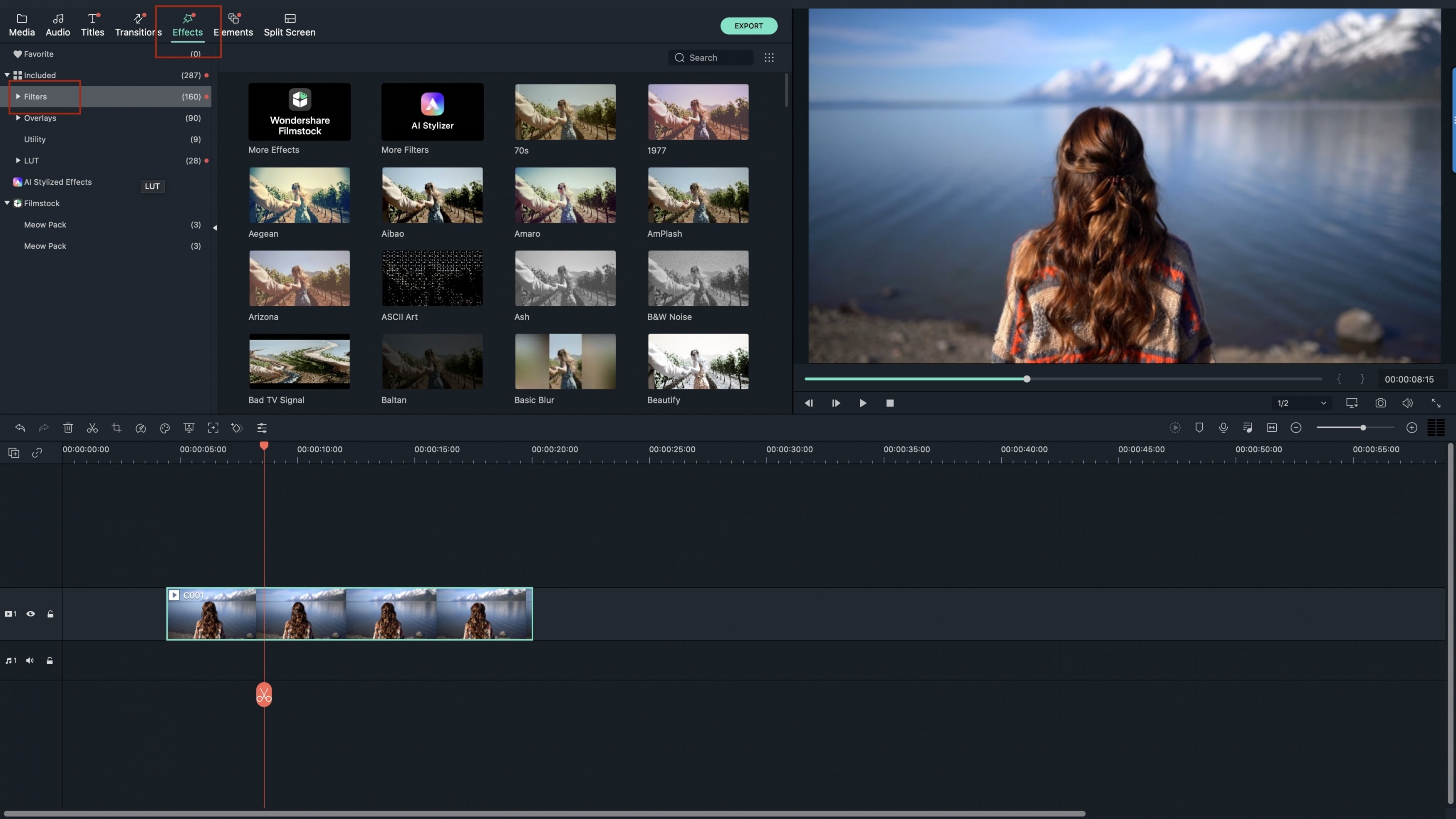 How to cut a video using Filmora Video Editor
Part 2: How to Cut or Trim Video in iMovie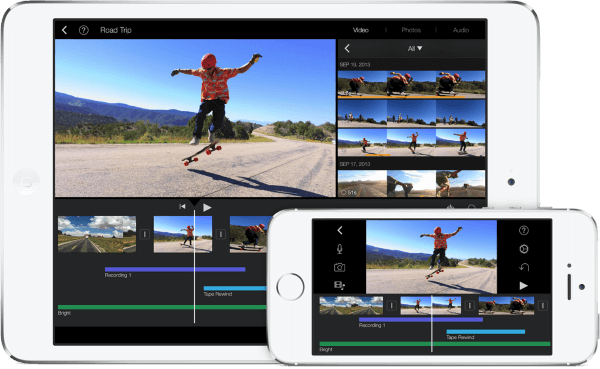 As noted above, there are very simple steps used to cut video with iMovie. One thing you need to understand is that once any content has been chopped off from a video clip using iMovie, you will not be able to store it so be very careful on whatever you cut out. Only clips that have been split will be saved. The "split clip at playhead" feature helps to cut a video into two segments while "crop" will help to refine endpoints in any clip up for editing.
In cutting the video, you should use the clip trimmer feature that helps to get rid of unwanted content. It will help you to determine the length of the clip that is in use and that which is not in use. In that way, you will be able to trim video professionally without compromising on quality.
Step 1. Add files by dragging and dropping them to the editing window from the viewing window. You can then select the video to cut and it will turn bluish in color.
Step 2. Have the cursor placed below the viewing window and it should be at the exact position where you want your video fragmented. From the "edit" menu, click on "split video clip at playhead" and it will be cut.