Contents
2. Cut Video of Different Formats
Can you tell me where to download free MP4 cutter?
There are many online MP4 cutter from where you can cut MP4 video free online. The best free MP4 cutter should be of high reputation and experience in offering high quality MP4 cutters. Looking for the best MP4 cutter online tool? You will get the best solution here.
Part 1: The Easiest and most cost-effective Desktop MP4 Cutter
Filmora Video Editor allows you to trim, split and cut a section of all kinds of video format easily. Apart from MP4 video cutting, Filmora Video Editor will give you the privilege of enjoying majority of other editing functions to enhance your video. You can do color correction, add animated titles, do mosaic, scene detection and green screen, etc. Moreover, Filmora Video Editor supports multiple video, audio and image formats, allowing you to edit almost any video without a hitch.
Key Features of Filmora Video Editor:
The ability to record a voiceover or even the activity on your computer screen and implementing those within your edited video.
The picture-in-picture feature, which allows users to combine two or more videos into one by overlaying additional videos and images.
It has more than 300 special effects that allows users to be more creative using themes on love, the internet and pets.
The ability to easily export and share video directly to social media sites.
Separate version for Windows PC and Mac, and is compatible with the latest operating system.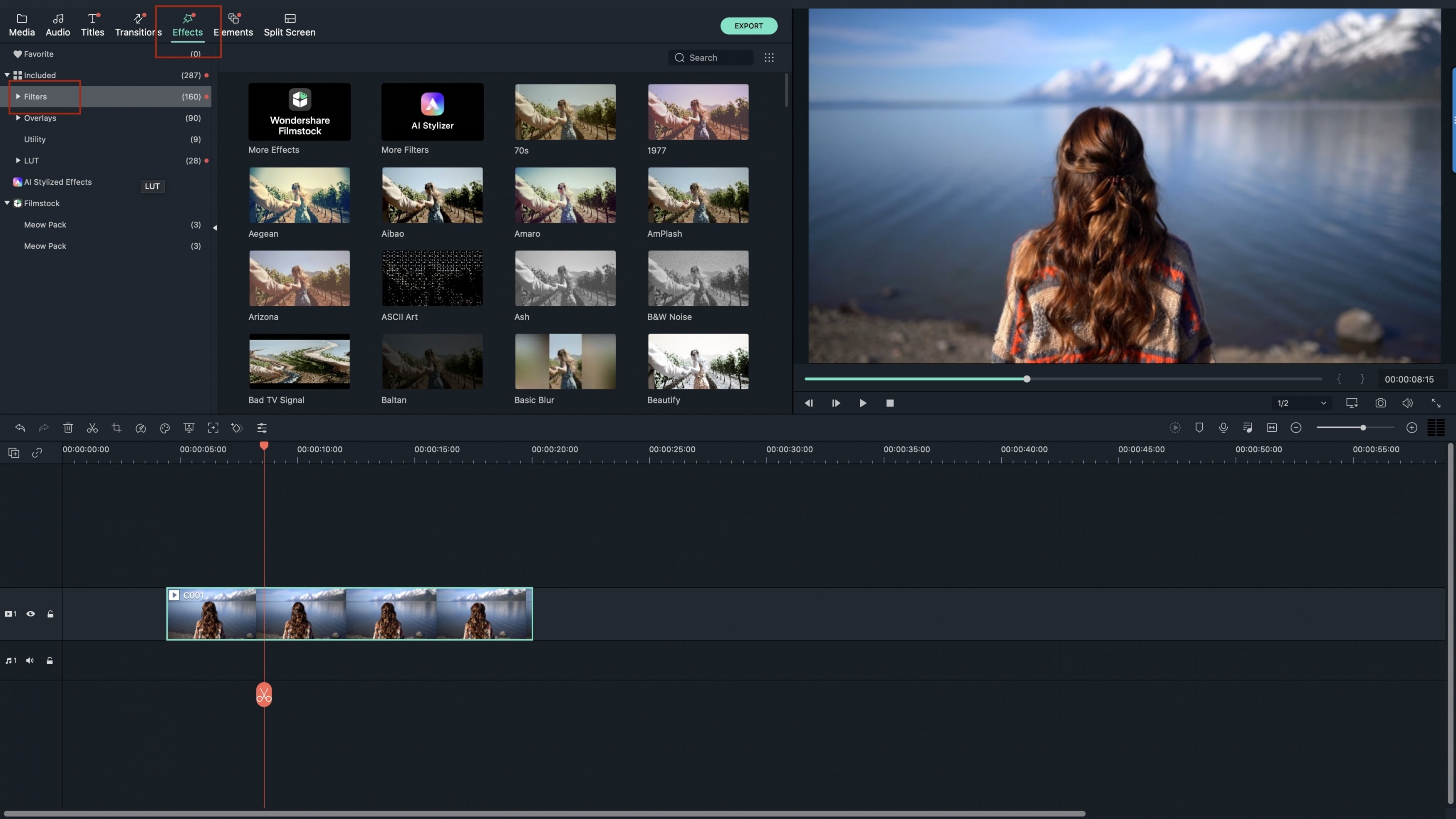 Tutorial: How to Cut MP4 videos via Filmora Video Editor
Step 1. Download and install Filmora Video Editor on your computer. Launch it > drag and drop the MP4 videos to the program. All of the MP4 videos will be displayed in the Media Library area.
Step 2. Drag the MP4 video file you want to cut to the timeline of the program.
Step 3. To cut the beginning or end of the MP4 video, just move the cursor at the beginning or end of the video. When the cursor becomes a cross, move it forward or backward to do the cutting. If you want to cut a section of a video, first move the cursor to the beginning you want it to be, then click the scissors icon. After then drag the cursor to the end of the part you want to cut and click the scissors icon. You see, the part you want to cut is there. Right-click on the clip and select Delete to cut the MP4 video
Step 4. Click "Export" to save the video clip to your computer.
Part 2: Top 10 Online Free MP4 Cutters
The following 10 MP4 video cutter online tools are available in both premium and free versions. Choose the free version and enjoy maximum benefits of your lifetime when editing video.
#1: Wincreator Video Cutter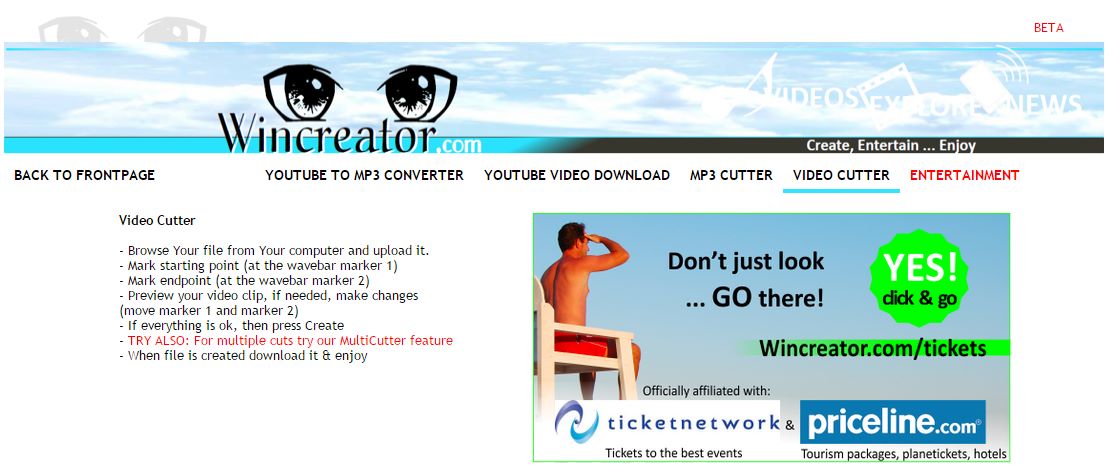 Key Features:
You will get online mp4 video cutter for free and comes with ease of use. You will be able to browse through the computer system to get the video files. When editing, Wincreator Video Cutter has the provision for marking both starting and ending points making the entire process very easy. Make sure you preview your work before proceeding further to ensure no mistakes are committed.
Price:Free.
#2: Cellsea Video Editor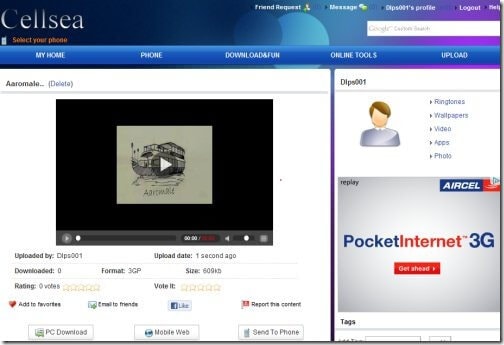 Key Features:
MP4 is one among the many file formats that this MP4 trimmer online software supports. When through cutting the video and other basic editing tasks, Cellsea Video Editor will be another easy step to upload them to very many online sites. Sharing is probably the biggest feature that this video cutter comes with. You will be able to share your edited video with as many people as possible online for free.
Price:Free
#3: Online Video Cutter

Key Features:
This online video cutter will cost you nothing to cut mp4 video online; Online Video Cutter is available freely over the internet. Among the several file formats supported by this video cutter is MP4. Its high compatibility rate means that you will have ease in downloading your videos to mobile device platforms like iPhone, iPad and iPod. The choice will be yours to make because you will benefit from easy cutting of your MP4 videos online.
Price:Free
#4: ACONVERT Video Cutter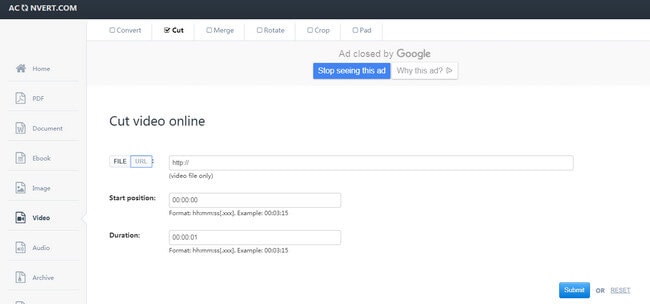 Key Features:
If you want to trim MP4 online, then ACONVERT Video Cutter can be a reliable companion for doing the task. The video split sections deals with the MP4 cutting. So, using the option, you can cut your MP4 video online in no time. Being a multifunctional tool, you can completely rely on Aconvert.
Price:Free
#5: ClipChamp Video Editor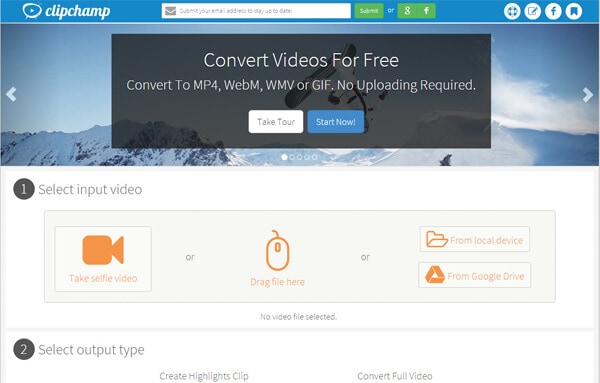 Key Features:
ClipChamp Video Editor can work well when it comes to cutting your MP4 videos online regardless the format of the video is. It can work as a multi-functional tool which is fully functional online. So, you won't have to download it in order to use it.
Price:Free
#6: Video Cutter Online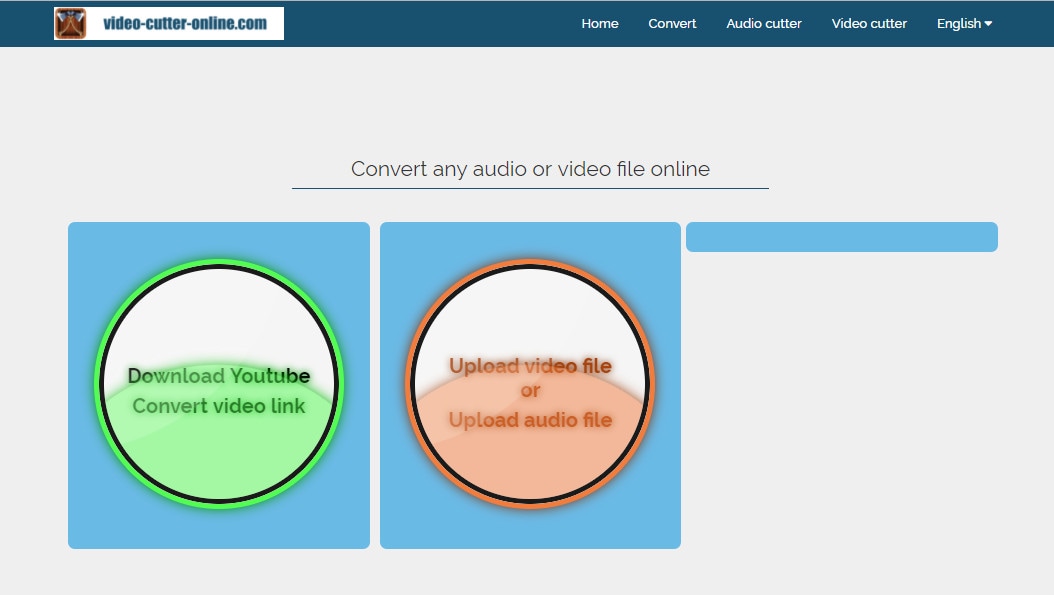 Key Features:
Using this mp4 cutter online, one can trim mp4 in different ways. The videos can be imported in different ways too. Yes, whether the video is imported from YouTube by pasting the URL or link of the video you wish to download, or uploaded from PC, Video Cutter Online can be cut or edited as per your desire.
Price:Free
#7: Video Toolbox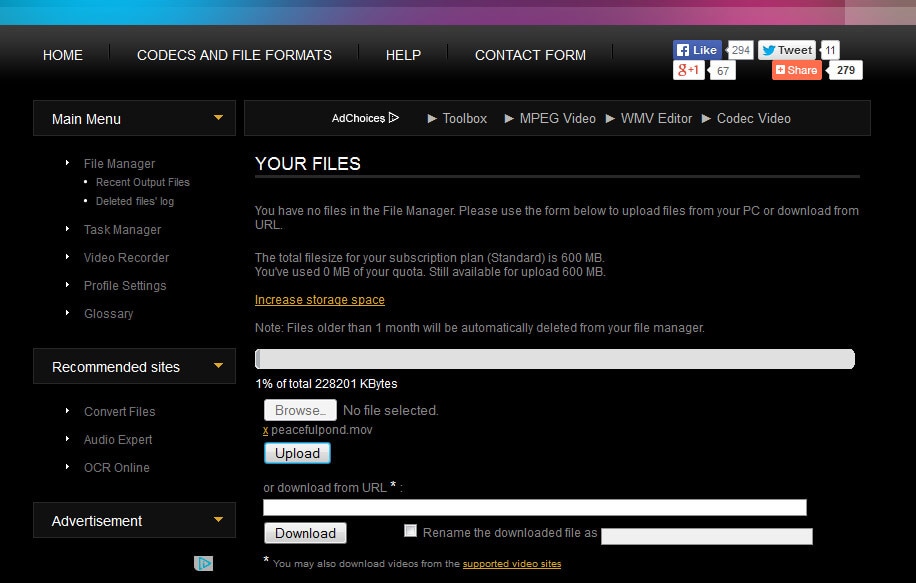 Key Features:
Video Toolbox is an online tool that can work as a powerful MP4 trimmer. This online MP4 cutter supports not only MP4 video format, but also many other formats. Overall, the tool is very easy to use, so you won't need to learn rocket science in order to operate it.
Price:Free
#8 Creaza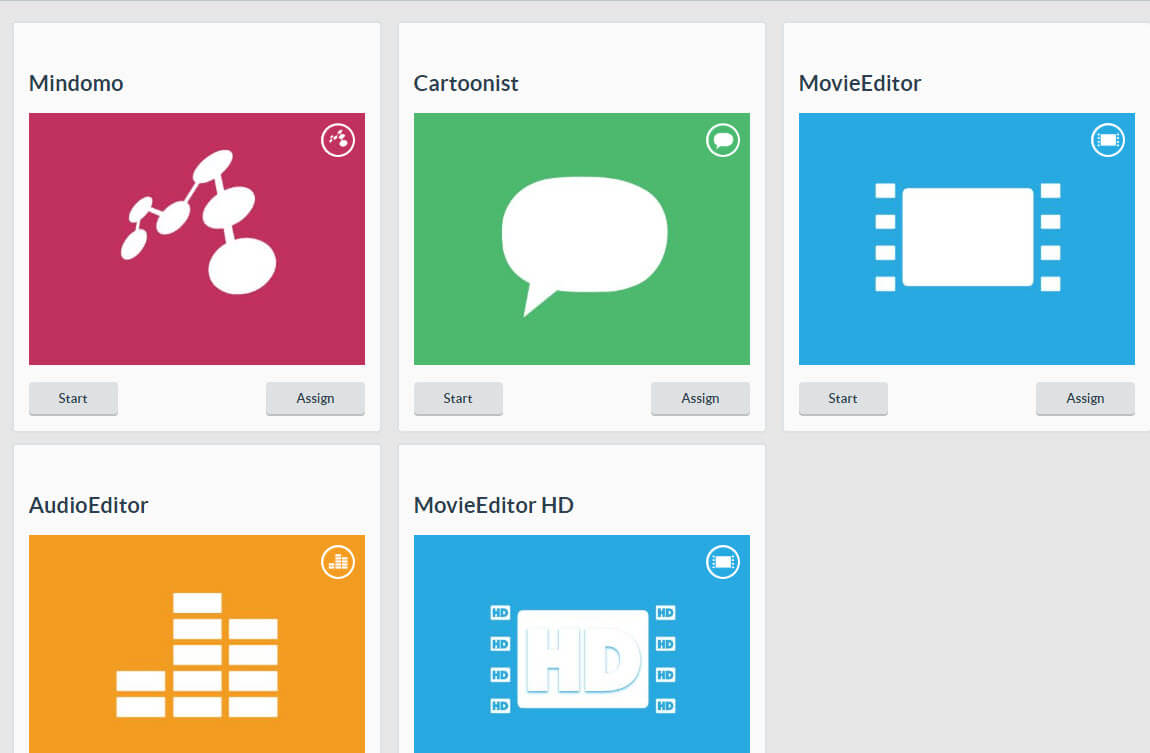 Key Features:
Creaza provides a set of video editing tools that can be used without even knowing how to edit a video. It has 4 editing tools but if you want to cut your MP4 videos, then just simply choose the Movie Editor where you can easily cut and trim mp4 videos.
Price:$34.95
#9: Ezgif Video Cutter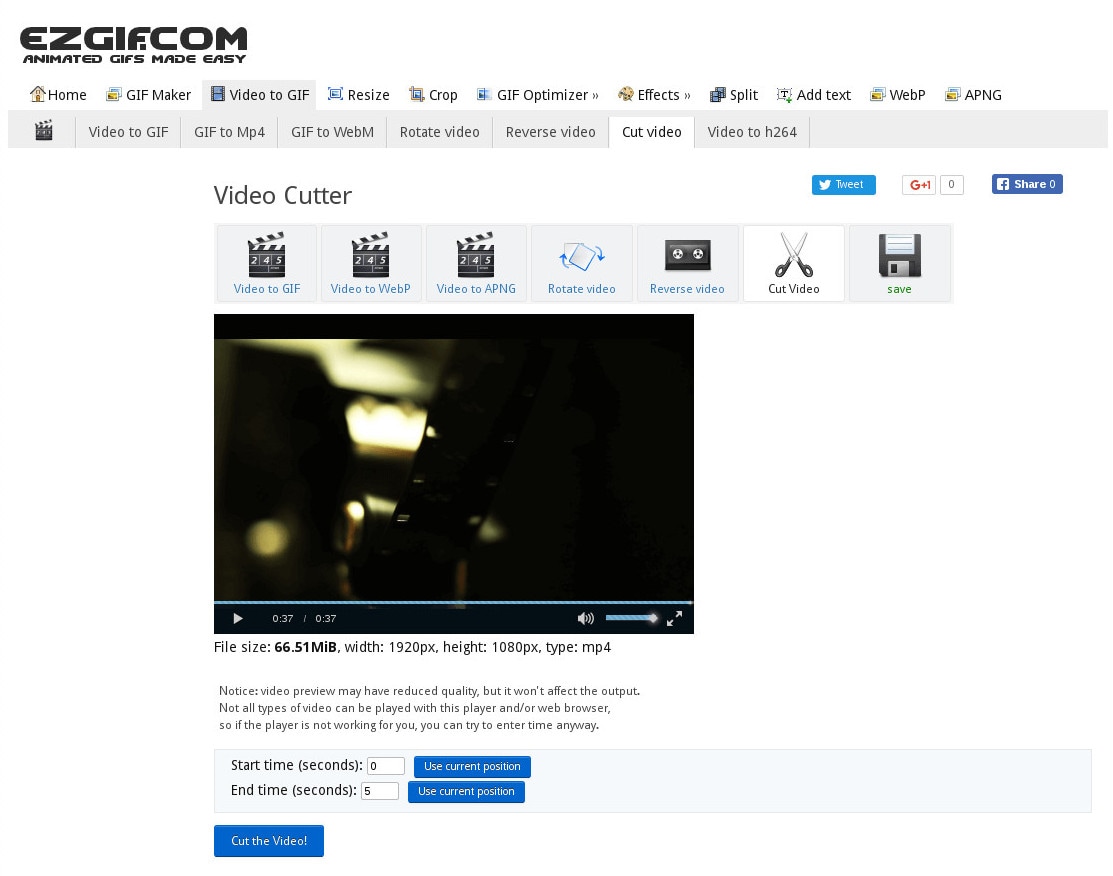 Key Features:
Ezgif Video Cutter is also a famous mp4 trimmer online. This tool can also merge, rotate and crop MP4 videos. It's very easy to use, just upload your video files to the website, chop off the end or start of your MP4 video, or buth, cutting out part in the middle. Then save it back to your PC. But this online mp4 cutter can only supports MP4 files not bigger than 100MB each time.
Price:Free
#10: WeVideo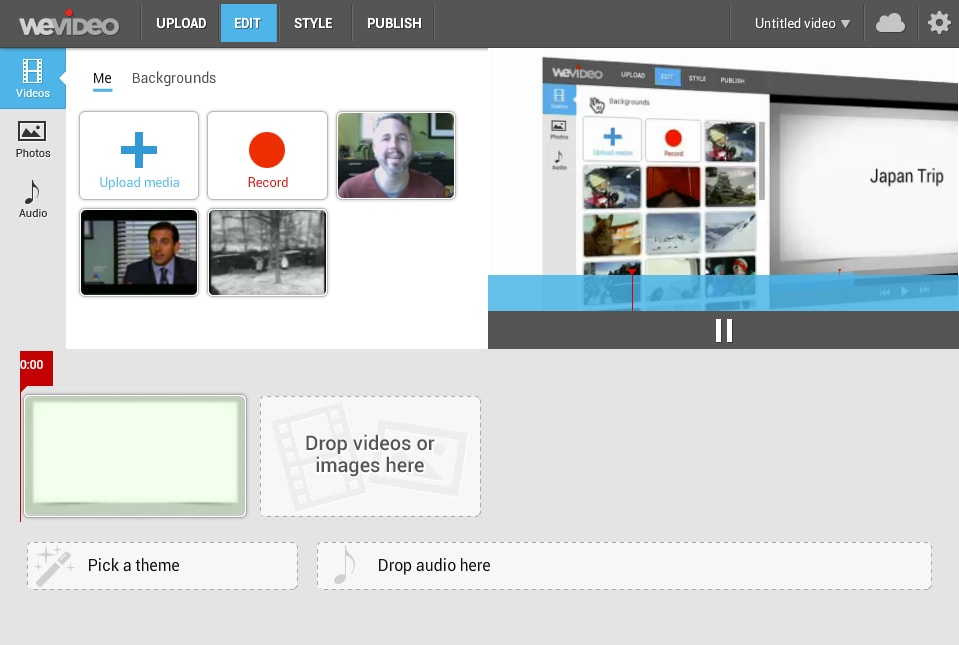 Key Features:
WeVideo is an online video editor which can be used to trim and cut MP4. Besides MP4 file, it supports almost all the common video formats. There are few limitations you will experience with this free version. Resolution is pegged at 360p for videos while exports are restricted to 15 minutes in playtime per month.
Price:Free