Music and video have always been good together. Even in silent movies, filmmakers understood the importance of music and started embellishing the different scenes with piano background music. Nowadays, filmmakers and videographers have perfected the use of background music and can heighten suspense, make us laugh, or even bring us to tears by creatively adding sound.
We can also apply the same principles today when creating Vlogs. When carefully selected, background music can give more life to a Vlog and make it interesting to watch for the audience. As a Vlogger, it is your duty to choose the best possible audio to compliment your video. Select the best melodies that blend with the images. If your audience does not connect intellectually and emotionally with your videos, your audio is usually the problem. Therefore, you can download Vlog background music through the website to increase your resonance with the audience and make your video more attractive.
When picking out music for your Vlog, you must find the right balance. Just because you like an artist or a song does not mean that it is right for your Vlog. The idea is not to add music that will steal attention from the video's message or action. Sometimes a simple melody played with a guitar, or a piano may be enough. The goal is that the music enhances the scene or evokes the appropriate emotion. That is why it is important to have access to a good library of background music. In this article, we will show you 10 websites where you can find the best background music for your Vlogs for free.
Part 1: Top 10 Free and Online Websites To Download Royalty-free Vlog Music
The FMA is an internet-based library of royalty-free music. It was established in 2009 to provide free music under Creative Commons licenses. Music on the site comes from international curators who carefully pick which music is to be added to the repository. These curators are very experienced with music and radio stations, online music labels, artist collectives, DJs, and composers. All music on FMA is free to download. However, how you are allowed to use the music depends on the license associated with each track.
Music on the website comes from all genres, including Blues, Classical, Country, Electronic, Experimental, Folk, Hip-Hop, Instrumental, International, Jazz, Novelty, Old-Time / Historic, Pop, Rock, Soul-RnB, and Spoken.
A good source for copyright-free background music is the YouTube Audio Library. It was created in 2013 to provide YouTube creators with music and audio effects to improve their content and find the perfect music for their videos. The YouTube Audio Library has over 150,000 audio tracks that are free to use for any creative purpose.
Music on the website is categorized by:
• Genre: Alternative & Punk, Ambient, Children's, Cinematic, Classical, Country & Folk, Dance & Electronic, Hip Hop & Rap, Holiday, Jazz & Blues, Pop, R&B & Soul, Reggae and Rock.
• Mood: Angry, Bright, Calm, Dark, Dramatic, Funky, Happy, Inspirational, Romantic, and Sad.
• Instrument: Acoustic Guitar, Bass, Drums, Electric Guitar, Organ, Piano, Strings, Synth and Trumpet.
Soundcloud is primarily known as a portal on which aspiring musicians try to get exposure for their music. However, famous international artists, musicians, and composers also upload their music on free use. To find these tracks, just type in the search term Creative Commons, and you will get access to a comprehensive library of interesting background music for your video.
With over 200 million audio tracks, users will not have a problem finding free Vlog music for their Vlogs on SoundCloud.
Audionautix has a lot of good background music that can be used for your Vlogs. The platform is very fair with its terms of use. The tracks can not only be used privately but also commercially. The music is mostly of good quality, but the interface is not the best for searching. You don't get a song list to browse through, but first, you have to choose a music genre to get tracks displayed.
On the site, you can find music in all types of categories:
• Genres: Acoustic, Ballad, Blues, Country, Dance, Easy, Listening, Electronic, Ethnic, Folk, Gospel, Hip-Hop, House, Jazz, Latin, Pop/Funk, Rock, Reggae, and much more.
• Mood: Calming, Relaxing, Uplifting, Bright, Grooving, Energy, Sad, Driving, Bouncy, Dark, Pensive, Somber, Epic, Cool, Groove, Melancholy, Mysterious, Intense, Humorous and more.
This website offers a lot of free background music under the Creative Commons License. The tracks on Incompetech are all composed by the editor, Kevin MacLeod. Many of the tracks are free to download in high-quality MP3 format.
Music on the website is grouped into categories such as Modern Cinematic, Relaxing / Chill, Silent Film, Horror, Electronic, Video Game, Adventure, Comedy, Mystery, Western, Romantic, Celtic Fantasy, Vocal, etc. There are also filters for music genres including; Rock, Jazz, Funk, African, FX/Sounds, Folk, Musical, Latin, Dance/Club, Blues, Radio Drama, Reggae, Holiday, Ballroom dancing, Polka, Pop, HipHop/Rap, Drum & Bass, Ska, Dubstep and more.
Netlabels is a collective library of music from over 30 online record labels. Most of the tracks available on the website are free to use with a Creative Commons License. You can browse for background music by music filter, netlabel, release year, or reviews.
The main category of music on the site is Electronic music, which you can filter by subgenres such as House, Techno, Minimal, Dub Techno Electro, Chill Out, IDM, Ambient, Downtempo, Electronica, Drum and Bass, Big Beat, Chiptune, Breakbeat, Experimental and more.
This website features royalty-free music from French composer Ben Tissot. All of the music on Bensound is available under the Creative Commons License, which means that you can use the tracks as background music for your Vlogs as long as you give credit to the site.
Bensound hosts a lot of good music that can be filtered by eight categories; Acoustic/Folk, Cinematic, Corporate/Pop, Electronica, Urban/Groove, Jazz, Rock, and World/Others.
Jamendo offers a large selection of royalty-free music and audio for your Vlogs. There is a production music archive for all kinds of video projects. There is also music for films, advertising, YouTube videos, and background music for bars or shops. The catalog contains over 250,000 tracks that come from over 40,000 independent artists. There is a lot of high-quality music from unknown composers here.
In the Royalty-Free Music page, you can find music categorized by:
• Project Types: Film & TV, Advertising, Video, Video Games, Presentation, Movie Maker, Corporate, Facebook, Documentary, Horror.
• Themes & moods: Happy, Energetic, Sad, Calm, Celebration, Relaxing, Kids, Epic, Fashion, Motivational.
• Instruments: String, Percussion, Wind, Metallophone, Accordion, Piano, Trumpet, Ukulele, Bagpipes.
• Genres: Instrumental, Pop, Rock, Reggae, Electronic, Jazz, Soul, Rock 'N' Roll, Techno, Psytrance.
CCMixter offers about a thousand tracks that you can download for free to add to your Vlogs. The site features a simple design that allows users to listen to the music, get information about the music or composer, and download it with one click. Each track is tagged to show its license. Most are under a Creative Commons License, which means that you can use the music for commercial purposes if you wish.
Music from most genres is available here.
A number of unknown and mostly amateur artists upload their music on Opsound. The website may be a little confusing to navigate at first, but it contains many music tracks. It is unfortunately not possible to preview a track without opening another window. The music on Opsound falls under the Creative Commons Attribution - ShareAlike License, which means you can use and edit the music free of charge for commercial purposes.
The artist categorizes the tracks, tag, or genres, such as Abstract, Acoustic, Ambient, Blues, Breakbeat, Classical, Country, Drum and Bass, Dub, Electronic, Experimental, Hip Hop, Instrumental, Jazz, Pop, Rock, Vocal, World.
---
Part 2: Download Your Vlog Music From Filmstock [Recommended]
Filmstock is an all in one source for a wide range of media, including video effects, footage, images, and vlog music no copyright-free download that you can use to spice up your Vlogs. You can download and use the music in Filmora Video Editor and other video editing programs such as Adobe After Effects. In addition, Filmstock provides users with more subscription plans to meet your different music needs to download background music for Vlog. In addition, you can also import the music you downloaded in Filmstock into Filmora Video Editor to edit your Vlog videos.
In the process of looking for a website to download background music for Vlog video, I found that Filmora Video Editor as the best video editing software can help you make excellent Vlogs. It is very easy to use and compatible with all video formats, so it is very suitable for adding music or special effects to your Vlog video.
The most distinctive feature of Filmora is its effects store --- Filmstock, which will not only provide users with Filmora effects, but also provide numerous video effects (AE effects), images, stock material, and royalty-free music and sound effects. You can download and use these video effects, images, royalty-free music and sound effects, and material libraries in Filmora and Adobe After Effects. Besides, Filmstock provides users with more subscription plans to meet different needs.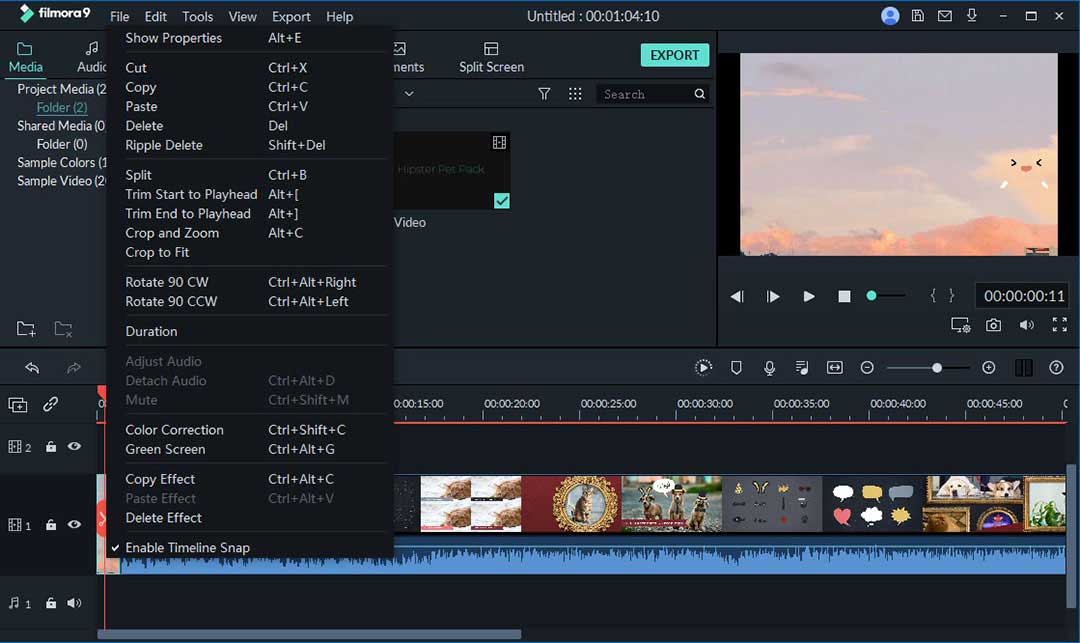 Key Features of Filmora Video Editor and Filmstock:
One-click to help you cut a large video divided into two parts or several clips without losing quality, and you can directly delete unwanted parts.
Almost all video editing options are well supported, including splitting, merging, editing (audio and video), etc.
Provide various special effects, including split-screen, green screen and reverse functions.
Hundreds of video effects, Music allowing you to use to exert greater creativity.
Beautifully animated titles can make your Vlog stunning and unique.
---
Part 3: How to Get Royalty-free Vlog Music on Filmstock
How to log in to Filmstock to download background music for your Vlog
Method 1:
1. Go to Filmstock website.
2. Click the Login icon in the upper right corner, and you will see a new page asking you to enter your account and password.
3. If you don't have an account ID (Wondershare ID), you can choose to Create One Now or log in directly with your Facebook, Google, or Twitter account; if you already have an account ID, just type your email and password. Then click log in.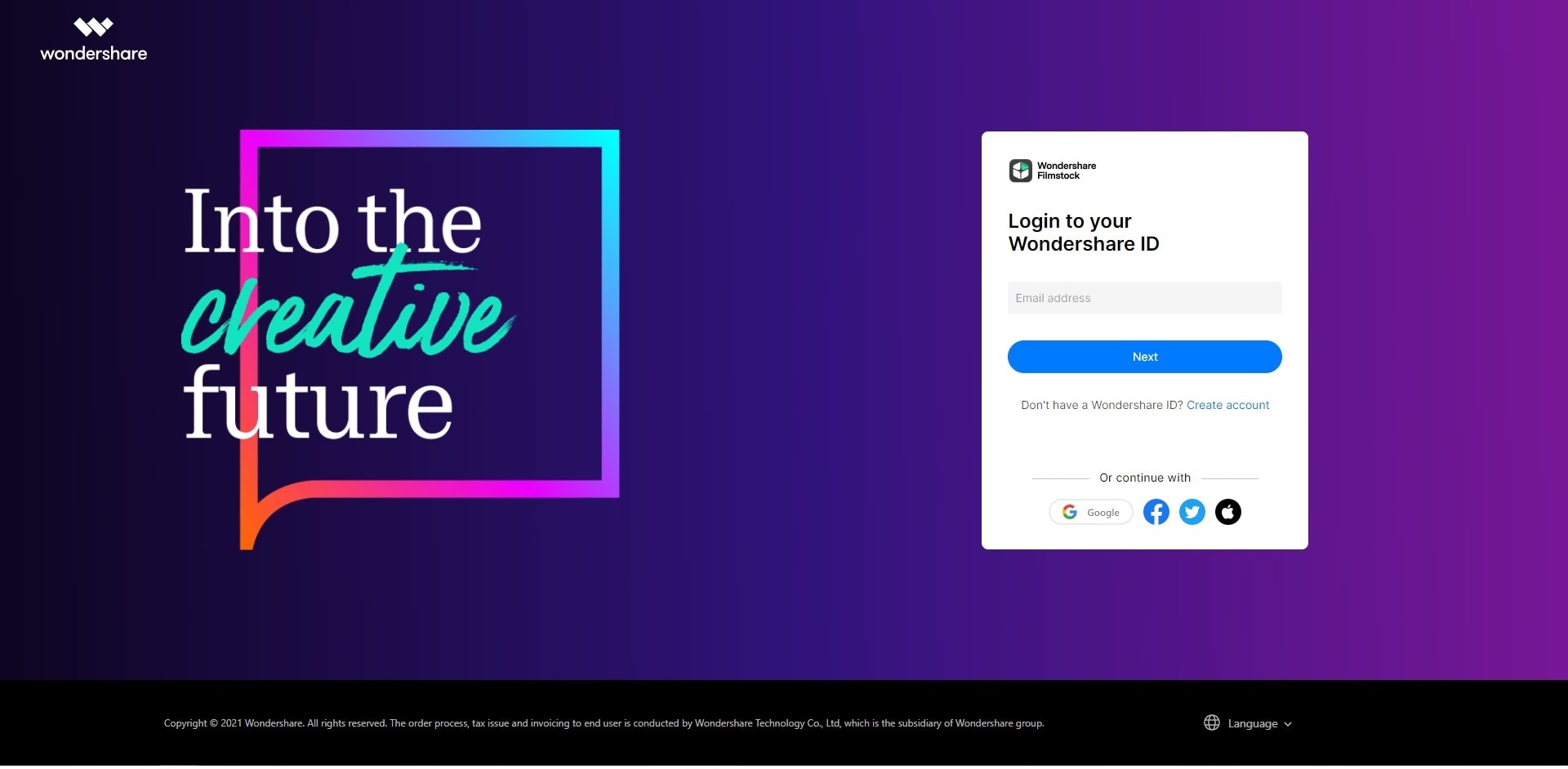 Method 2:
Assuming you have downloaded and installed the latest version of Filmora Video Editor from the official website, launch the software, enter your account ID to login and then access the Filmstock Library directly.
1. Open the Filmora video editor and click the Account icon.
2. Enter your account ID to log in to the pop-up window.
3. Click the Download icon to directly access Filmstock.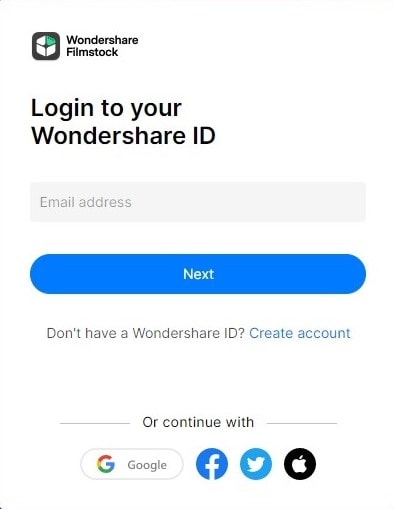 You can now check account information such as order history, favorite media, downloaded assets, and account settings by clicking Manage Account. And browse and filter through the thousands of music tracks available on the platform to find your best background music for Vlogs.

Steps to download music background music for Vlog with Filmstock
Step 1: If you access Filmstock through Filmora Video Editor (v 9.1 or above), you will directly enter the following default sound effect collection page of Filmora Video Editor.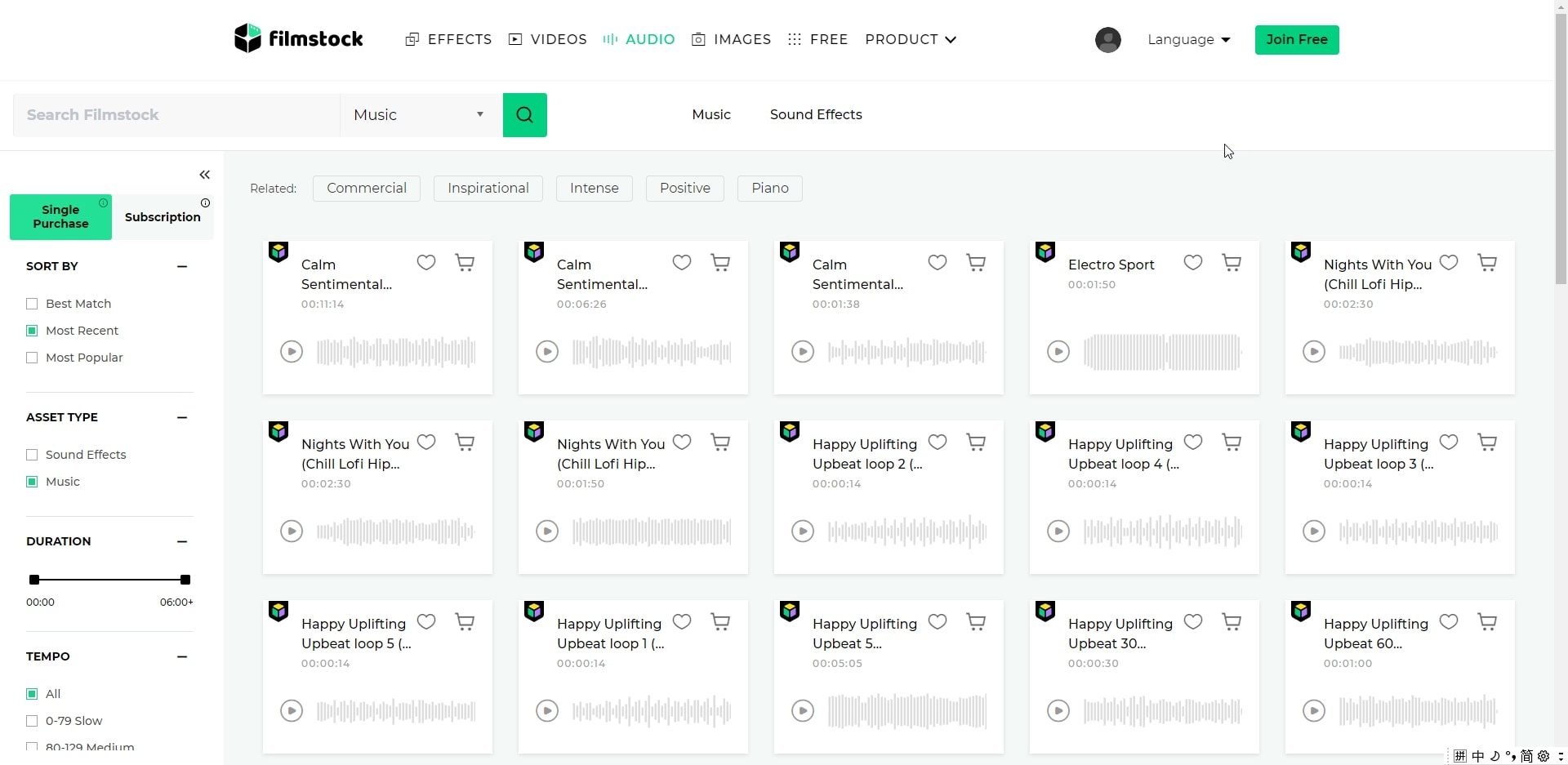 Step 2: You can filter and sort the music by Most Recent, Most Popular, or Category.
Step 3: Find the music you are interested in, and then click it to the detailed page, as shown below: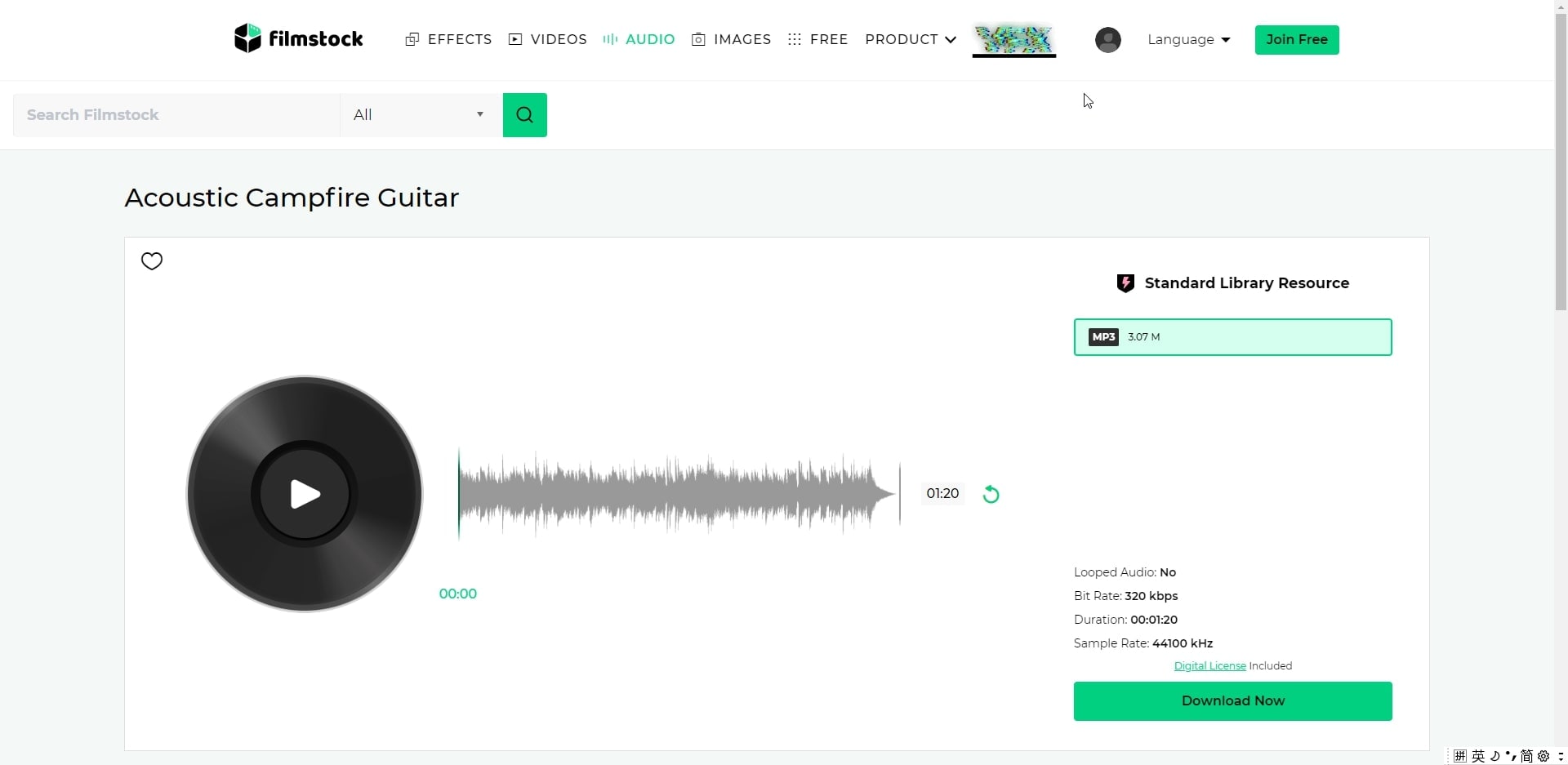 Step 4: Click the Download Now button to add the package to the My Effects list. Simply click the Install button to complete the process. You can find all the music in Manage Account> Download.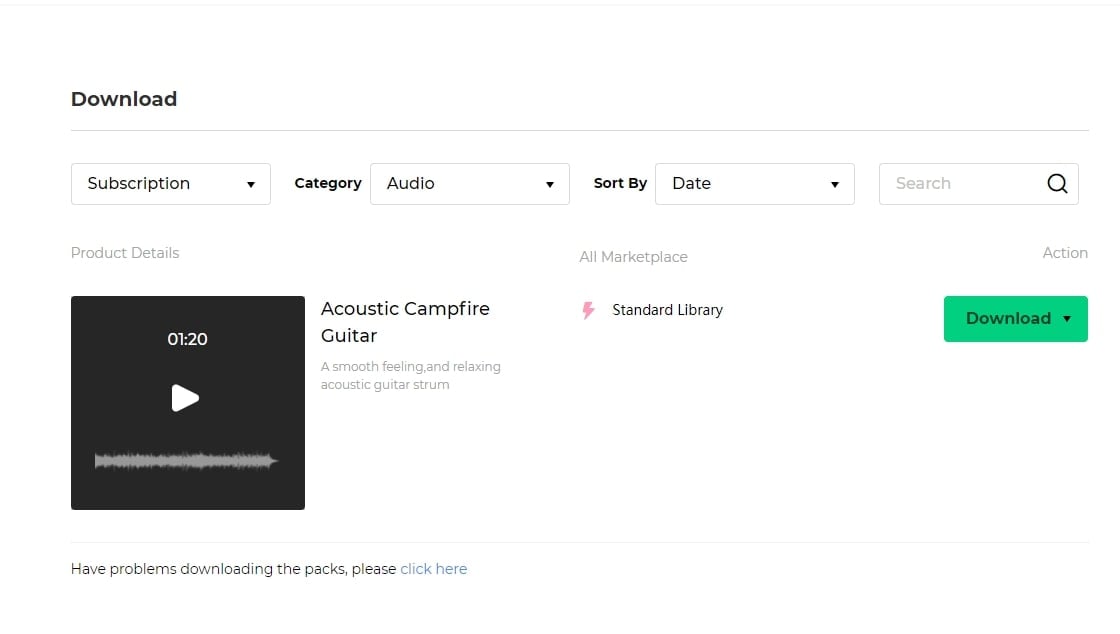 How to get / download the free Vlog music in Filmstock?
1. Filter the music packs as Free in Filmstock.
2. Find and click the Free Download button to get free Vlog music.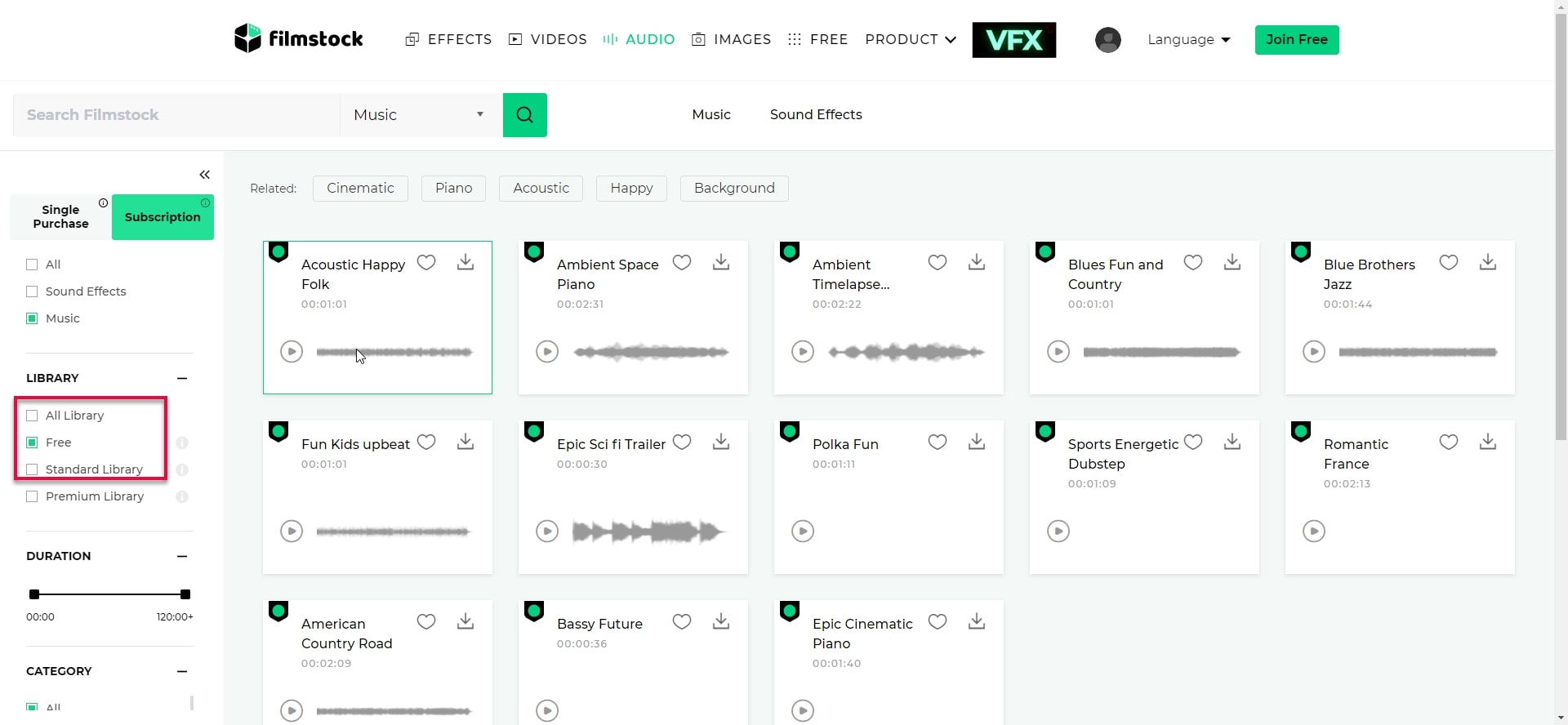 Note: To use the music pack, you need to make sure that Filmora Video Editor (version 9.1 or higher) has been downloaded and installed on your Windows or Mac computer.
How can I find my download vlog music in Filmora Video Editor
1. Start Filmora Video Editor, and then select New Project.
2. Log in to your account ID, then classify the new effect into the program's correct part (Music, Text, Transitions, Filters, Elements, Overlays, etc.) and mark it with a red dot.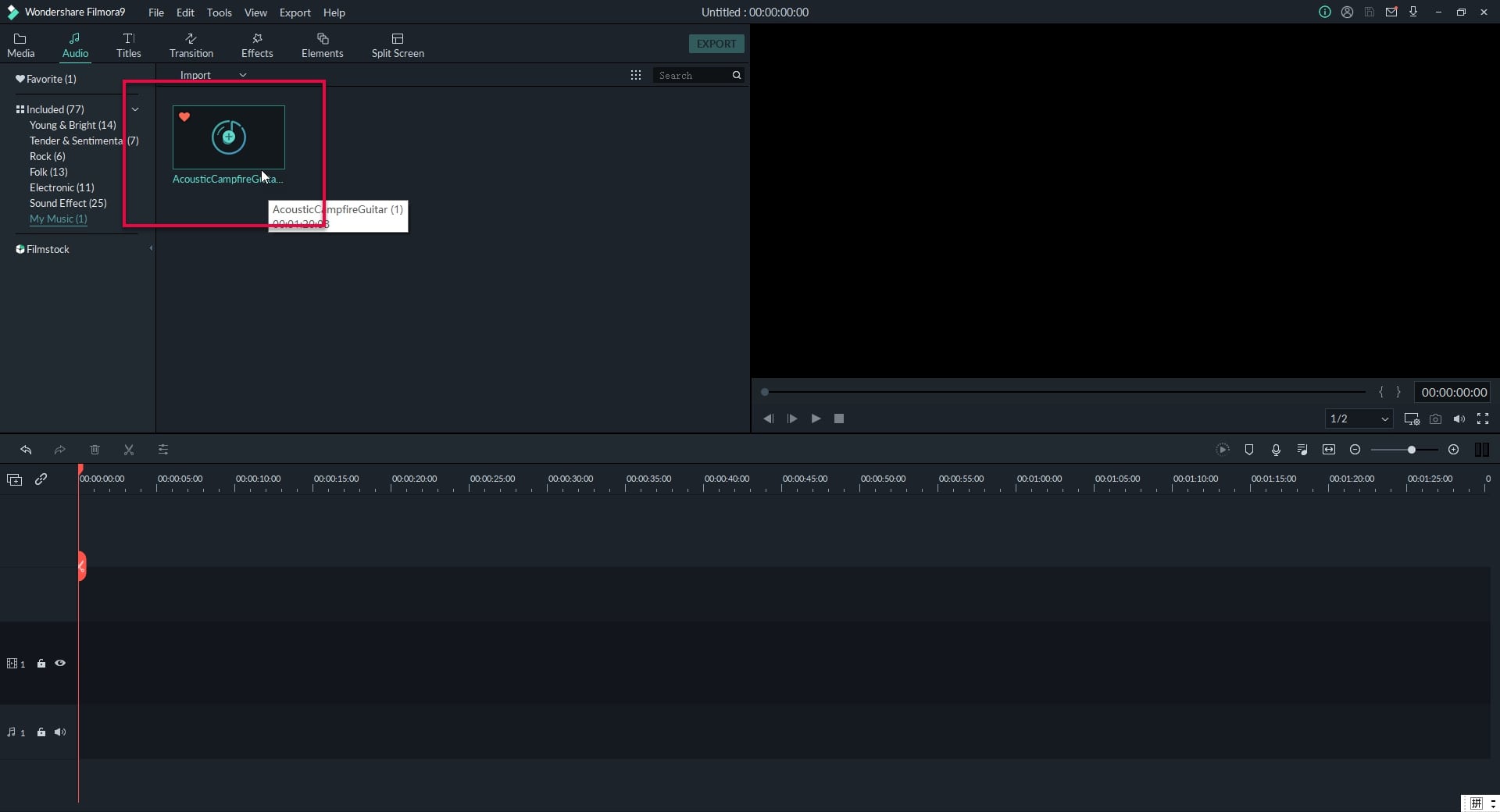 How to export the video to the desired format
Filmora Video Editor allows you to export videos and convert them to the most popular video and audio formats. Click the Export button above the timeline and then navigate you to a new window. By default, there are 12 video/audio formats for you to choose from.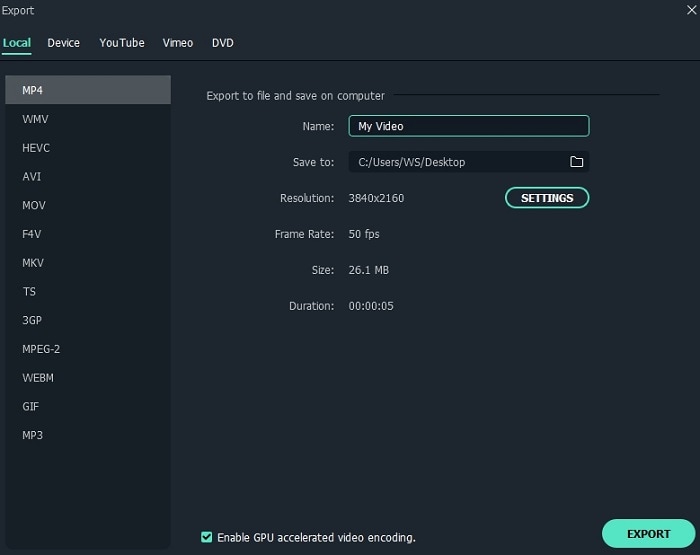 If you are not satisfied with the video's parameters, please click Settings to change it manually. In the Settings window, you can set the quality to Best, Better, and Best. You can customize the video parameters, including Encoder, Resolution, Frame Rate, and Bit Rate. For Audio, you can customize the Encoder, Channel, Sample Rate, and Bit Rate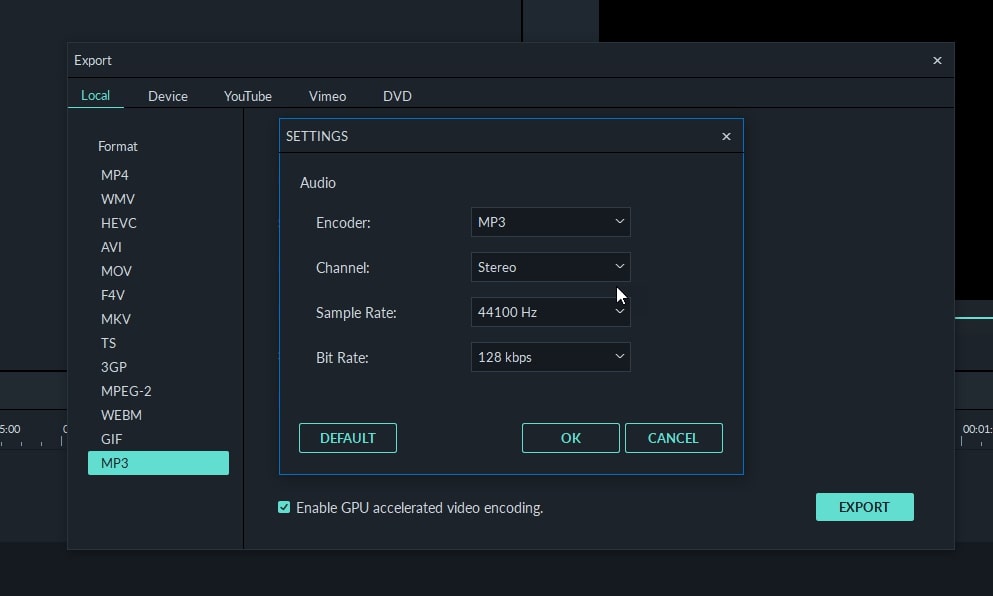 Then give the video/audio a name and choose the destination to save the video/audio. Finally, click Export to convert the video/audio.
---
Conclusion
The above is to download background music for Vlog in Filmstock. Perhaps now learn more about how to use Filmora to make Vlog may be what you want most. As the simplest video editing software, Filmora can help you create professional Vlog videos with various excellent editing functions and effects, including adding Vlog background music to make it more attractive.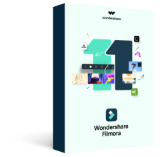 Compared with other desktop video editing software, Filmora Video Editor for Windows ( Filmora Video Editor for Mac ) has the same functions and more than 1,000 special effects, which is very easy for users to use. It has basic editing tools, including rotation, cropping, merging, splitting, and trimming, and you can take full advantage of these tools. Therefore, the program can be used not only as a good YouTube video cutter but also as a reliable Vlog video rotator, trimmer, splitter, cropper, etc. You can use it to make your favorite animated Vlog videos.
The program provides over 200 free conversions for your reference and is divided into basic, 3D, speed blur, deformation, lifestyle, slide, linear and other folders. Therefore, you can easily find any transition effect and apply it to the video, and preview it as needed.
Key Features of Filmora Video Editor:
More than 1,000 video effects can help you create masterpieces like professionals.
Apply all the effects to the video with just simple clicks, and you can also customize the effects at will.
Over 500 free effects are built-in resources for each user, including sound effects, filters, transitions, overlays, mosaic effects, elements, title templates, etc.
Export and upload the cut or edited video directly to YouTube or Vimeo platform in the program. (You can also export the video to a specific video format, or export the required portable device as needed)