The popularity and success of Vloggers nowadays have proven that creating your own Vlogs can not only be an exciting hobby but can even create a big source of income. However, in order for your Vlog videos to get clicks, likes, or even go viral, it must meet certain standards.
One of the most important parts of creating Vlogs is video editing. Using a video editing program can help give your Vlogs a professional, high-quality look that will propel your channel or brand to the next level. A video editing tool will allow you to enhance your recorded videos by applying various options such as transitions, zoom, fading in graphics, images, and text and adding background music, sound effects, and voice-overs. This article will discuss how to edit a Vlog.
Part 1: How to Find the Right Vlogging Video Editor?
It is not easy to pick the right video editing software from the huge selection of different developers and software versions, especially for beginners. They need to find a professional and easy-to-use software to edit a Vlog intro. Below we look at the most important factors that inexperienced Vloggers should consider before getting video editing software:
Experience level: The level of technical knowledge of video editing is an essential criterion when making a purchase decision. Inexperienced users will be overwhelmed by a video editor designed for professional videographers and filmmakers.
A software tool that is too complicated to use is likely to put you off from producing videos and end your Vlogging career before it even starts. The most important thing about choosing a video editor to edit a Vlog video for beginners is simple and easy to understand.
On the other hand, advanced users that choose an entry-level tool will quickly reach their limits and complain about missing functions or options.
Ease of Use / Functionality: In addition to a well-designed user interface that is easy to navigate, good video editing software should also offer a bit more than the features and functions you need. This will allow you to develop your editing skills. The editing tool should work with raw video and have all the basic tools, such as clip trimming, cropping, and joining tools.
Also, make sure that it is able to correct color, brightness, and contrast and add filters, sound effects, and graphics. Transitions, overlays, and text should also be supported. With UHD resolutions becoming standard for Vloggers, check that the software supports 4K video.
Simultaneously, a convenient video editor should preferably allow you to edit a Vlog on your phone and allow you to use it on your iPhone or Android.
Cost: Reliable video editors come at a price. While it is tempting to go for a free video editor, they are almost always very limited in functionality, lack support for HD and UHD video, perform slowly, restrict video length, file size, or export formats, and even add a watermark to your videos.
On the other hand, you should also avoid expensive professional video editors, especially if you are a novice Vlogger. These will not only cost you thousands of dollars but, as mentioned, are complicated to use and have many features you probably do not need.
---
Part 2: Filmora Video Editor - Best Vlog Editing Software for Newbies
Filmora Video Editor is considered one of the best video editing software for Vloggers. Even inexperienced users can create entertaining Vlogs within minutes using the program's Easy Mode. In this mode, all you need to do is load your video clips and music into the program, and the computer does the rest for you. If you want more control over the editing process, switch to the Full Featured Mode to access all the tools to design your unique Vlog. All in all, Filmora is a Vlog editor that can provide you with high quality and high efficiency.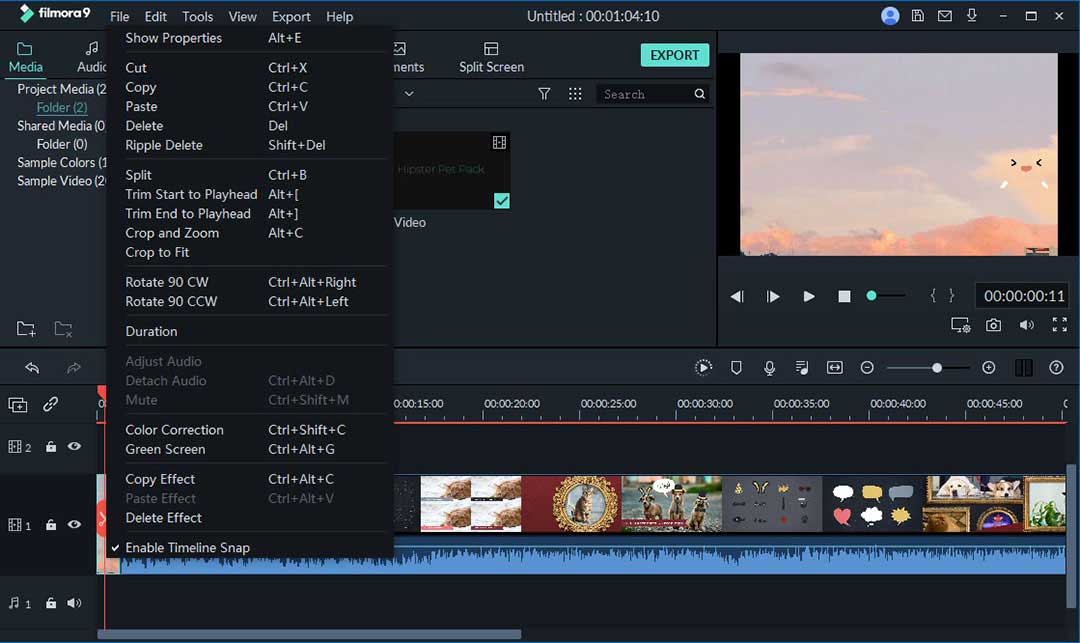 Support any video format, audio format, and image format without incompatibility issues.
Provides 300+ effects, including superimposition, transition, etc.
Allow export the most suitable video format and size according to your needs, such as for YouTube, Facebook, Vimeo, etc.
Beginners and experienced Vloggers will find Filmora Video Editor significantly simplifies the video editing process. The software supports most video formats and can export videos in YouTube supported formats such as FLV, MOV, MPEG4, and WMV. You can use it to edit a Vlog for YouTube and make your videos more attractive. Filmora's user interface is clear and simple to allow new users to focus less on learning how to operate the software and more on producing creative and fun-to-watch Vlogs.
---
Part 3: How to Edit Vlogs?
When it comes to the Vlog video editing and post-processing, it makes sense to follow a certain workflow. This brings you two major advantages; it saves time and gets you the best possible results. How you arrange your workflow is up to you. However, this workflow is proven to maximize your efficiency:
Step 1: Gather recorded clips: The first step is to collect and preview all the video recordings you have made. This step is very important because it lets you know the actual material available and develops ideas for the Vlog.
Step 2: Cut video materials: Now that the preliminary preparations have been made, you can begin the actual editing process. Load the clips into the video editor and cut out the parts you don't need. Also, remove unusable clips.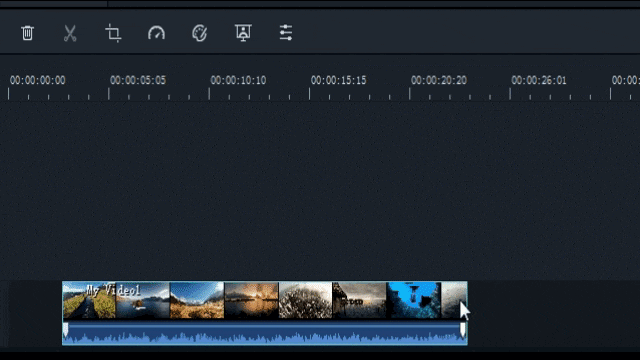 Step 3: Re-arrange Clips / Add Transitions: Ideally, you already had a plan for your Vlog before you shot the first video. It often happens that you do not shoot scenes in sequence. Rearrange the clips in the order that you had planned. Put opening shots at the beginning of the video and so on. Next, creatively add transitions to make the shift between clips much smoother.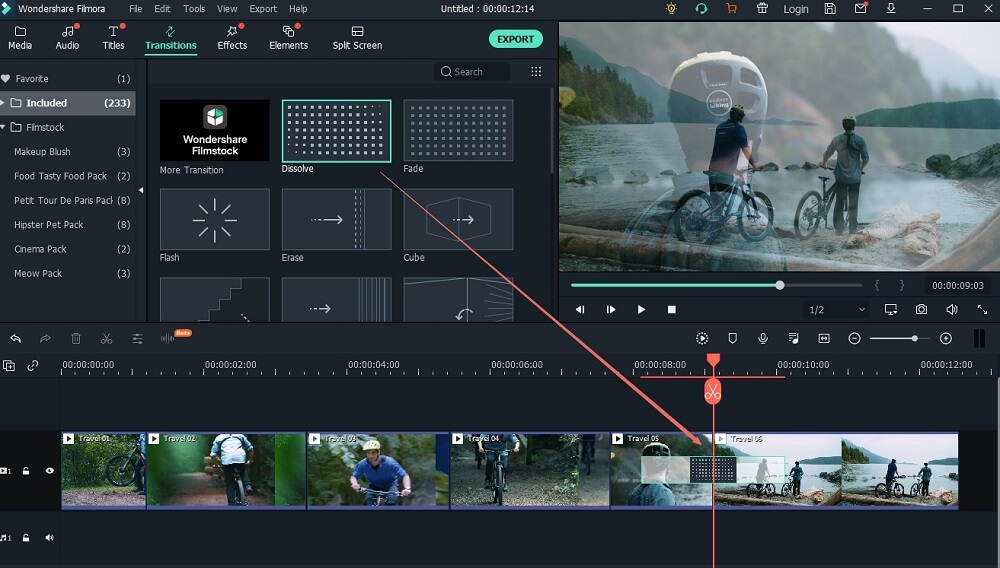 Step 4: Add your logo: To add your unique logo to your Vlog in Filmora, simply drag it onto the PIP timeline. In the preview window, adjust its size and position it perfectly in the video frame. Here you can also edit its properties. Filmora allows users to make a little more transparent logo if it appears too prominently in the video clip. To do this, go to PIP Edit > effect and adjust the various settings.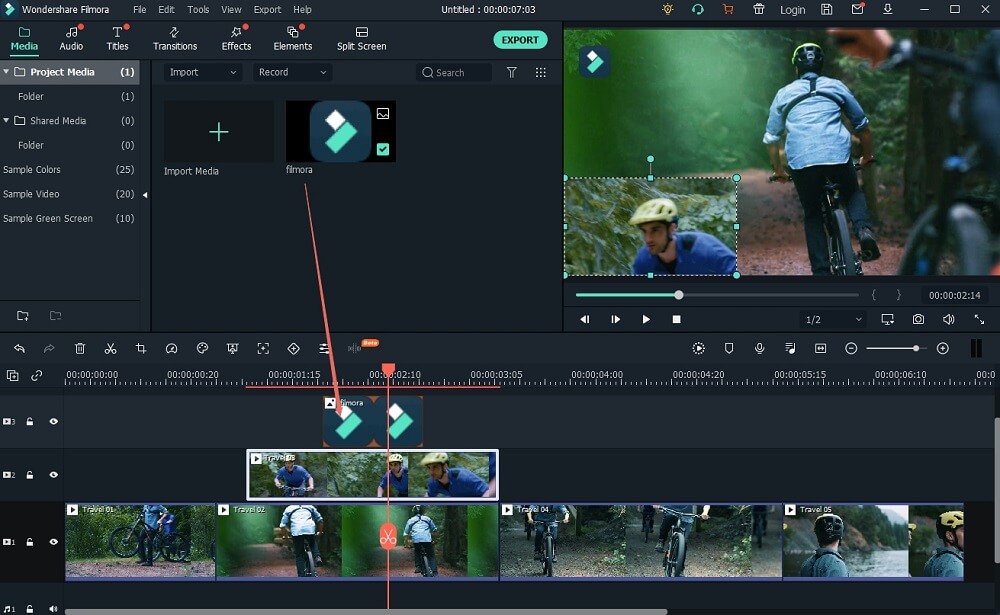 Step 5: Clean the audio: It often happens when recording videos that you realize afterward captured unwanted background noises. To remove this in Filmora, double-click the clip in the timeline to reveal the edit menu. From the menu, select the tab for audio and then check the Remove Background Noise option to apply noise reduction to your video.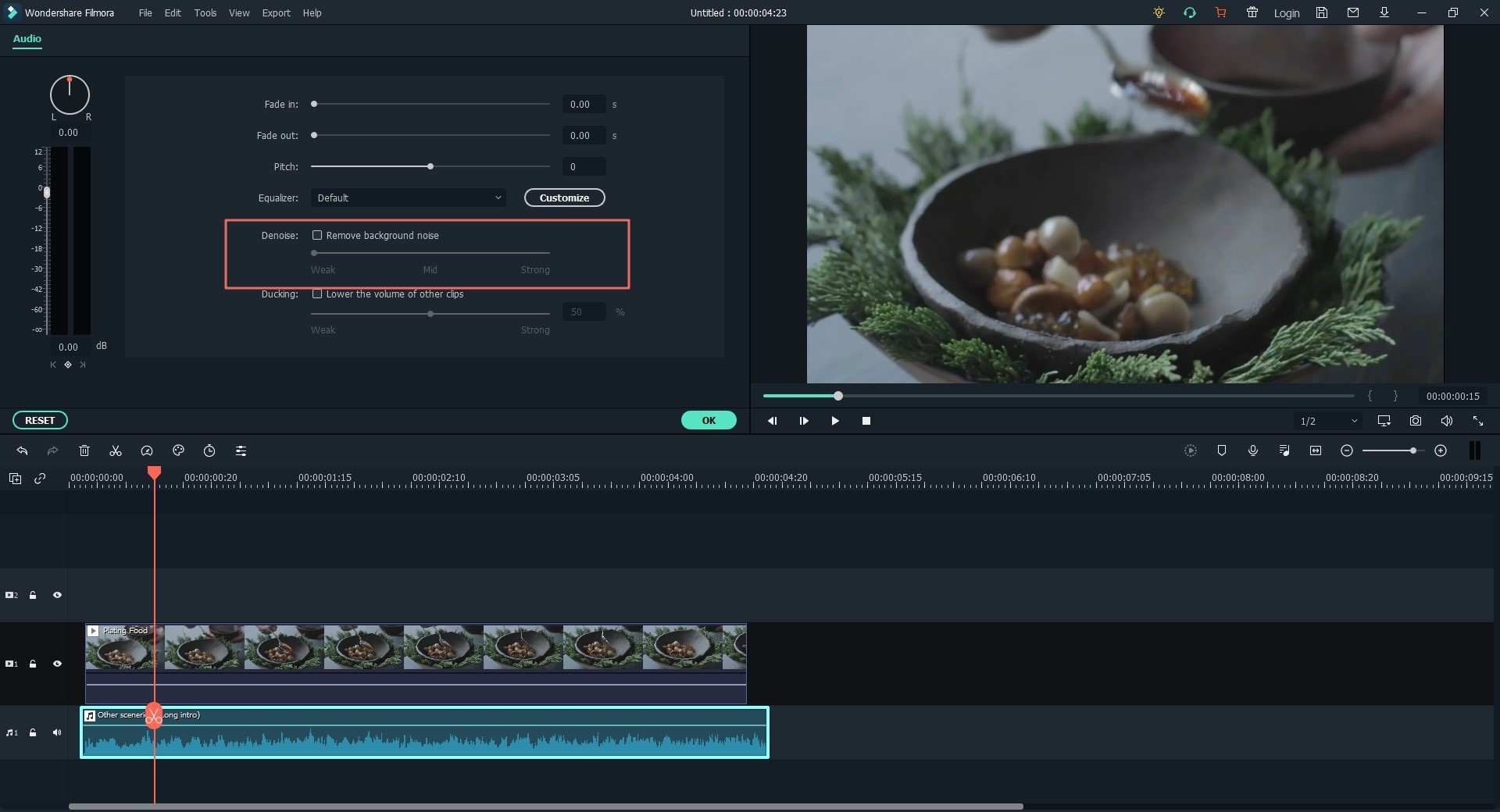 Step 6: Add background music: Add background music to your video using Filmora, open the Audio tab, and double-click on any of the library's songs to preview them. Click the '+' icon that appears when you hover over the song to add it to your video. You can also simply drag it onto the timeline.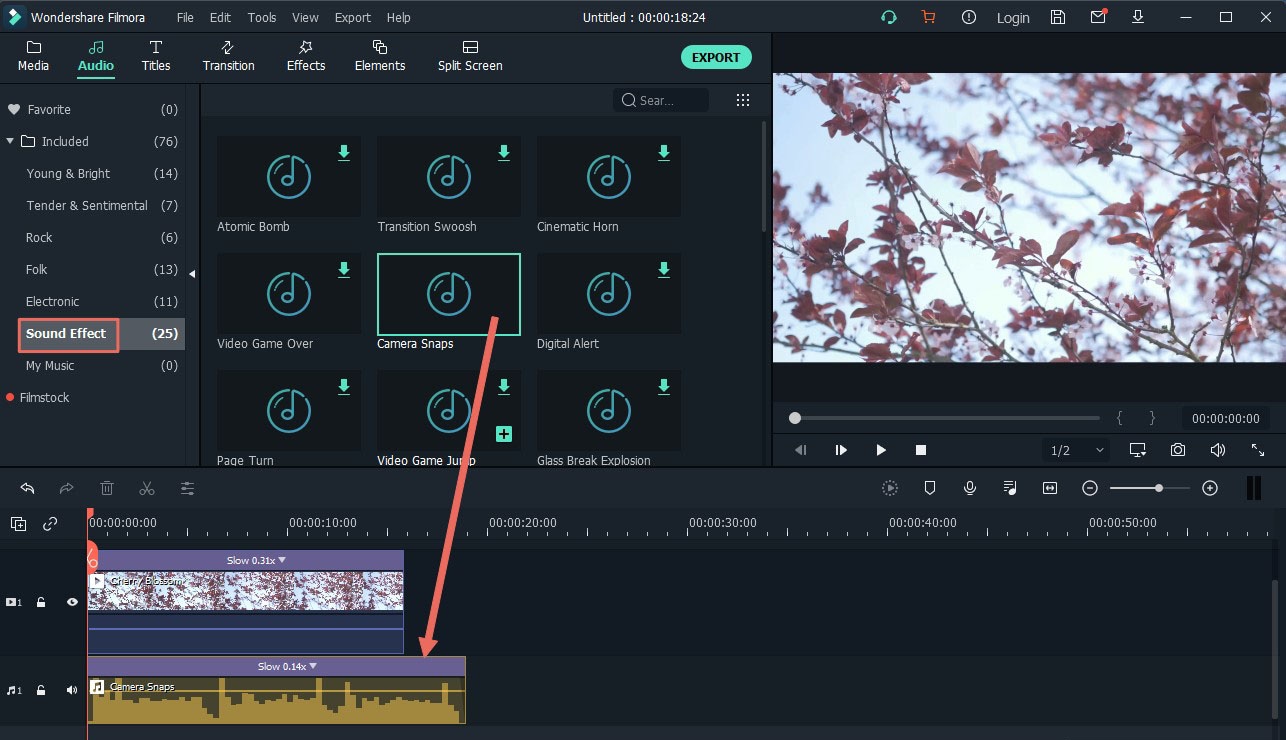 Step 7: Create Intro / Outro: A Vlog isn't complete without a short, unique intro and outro. To create your own personalized intro and outro on Filmora, go to Titles > Openers. There are over 20 intro/outro templates you can use for your Vlog. To apply one, click the '+'icon to add it to the timeline. You can now customize the intro with text, graphics, music, and more.
In addition, you can find more intro and outro templates on Filmstock. If you have downloaded Filmora Video Editor on your computer, you can also log in to your account ID and directly access Filmstock.
Steps to download intro / outro templates from Filmstock to Filmora
Step 1: Open the Filmora video editor and click the Account icon.
Step 2: Enter your account ID to log in to the pop-up window.
Step 3: Click the Download icon to access Filmstock directly.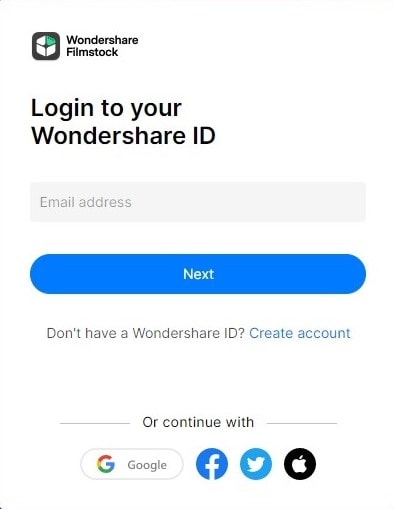 Step 4: After logging in to your account ID, enter the Filmstock page, you can click the Plan button in the upper-right corner, and then you will get two different subscription plans: Standard and Premium.
Here, you can choose a subscription plan, and then you can return to the home page and explore the desired effects or intro/outro templates as needed.

Step 5: You can search for the intro/outro template you want to find in the search bar and download it.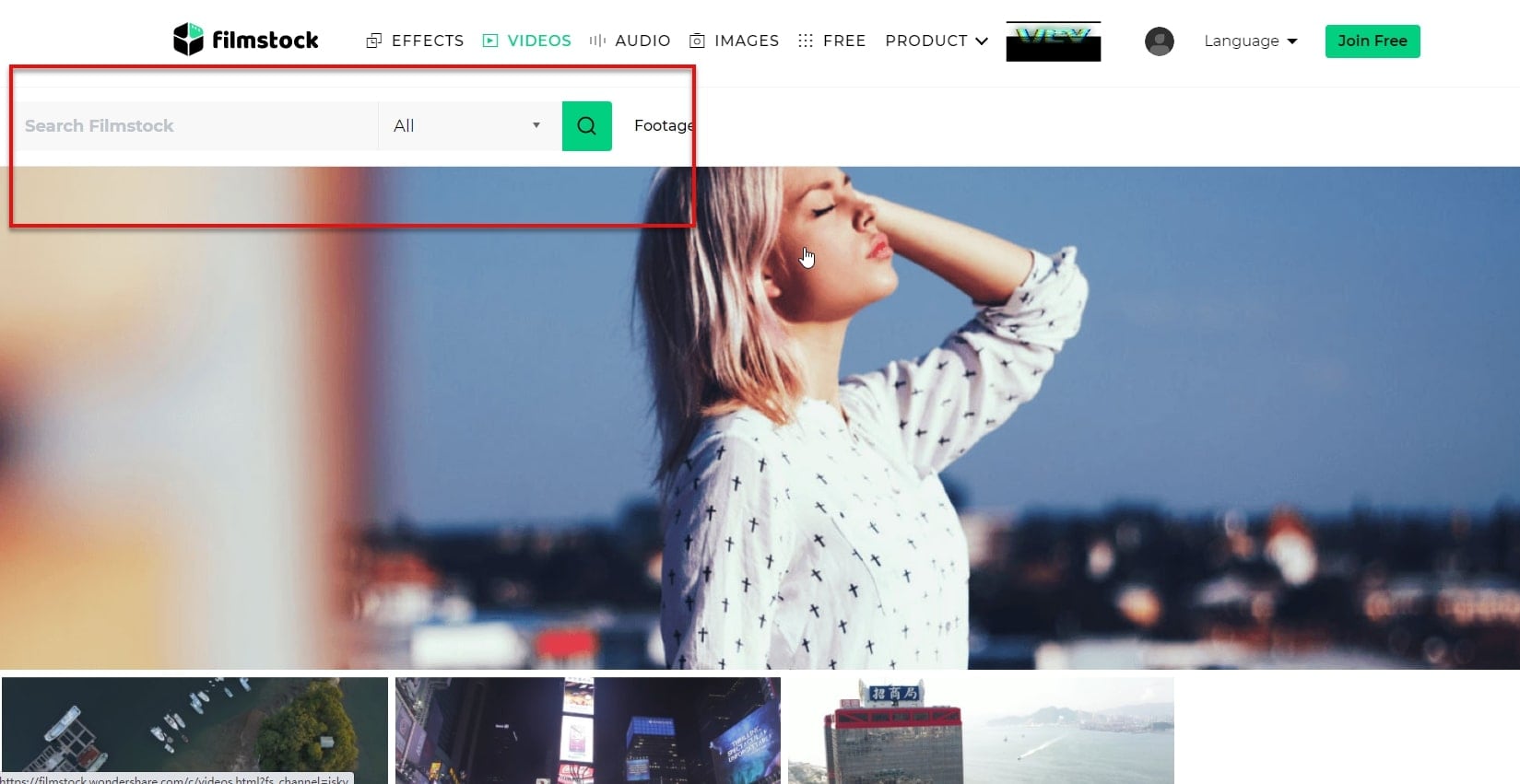 Step 6: After you choose an intro / outro template you like, click Download Now.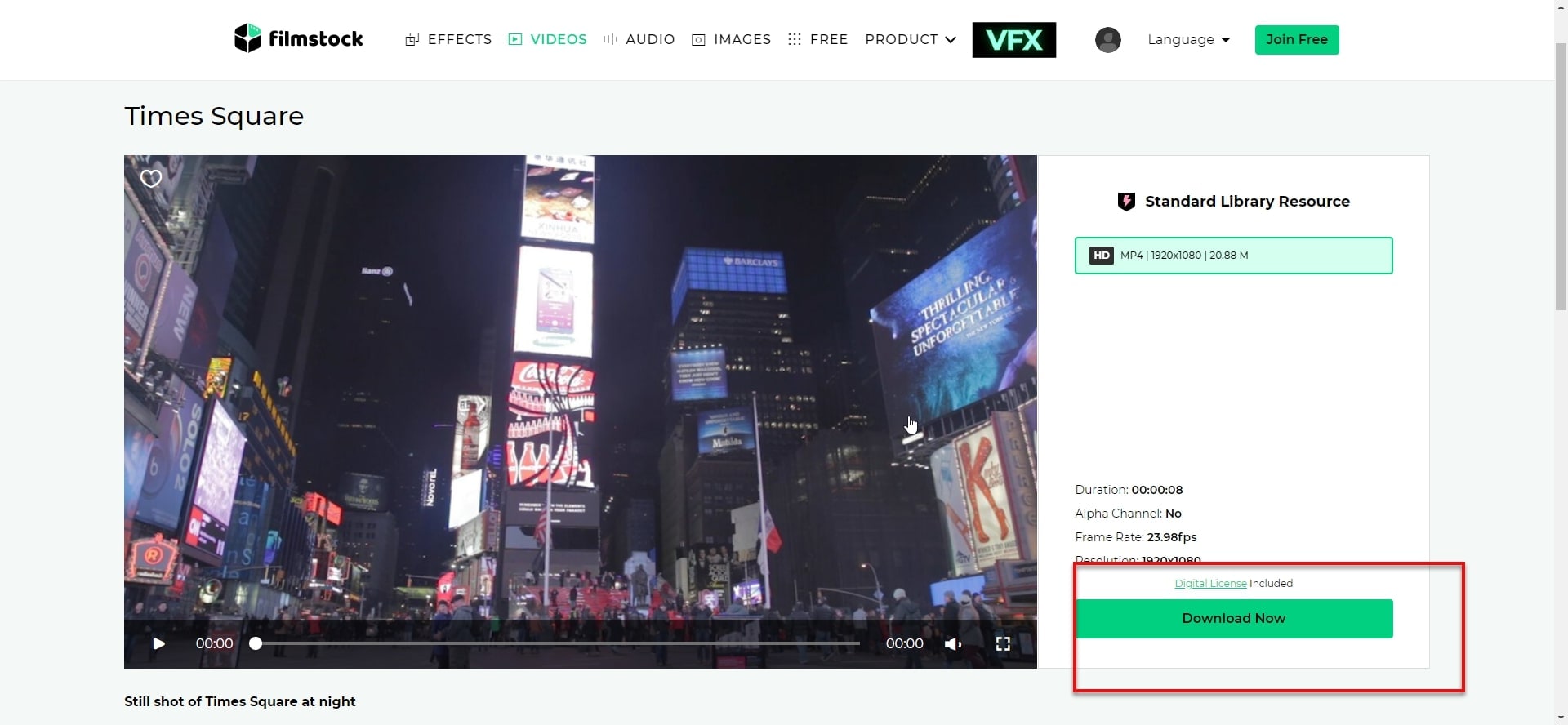 Step 7: Click the Download Now button to add the package to the My Video list. Simply click the Install button to complete the process. You can find all the effects in Manage Account > Download.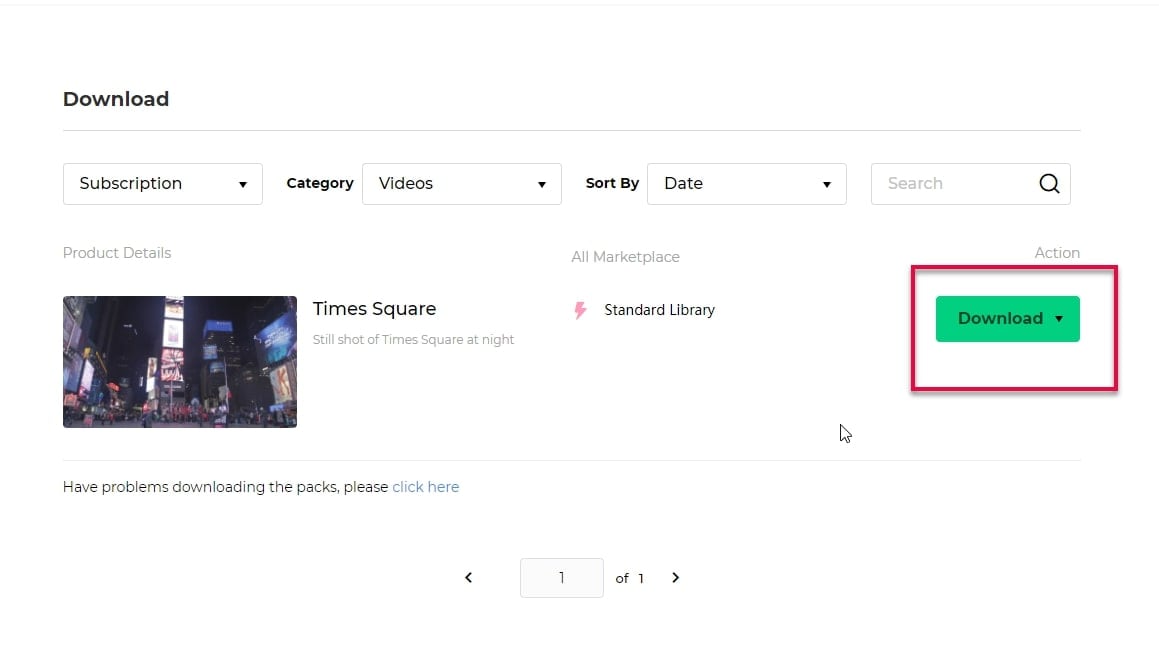 Step 8: Launch Filmora Video Editor, and then select New Project. Log in to your account ID, then classify the new template to the correct part of the program (music, text, transition, filter, element, overlay, etc.) and mark it with a red dot.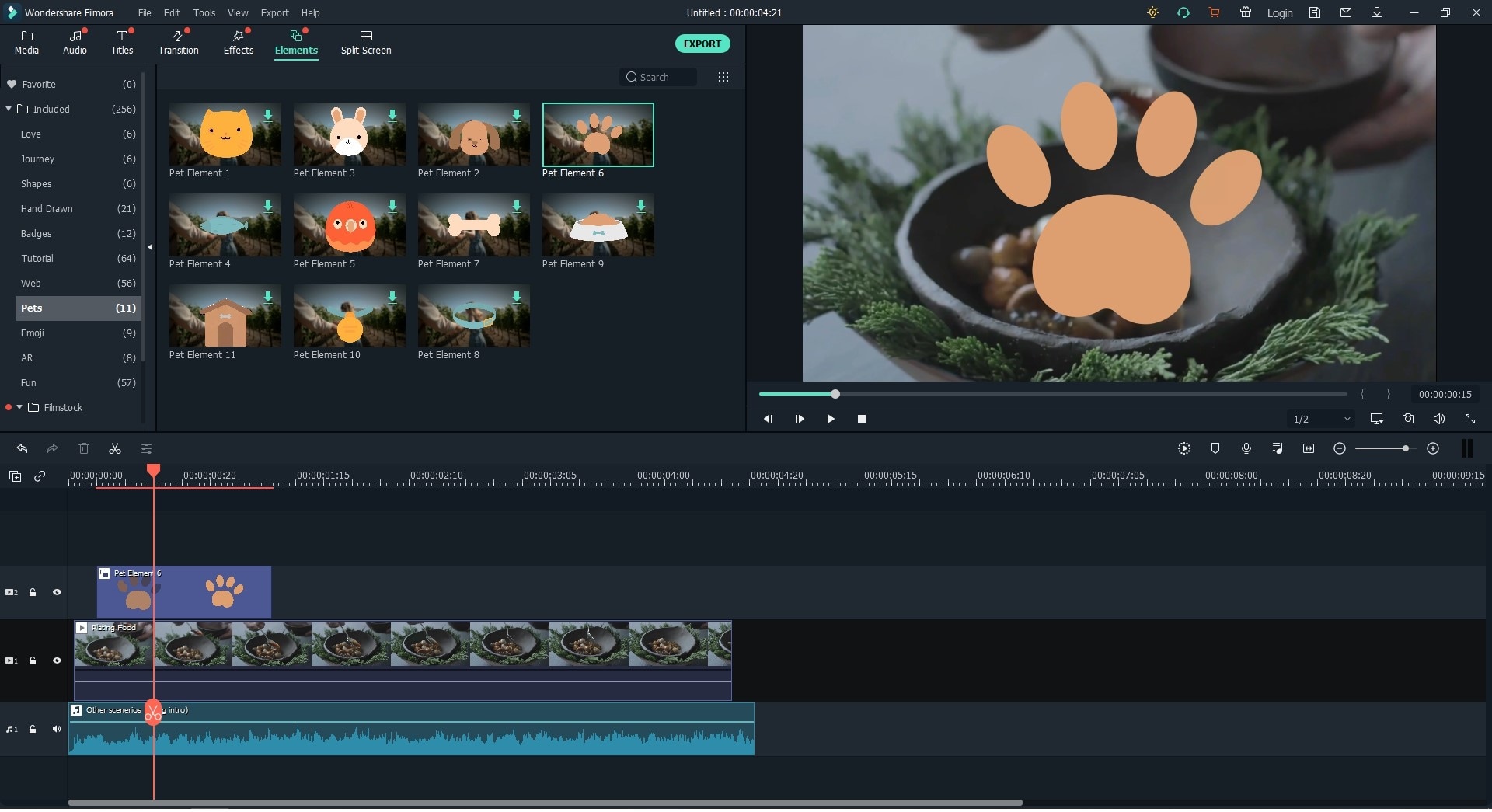 Step 9: If you want to check all the effects in the Filmora Video Editor, you can click the Account icon in the program and select My Effects. Then all the downloaded and installed effects will be displayed.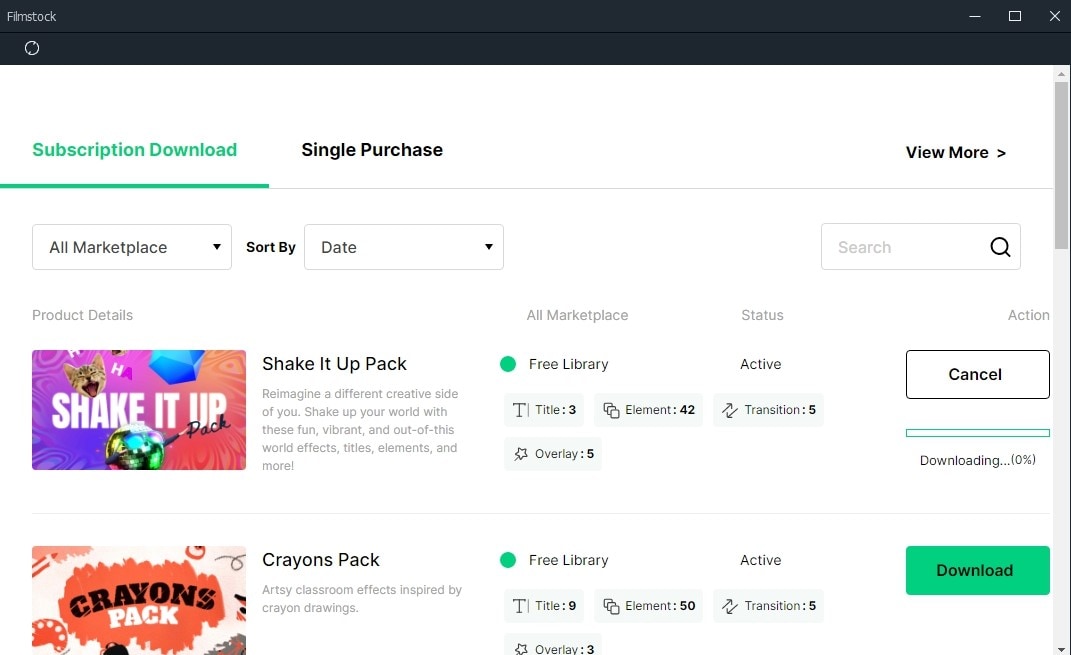 Step 10: After you have successfully downloaded the effects you are satisfied within Filmstock, you can find these filters or overlays in the Effects option in the Media Library of Filmora Video Editor.
Find the filter or overlay you want to add to the target video, click the + icon, or directly drag and drop the effect to the timeline.
Now, the effect will be applied to your video.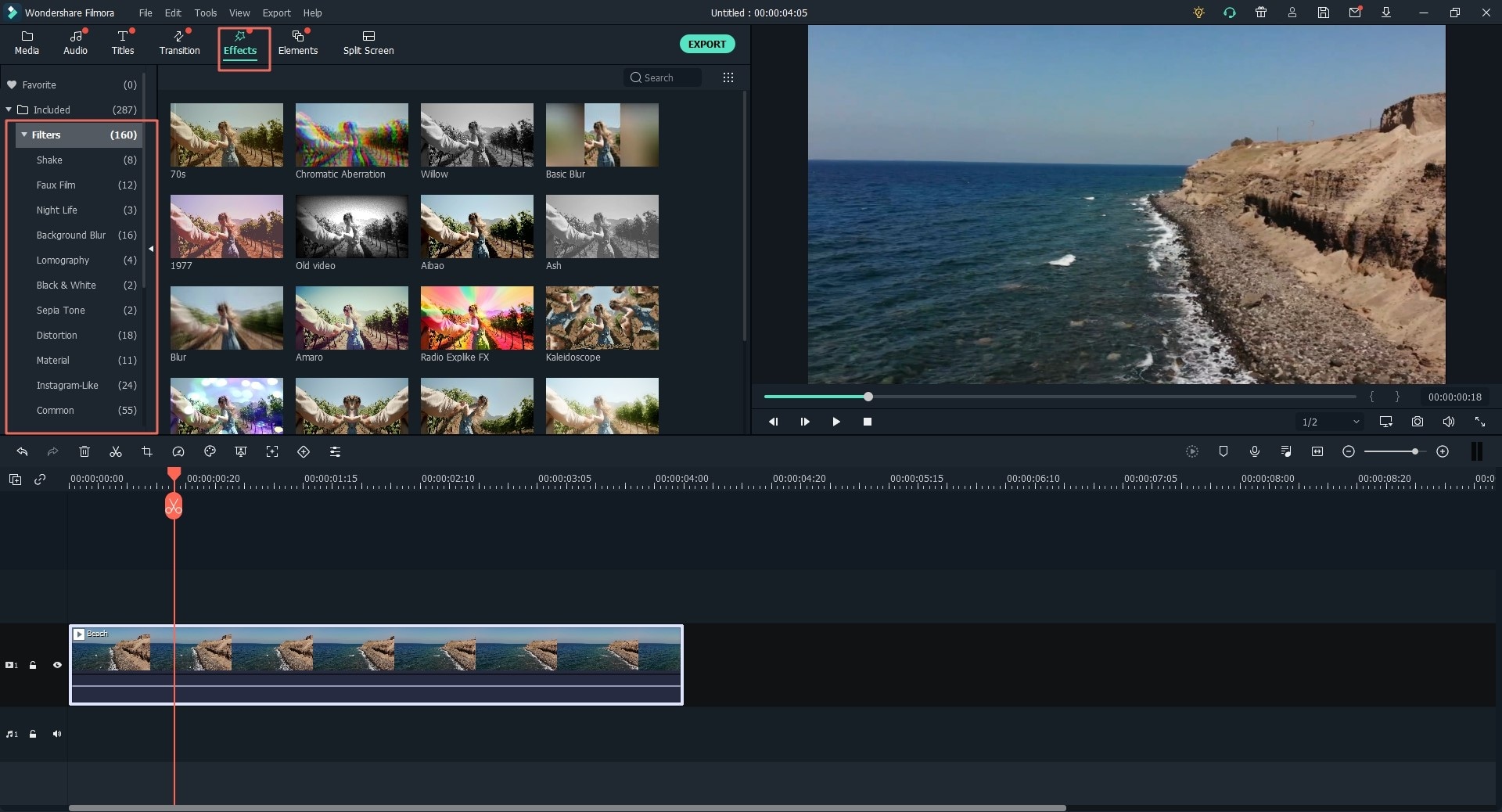 Step 11: When you are finished editing your Vlog, click Export in the toolbar. In the window that appears, choose an export video format. Filmora also allows users to upload videos directly from the program. Just choose a platform and click Export at the right top corner.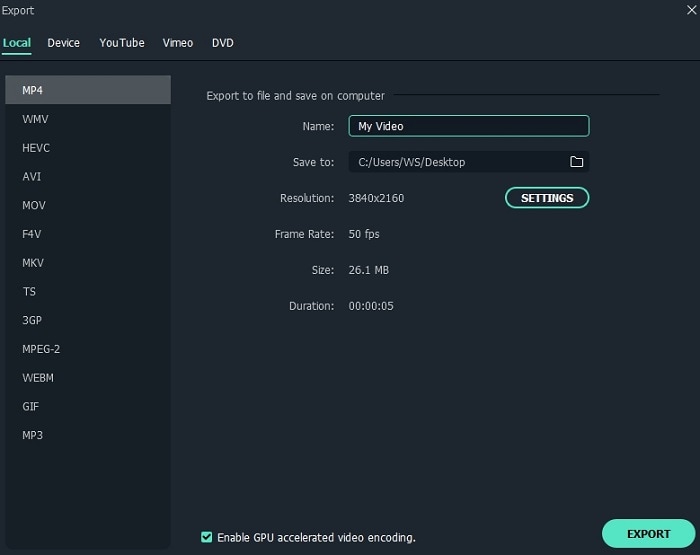 The above is how to use Filmora to edit your Vlog. Maybe you are not sure what the difference between the Blog and Vlog. By learning more about Blog and Vlog, and choose the best way to share your wonderful videos.
---
Conclusion
In recent years, many top YouTubers edit a Vlog in Filmora Video Editor. This tool offers the greatest possible control over the result, and its ease of use helps improve creativity while saving time.
Although you may be new to Vlogging, keep in mind that Vlog editing is a valuable skill that can be improved with a lot of practice and experimentation. As you continue creating Vlogs, remember to:
• Use a good video editing program.
• Plan your Vlog before you take the first shot.
• Try to tell an exciting story.
• Follow a post-processing workflow.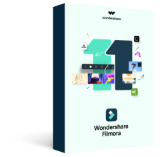 Hundreds of intro / outro templates, animated titles, effects, and transitions for memes.
Export Videos in different formats, such as MP4, MOV, M4V, FLV, etc.
Share the resulting video directly from the program and upload it to YouTube with one click.
Simplify your process of making stunning high-quality videos (4K).