Are you interested in starting your first Vlog?
Are you wondering how to start your first Vlog?
Well, don't wait anymore, as now is the right time to start it. Look no beyond as we bring you a complete beginner-friendly guide, including all the necessary vlogging tips for beginners.
Vlogging is a fascinating field to choose from. Not only does it help earn a handsome bit of money but also does let you follow your passion! Don't hesitate to start Vlogging, do not shy away. Read this article, go along with the tips, and following your passion! Scroll down and get to know what you have to explore through this article.
Part 1: The Best Editor for Editing Your Vlog --- Filmora Video Editor
Firstly, Vloggers need to do a lot of video editing jobs. It could get too tedious and tiring. Vlogging in itself is a tiring job, and it could also be a real pain to sit together in front of a laptop for hours and editing videos. More than Vlogging, making your Vlogs presentable is a more challenging task.
However, Vlog editing could become more straightforward with the right software and considerably reduce your screen time. You can use Filmora Video Editor & Filmora Video Editor for Mac to perform all your video editing tasks. The Filmora Video Editor is easy to use software that can accomplish all your video editing tasks in a few minutes! Using the tool, you need not sit for hours and edit your videos. Since the software is easy to use, you can edit your Vlog videos with utmost ease and make them highly attractive and presentable. All in all, it is the complete solution to all your Vlog editing needs.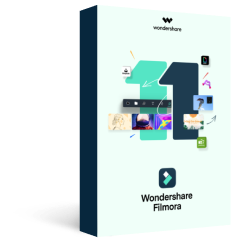 Filmora Video Editor – Best Editing Your Own Vlog
Prompt video editing: Choose from a plethora of visual effects to make your Vlog all the more intriguing to the viewers.
Audio editing: Allows editing audio and remove any background sounds.
Compositing tools: Offers to add several exciting background effects and external audio clips. It can also help in layering and brighten your Vlogs.
Action camera tools: Shoot your videos on the Filmora video editor exclusively. Provides several video shooting options like slo-mo, portrait mode, and a lot more!
---
Part 2: 9 Vlogging Tips for Starting Your First Vlog
Don't fret if you have no clue about any Vlogging tips and techniques. In this section, we will be sharing some exciting and useful tips for starting a Vlog.
1. Find the right equipment for your Vlog
Using the right equipment for Vlogging could do wonders. The perfect camera which you feel is handy and you're comfortable with is what is needed. This will make your Vlog making simpler, and you'll enjoy it more than ever!
2. Composition and lighting
Light plays a significant role in attracting viewers, and hence there is a great need to pay attention to your Vlog composition and lighting. Even while taking photographs, photographs become more attractive with the perfect light. The same applies even in Vlogging. The lighting must be perfect for making an intriguing Vlog.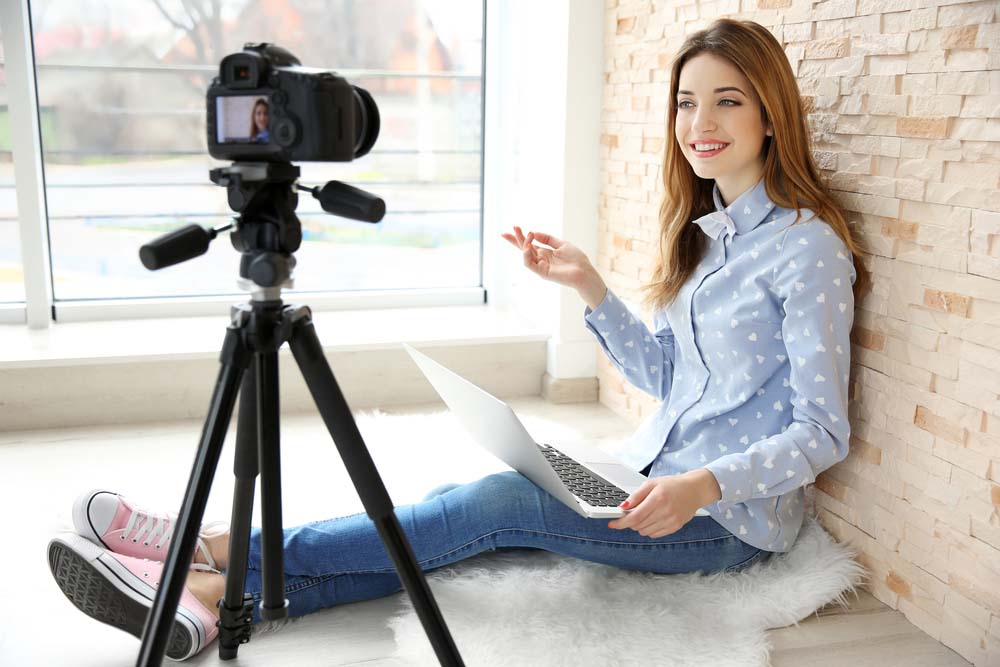 3. Determine your target audience
Another essential first Vlog tip is concerned with the audience. Target audience is vital in every business, content creation. As a Vlogger, you must rightly determine your targeted audience. What kind of people would be interested in watching your Vlogs. For instance, if they are holy places travel Vlogs, it'd interest the elderly. Similarly, you need to find your targeted audience and use the appropriate words in the intro and throughout the video to relate with the audience.
4. Create Your Own Channel logo
Another thing that is of great importance and comes under the first time Vlogging tips is the brand image and branding. Also, the logo of any channel is its brand essence. Try creating an exciting logo for your Vlog channel. It will help you grab a place in the mind.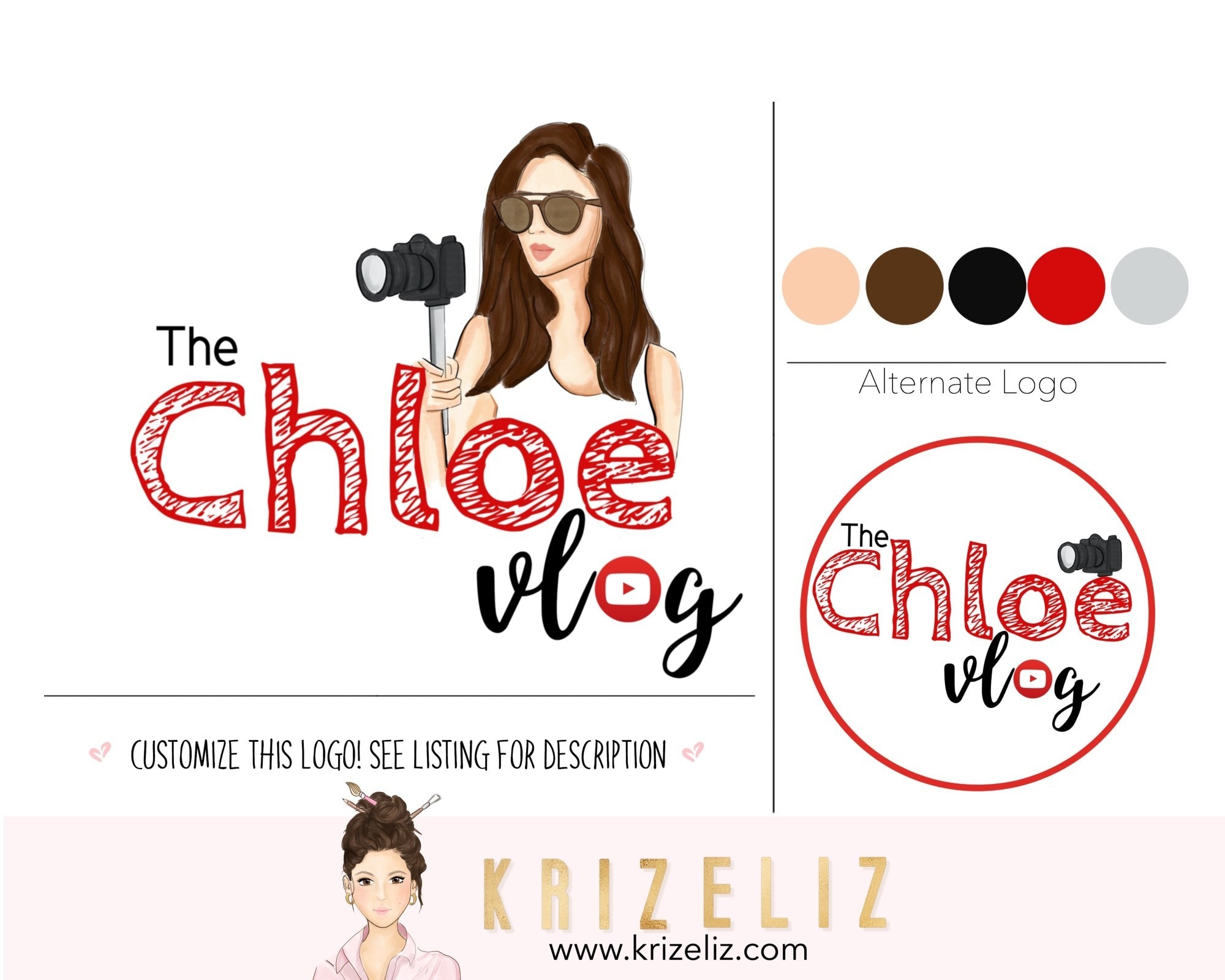 5. Make your Vlog lively
While talking about Vlogging tips, bear in mind that no one likes monotonous talks in the Vlogs. A Vlog that is well-edited with vivid effects will make your Vlog more interesting to watch. For doing so, you can use the Filmora X keyframe and motion tracking features. It will attract more viewers and make your Vlog much intriguing.
6. Be yourself
Be confident and, most importantly, be yourself. Don't try to act fake or do not fake your accent. No one likes pretentious acts, and this could result in people getting away from your channel soon. So, try to be yourself and to avoid getting the viewers uninterested in your Vlog. You must try to be your natural self and prevent any camera shyness.
7. Focusing on video quality
'Quality is always more important than quantity', you have heard it a lot, haven't you? And now it's time to apply to your work as well! Try to focus on the quality of the video rather than uploading multiple videos with low quality. You can choose the appropriate video editing software to improve your video quality. A video with glitches and clarity would turn off the viewers and adversely affect your Vlog's viewership.
8. Stay engaged with your audience
You must try and get your viewers involved. They should be able to connect with what you're saying. They must feel like you're talking to them and addressing them. This will further interest your viewers and make your Vlog interesting!
9. Follow channels of other hot Vlogger in real-time
Watch others and learn. Learning is an unending process. You must follow real-time Vloggers who are popular and trendy. You can learn a lot by just watching them and their style of Vlogging. Never stop learning and improving your Vlogs! There's always scope for improvement!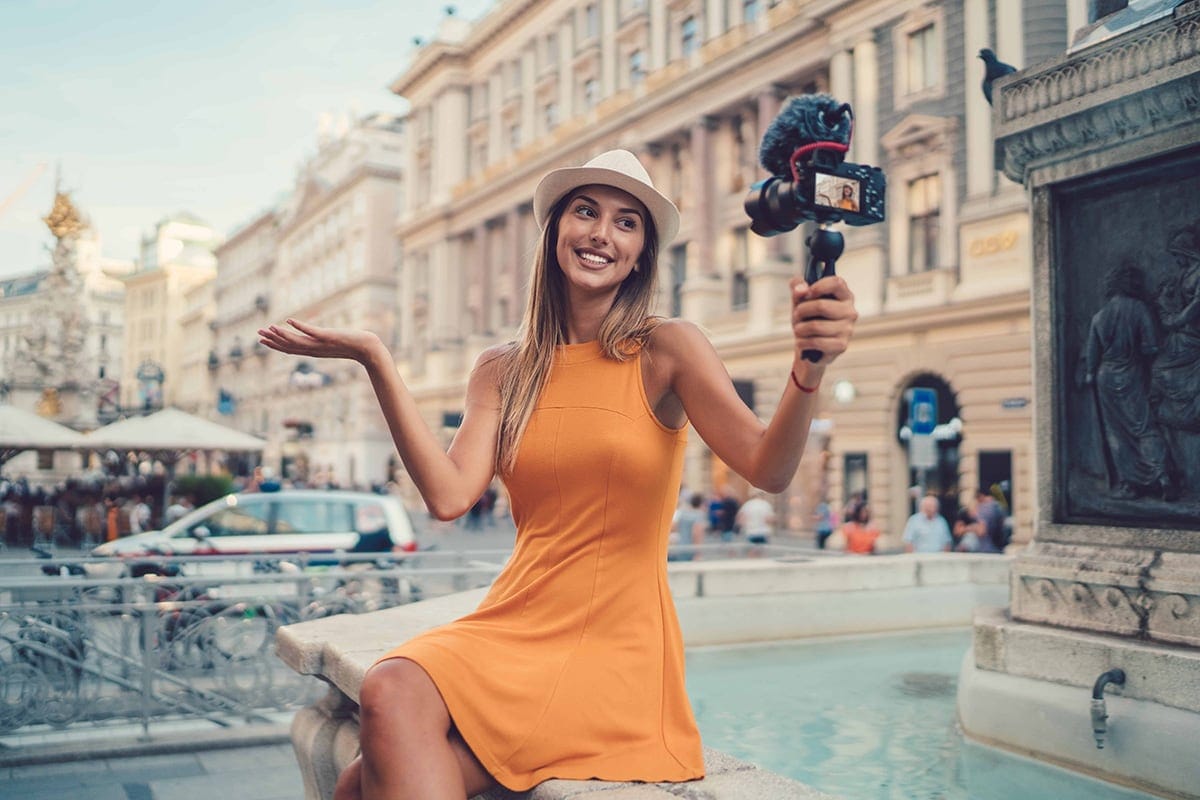 ---
Wrapping up
As we've seen a few of the essential Vlogging tips for beginners, you must be excited to start your first Vlog! Remember, do not rush. Wait patiently. Success doesn't come instantly. It would help if you patiently waited until your Vlog's viewership increases. You must continuously target to improve your Vlogging skills and not forget to edit your Vlogs correctly.
Use Filmora Video Editor & Filmora Video Editor for Mac for editing your Vlogs and make entirely edit your Vlog in a way that'd interest your viewers and make it as exciting as possible! Visit the website for more Vlog editing tips. All the best for your first Vlog! Happy Vlogging!