Most people who want to start Vlogging mistakenly think that they need expensive equipment. When you check online, there is a lot of overpriced equipment when it comes to Vlogging cameras and accessories. In fact, most of the Vlogging cameras used by the popular Vloggers can cost you thousands of dollars.
But do you really need these high-end cameras? Not really. The well-known YouTuber Casey Neistat, who has over 12 million followers on YouTube and is known for his high-quality Vlogs and viral content, has always emphasized that equipment is not important. He emphasizes that it is better to focus on the content of your videos.
This means that people will not automatically enjoy watching your videos because they are 8K resolution. Super expensive cameras will never replace the value of creative, original, and interesting Vlog content. It is important to keep in mind that a good Vlog is determined by the creative vlog idea, the interesting story in the video, the angle of the shot, the protagonists, and the way the clips are edited.
If you are considering starting a vlog and don't have a dedicated Vlogging camera (or the money to buy one), you can always use your iPhone to create surprisingly high-quality Vlogs for your audience. The more recent iPhone models are equipped with capable cameras that can record videos of up to 4K resolution. All you need now are a few simple accessories and a great story for your video.
This article mainly explains how to Vlog with iPhone, and introduces the equipment required to make video Vlog using iPhone. It also discusses the most important tips you should know when recording a video for your reference.
Part 1:How to Vlog with iPhone: iPhone Vlogging Setup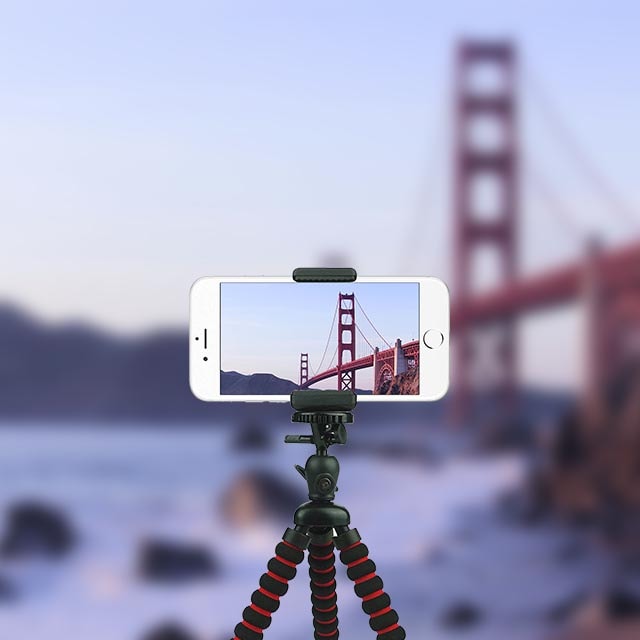 Tripod
It is not always easy to keep your cell phone perfectly even and steady, especially when you need to do so for lengthy periods of time. That's why you should use a tripod. These usually come in the form of a small ball joint tripod, holding your phone steady in most environments. With a tripod, you can also record from a further distance to capture a wider view that includes more of your surroundings.
When choosing an iPhone tripod, make sure that it is:
• Compact so that it is easy to pack and take with you.
• Heavy enough, so it doesn't fall over in the wind.
• Sturdy enough to support the weight of your iPhone.
• Shockproof, so it dampens vibrations.
• Easy to set up.
• Rigid enough to hold the required position no matter how you tilt the shooting angle.
---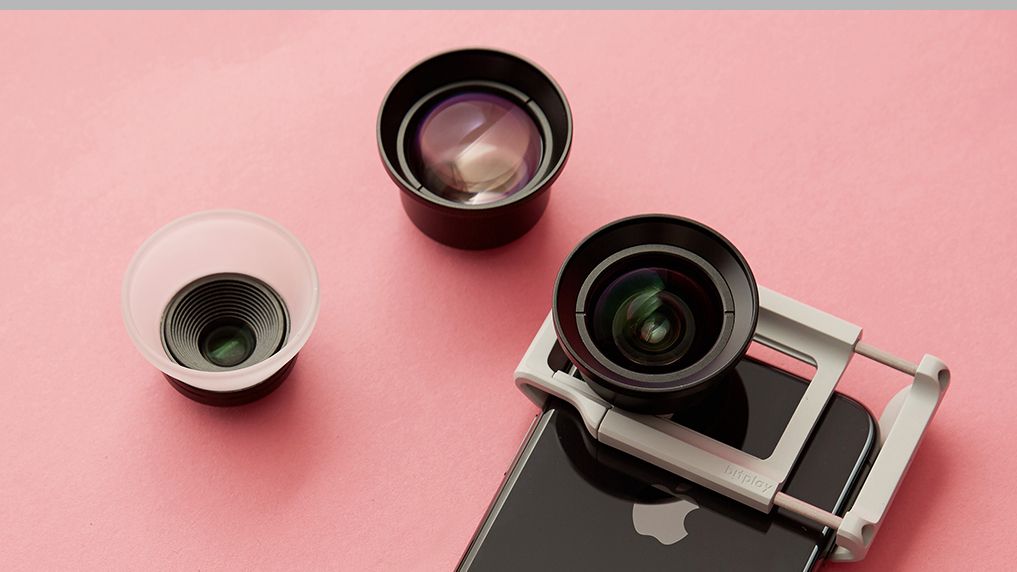 Camera Lenses
There are different inexpensive lenses that you can attach to your iPhone to give your videos a unique look. These are simply placed in front of your iPhone lens with a clip. They provide extra recording options that can add a lot more fun to your Vlogs.
There are three main types of lenses you can get:
Wide-angle lens: As the name suggests, a wide-angle lens allows a larger view. This is particularly beneficial for group recordings. They can capture everyone in the frame even when shooting from a short distance.
Fisheye lens: The fisheye lens is very similar to the wide-angle lens. Here too, a larger view can be captured than is possible with the standard iPhone camera. In addition, there is a unique look where the fisheye lens creates an exaggerated curvature where faces and objects in the video are distorted with a rounded effect.
Macro lens: These lenses act almost like a microscope and make it possible to get magnified and detailed small objects videos. While the native iPhone camera is also capable of this, it cannot focus clearly at high magnification levels.
---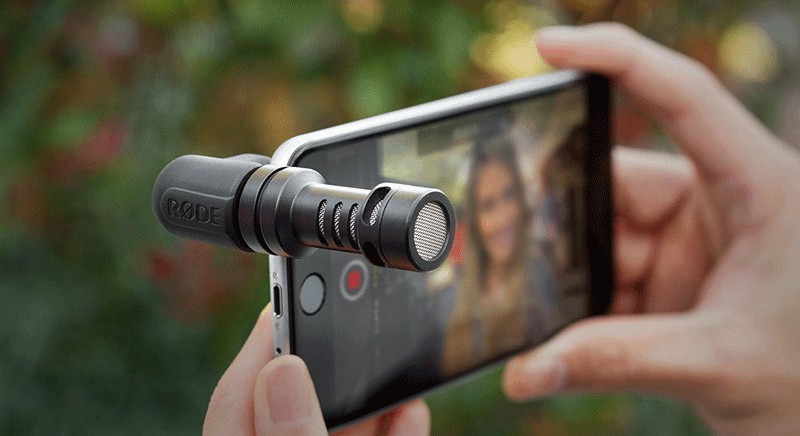 Microphone
Most people new to Vlogging underestimate the impact of audio in a recording. No one likes to watch a Vlog that has good video but bad audio. In fact, good sound is often said to be more important than video. Depending on your environment, the recorded sound quality of an iPhone may not be the best. But with an external microphone, you will be able to record high-quality audio, no matter the level of ambient noise. A good option here is a lavalier microphone. This inexpensive mic records excellent audio that suppresses background sounds. Another benefit of an external microphone is that it saves you time since you no longer have to do too much sound editing after recording.
---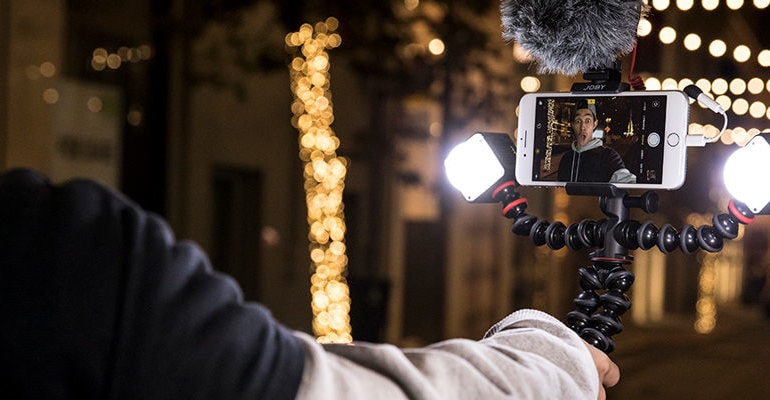 Extra Options
Lamp: Lighting conditions are sometimes not ideal. A solution for this is a clamp-on LED light that attaches to your iPhone to increase illumination and improve video quality.
Power Bank: A power bank is essential for long Vlogging sessions or outdoor recording. This device helps extends your battery life to help you avoid interruptions to charge your phone.
Additional Memory/Backup: Nothing takes up more storage space than a high-resolution video. Although the iPhone doesn't have expandable memory, you can increase storage space by plugging in a microSD card with a Lightning connector.
Gimbal: An iPhone gimbal can help you to achieve cinema-like shots and smooth camera pans. Make sure to maintain a firm grip and avoid jerky movements to get the best results.
Waterproof Casing: As a sports or travel Vlogger, a waterproof casing will protect your phone from the rain or water splashes. Some cases can even allow you to record underwater.
Video Editing App: Professional video editing apps such as Filmora Video Editor can be installed on your PC to edit a Vlog with easy anytime.
---
Part 2: 9 Tips for Recording Vlog With iPhone
1. Plan your content: Before you create your Vlog, it is good to think about which story you want to tell and which video elements should go with it. This way, you have an engaging Vlog after editing the footage. Make sure you write down the key points, so you don't forget them.
2. Record in landscape mode: To avoid having black bars on the right and left of your video, you should keep your phone horizontal when recording. It not only looks much better but allows you to capture more of your surroundings.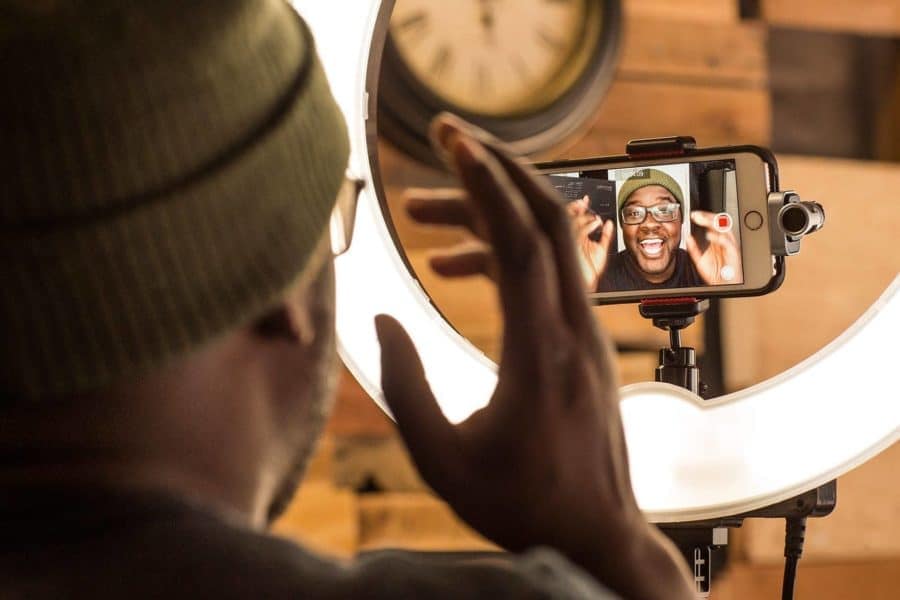 3. Record in high resolution: Make sure your phone is set to record in the highest available resolution. All newer iPhones are capable of 4K video recording, which is ideal for a Vlog. 4K video is delightful to watch. It also allows you to zoom in or crop out parts of a video without compromising video quality. Just be sure to have enough storage.
4. Activate video stabilization: iPhones come with an in-built video stabilizing feature. However, this may not always be activated by default. Especially when doing the handheld recording, make sure to check your settings to make sure it is activated. This feature ensures that your video is steady and doesn't shake. However, even when it started, you should try and minimize jerky movements and wobbles as much as possible.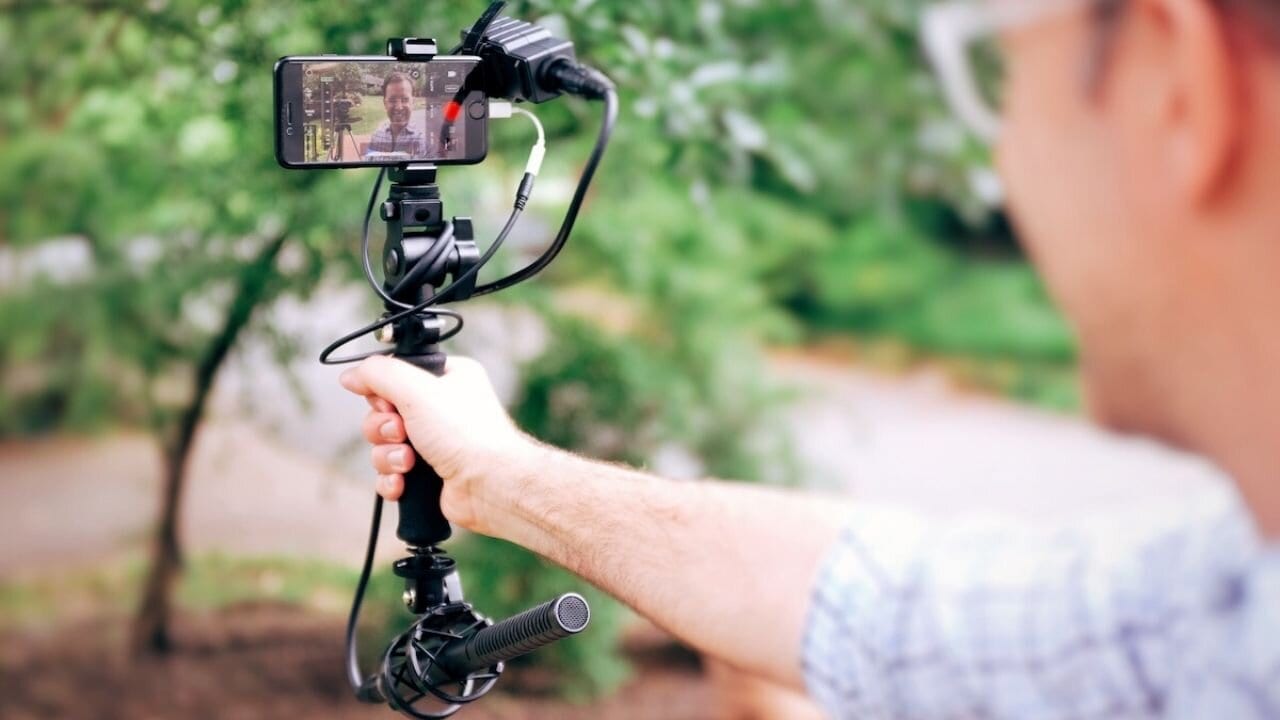 5. Use a tripod: It is not always possible to hold your phone steady. In such situations, a tripod can make video recording much more comfortable. Using the ball joints, you can record from unique perspectives that would otherwise be difficult or impossible. A tripod also allows the iPhone to remain completely still when recording time-lapse footage.
6. Pay attention to lighting: One of the most important aspects of good Vlog is lighting. Especially when filming indoors, you will need robust and natural-looking lighting. If you cannot obtain reflectors and high-quality lamps, a good alternative is shining a cheap LED light through white polystyrene plates. They diffuse light well, which can then be directed towards your face or an object.
7. Put your phone on flight mode: There is nothing more annoying than when someone calling or receiving message notifications in the middle of your recording. This can throw off your mood or, worse still, ruin your footage. Remember to put a turn on flight mode to do a Vlog with your phone in peace.
8. Make test recordings: Before you start making your first Vlog, you should make a few trial recordings. This will help you determine if you have good lighting, clear audio, sufficient lighting, etc. You can then adjust your camera angle, voice loudness, and tweak video settings to get the best possible recording.
9. Backup your videos: Should anything happen to your mobile phone, you want your recorded footage safe. Saving your videos in an external storage device is the best way to do this. Video backup also frees up a considerable amount of space on your iPhone.
When all your equipment is ready, you can start to make a Vlog with your iphone. Simultaneously, if you want your Vlog to be more popular, you need to make your video more attractive. At this time, you need a professional video editor to help you make a perfect video, Filmstock. If you have downloaded Filmora Video Editor is your best choice.
---
Part 3: Choose a Professional Video Editor For The Vlog With iPhone
Filmora Video Editor can be used on a desktop computer to edit your videos and optimize your viewers' Vlog. It supports high-resolution videos of 1080p and 4K. Using its batch editing feature, you can add and edit multiple files simultaneously. This helps to save time when trying to achieve a consistent look across all your Vlog videos. You only need to edit once and apply the changes to the rest of the videos. Batch editing in Filmora works best videos that are similar. If you are seated in a fixed position in all your Vlogs, batch editing is perfect for you.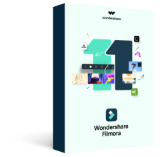 Key Features of Filmora Video Editor:
Edit Vlog videos using the trim, split, merge crop features, and add effects, transitions, and background music.
Get an effect store called Filmstock that provides royalty-free audio/video effects and more.
Supports exporting videos in different formats.
Upload the final video to YouTube with one click.
4 ways to import Vlog video files to Filmora Video Editor
Method 1: Click Import Media Files Here on the main window's left side to browse the media files on your computer and import them into the software.
Method 2: Click the Import button on the upper part of the software and select Import Media File or Import Media Folder.
Method 3: Go to the File menu, and click the Import Media option to select files from the local folder and import them into the program.
Method 4:. Drag and drop the media files directly into the software.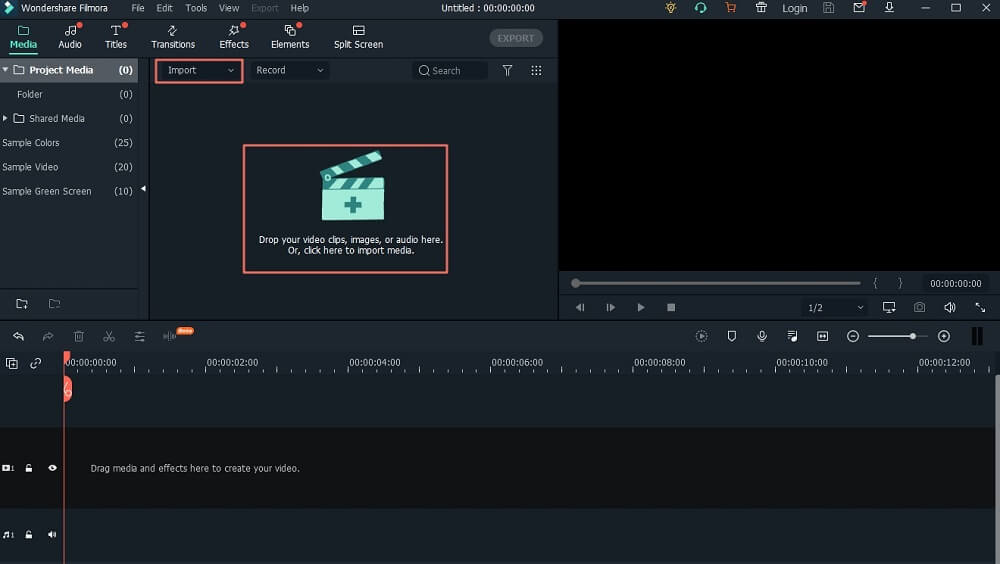 To add multiple files to Filmora, click File > Import Media. Select your video files or even a video folder and click Import. You can alternatively hold down the Ctrl key as you click on your video files and then simply drag and drop the files into the Filmora Media Library.
Steps to import Vlog video from camcorders, cameras, and phones into Filmora Video Editor
Step 1: You can directly import videos and photos taken by a camcorder, camera, iPhone, or Android device into Filmora Video Editor for editing.
Step 2: Click the IMPORT button at the top of the software to display a drop-down list and select the source you want to import media files.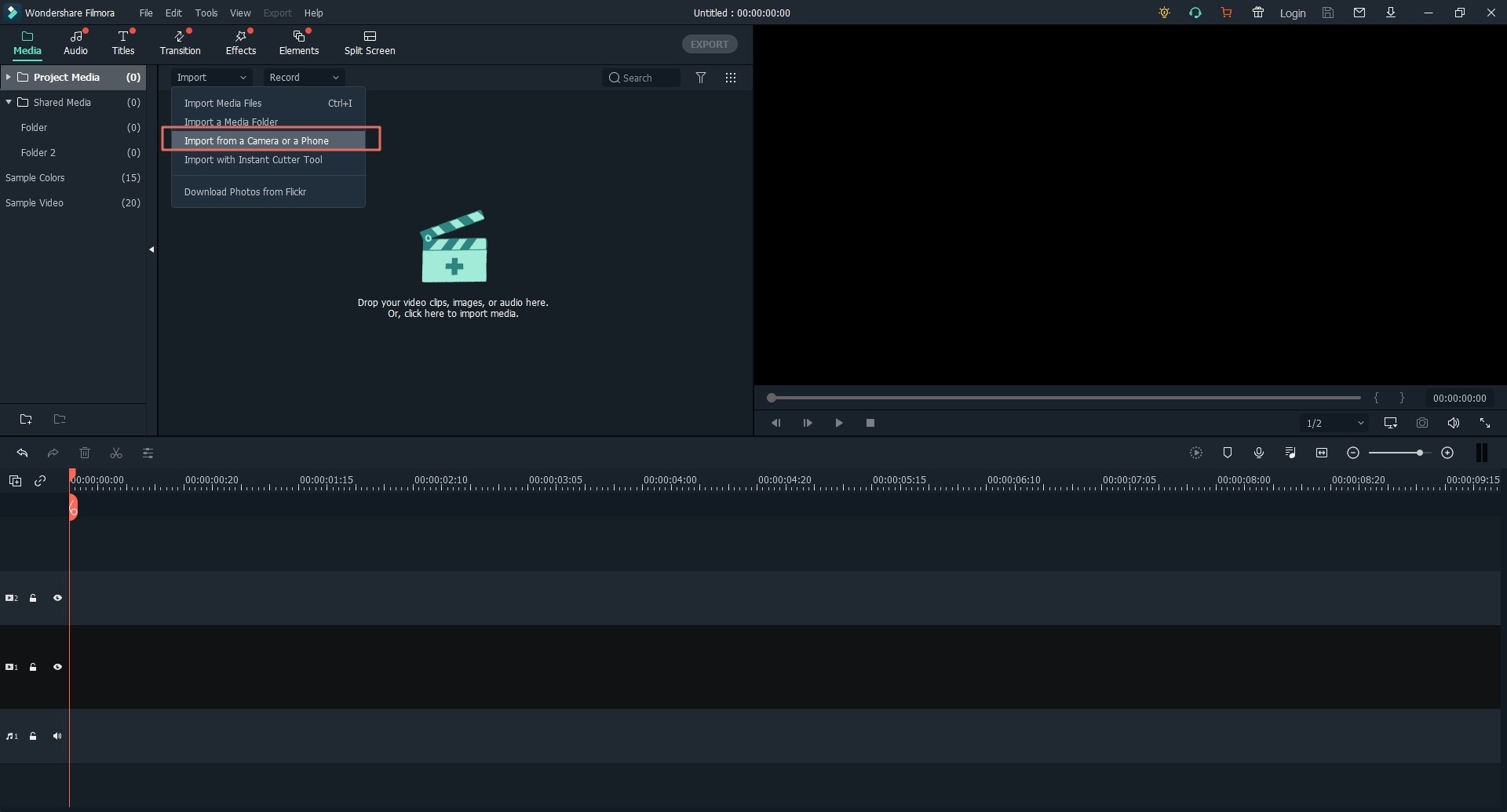 Tips:If you need to import files from camcorders, cameras, and other smartphones, please connect the device to the computer first.
Next, add the files to the timeline. Choose the effect or transition you want to use, then right-click and choose Apply to All to edit your video files.
Besides video effects and transitions, you can also add background music to define your Vlogs' mood. Well-edited background music can help to evoke emotions of excitement, calm, suspense, comedy, and more. You can find the perfect music for your Vlog video on Filmstocks. All you need to do is browse the categories in the Audio section, select a favorite music track, download it in the program and then you can simply drag and drop the selected effects into your videos. Even as a beginner, the royalty-free music on Filmstocks makes it easy to create highly entertaining Vlogs.
Steps to download the effect of Vlog video to Filmora in Filmstock
Step 1: If you are accessing Filmstock through Filmora Video Editor (v 9.1 or above), you will directly enter the following default video effect collection page of Filmora Video Editor.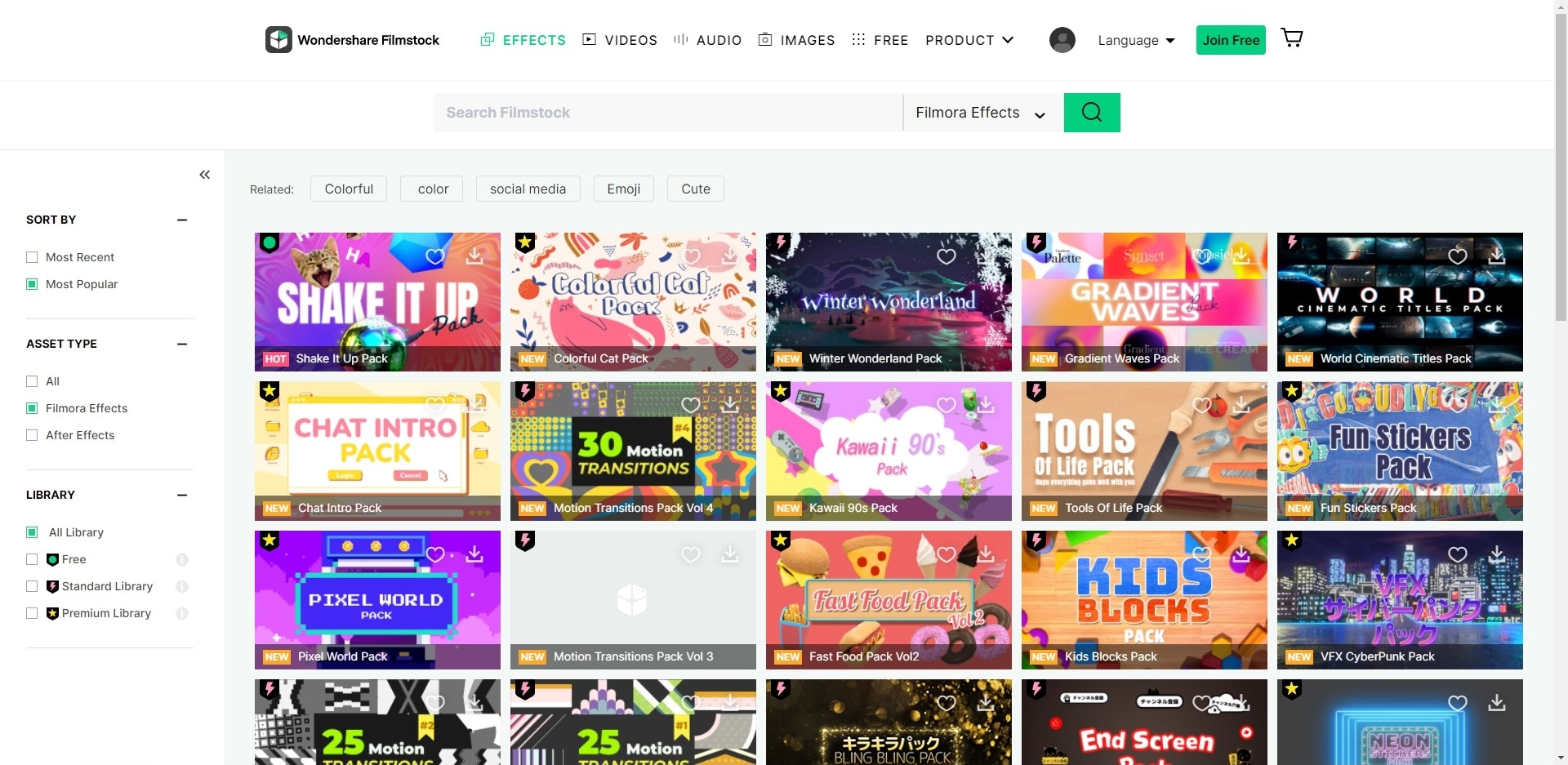 Step 2: You can filter and sort the effects by Most Recent, Most Popular, or thought Category.
Step 3: Find the effect you are interested in, and then click it to the detailed page, as shown below:
Step 4: Click the Download Now button to add the package to the My Effects list. Simply click the Install button to complete the process. You can find all the effects in Manage Account> Download.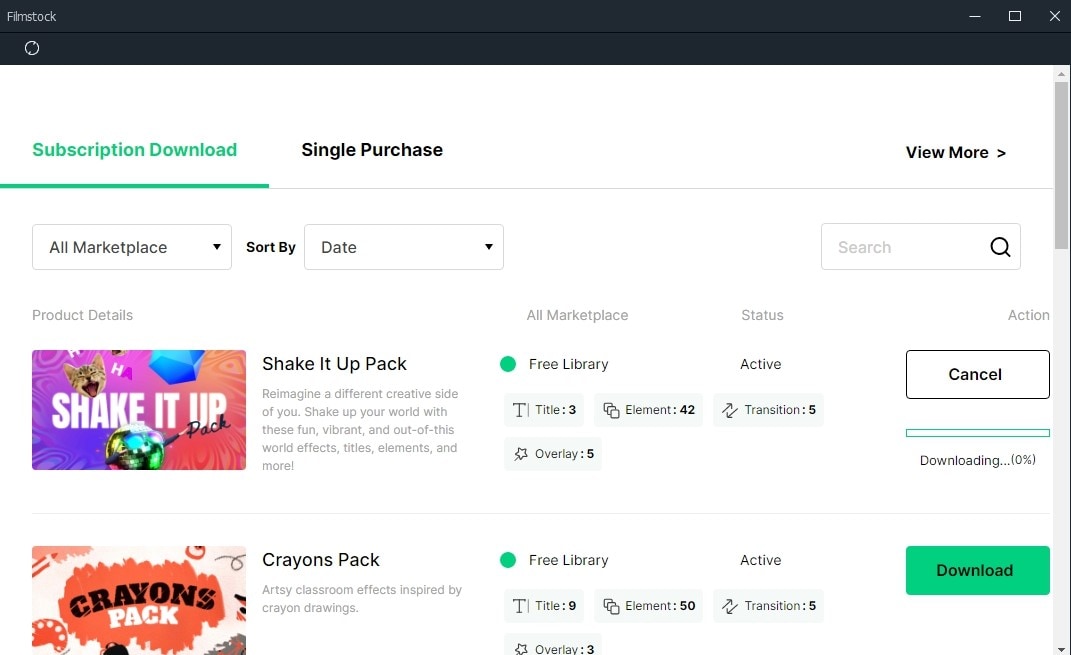 Step 5: Launch Filmora Video Editor, and then select New Project.
Step 6: Log in to your account ID, then classify the new effect to the program's correct part (Music, Text, Transitions, Filters, Elements, Overlays, etc.) and mark it with a red dot.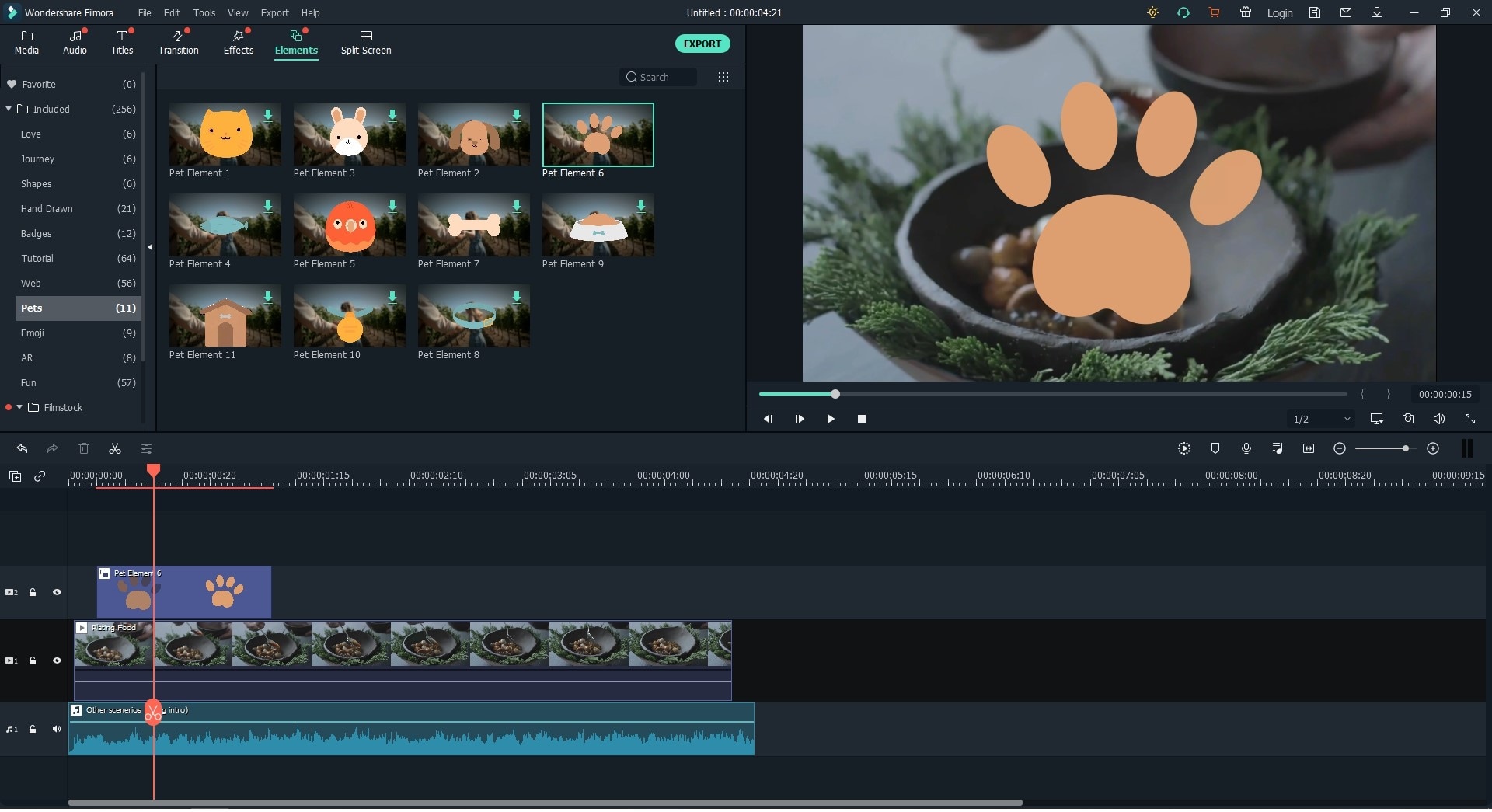 Step 7: If you want to check all the effects in the Filmora video editor, you can click the Account icon in the program, and then select My Effects, then the page will show you all the downloaded and installed effects.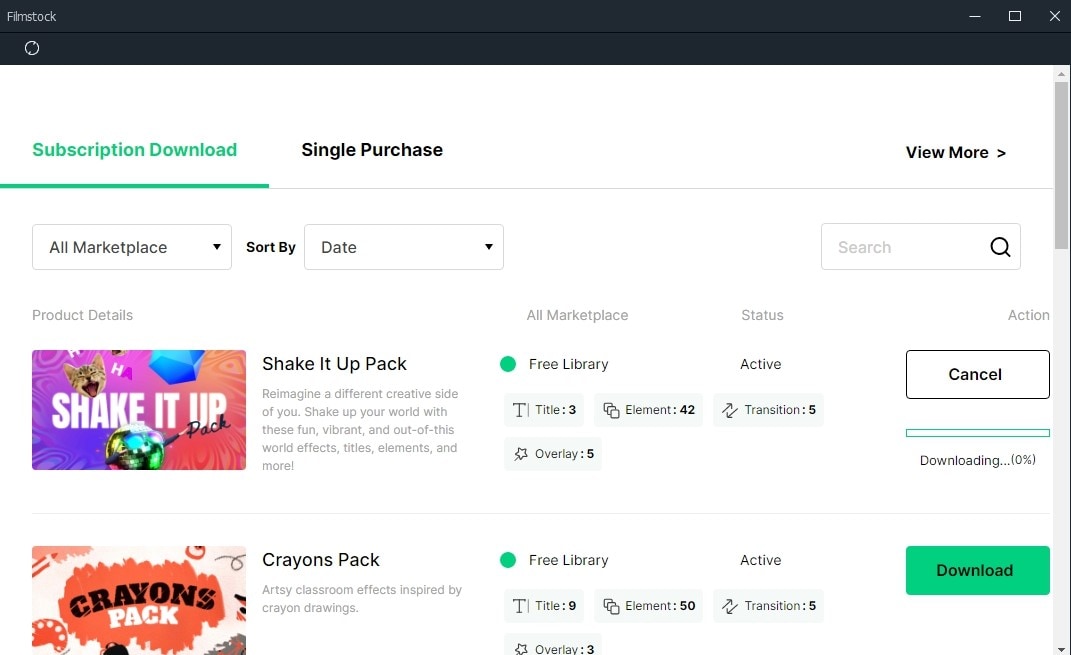 Filmora allows for direct uploading of up to 4K resolution videos to YouTube, Instagram, Facebook, and other social platforms after you're finished editing.
You just need to click on the YouTube or Vimeo option on the top menu, then enter your account, select the video category, name the video, select its quality and description, then upload it.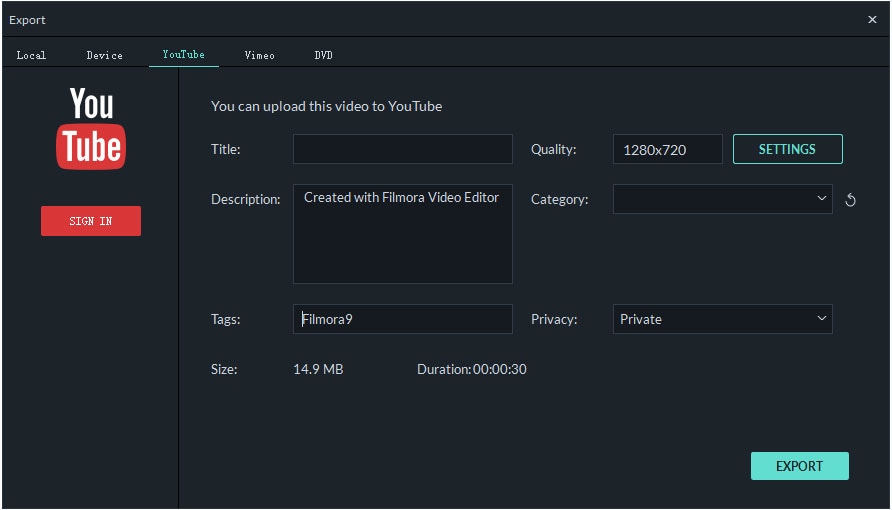 Note: If you have problems to share videos with YouTube and Vimeo directly, the best option is to save the video in MP4 format. Then, upload it to the website manually.
---
Part 4: Does An iPhone Work Well As A Vlogging Camera?
Overall, the iPhone produces good results as a Vlogging camera. Determining whether you will use your mobile device to record will depend on the type of Vlog you want you to create and, of course, your budget. If you decide to go with your iPhone, there are lots of accessories available that help you obtain better video and sound while also providing more control over the different aspects of smartphone recording.
The main pros and cons of iPhone Vlogging include: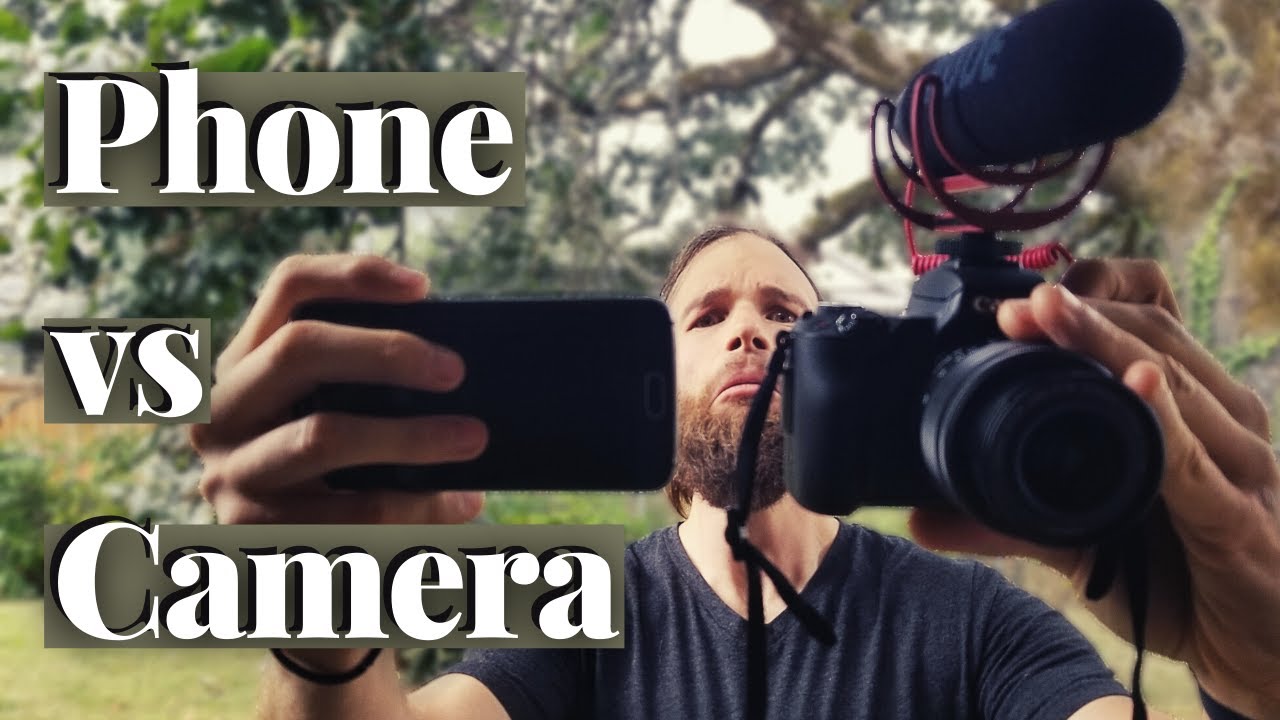 Pros:
• Good video quality.
• Lightweight and portable.
• Fairly inexpensive compared to professional cameras + their accessories.
• Ideal for short or practice recordings.
• Readily available.
• Versatile. iPhones can record, edit, and upload Vlogs to YouTube and other platforms.
Cons:
• They require additional lighting in dim environments.
• iPhones have a fixed aperture. This means it is not possible to tweak the exposure by adjusting the aperture.
• iPhones only have digital zoom. This diminishes video quality unless add-on lenses are used.
• Recorded video is often highly compressed at relatively low bit rates, so they do not offer as much scope for post-processing.
• Battery life is relatively short when recording.
---
Conclusion
It is obvious that compared with professional cameras, shooting and making videos with iPhone/Android is more portable and relatively affordable. However, the professionalism and video rendering effect of iPhone/Android is not as professional as the camera. For example, the exposure cannot be adjusted by adjusting the aperture, so it may not be good enough for Vlogging. Therefore, you can learn more about the 10 best vlogging cameras. You can also use a video editor to improve Vlog with your iPhone, such as Filmora Video Editor. We sincerely hope that you find a Vlog shooting device and editor that satisfies you.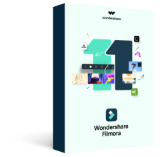 Key Features of Filmora Video Editor:
Provide various special effects, including split-screen, green screen, and reverse function.
It supports any video format, audio format, and image format without the incompatibility issue.
With more than 3000 kinds of video effects, help you wield greater creativity.
Beautifully animated titles can make your video stunning and unique.
Directly export the most suitable video format and size according to your needs, such as for youtube, Vimeo, etc.