One of the most important parameter behind a successful YouTube video is a powerful YouTube video editing tool. But what program do YouTubers use to edit videos?
In this post, you're going to learn 10 advanced YouTube Video Creator software. All of them comes with different functions, target customers, and even limitations. You can read this post to analyze them and pick up the best one according to your own needs.
The best part?
In case of some users are a novice in video editing, I have also list a detailed tutorial and lots of tips to guide them to create or make YouTube video on Windows or Mac computer easily.
Now, let's get started...
Part 1. Filmora Video EditorCreate Your Own YouTube Video at Ease
Filmora Video Editor for Windows (Filmora Video Editor for Mac) is the best YouTube video maker for Windows 10/8/7/XP/Vista and Mac (macOS 10.14 Mojave included), because of it will let you edit a video in any possible aspect. The user interface of Filmora Video Editor is designed in such an incredible way that it works correctly for both entry level video bloggers and professional video bloggers.
[Note] This program requires no professional skills for every users, even if you're a beginner in video editing.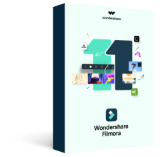 Key Features of Filmora Video Editor:
Best video editing software for beginner and semi-professional
Simple video editing tools including cut, trim, merge video
Easily add transition/image/audio/transition/overlay/elements
Advanced video editing features including speed ramping, motion tracking, color match, keyframing, masking, etc
Advanced audio editing features including audio ducking, audio denoise, auto beat sync, auto synchronization, etc
500+ free special video effects to customize and create an awesome movie by yourself.
Numerous free stock media from Giphy, Unsplash and Pixabay
Top-notch industry-leading Boris FX and Newblue FX plug-ins and live graphics solutions to simplify complex editing tasks
Step-By-Step Guide to Make YouTube Video using Filmora Video Editor
Step 1. Install the Best YouTube Video Creator
Begin by downloading the Filmora YouTube Video Editor which should take less than a minute to download and then install it on your computer. After installing it, directly right click on it to open it. Then go into the editing window.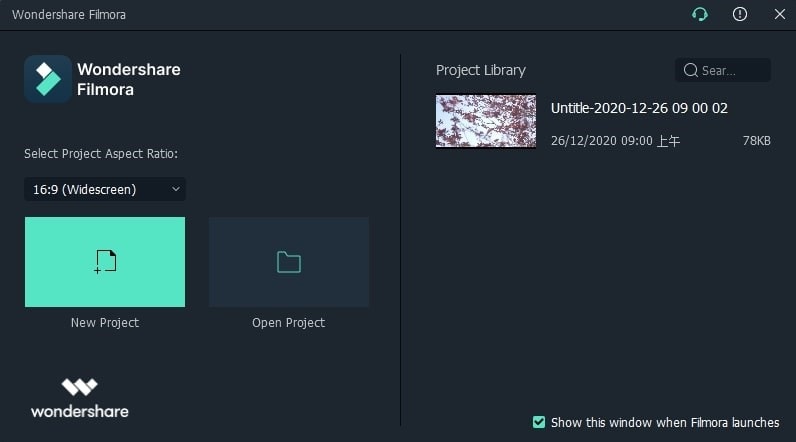 Step 2. Import Video
Next, you have to upload the video that you want to edit and upload it to YouTube. You can click on "Import" button to load media files from camcorder, local disk, phone, etc. as you like. Here, just select "Import Media Files" to import the videos, photos or audio files from your computer to the media library.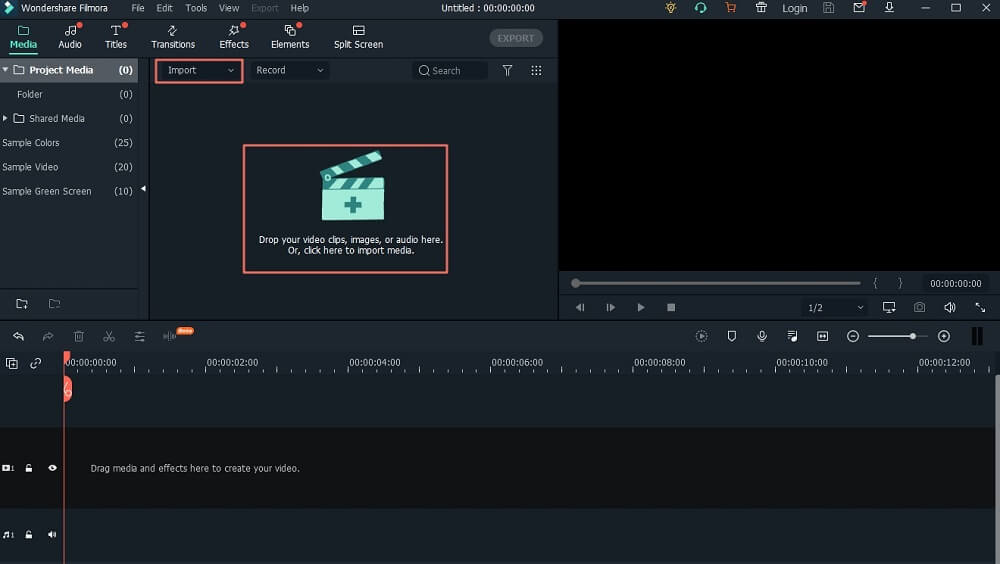 Step 3. Edit Video for YouTube
Drag and drop the videos you want to edit into the timeline. Then, you can click the right tools to customize your own video as you like.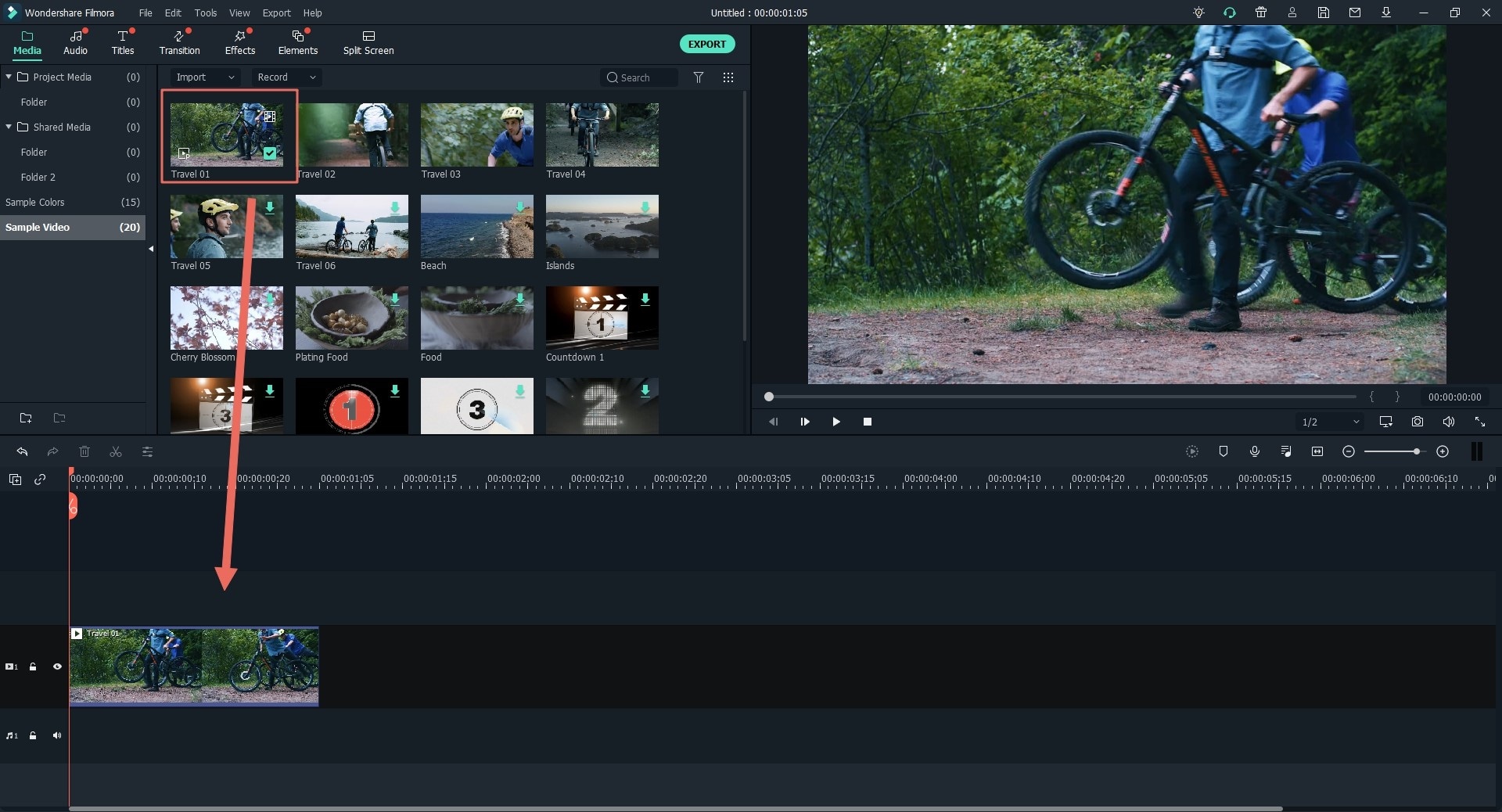 For example:
You can right click on the video on the timeline and select "Edit" button to open the video editing window, and adjust a video's brightness, saturation, contrast, tint and duration according to your own needs.
Or click on "Audio" icon to adjust video's volume, pitch, music background, fade in and fade out. When you are done click on "OK".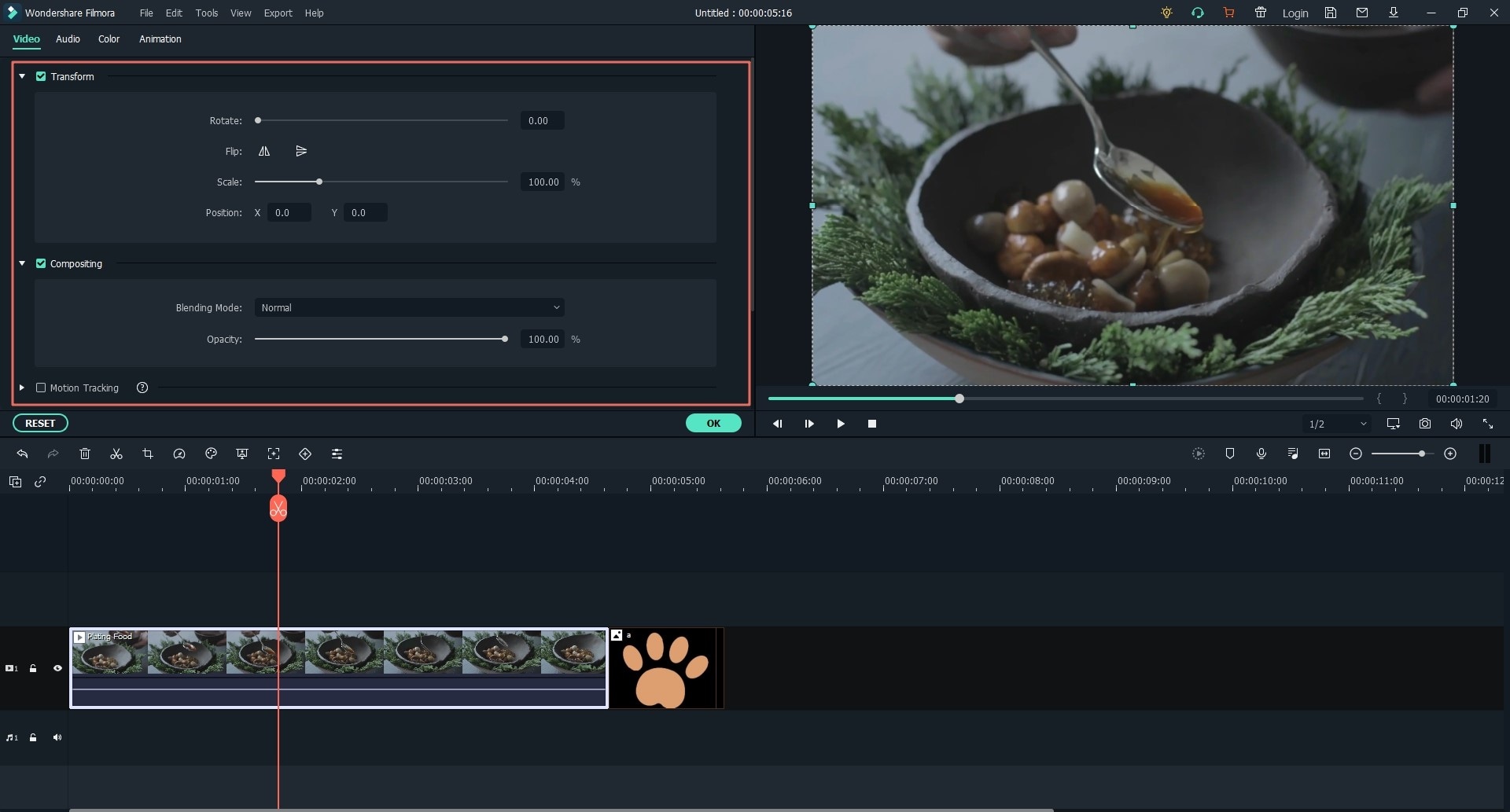 [Attention] The above editing is just the basic editing feature. If you want to perform more editing features to your video, you can read another post to learn how to make YouTube video with cool effects.
Step 4. Share video to YouTube
When your video is edited well, please click on "Export" > "YouTube" to log in to your YouTube account, name the video and post it directly.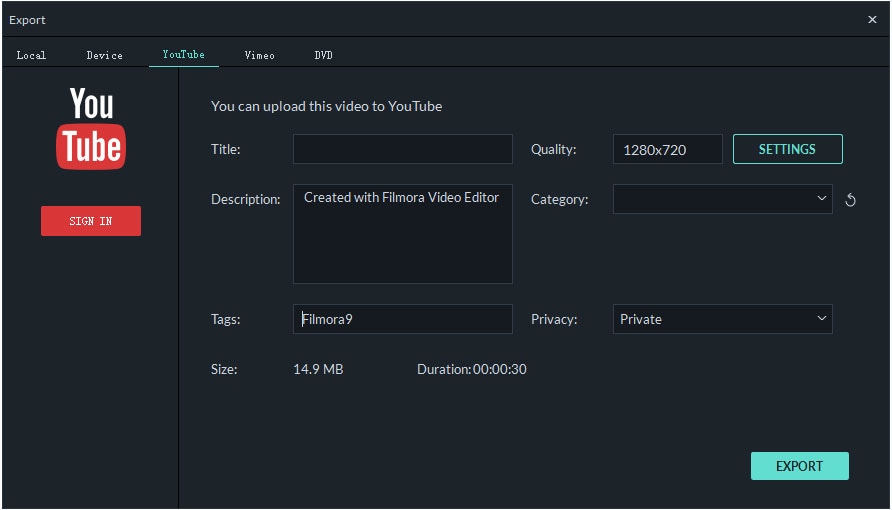 For more tips about how to use Filmora YouTube Video Editor? Well, please check below tutorials:
- How to make a GIF image from YouTube video [DIY]
- How to cut YouTube videos on Mac or PC
- How to combine and merge YouTube videos
---
Part 2. 10 Free YouTube Video Maker Alternatives for Your Choice
1. YouTube Editor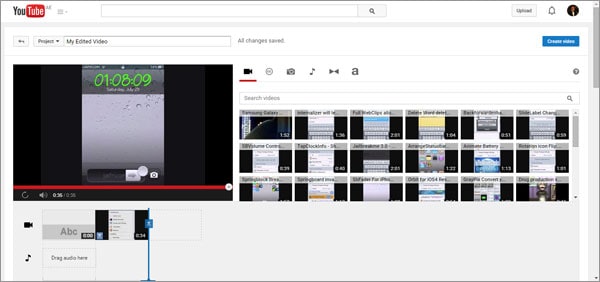 YouTube Editor is one of the easiest and basic free video maker for youtube to edit your videos . It is available for every YouTube users, Just Click here, log in to your account and you are ready. You can cut or trim down your videos and there is a great way of adding text to your videos. You can also edit the text and its fonts. The best part of this free online tool is the ability to add different transitions to your videos. Apart from that, you can also select an audio track to add it to the video. But it will not change the quality of the audio or video file uploaded.
---
2. Magisto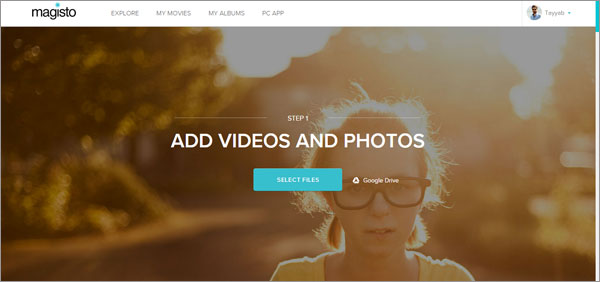 Magisto is an online YouTube movie maker which will do the whole editing task for you. Go to the website given below and add the videos. You can only upload 10 videos, 10 photos or 1000 MB worth data to the online tool. Moreover, the overall length of the video should not be longer than 15 minutes. After uploading the video, select the editing style and a soundtrack. Boom, it will start editing video in the background and once that is done, you will receive an Email. This online tool will not let you cut, crop or trim down your videos and there is no way of adding text to a video. It is suitable only for those YouTubers who want to add a cool style to their video and nothing else.
---
3. Wevideo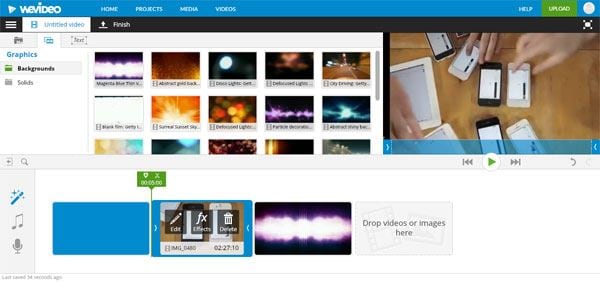 Wevideo is another free online YouTube video editor to make YouTube videos. But like many other video editors, the videos can only be exported up to 720p and there is only 2GB of storage available for the users. The Editor screen has a clean user interface and is easily understandable by any user. You can perform the basic level editing such as rotating the video, flipping it and cropping it. Moreover, there a plenty of beautiful effects which can be added directly to the videos. Last but not the least, it also has beautiful transitions to join two videos or different photos. However, the worst part in the free mode is that when you are done with editing, a watermark will be added to the video.
---
4. Loopster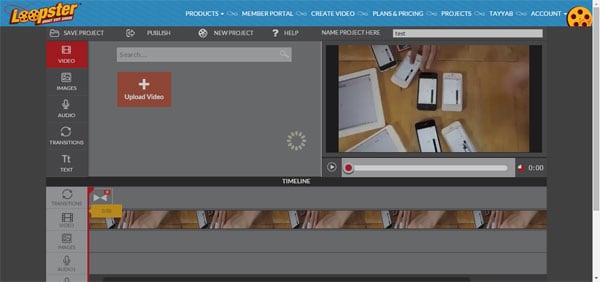 Although Loopster doesn't provide all functions for a best video editing desktop application, it is still better than most of the online video editing software. The new videos are directly uploaded to the "My Uploaded" which later on can transfer to a new project. It provides an amazing user interface and does a professional tool like editing for you. You can add text, more videos, cut the already present videos and work with the audio files. There are also some transitions which you can apply to your videos. Lastly, you can download the videos which you have edited using Loopster.
---
5. Video Toolbox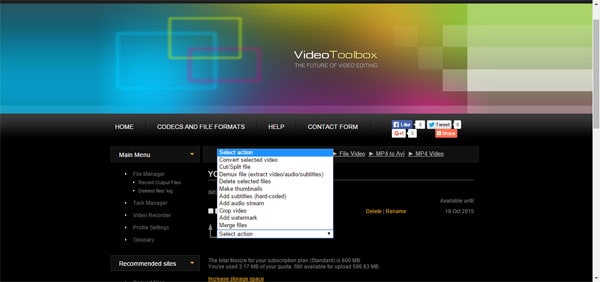 Video Toolbox is another free online video maker for youtube which doesn't have a proper video preview tool and all the settings can be done using setting the different parameters. But it provides basic to professional video editing features. You can cut or trim down the videos, crop them, merge different videos and can also add watermark to particular videos. After signing up on the website, you can click on the "My Files" tab in the left panel where you can upload all of your files. Now, select the video and perform an action on it.
---
6. Freemake Video Converter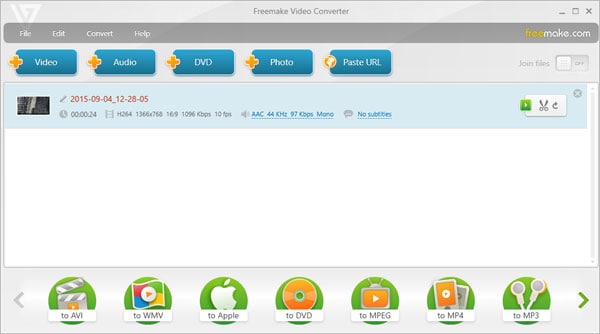 As the name of this software indicates, Freemake Video Converter is basically a video converter which will let you perform some editing functions. You can't add audio or text on a video. All you can do by using this little tool is cut or trim down your video and rotate it. There are no much-complicated settings for it. Everything works pretty smooth, this software will work perfectly alongside YouTube editor.
---
7. iMovie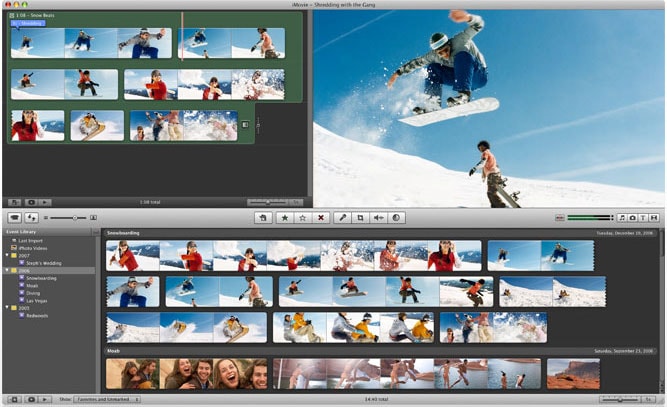 The free and most famous software by Apple provides a basic level of editing videos. You can perform the basic level editing such as cropping, rotating, merging and trimming down the video. Another important parameter is that you can change the speed of a particular part of the video. Everything is just on the tips of the editor and it doesn't provide the detailed editing. You can select the already present templates for your videos, but there are very few options to edit the text or other things in the videos in details.
---
8. Windows Movie Maker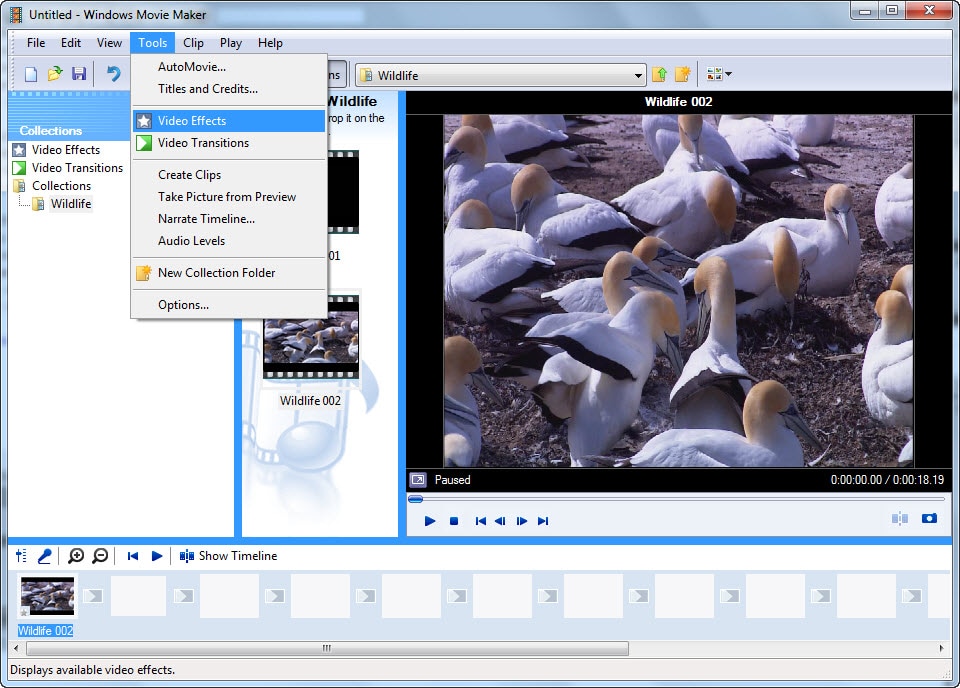 Windows Movie Maker is Microsoft's reply to Apple for iMovie, but it is not as useful as iMovie. Windows Movie Maker provides a lot of functions to details and you edit approximately every aspect of the video. The best part is the narration, when making a YouTube video, you can add voice over perfectly on the video using the built-in recording button in Windows Movie maker. Apart from that, it doesn't offer many animations and effects for the YouTube videos.
---
9. Lightworks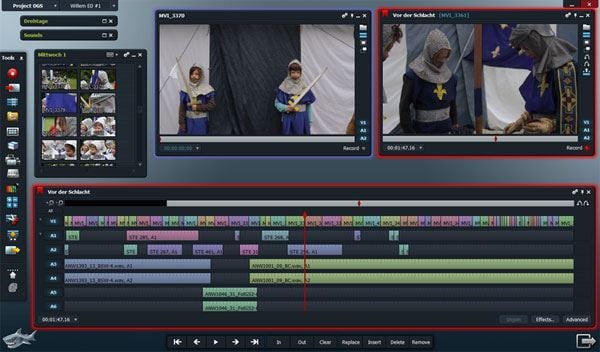 Lightworks video editor needs no introduction and it is one of the most popular YouTube video making software which has been used in Hollywood for editing different movies. Yes, this software is only for the professional users, the overall user interface is pretty much simpler and works correctly. So, if you want to work on a professional level, you should download this software. Lightworks is available as a free and Pro version. The free version does pretty much everything, however, if you want to export videos in more than 720p resolution, you will have to buy the pro version.
---
Part 3. Filmora Video Editor vs Free YouTube Video Maker, Which One is Better?
Although most of the free video editing tools work just fine, there are certain problems associated with them. They are either very complex or offer too little editing functionality. The great thing about Filmora Video Editor is that it will provide every editing feature in details and owns an excellent, clean, and beautiful user-interface. Moreover, most of the online tool will add a watermark logo after creating the videos, but you don't have to worry about such problems when you have Filmora Video Editor - the best YouTube Video Maker.
The best part about Filmora Video Editor is that you don't have to be a professional video editor to use this tool. Everything is present right on the screen. It has different useful tools from basic tools to full featured marvelous tools which anyone can use without any problem. Last but not the least is the portion of amazing animations which no other free tool offers. There is a vast database of amazing animations and you can download even more within the Filmora Video Editor.
Download Filmora Video Editor trial version now!