Can you recommend some GoPro video editors for beginners and professionals? --- Many Gopro users have asked me questions like this.
Finding out the GoPro video editing software is a piece of cake, but deciding which one to use is not an easy task, especially for amateurs and beginners. Professionals always have their favourite video editing software like Adobe Premiere Pro and Final Cut Pro. Amateurs and beginners may feel head spin when indexing different GoPro video editor lists. So I write this post for the purpose that collecting some simple yet effective intermediate level GoPro video editor software, which also support to stabilize GoPro footage and add cool effects, to help GoPro users to edit footage and create spectacular videos.
Best GoPro Video Editor for Mac/PC - Filmora Video Editor
Filmora Video Editor for Windows (or Filmora Video Editor for Mac) is a powerful standalone tool that offers an amazing platform for seamless video editing, GoPro being among them. The notable highlights for this amazing software is the assortment of useful functionality custom-made for incredible user experience. Ranging from speed, intuitive user interface to wide range of file format support, Filmora Video Editor becomes an immediate indispensable tool to virtually all users.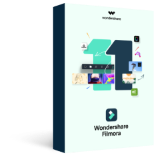 Supports almost all kinds of video formats, including MP4, AVI, MOV, AVCHD, MKV, and more.
Best video editing software for beginner and semi-professional, that comes with powerful editing skills like trimming, splitting, rotating, editing, etc.
Advanced video effects like green screen, PIP, audio mixer, etc. can also be found and applied to your video within few clicks.
500+ free special video effects to customize and create an awesome movie by yourself.
1000+ standalone effects downloading resources to make videos in all kinds of styles.
[Tutorial] How to Edit GoPro Videos Using Filmora Video Editor
Have recorded HD or 4K video footage on GoPro, don't know how to combine them? Want to edit the GoPro video clips in the best way? Follow these steps and create stunning GoPro film with this easy-to-use yet functional GoPro video editing software.
Step 1. Import GoPro video files
Launch Filmora video editor and click "Import Media Here" button to upload the GoPro video clips to the program. Before uploading your videos, remember to transfer the GoPro videos to the computer and save them in a suitable location for easy access. You can also drag and drop the video clips to the "User's Album".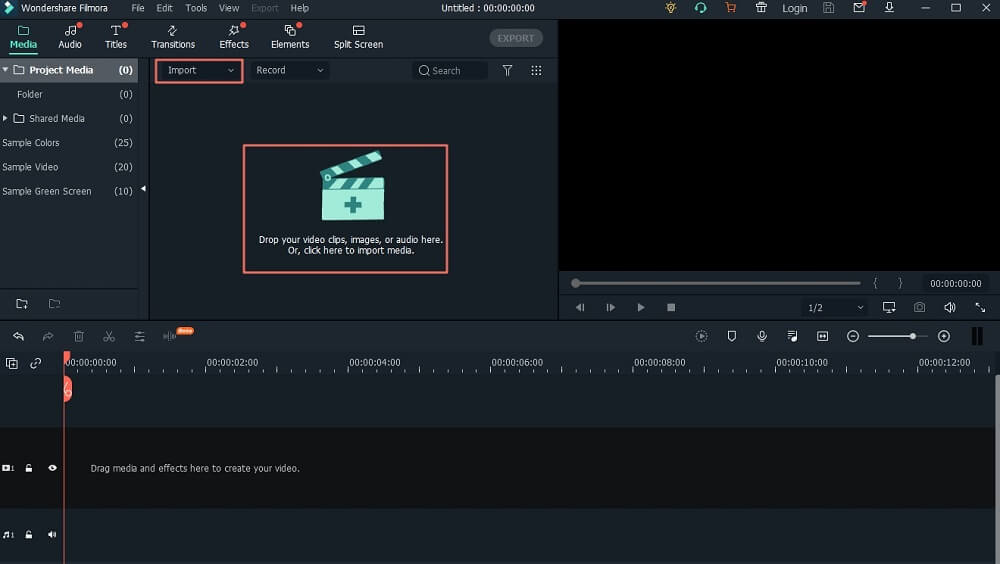 Step 2. Edit video clips
Drag the video clips from User's Album to the Timeline and start Editing.
To trim your videos, just mouser over the clip from the beginning or the end of the video clip until the trim icon "I" is displayed. Drag it backward or forward to trim the video as per your desire.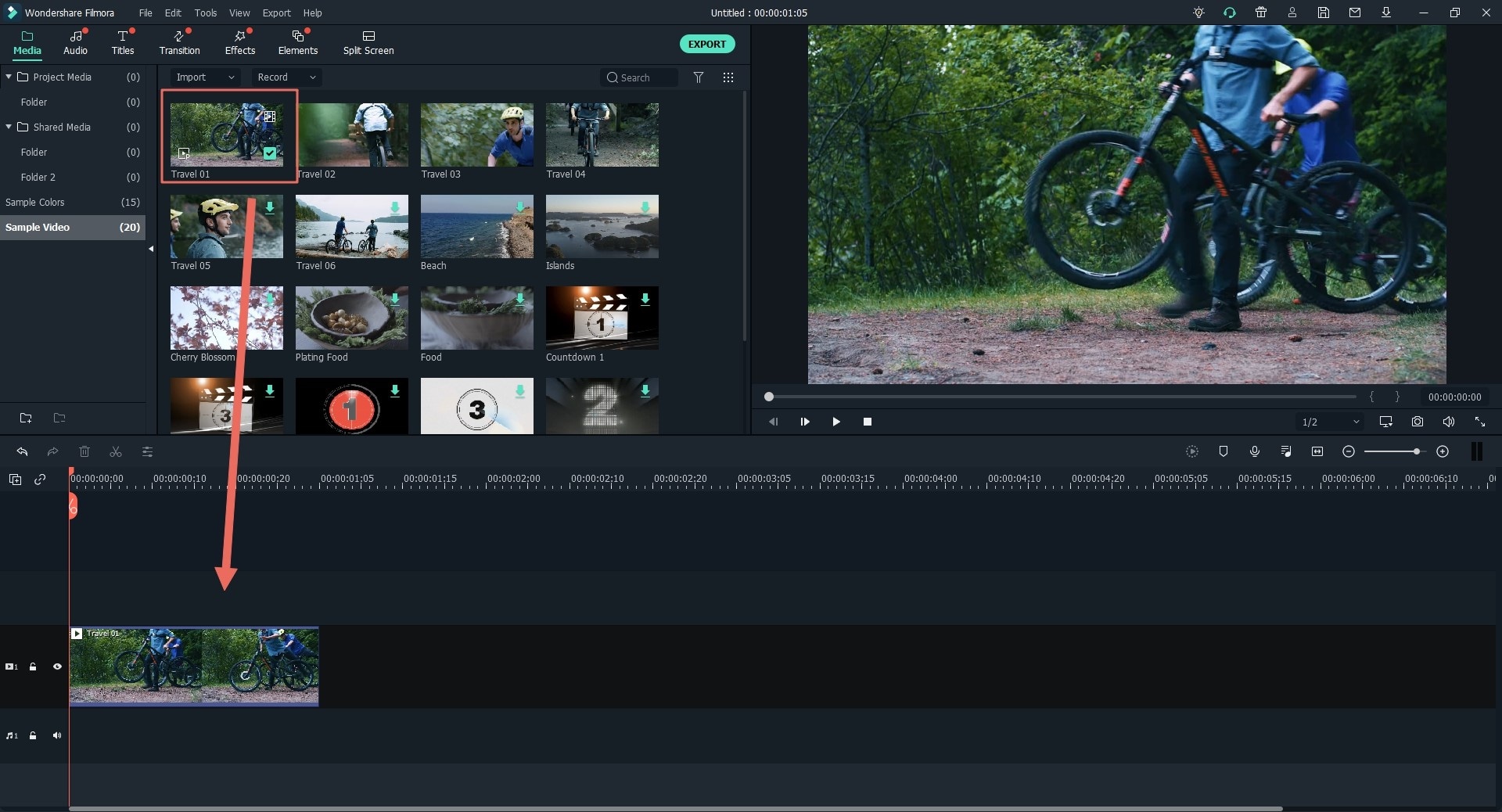 You can also apply video stabilization, split footage, add transitions between two video clips, rotate GoPro videos and combine GoPro videos by simply hitting the respective icons.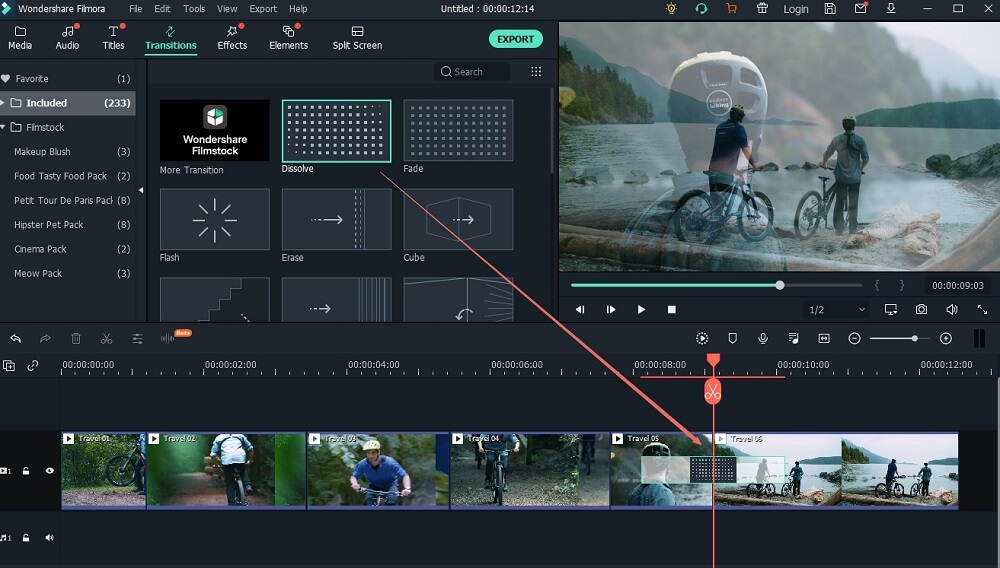 Note: If your video is shaky, you might need to stabilize shaky gopro video before editing it as the above.
Step 3. Export edited video files
When done, navigate to "Export" button. From the displayed output window, select the save path and file format before finally choosing the "Export" button. Once completed, find the edited file in the save path provided.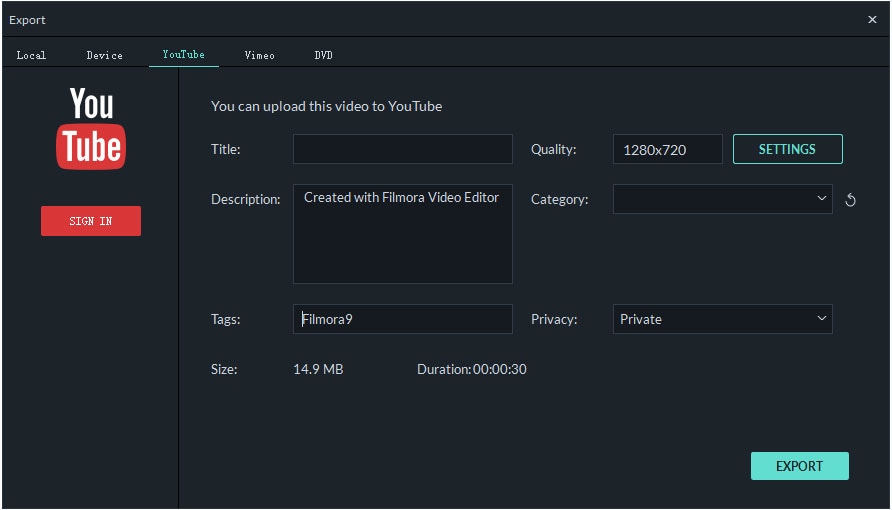 ---
Top List of 9 Useful GoPro Video Editors
Lightworks is a great GoPro video editor software capable of handling videos of great quality such as 4K as well as multi-cam editing. With the free version, you can get the very same editing power as the pro version equivalent. However, a maximum of 1080P and 720P is allowed for Vimeo and YouTube respectively. This free software is supported by Mac, Windows and Linux.
Easy steps to use Lightworks:
Step 1. Launch Lightworks program in your PC and create new project.
Step 2. Import the GoPro videos you would like to edit from the local file.
Step 3. Add your clips to the Timeline and start editing your videos.
Step 4. Right click on the clip and select "Export" option.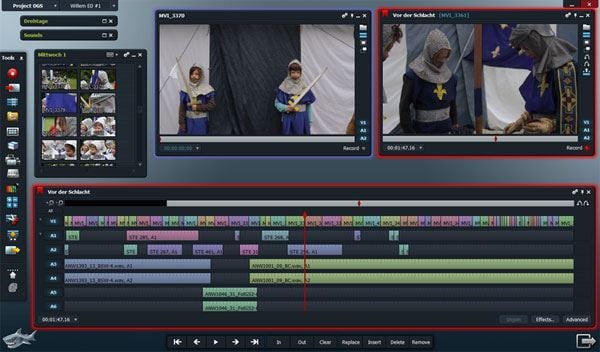 ---
#2. Windows Movie Maker
Windows Movie Maker is an outstanding video editor tool that has been part of windows system for quite a long time. The program supports a wide array of video formats including GoPro videos, MOV, AVI, WMV, and M4V among others. You can perform flawless scores of editing functions with virtually no hurdles. These edit functions include merge, add transitions and effects, and move images just to mention but a few.
Easy steps to use Windows Movie Maker:
Step 1. Launch Windows Movie Maker to display the main interface.
Step 2. Upload your video files by clicking the "Add Videos or Photos" option, select the respective clips, and upload them to the program.
Step 3. Start editing your video clips as per your preference.
Step 4. Once done, hit "File" and subsequently select "Publish Movie". Choose the settings and save path.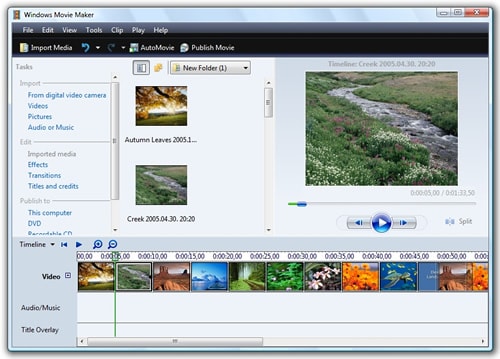 ---
iMovie is no doubt one of the best useful GoPro video editor which supports to edit a host of media file formats without experiencing troubles. The simple intuitive user-interface is a great hit as it provides an avenue for quick and simple video enhancement. Use the assortment of editing capabilities to transform your videos to appear magnificent.
Easy steps to use iMovie:
Step 1. Open iMovie and import your GoPro videos from your PC or external hard drive.
Step 2. Drag and arrange the respective videos on the Timeline and start editing.
Step 3. When editing is done, simply click to export your video file to your device.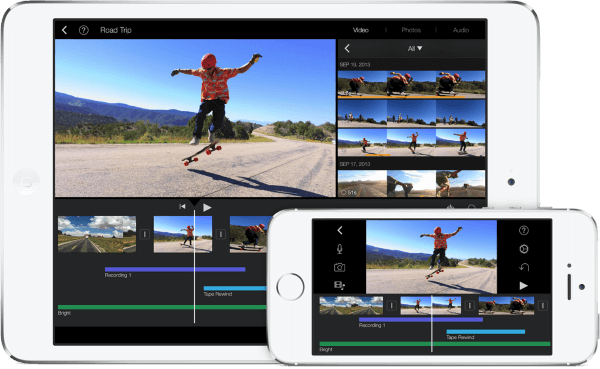 ---
Avidemux is a great free open-source GoPro video editing software which supports a vast number of video formats including MP4, AVI, MKV, MPEG, and ASF among others. The wide scope of editing functionalities gives you exclusive video editing experience. The various features include cut, filter, encode, frame rate adjustment, and several other processing tools. With the use of projects and job queues, other other tasks can simply get automated.
Easy steps to use Avidemux:
Step 1. Open Avidemux software and go to "File" then "Open" to upload your video clips.
Step 2. Choose the desired edit option and start editing your video clips.
Step 3. When done, choose a suitable destination to save your file.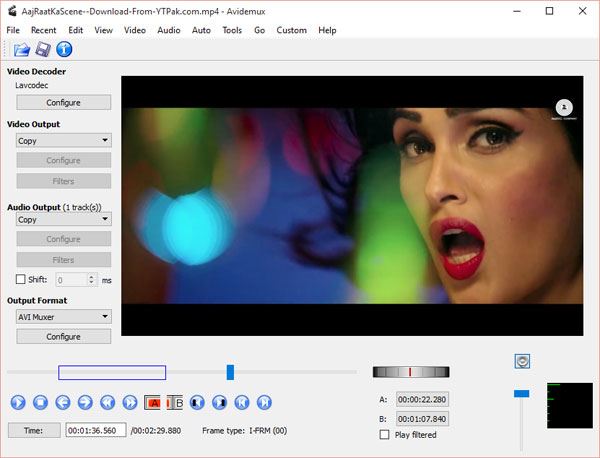 ---
This free GoPro video editor supports multiple video formats including MP4, AVI, MKV, FLV, and WMV among others. There is a wide range of amazing video editing features you can choose from. You can add transitions, stunning effects, filters, and drawing and selection tools. In fact when the editing process is complete, you can select the optimized save outputs for a number of devices.
Easy steps to use VSDC Free Video Editor:
Step 1. Launch the program and import the respective video clips.
Step 2. Choose the desired editing functionality and use it to edit your video.
Step 3. Choose the save path for your video files.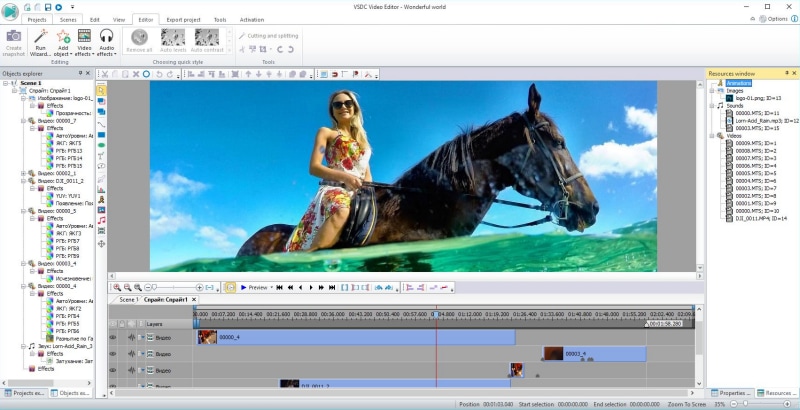 ---
#6. lender
Blender is definitely a great video editor tool for GoPro with a pool of editing options to choose from. Apart from being a video editor, this powerful software supports 3D modeling, animation, sculpting, game creation, and photo-realistic rendering. This open source software comes with 32 slots meant for video, images, audio, mask as well as effects.
Easy steps to use Blender:
Step 1. Download and setup the program on your computer.
Step 2. Start editing your videos as per your need.
Step 3. Save your edited video clips in a convenient save path.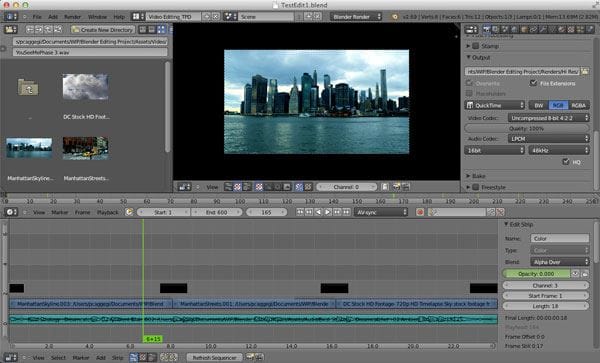 ---
Quik for desktop is an amazing software to edit videos for GoPro easily. If you have never before used any video editor, then this is a tool to try out. The software is outstanding in speed and directly connects with Facebook and YouTube for fast sharing of files. You can use it to update several firmware of cameras like HERO, HERO+, HERO4, and HERO5 among others. Quik provides a certain level of automation which automatically uploads your footage to a preset folder upon plugging of your camera.
Easy steps to use Quik:
Step 1. Launch the program and go to "Add media" to upload the Go Pro videos.
Step 2. Open the video clips in the "Create Mode" and start editing.
Step 3. Click "SAVE" to save your newly edited video clips.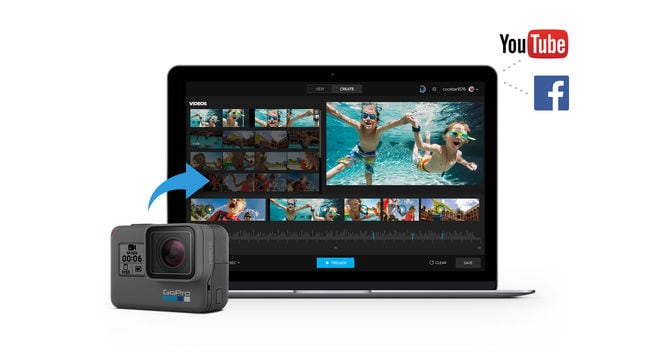 ---
Maybe you've already tried iMovie if you're a Mac user. And when you're ready to ramp up production, it's effortless to send your project to Final Cut Pro from iMovie for iOS and macOS. You'll cut faster and more precisely with advanced editing tools, improve the look of your projects with third-party plug-ins, and easily integrate video recorded with professional cameras from RED, Sony, Canon, and more.
Easy steps to use FCP:
Step 1. Launch the program, and create a New Project & Import Media.
Step 2. Add Your Trimmed Clips to the Timeline.
Step 3. Edit your video by adding text, title, effect, and share Your Movie when you're done.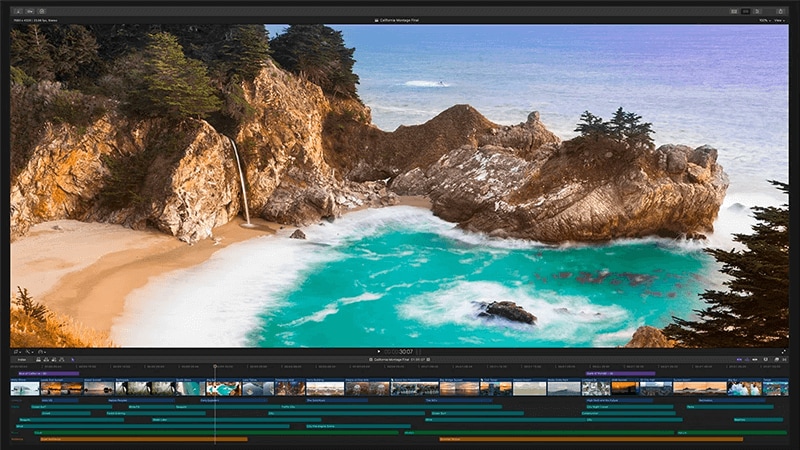 ---
GoPro Studio (Updated: GoPro Studio video editor has reached its end-of-life for support now ) is a powerful free video editor for GoPro videos. Being a free tool, it does not go without mention that it definitely fits a stretched budget. Download the tool and edit your GoPro videos on PC with the good number of edit functionalities including presets for 4K editing. However, the program has some limited functionality but is a good option considering it is free.
Easy steps to use GoPro Studio:
Step 1. Launch GoPro Studio and import the respective GoPro videos to the program.
Step 2. Perform rough trimming and proceed to the next editing stage.
Step 3. Choose the desired edit option and edit your video as per your need.
Step 4. Export your newly created video by providing a suitable save path.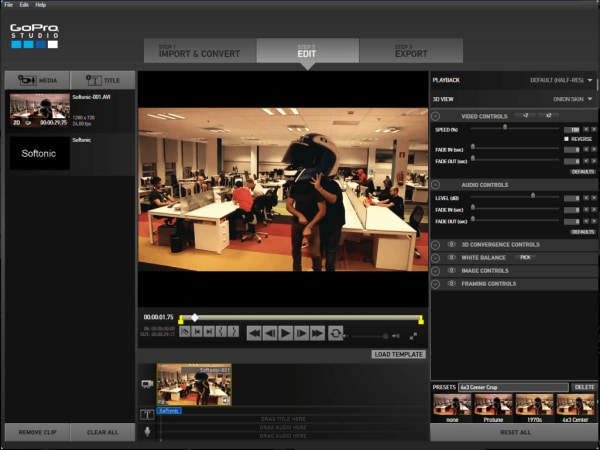 ---
So Which GoPro Video Editor Will It Be?
The list of 10 GoPro video editing software are proven useful video editors for you. Have you found the one reaches your requirements?
In my opinion, if you are a profeassional, you can choose to use Adobe Premier Pro, Adobe After Effects or Final Cut Pro and many other video editor software. On the other hand, for beginners or amateurs, these 10 GoPro editing software are all intuitive and usable to you.
If you ask me to only recommend one from them, I will choose Filmora Video Editor, as it not only provides basic video editing functions like trim, combine or rotate, but also supports advanced features like video stabilization, color grading and unwanted objects deletion, what's important, you can use the advanced features easily even you are a beginner which thanks to its intuitive user interface.
It's your turn now, try to create a cool GoPro HD 4K film with these best GoPro video editors!