A great intro template can really makes a video more attractive and beautiful. As there are so many intro maker online, it's not easy to find out which one suits your need. If you just want to add a amazing intro template to your video, then, the following intro maker could be your best choice for applying intro template to video.
Best Intro Maker - Filmora Video Editor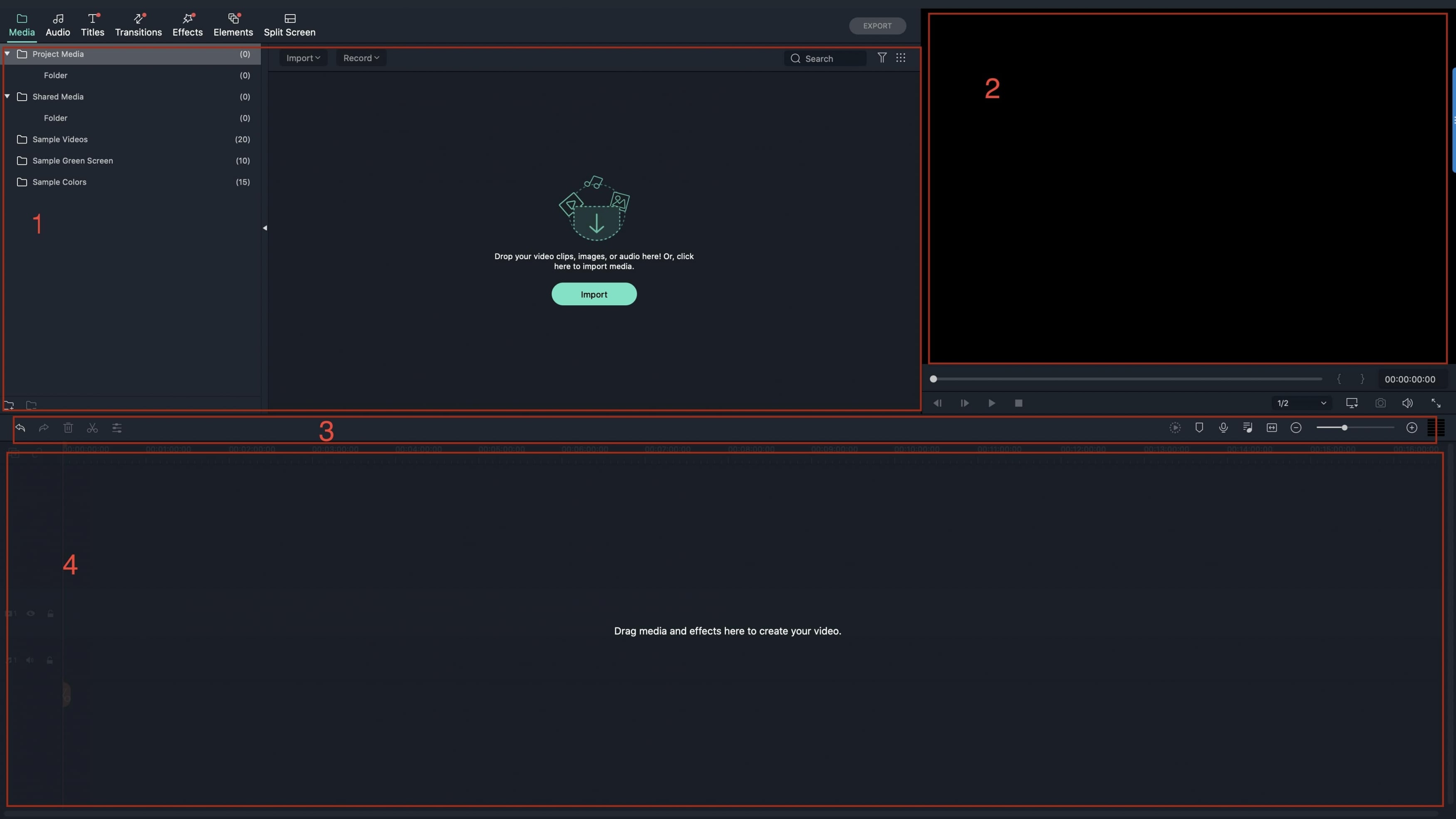 Filmora Video Editor for Mac (or Filmora Video Editor for Windows ) is one of the best video editor in the market. It's super easy to use but with powerful features to meet all your needs when editing video. It provides about 25 amazing intro templates for you to make intro for the video. And also offers 200 types of filters and overlays, animated title and text efects, background music and transitions, etc.
Lets you add hand-picked filters, motion graphics, and overlays to make videos stand out.
It has an intuitive design that makes everyone comfortable in using the tools and features.
The ability to record a voiceover or your computer screen and implementing those within your edited video.
Drag, trim, split, crop and join videos by using basic editing tools listed above the timeline.
---
How to Create Video Intro Effects Using Filmora Video Editor
Step 1.
To begin with, you need to import your video first. To achieve that, you can click the "Import Media" icon and then press "Add files". Alternatively, you can directly drag and drop video to this program with ease.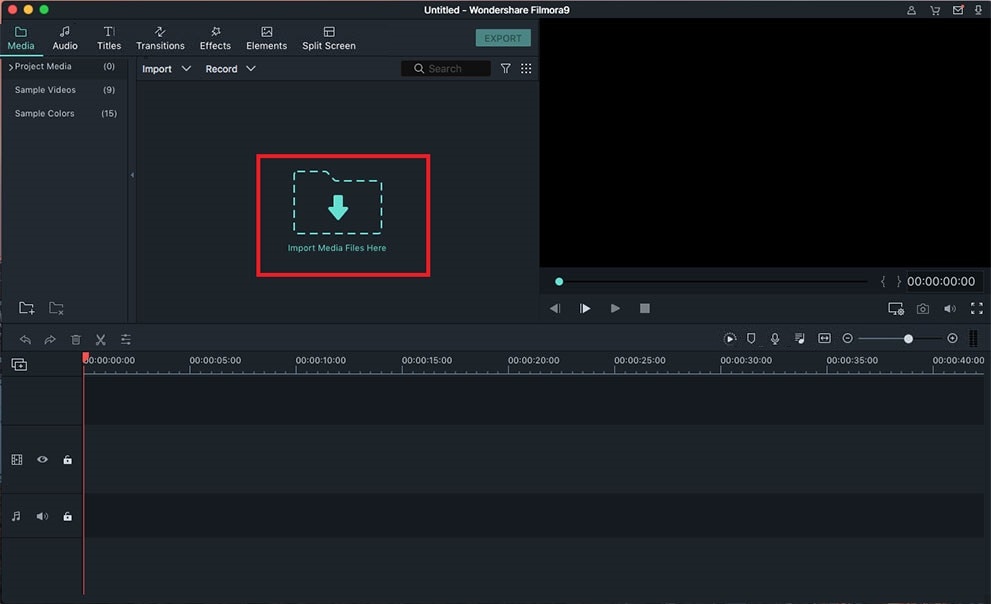 Step 2.
Add video to the timeline for editing.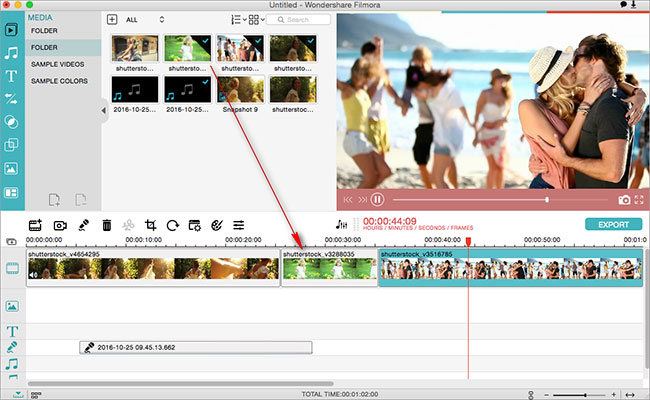 Step 3.
In order to start adding Intro Effects, click the Intro/Credit Button. Once you do that, a number of templates will open up. In this step, you are able to view intro effects templates at will. Then add it to your video with one click.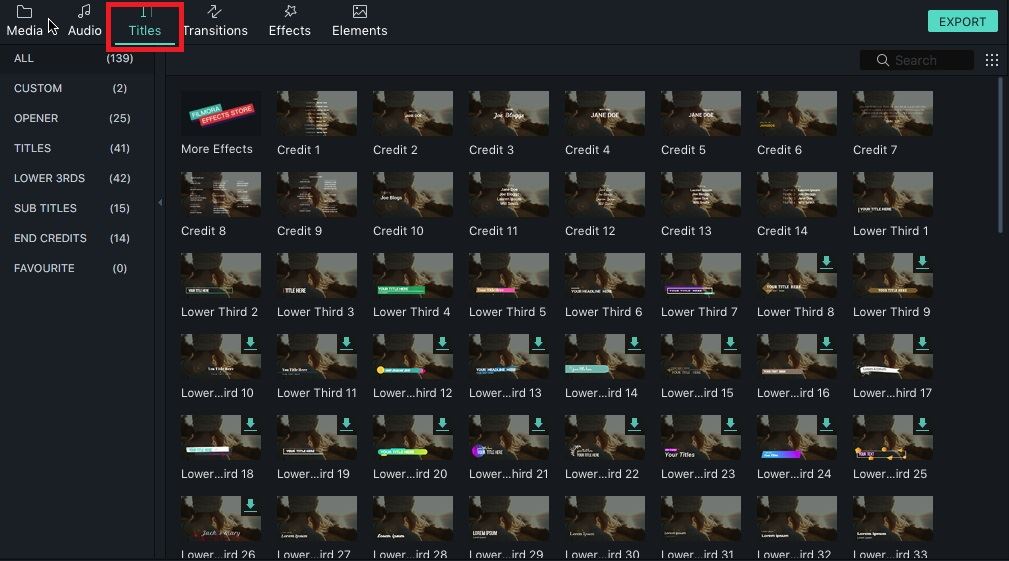 Step 4.
Finally, just hit on the "Export" to save your video after adding intro effects.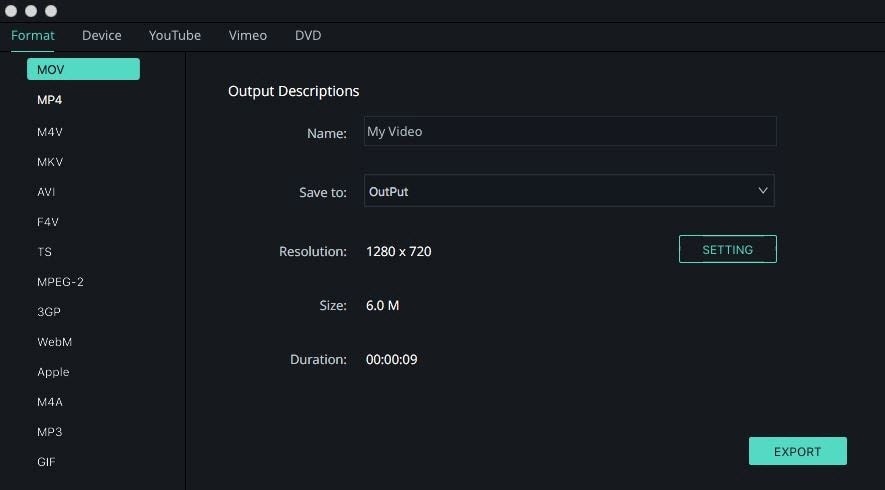 ---
Tips: Why Do We Need a Video Editor?
How many times have you been thinking to yourself and wishing if you were also one of those video artists who can make anything happen over a T.V or computer screen? Many of you may want to even start a career in the field of video editing. However, you may be one of those who just do not know how to take a start.
This is a problem in any profession that requires high creativity. It is quite hard to find out the starting point. You go to your friends, they simply laugh at you for not knowing as much as them. You cannot enter into a job relating to such a field only because you do not have experience.
This and a number of other factors prove to be strong hurdles between you and what you want to really do. More strange is the case that something which you do not know much about attracts you more than anything in the world. You just love doing something you are not skilled at.
However, the world only recognizes you when you excel at something. Therefore, if you are considering video editing as your main career path, you better get on working or you may lag behind those who have already reached a milestone in this area.
Though, the question still remains as to how you are going to achieve your goals. Moreover, video editing has become such a vast and sophisticated field that many people may just go away from it thinking that it is just impossible for them to be a video editor.