Contents
1. How to Crop a Video

3. Crop Various Videos
There are very many reasons why you should consider cropping a video file. One of them is improving quality. When you crop video, unwanted sections will be removed which makes sure you only enjoy what is necessary. That results in the quality going up. There are times when the size of a video file is too big and cropping helps to reduce that. Additionally, your focus on the key subject in a video is enhanced through cropping. This makes sure your attention is never distracted by other things appearing on a video. Next, we will show you a easy way to crop video clips on Mac.
Best Video Editor to Crop Video Clips -- Filmora Video Editor
Filmora Video Editor for Mac (or Filmora Video Editor for Windows) is the best video editor to crop clips in the market and provides the best methods, tools and techniques to perform the video editing easily. Filmora Video Editor enables you to easily make movies , edit audio, apply effects and share your new movie on YouTube, Facebook, Vimeo, DVD, TV, iPhone, iPad, iPod, and more!
Key Features of Filmora Video Editor:
Simple interface with all editing tools displayed in the main windows, users can see and use tools easily;
Supports almost all the popular video formats, audio files and images. No incompatibility issues;
Hand-picked filters, overlays, motion graphics, titles, intro/credit. More effects are added regularly;
Export video in multiple formats or directly optimize videos for YouTube, Facebook, Vimeo, etc;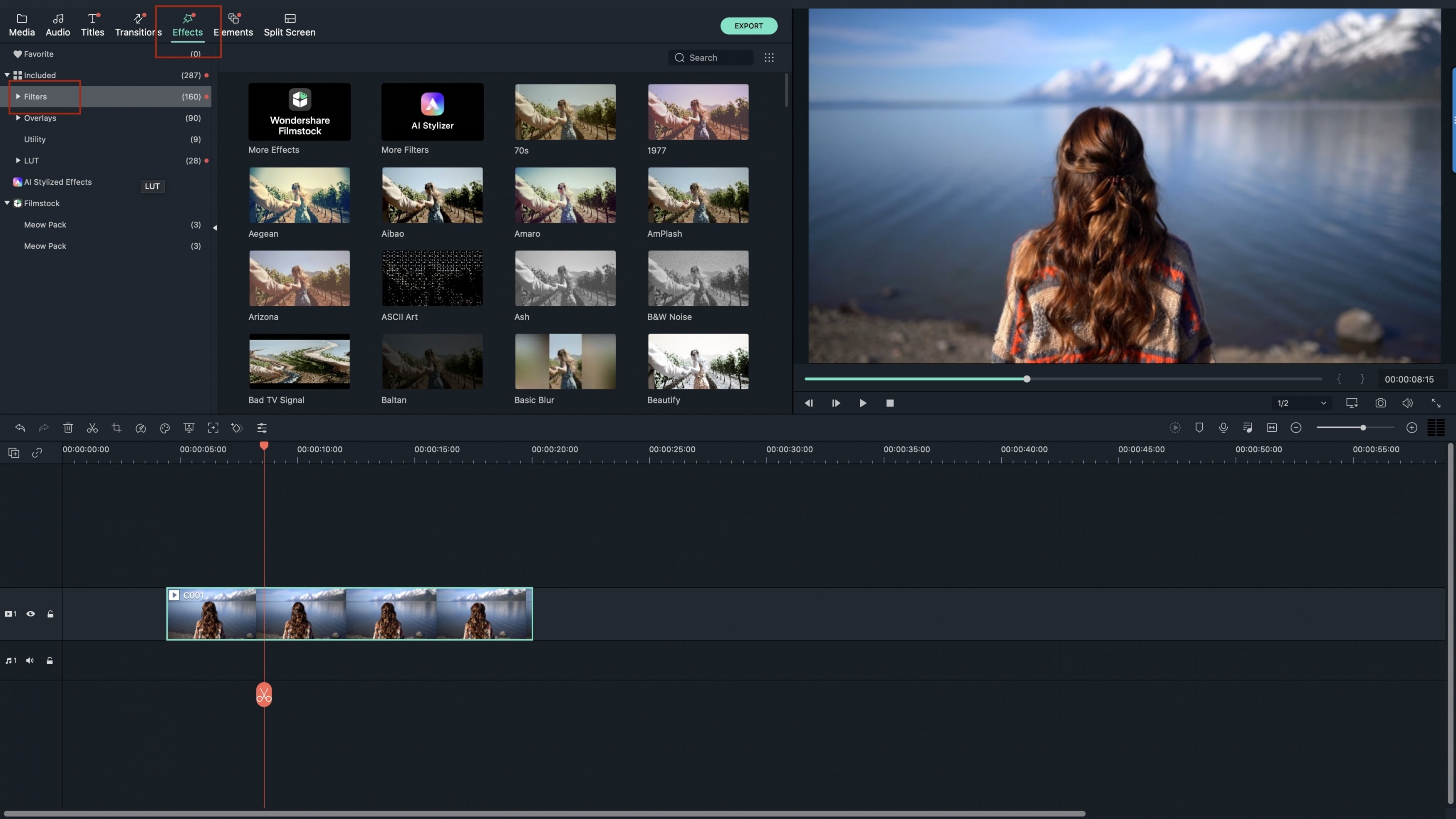 How to Crop a Video on Mac with Filmora Video Editor
Step-by-step Guide to Crop Video using Filmora Video Editor:
Video Tutorial for How to Crop a Video on Mac
Tips: Regardless of the file format, it is very easy to crop any video quickly. There are very many editing software programs in the market from which you can choose the ideal one for accomplishing such a task. One of the workable tips for cropping video is making sure the editing software has been downloaded from its original site and installed to your computer system. Be sure to follow the right installation procedures because any flaws will render the whole editing process useless. The program must be compatible with the system for it to function effectively.
The good thing is that most of the programs have a standard way of cropping video. It will start with launching the program, importing files to be cropped and then proceeding to actual editing. However, you will have to be extra keen on programs that have slight differences. You should not overlook anything. The quality of cropped videos is always high and that is an assurance you will have. Don't have fears over anything when cropping your video.