Contents
1. External Hard Drive Recovery

2. Recover Different External Hard Drives

3. Recover External Hard Drive for Devices

4. Recover Particular External Hard Drive

5. Tips & Troubleshooting
Firewire is the fastest digital serial bus that was developed by Apple. It is also referred to as IEEE. This connectivity records high performance when connected to external hard drives to and computers to transfer data. The beauty of this Firewire hard drives is that it has speed of 400mbps to 100mpbs depending on its version. With this powerful peripheral you will transfer a lot valuable of data such as captivating photos, your testimonials, certificates, emails, videos and may more on to the your external drive. Like any other external drive you can lose these data on a Firewire external hard drive. In this article, I will teach you how to recover Firewire external hard drive.
Part 1. How to Recover Data from Firewire External Hard Drive
iSkysoft Data Recovery for Mac will recover deleted files on your Firewire external drive. This software has four recovery types that caters for each situation that you loose your data.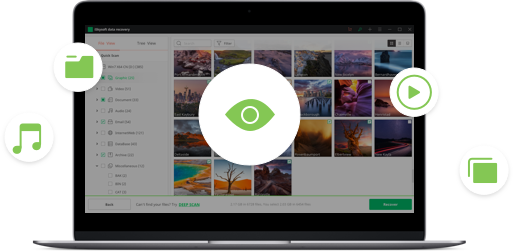 Recoverit (IS) can recover data from digital cameras, external hard drives, media players and memory cards etc. You do not need to be worry about the file formats that it will recover. It will recover Emails, Documents, archives, videos, images and even audios.
Step 1: After downloading remember to connect the Firewire external hard drive to the computer. When you open the program window, go through the file types and mark the one that suits your needs. Becuase the program will only scan and recover the file types that you choose in this step. Mark the file types and then hit the "Next" button.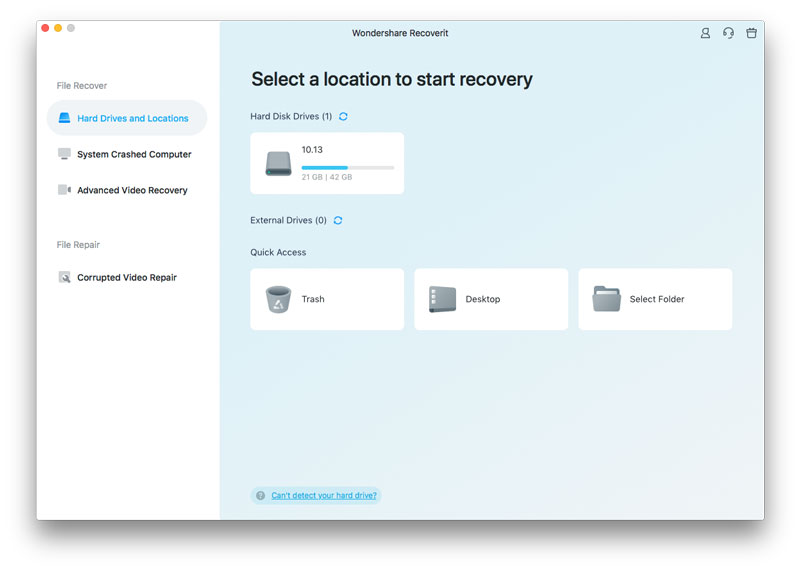 Step 2: On the window that appears, click on your drive and click on "Scan". The software will start scanning your lost data for you.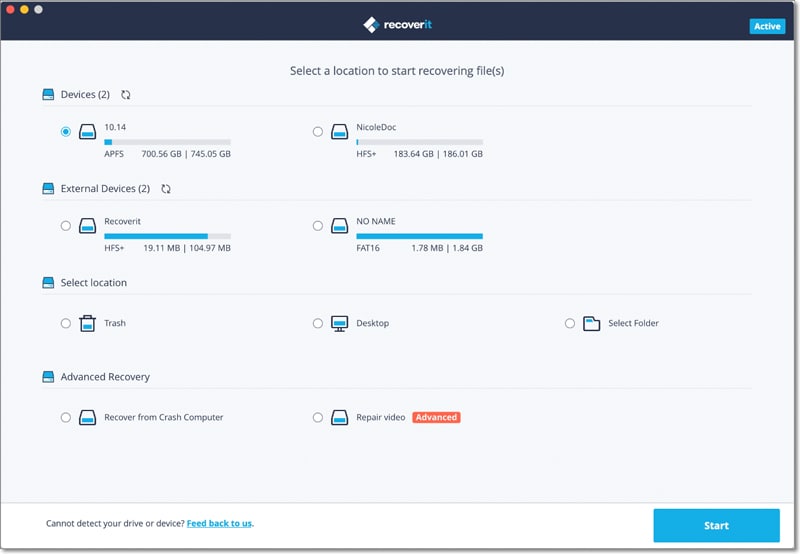 Step 3: When scanning process is over have a sneak preview of files recovered. Mark all the files that are to be recovered and click on "Recover" and finally save them on different external drive.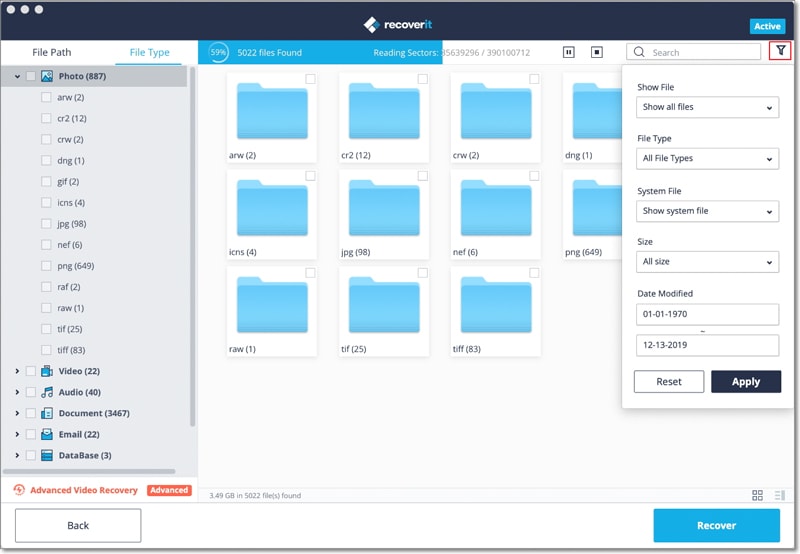 Part 2. Top Brands for External Hard Drive with Firewire
Fireware external hard drives have revolved the world of technology today. Various companies have come up with different hard drives to compete in the market. These different brands are designed with different specifications to suit your needs. Here is a list that can help you choose the best Firewire external hard drive.
1. G- Tech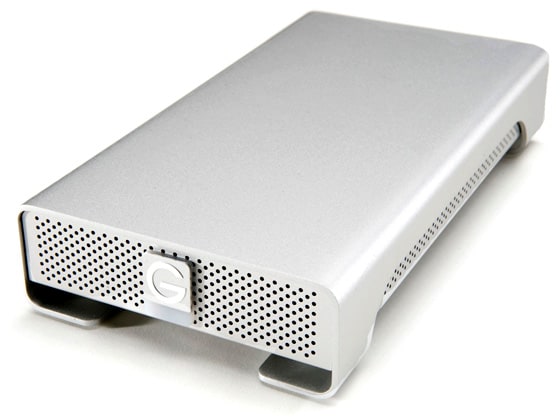 G-Tech hard drive is one on the sleek firmware hard drives that is about 235mm long. It has the latest connectivity of Fireware 800 that enables you transfer data at about 60mbpswrite speed and 72mps reading speed. It also supports FW 400, eSata and USB2.0 connectivity. Affordable versions include G-Tech Raid.
2. LaCie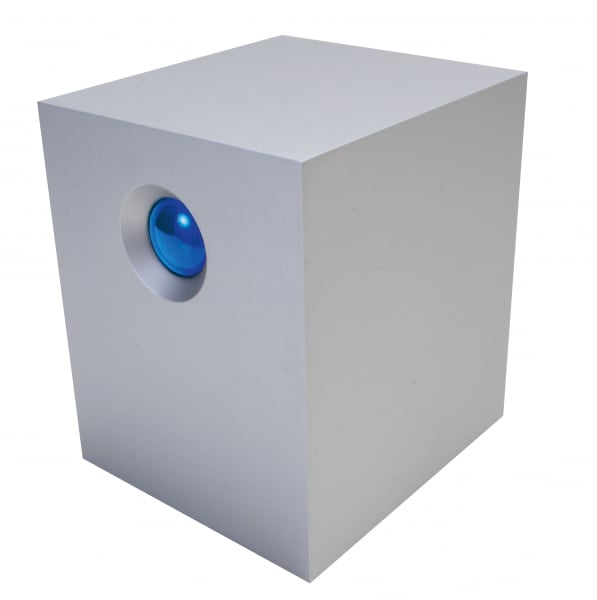 Neil Poulton developed LaCie brands. This firmware is also robust and beats the G-Tech in its speed. For instance LaCie D2Quadra has a write speed of 81MB/S and read speed of MB/S. Some versions of these brands come in vertical shape and a universal connectivity such as Fireware and USB 3.0.
3. Seagate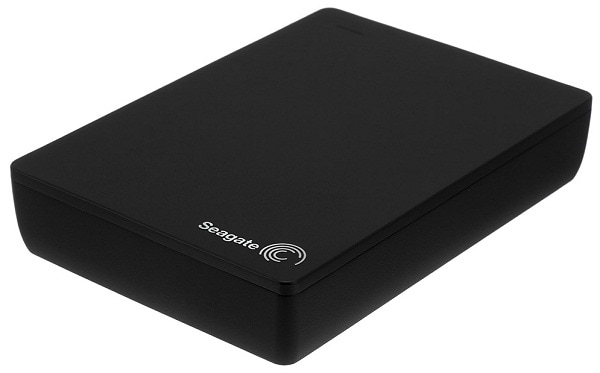 Seagate is another company that has absolute external hard drive for extra storage. This HDD is compatible with Mac and Windows thus you can share files easily. When using Firewire to transfer files it offers a speed of 400MB/S. This hard drive is designed with various connectivity's such Firewire compatible with Firewire400 and firewire800 cable. Moreover, it also has the USB 3.0 connectivity that matches with USB2.0.
Fireware are essential for you especially if you require extra a massive storage of terabytes. With Fireware cables it does a multipurpose function. It can transfer data as well as transfer the power to the external device The demerit of firmware external drives is that they are most expensive portable drives. When purchasing these devices consider parameters such as speed, reliability, capacity storage and connectivity just to mention a few. Go digital with the best Fireware external devices available in the world.