Macnitosh desktop is called iMac. In this desktop you store your photos, documents, audios videos and others. These data files needs to be protected because your iMac may fail and you end up losing them that is why you need an external storage as a backup. That is not all you also need external storage to add storage for your iMac. Moreover, this external hard drive will enable you share the data files between computers. There are wide array of iMac external hard drives in market that offer gigabyte storage and even terabytes to enable you save all your files. In this article I will introduce you top 5 of them and the way to recover files from iMac external hard drive.
Part 1. Top 5 External Hard Drives for iMac
Before going for an external drive for your iMac, get to understand its features and performance. It should be fast. The external hard drives have different connectivity's. If you prefer USB connection offer wireless connectivity then you need to look for that type. Remember also to look at storage capacity in reference to price. Below are top external iMac hard drives.
1. Seagate Backup Plus Desktop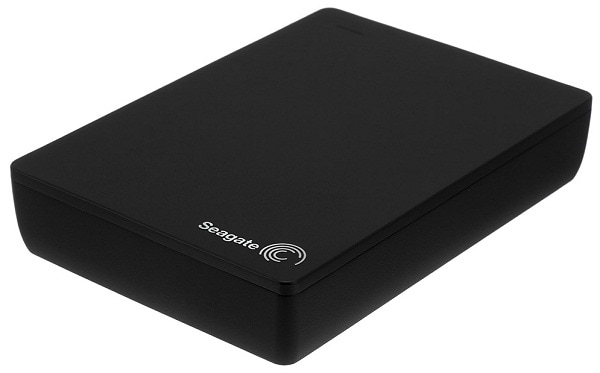 This external hard drive is compatible with mac operating system and offers storage of 2TB up to 5(TB). It is well designed with a USB 3.0 port and has a power adapter. Seagate Backup Plus desktop is 2.38 pounds. The beauty of this hard drive is well ventilated that allows it to cool. To spice on it comes with three back up software to back up your data that is Social Backup, Pc Backup and Social Back Up.
Pros
•I. It has backup software.
•II. It is cheap and flexible.
•III. It offers massive storage.
Cons
•I. A two-year warrant is not worth for such a device.
•II. It doesn't store multiple varieties of files.
•III. It is not compatible with non-Seagate drives.
---
2. LaCie 5 Big Thunderbolt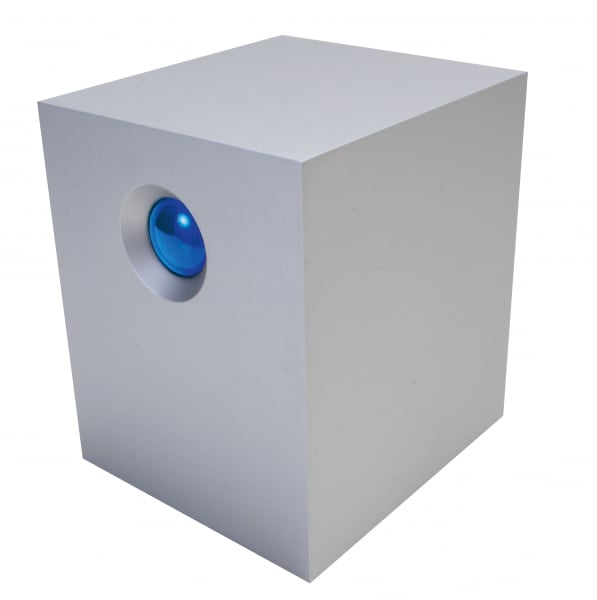 LaCie thunderbolt offers fat performance with a massive storage for your external storage. It is compatible with Mac OS X10.6 version to 10.10. The capacity ranges from 1TB up to 20 TB. To connect this hard drive to iMac you will thunderbolt ports since it lacks USB connectivity.
Pros
•I. It is speedy.
•II. It has thunderbolt connection that offers good performance.
•III. It is capacious.
Cons
•I. It is expensive as compared to other external hard drives.
•II. It only works with mac operating system.
•III. It lacks RAID 5.
---
3. Western Digital My Book Duo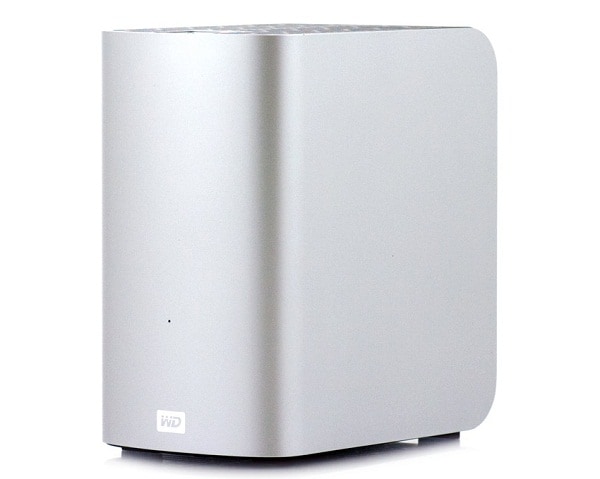 This external hard drive was well designed with a USB 3.0 port and USB 2.0. When it comes with storage space it offers from 4TB to even 12TB. It is compatible with your iMac provided you are running Mac OS X 10.4. Moreover, you can see the power status of this hard drive over your iMac.
Pros
•I. It is affordable and versatile.
•II. It offers a fast performance.
•III. It has USB connectivity.
Cons
•I. If you RAID o fails you will lose data in the entire dis.
•II. The warranty is short.
---
4. iOsafe Solo Pro G3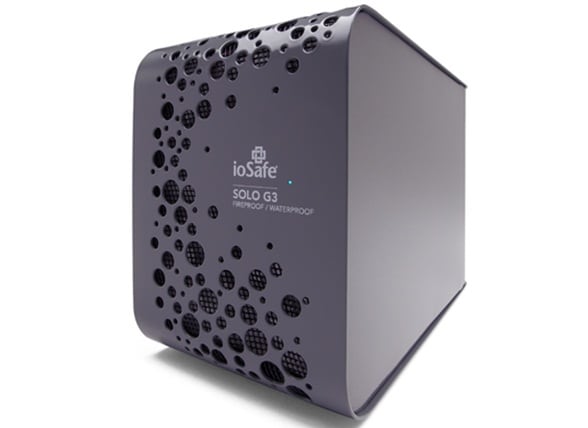 You can also invest and store data on Solo Pro G3. If you want something affordable with maximum storage of 3TB then this is ideal for you. Although it is heavy it boasts of speedy performance. It is designed with USB 3.0 connectivity that is compatible with USB 2.0. It is well ventilated that you cannot feel any heat while using it.
Pros
•I. It is well protected from heat and water.
•II. It has USB connectivity.
•III. The drive has a one-year data recovery service.
Cons
•I. It has a single storage that cannot fully protect.
•II. It is heavy and bulky.
---
5. G-Tech Drive Mobile USB 3.0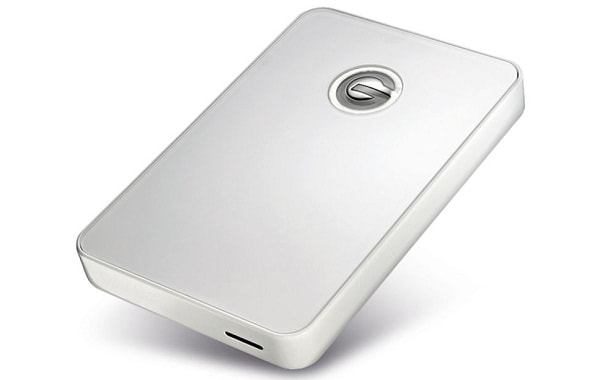 This is a reliable hard drive for your iMac since it comes with HFS+ file system format, hence no need of formatting it. It offers you storage of 1TB with USB 3.0 portable drives. When it comes to speed this hard drive will not disappoint you, in fact to copy files take about ten minutes.
Pros
•I. It is fast and reliable.
•II. It has a 3-year warranty.
•III. It is metallic hence it is well protected.
Cons
•I. It is costly when you buy it in Gigabytes.
•II. It lacks thunderbolt connectivity.
---
Part 2. How to Recover Lost Data from iMac External Hard Drive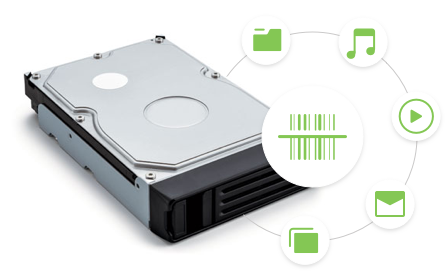 With that said whatever external hard drive you choose for your iMac, put in mind that you can still lose your precious content in it. Cases such accidental deletion or formatting your drive. Therefore, you need the best data recovery software for iMac external hard drive such as iSkysoft Recoverit for Mac (macOS Sierra).
This software will recover various file formats such documents, audio, emails, videos archives, and even images. You can restore these files from computers, media players, SD cards, CFs cards, hard drives, and memory cards. To add on this software is safe, accurate, and fast.
You only require three steps to use after downloading and launching it on your computer. Connect your external hard drive to your iMac using the designed connectivity and use these steps.
Step 1. Choose File Types
From the 6 file type tabs you need to select one that goes with the types of you lost your data. Then you can click "Next" button to go on.
Step 2. Identify the File Path and Scan
You will be directed to a new window where you will see your hard drive. Click on it and the program will scan your selected drive quickly. The default scanning process is "Quick Scan" process, if you can not find your lost data in scanning result, it is advisable to use "Deep Scan" thus click "Deep Scan" on the bottom of the window and click on "Start" button.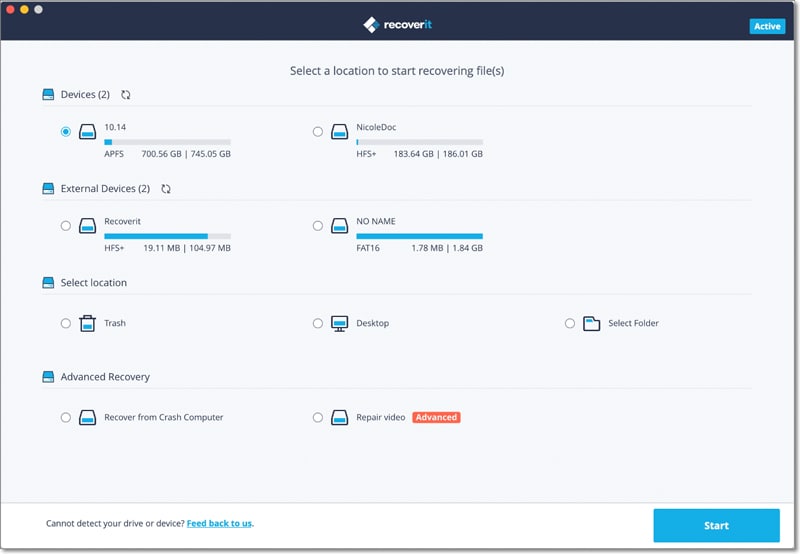 Step 3. Recover and Save Files
Towards recovers your files you have the chance to briefly go through your files to check its quality. When you are assured of what to recover mark all the desired files and click on "Recover". Go ahead and save the files on another external storage.